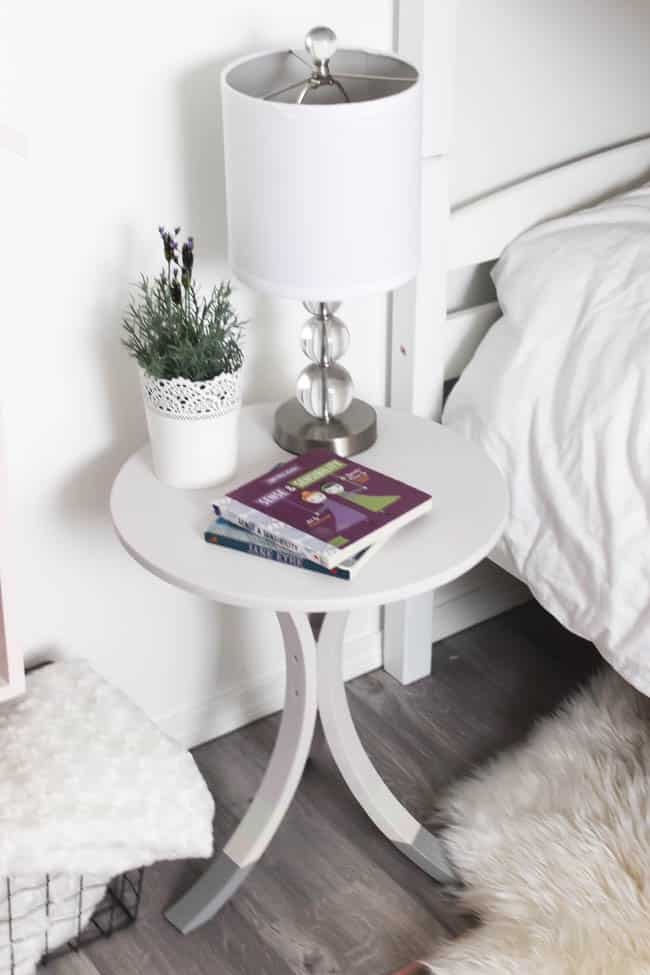 I've said it before, but I'll say it again. I'm always amazing at how easily paint can transform a piece of furniture! After we moved to Green Acres, we sold our little girls' night stands (which was an amazing ombre painted DIY) . We just didn't have any room in their new bedroom for the larger pieces. Since then our girls have been surviving without their night stand and lamp (barely surviving if you ask them). I knew I needed to get them a small side table pronto.
*The paints used in this post were provided by Fusion Mineral Paint. This post may contain affiliate links. When you buy a product through one of my links, I get a commission at no cost to you! For more information, please see my disclosure page.*
Recognize this table? Most of us know someone who has this old IKEA table in their homes, don't we? Ours has been sitting around for years. I thought it was about time for an ikea hack!
Materials:
Sand Paper
Painters Tape
Fusion Mineral Paint Colours (Tones for Tots):
Little Stork
Little Speckled Frog
Little Piggy
Little Lamb
Our Small Side Table Makeover:
Start by sanding down all of the edges of your side table. Just enough to leave it scuffed so that the paint will adhere better.
Next paint the entire piece in the colour of your choice. I used the softest of purples, little stork, which was the perfect colour for our daughters' room.
Since I wanted to add a little extra character, I also painted some small strips at the bottom to take advantage of the unique shape and accentuate it. One soft strip of green, pink and then grey on the feet of the table.
What do you think of the changes? I love this simple IKEA hack. If you ask me, it looks like a completely new piece!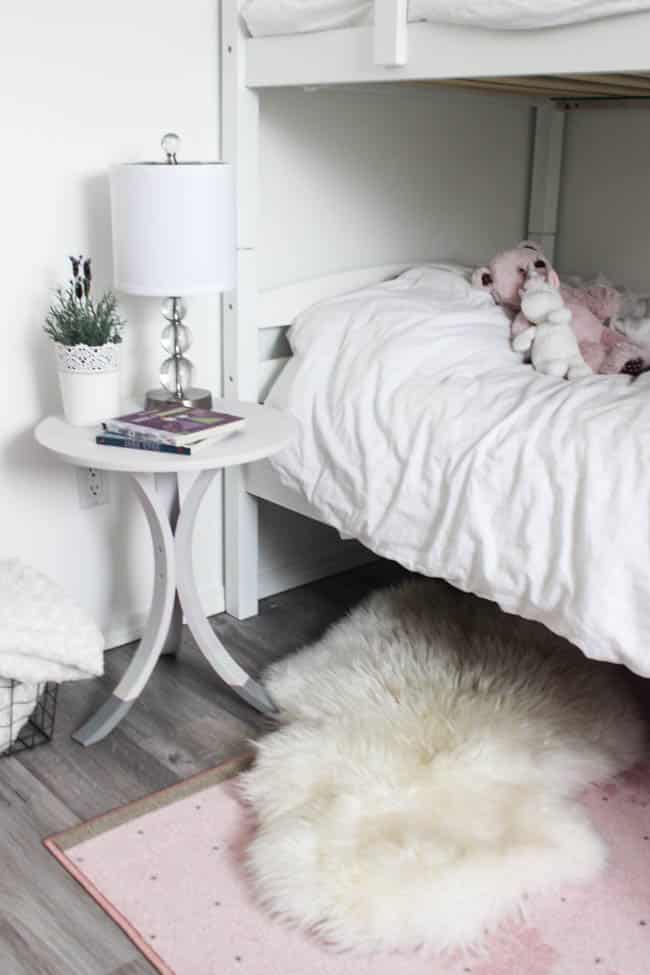 I love the colours for this little side table makeover – the tones for tots line is the cutest collection of pastel paints!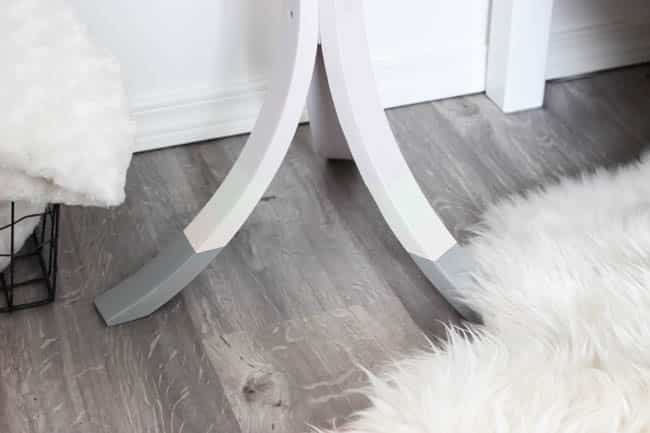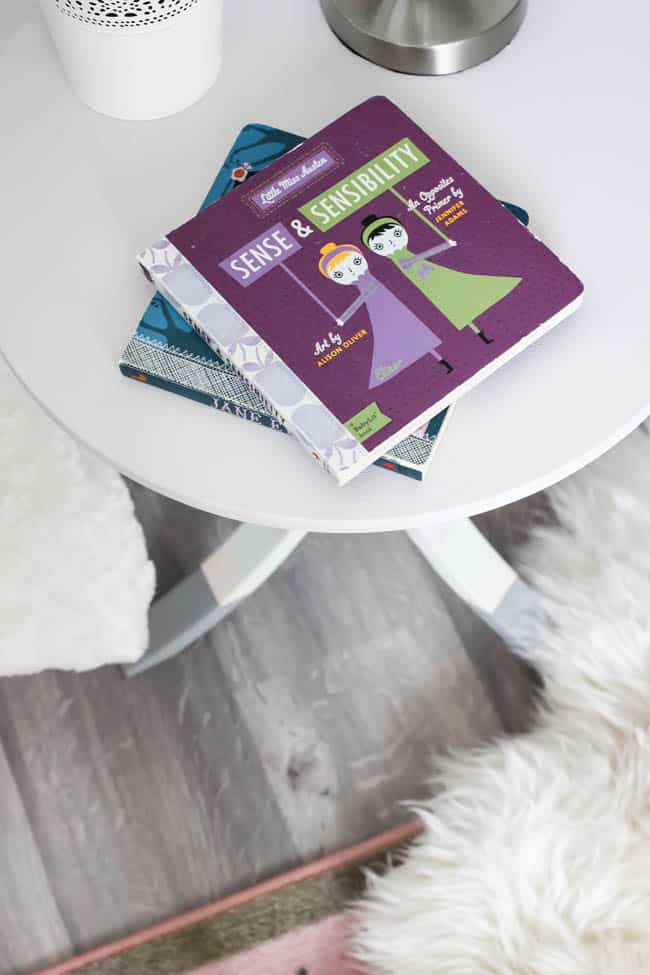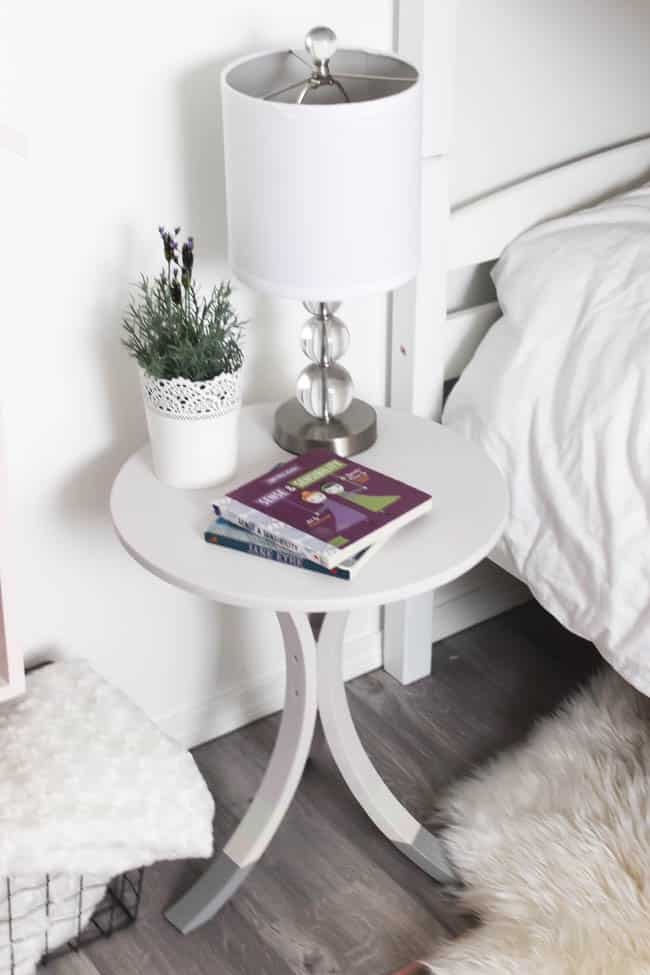 I was part way through my photos when my daughter jumped in to start reading. She just couldn't wait to use her new small side table I guess :)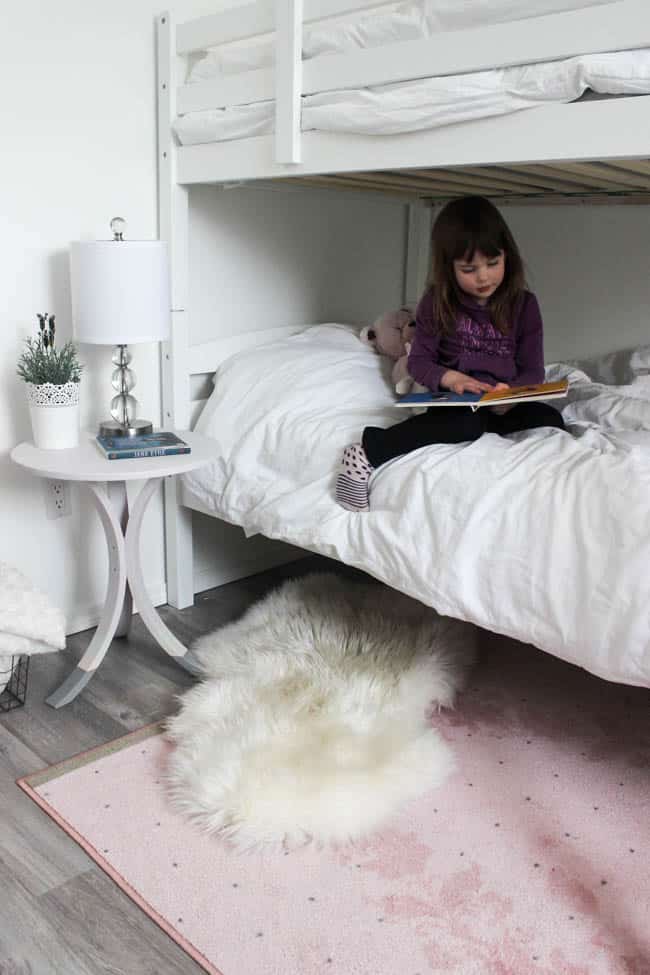 Make sure to check out the other great Spring Inspired Projects!
If you love furniture makeovers, you'll love how we transformed these THRIFTED dressers!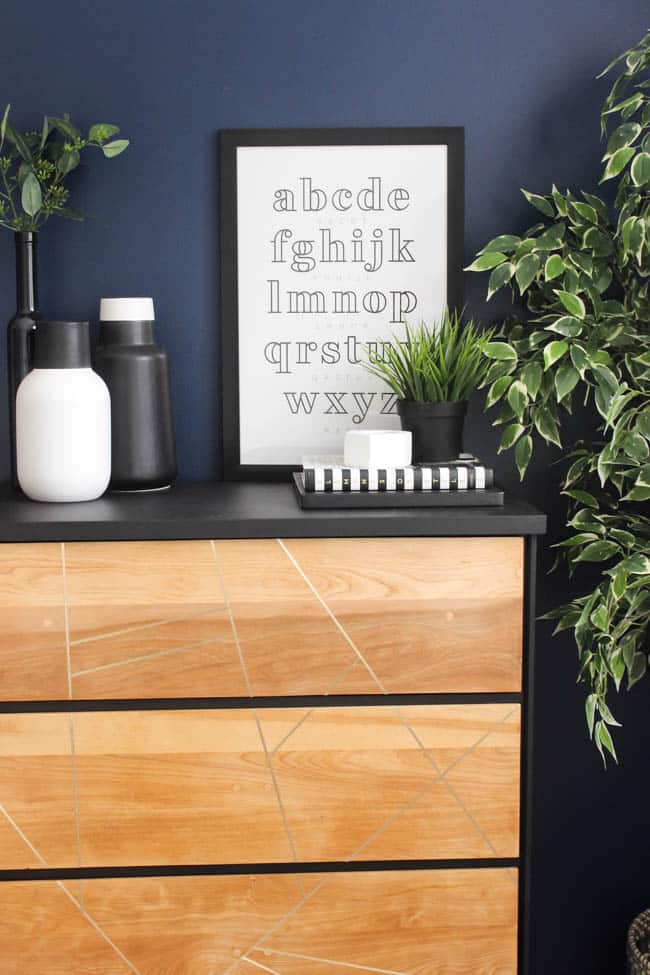 Of, if you like makeovers, you might be curious how we transformed this space into a DREAM CLOSET!