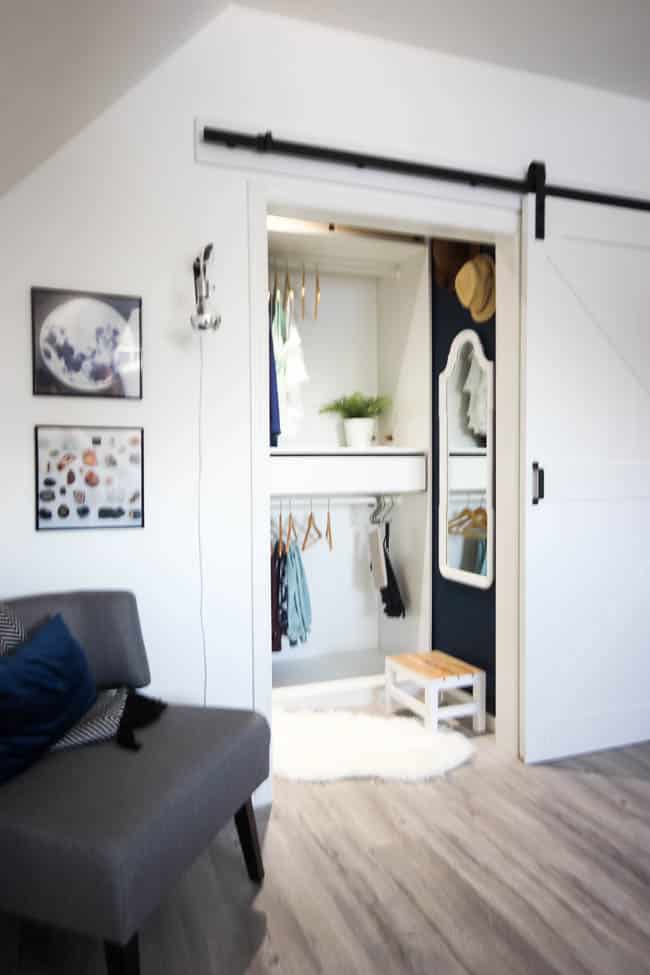 When we moved into Green Acres, we knew that we would be doing a complete overhaul of our new home. From paint to flooring, from hallways to bedrooms, and everything in between. Renovating this closet was somewhere near the top of my priority list! I mean, I moved from this beautiful walk-in closet! I knew I couldn't recreate my old closet with this smaller space, but I'm thrilled with what we were able to accomplish. Check out our new dream closet!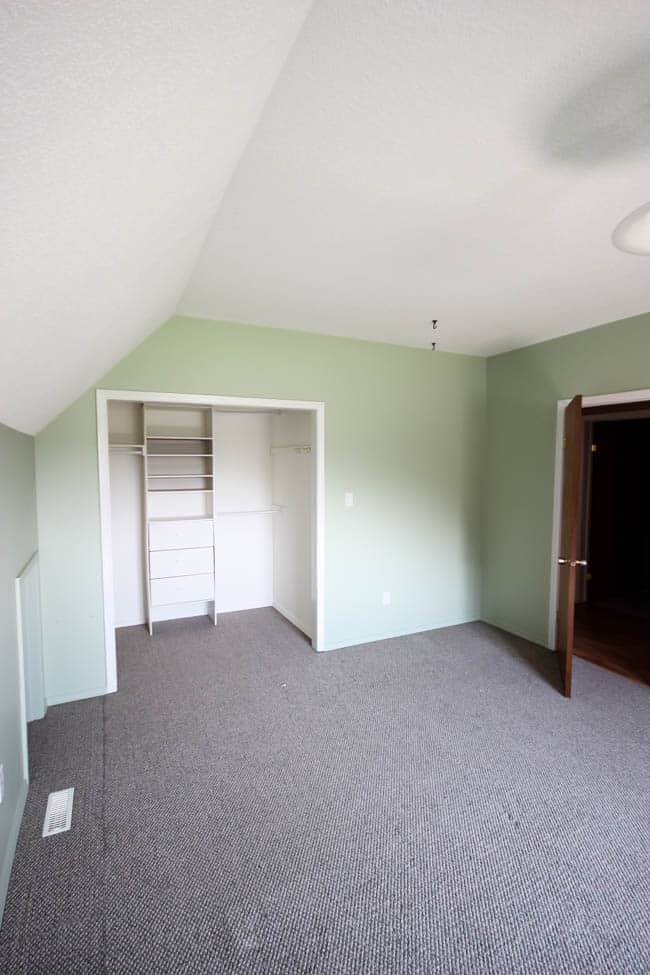 *The paint and barn door for this closet makeover was provided by Para Paints and Renin respectively. As always, opinions are 100% my own. For more information, please see my disclosure page.*
Just to refresh your memory, these are the BEFORE pictures of the space. It's so strange to look at these pictures now, because our new space looks completely different – and is waaaay more functional!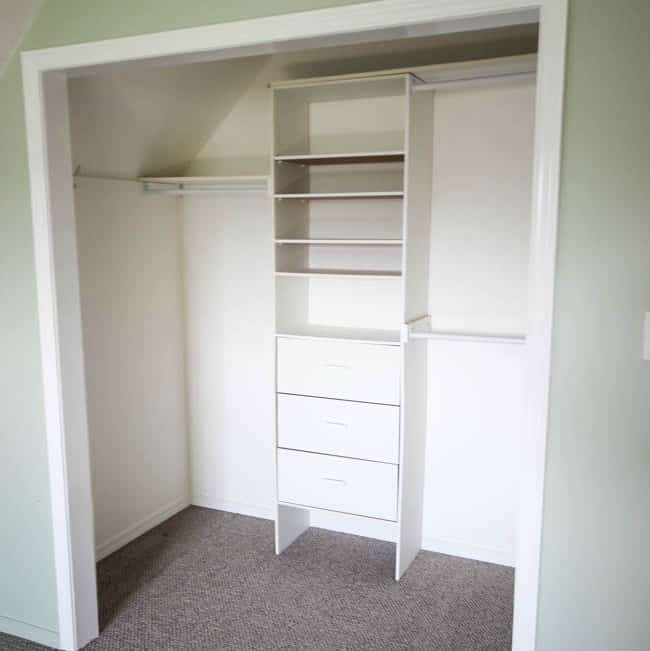 You can see that even though it had some built-in storage, there was no way we could've used this as a his & her closet before the renovations. So we came up with a new plan in this closet design post, and then got to work on our closet makeover!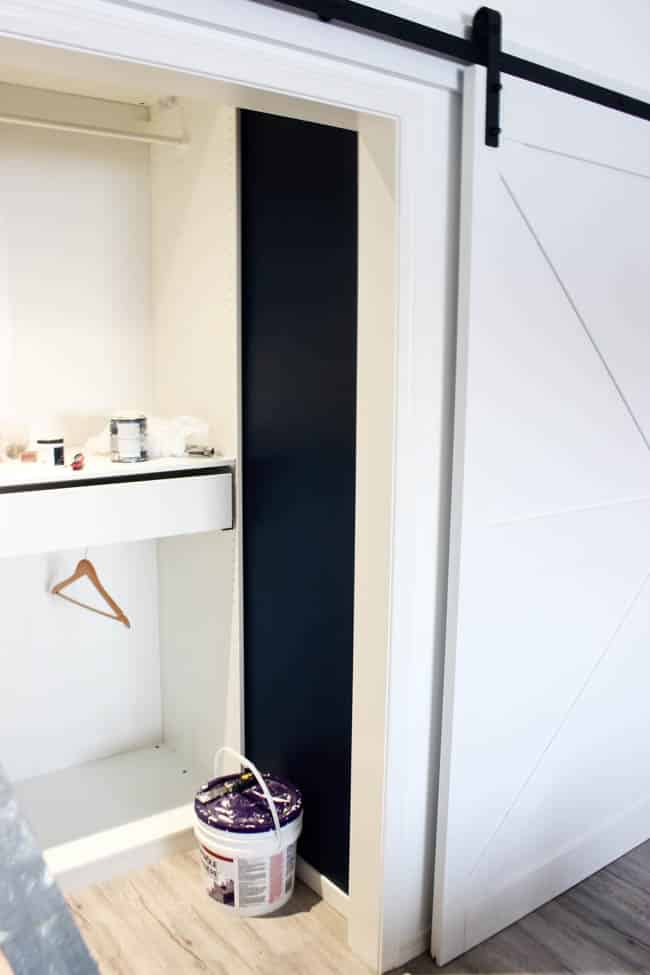 We put new vinyl plank flooring down in the entire room (watch our video tips here!), then we painted our textured walls (& shared some tips here!), and finally added our new white IKEA wardrobes!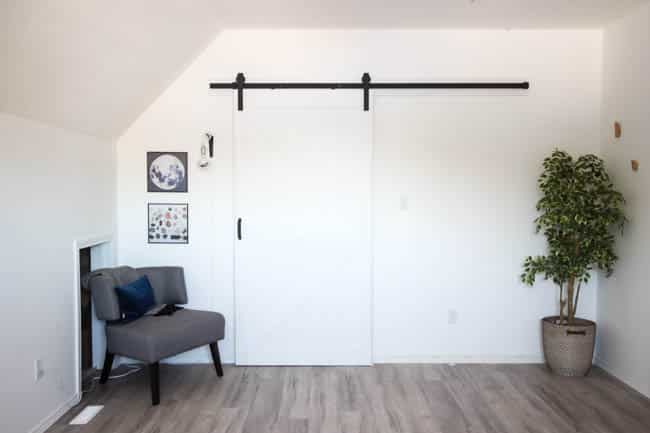 The white barn door we added was not a standard door. It's a bit wider than a typical doorway, which was perfect for our wider closet entry.
To be honest, the door stays open 90% of the time, lol. Barn doors are often put in the "rustic" category, but this barn door looks perfect in our modern space! It brings just the right amount of texture and character.
Now, take a peek inside our closet makeover…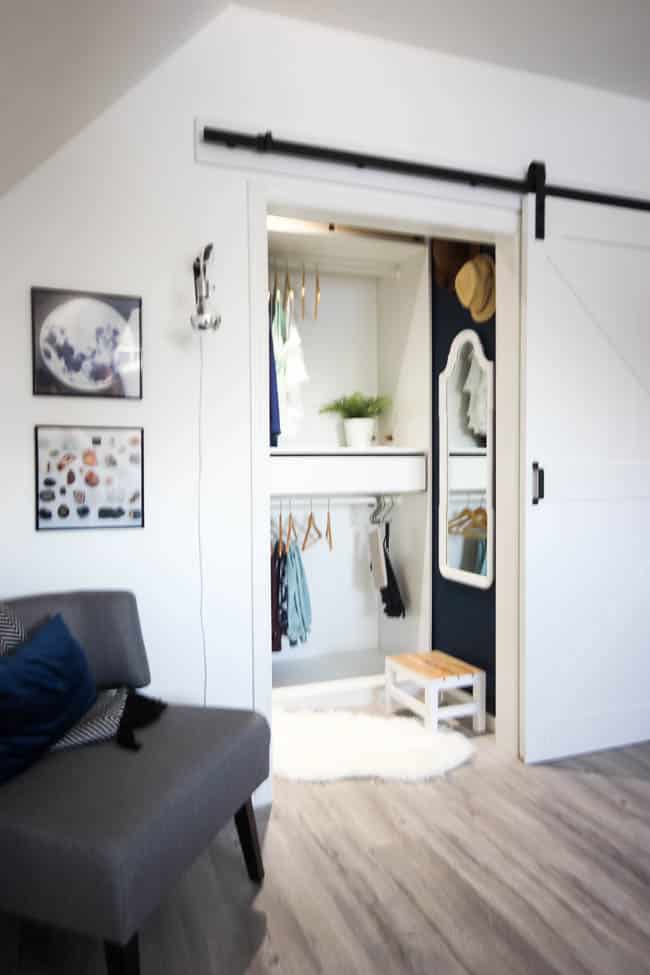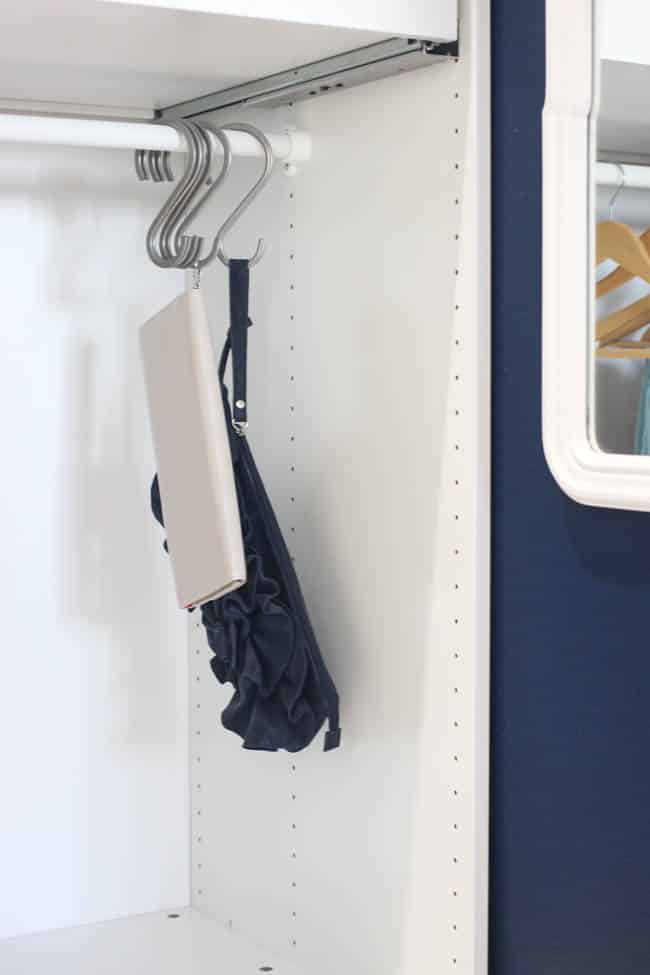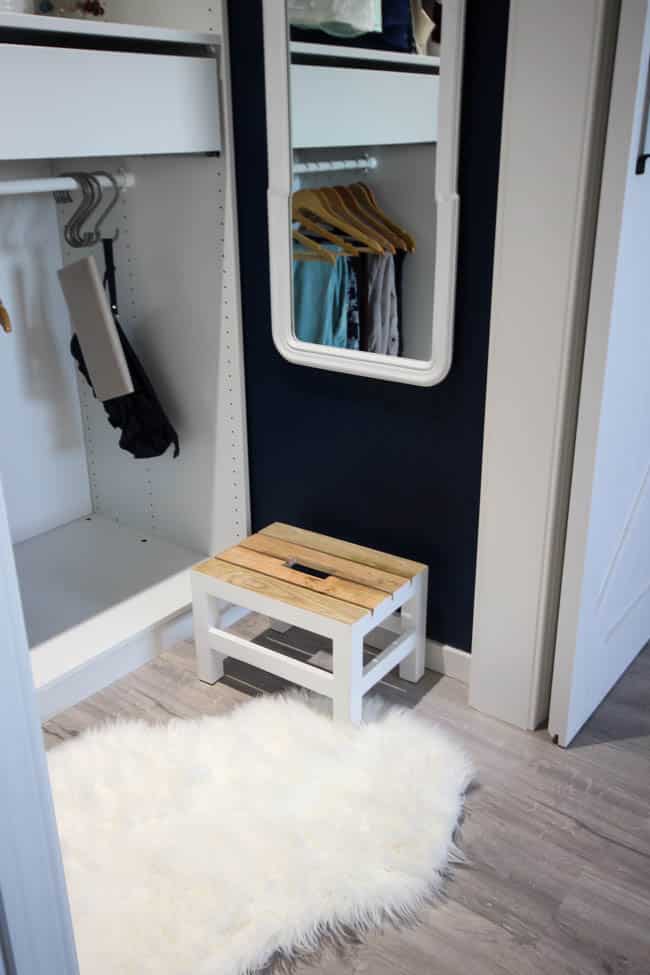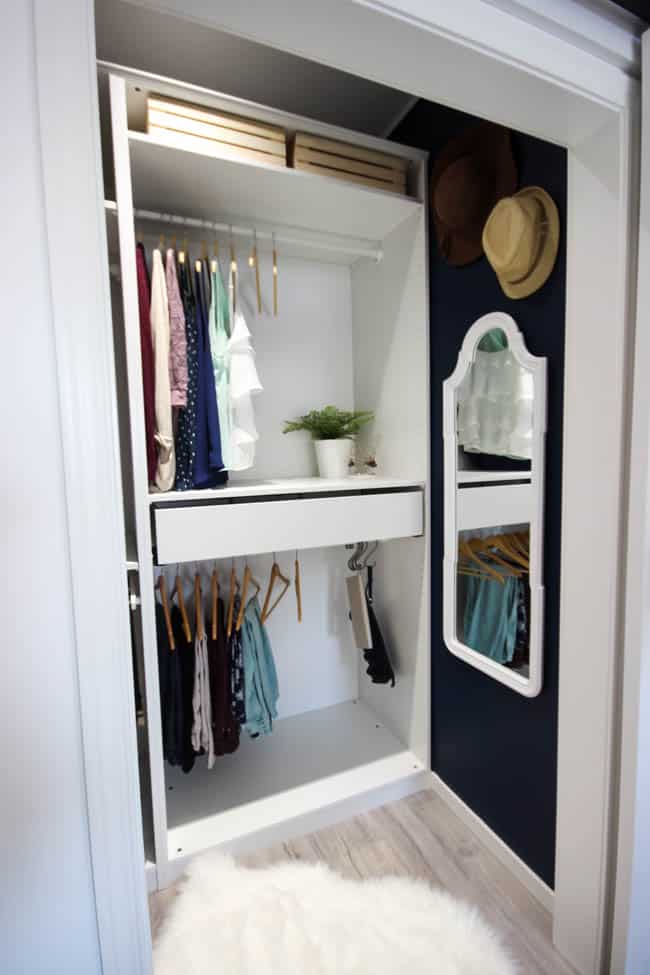 I love the IKEA wardrobes for closets. My dream closet from my old home, used an older IKEA corner unit that is no longer available. The new corner units are a bit more square, but they work great. They are set-in so that you can easily reach in. You can see exactly what I mean below!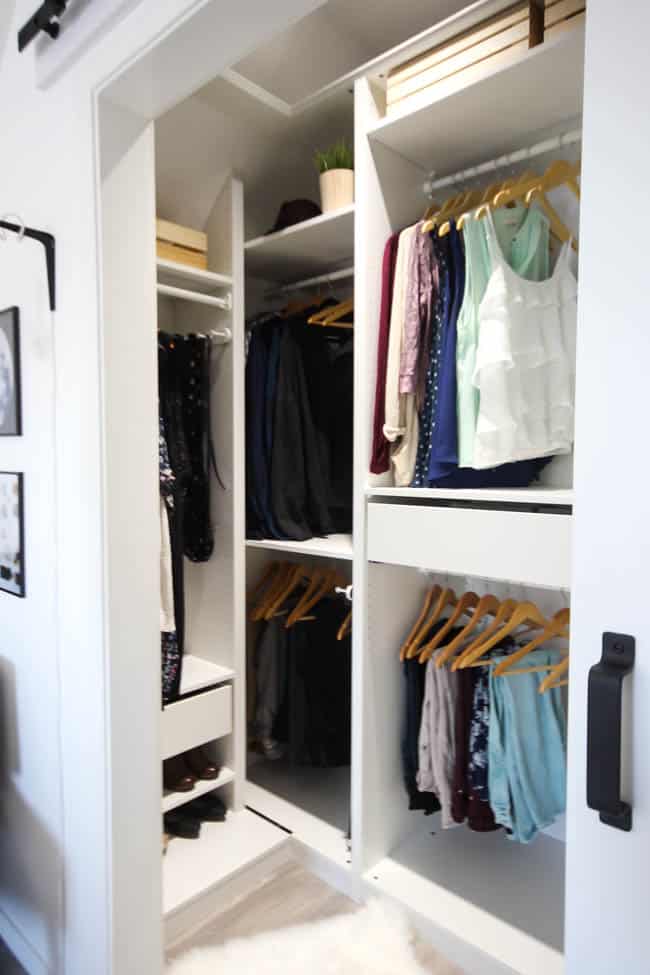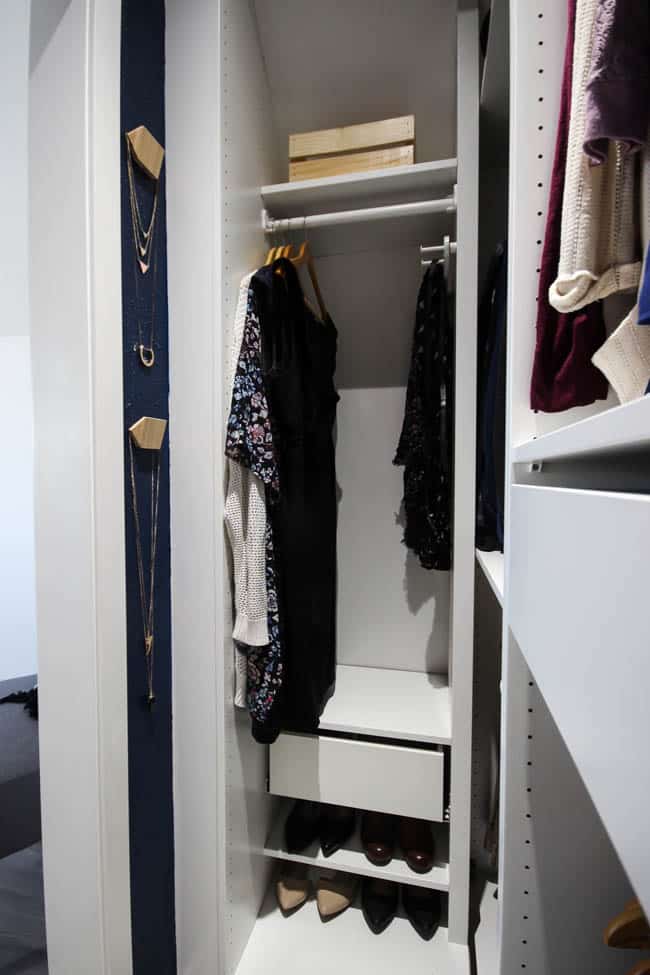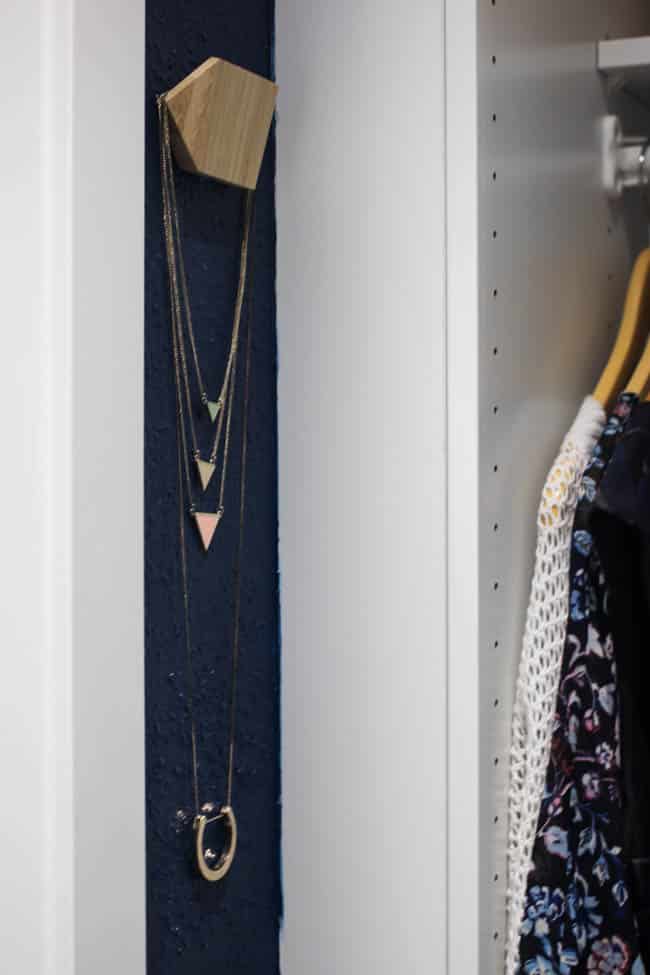 To dress up the outside of the closet, I added a simple chair, a some photos and a hanging light.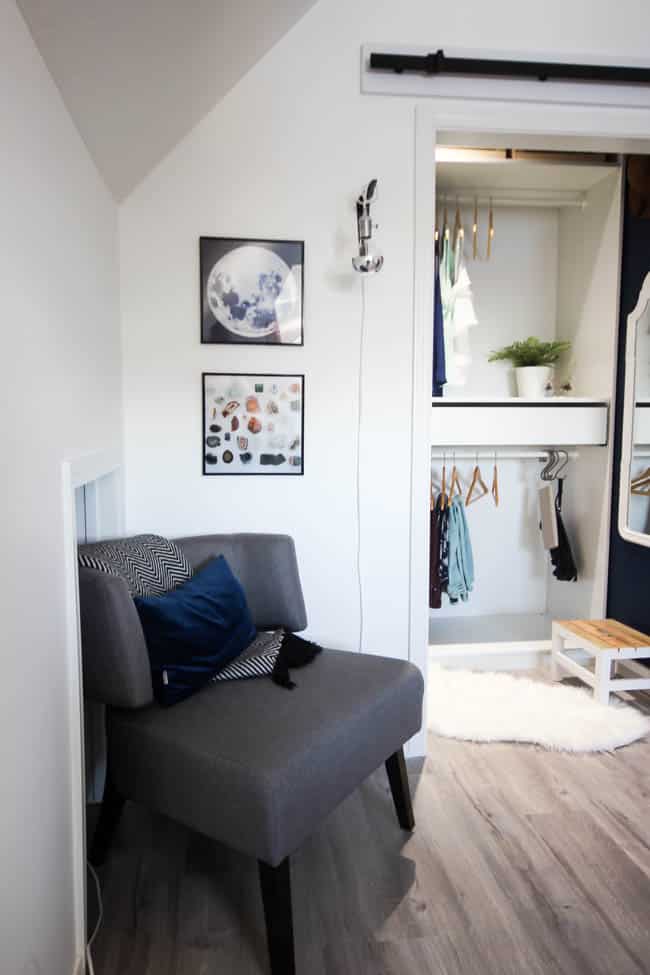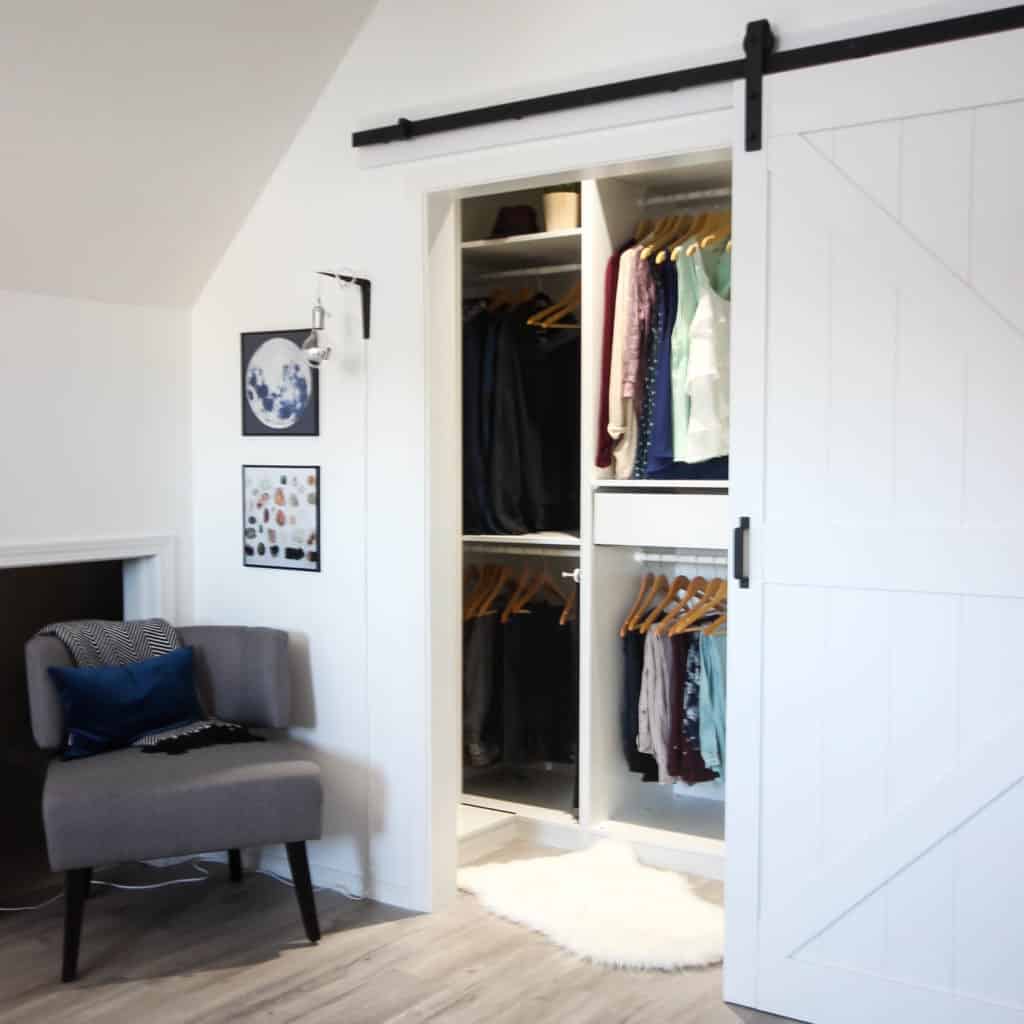 I'd love to hear what you think of our new closet!
If you haven't see my other closet, you're definitely going to want to check out that Dream Closet HERE!