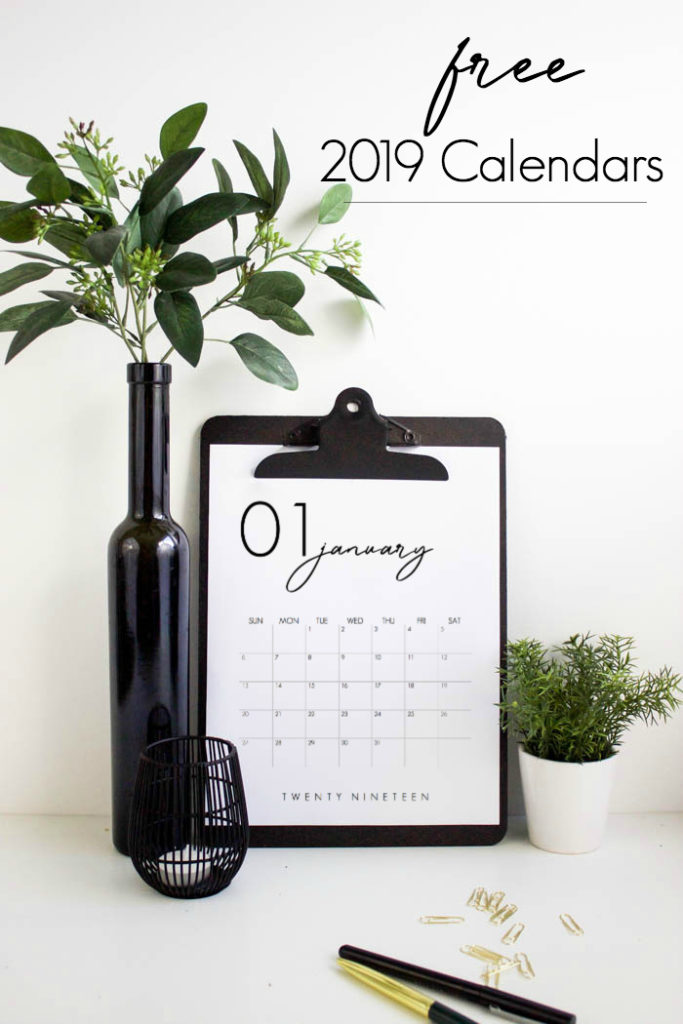 This is the year, amiright? 2019 is the year I'm going to do that thing I've been putting off. This is the year I'm finally going to reach that goal. This is the year I'm going to get organized! Well… if that's you, I can't help all that much the first two, but I can help you with #3! I'm sharing my free 2019 calendar printable to help you organize your world.
Grab your FREE 2019 Calendar Printable:
A calendar is something everyone needs! Whether you are trying to keep your office organized, manage your children's schedule, or just looking for a stylish way to keep track of the days! lol. These calendars are available free to all of our newsletter subscribers! We would be more than happy to have to download your free calendar and follow along with our DIYs and home renovations!
Hope you love your calendar as much as I love making them! Come back next year for an updated version.
If you're not sure about this design, check out last year's free calendar (which has been beautifully updated for a new year!)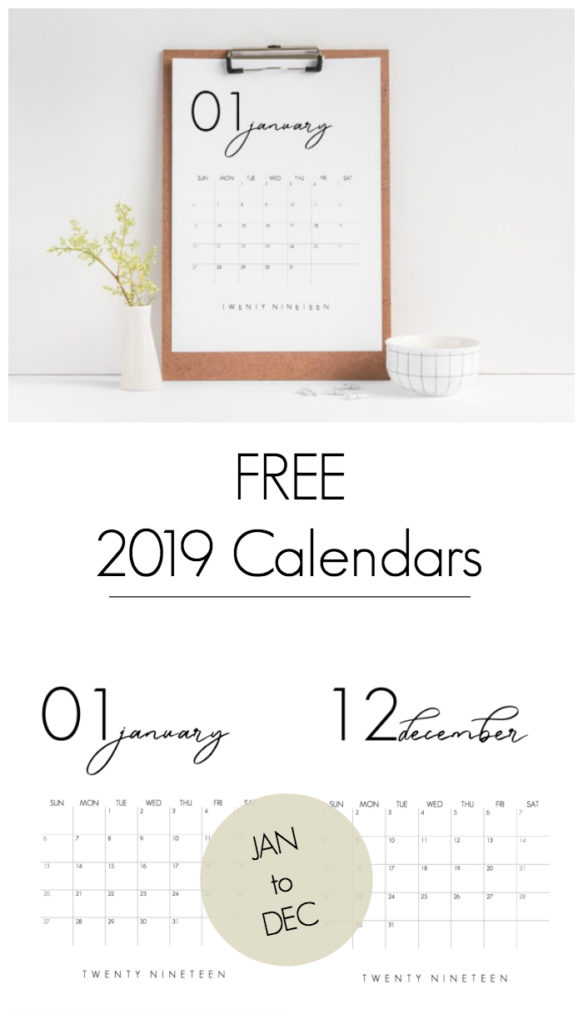 Good News!! The new FREE PRINTABLE 2020 Calendars are available now!