It's never too early to start thinking about your holiday decor! Check out this tutorial for a DIY Christmas birch wood wreath.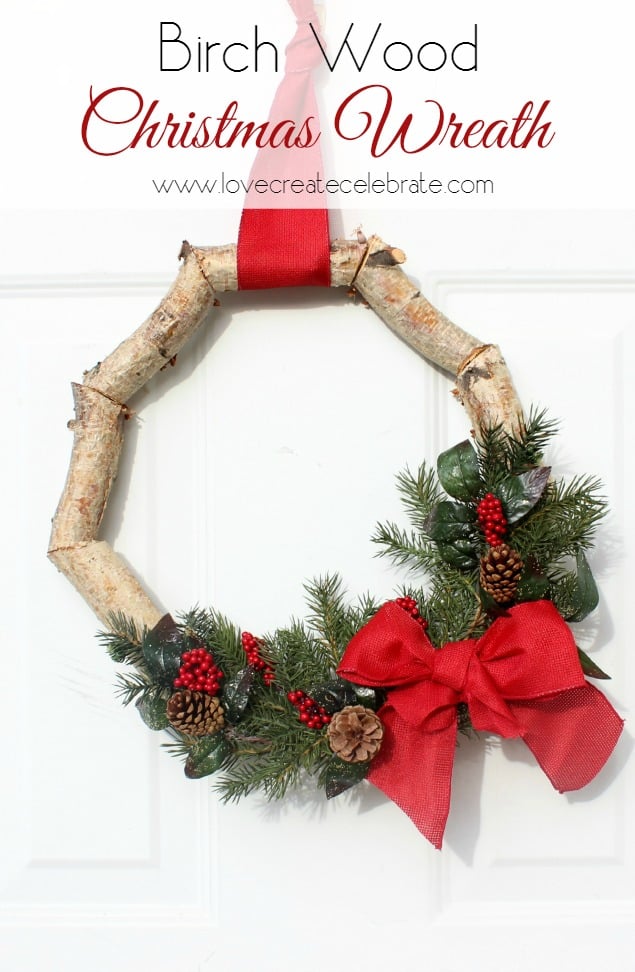 Here is Northern Canada, we've already had our first snow fall! With Hallowe'en behind us and snow on the ground (even if only temporarily…), you bet I've pulled out my Christmas decorations already! Christmas is my favourite time of year, so I couldn't have been happier when a fabulous group of Canadian bloggers decided to get together to DIY some early holiday wreaths! Now, time to get into the holiday spirit and share my birch wood Christmas wreath.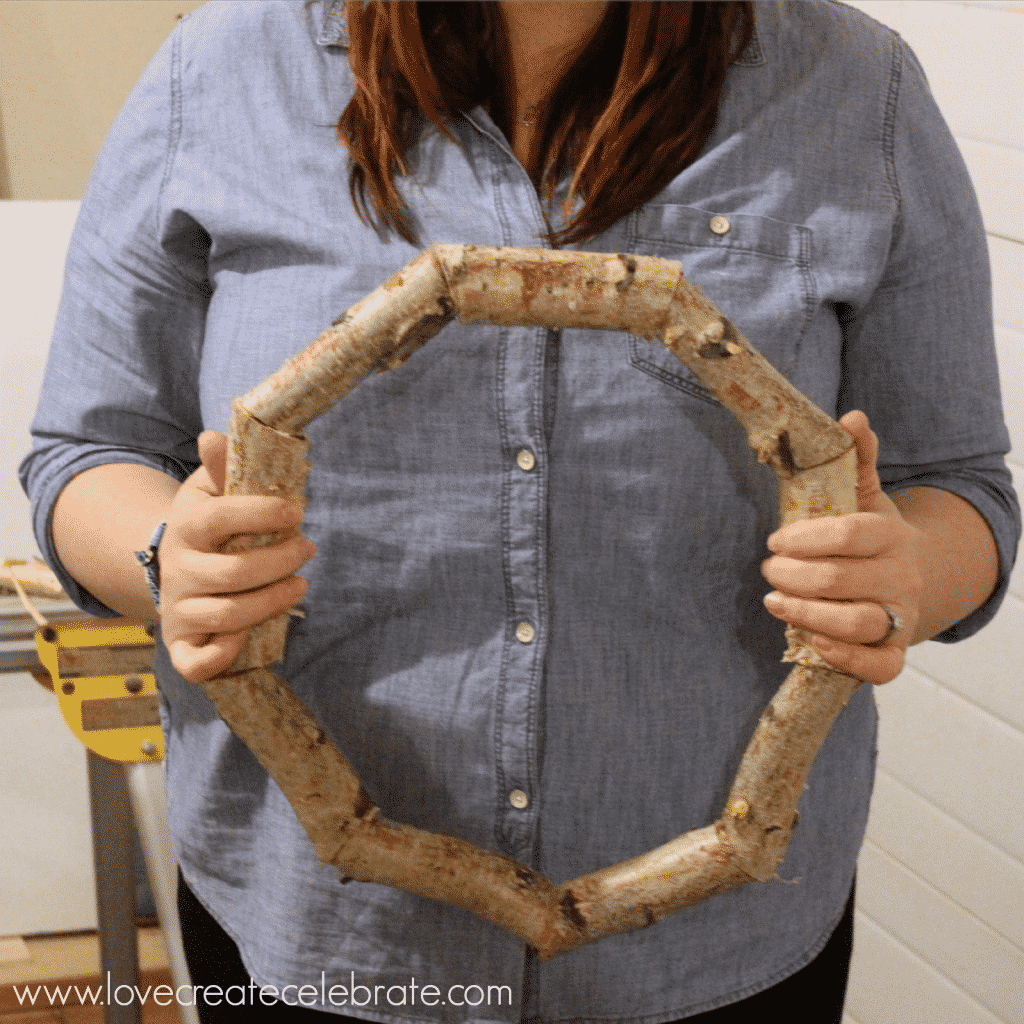 The Wreath Base
I actually made the wreath base for a winter wreath last year. If you are interested in making your own wreath from a birch branch, I shared the whole birch wood wreath tutorial here.
The Wreath Decor
This year, I simply changed up some of the decorations. The classic red & green theme seemed like the right way to go, with a few pinecones and berries to fill the space.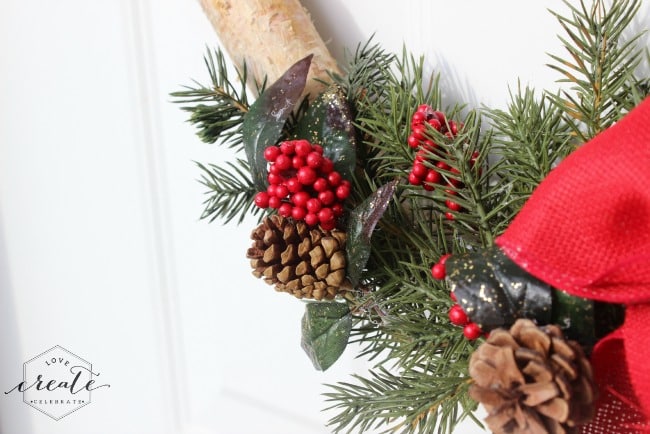 I am definitely not a ribbon-tying expert, so I kept that part simple too!
[note to self: search bow-making tutorials on Pinterest]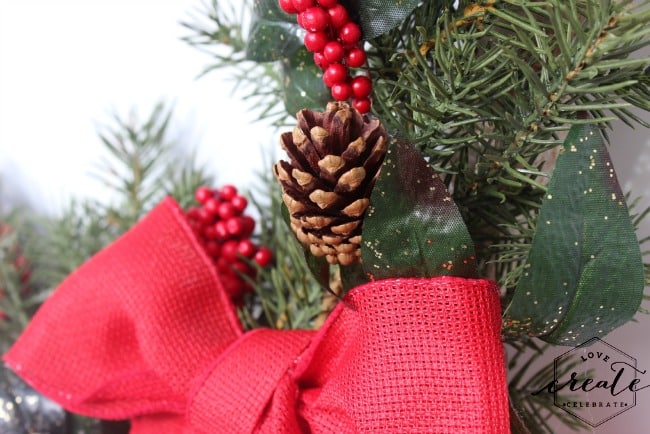 I LOVE bringing natural elements into my decor, and this real wood wreath definitely fits into my holiday decor :)
My husband thinks it still may be too early to put a Christmas wreath on the front door, but I'm already in the holiday spirit! And doesn't it look great?!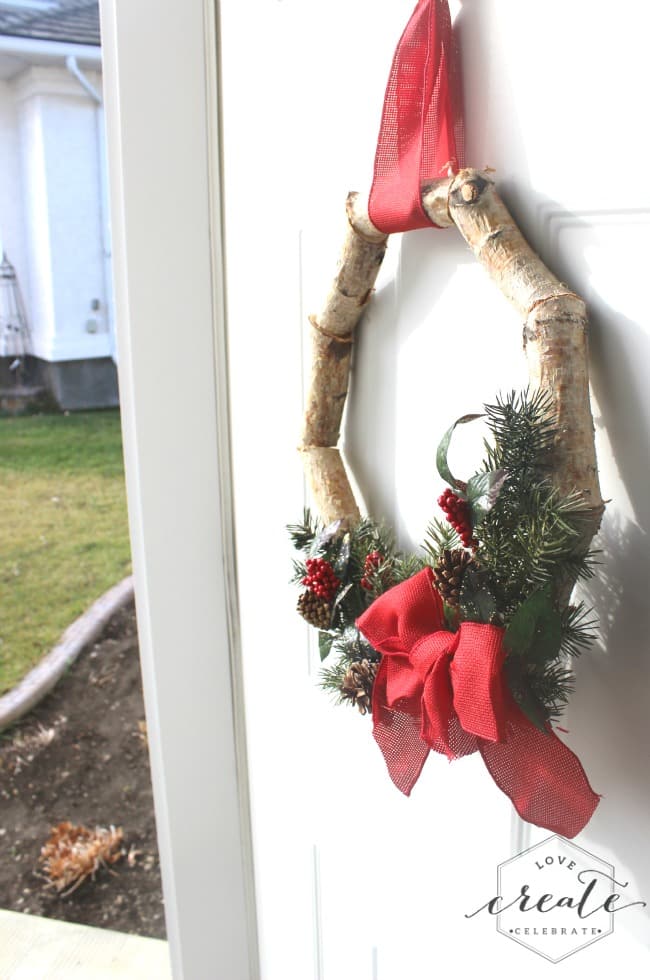 I hope you liked the tutorial!
Now, it's time to share some more holiday inspiration:
Be sure to visit each of these amazing Canadian blogs to get ideas and inspiration for your own Christmas wreath!
Time With Thea
The Happy Housie
Row House Nest
And if that isn't enough inspiration, check out these other great wreaths!