Need new hallway lighting? Here are four essential tips for choosing hallway lights! Find the perfect light fixtures for your space!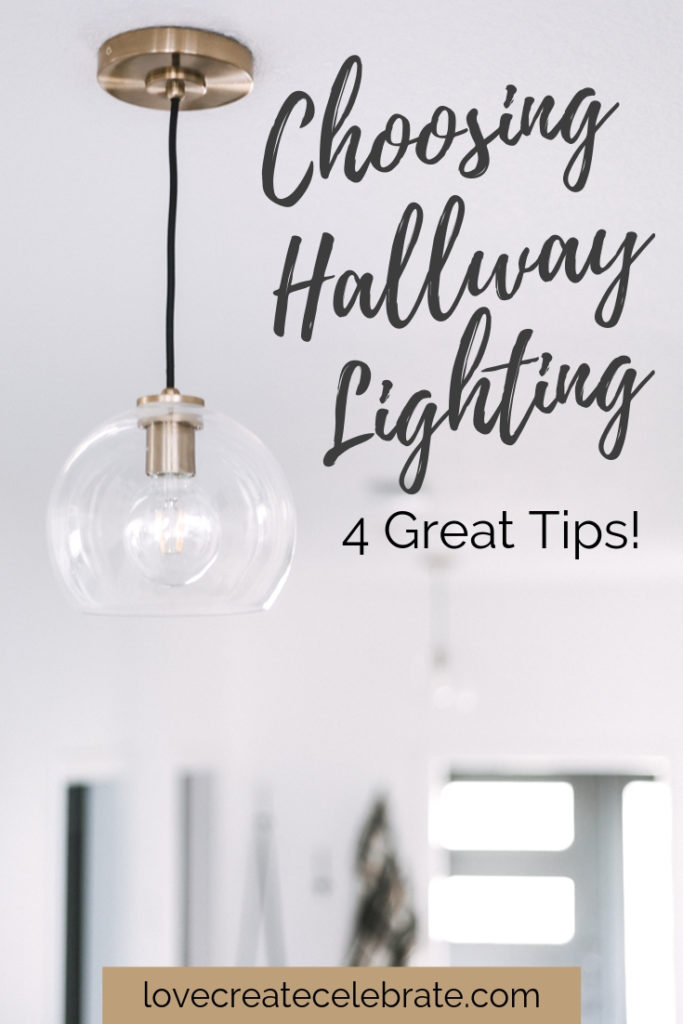 When we first moved into this home, everything was outdated. Everything. And everything needed changing, but there were two things that I wanted to tackle right away – painting the entire house and changing all of the lighting! Why? Nothing changes the look and feel of a space like lighting. You can have a beautiful, modern, well-styled space, but with an old boob-shaped flush mounted light on the ceiling, it's still going to look outdated.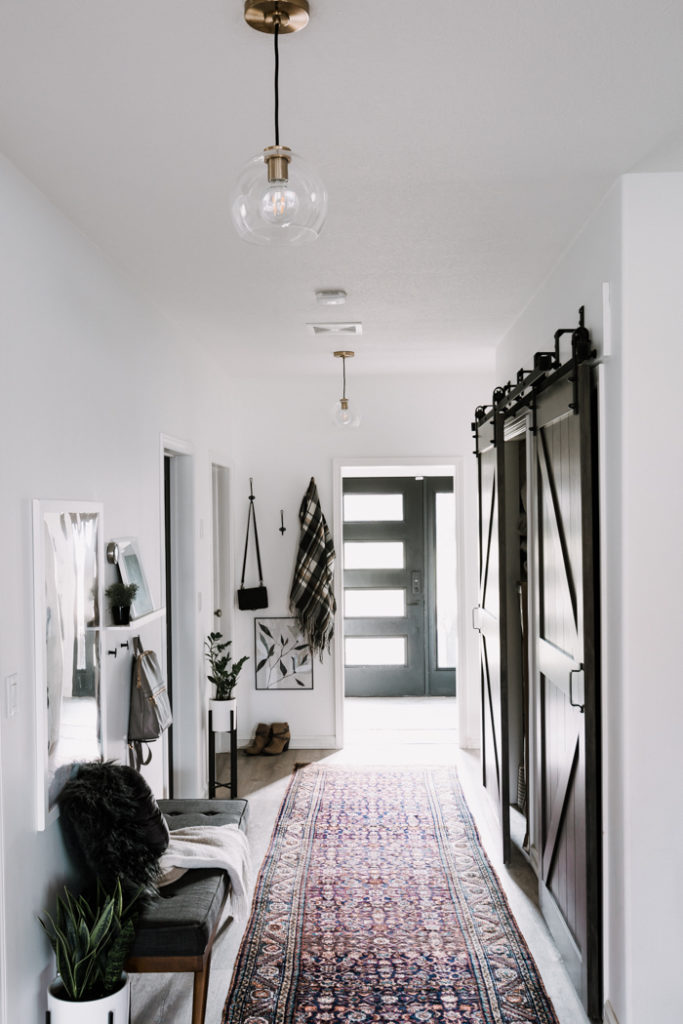 *This post was sponsored by Crate & Barrel, and may contain affiliate links. As always, opinions are 100% my own. For more information, please see my disclosure page.*
Why We Are Choosing New Hallway Lights?
As with many of the spaces in our outdated home, we tackled the hallway in phases. Our first update to this space was a BIG one, changing flooring, adding sliding doors, and adding décor. Our second update involved revamping all of our old brown hollow core doors.
This was our third update, and it's the easiest one! It involved switching out the artwork and the hallway lights. When we moved in, I really hated the hallway lights. We updated them with cheap $40 ones that worked great, but as our home and style evolved, the lights no longer seemed to "fit". I still like them, but I'm more than happy to update to something that's more "me" and give these guys to a happy new home.
Tips for Choosing Hallway Lights
Before I was designing spaces, choosing light fixtures was always a bit of a mystery. Good lighting makes a huge difference though! So I'm sharing a few of the tips I've learned for choosing new hallway lights.
Choose Lighting that Functions Well
This may sound intuitive, but there are a lot of lighting options that do not work for hallways. Hallways by nature are narrow. We live in a custom built house, and are lucky enough to have space to fit a bench, but most of us barely have enough space for multiple people to walk through at the same time.
But there are a few options that can work well. Pendants are my favourite option, and the best option if you have high ceilings. We choose to use these brass pendants because we have the space, and the design is perfect for us.
Wall sconces are a great option if you have wide hallways, as they will likely stick out a bit from the wall. If you are limited for both height and width, can lighting or pot lighting are another great option, but require a bit of extra work if they weren't previously installed. Flush mount lights are another popular hallway option when space is limited – and they come of some beautiful stylish options these days. Finally, track lighting is an option if you want to add some architectural details or design along the ceiling. It's a great option for contemporary homes.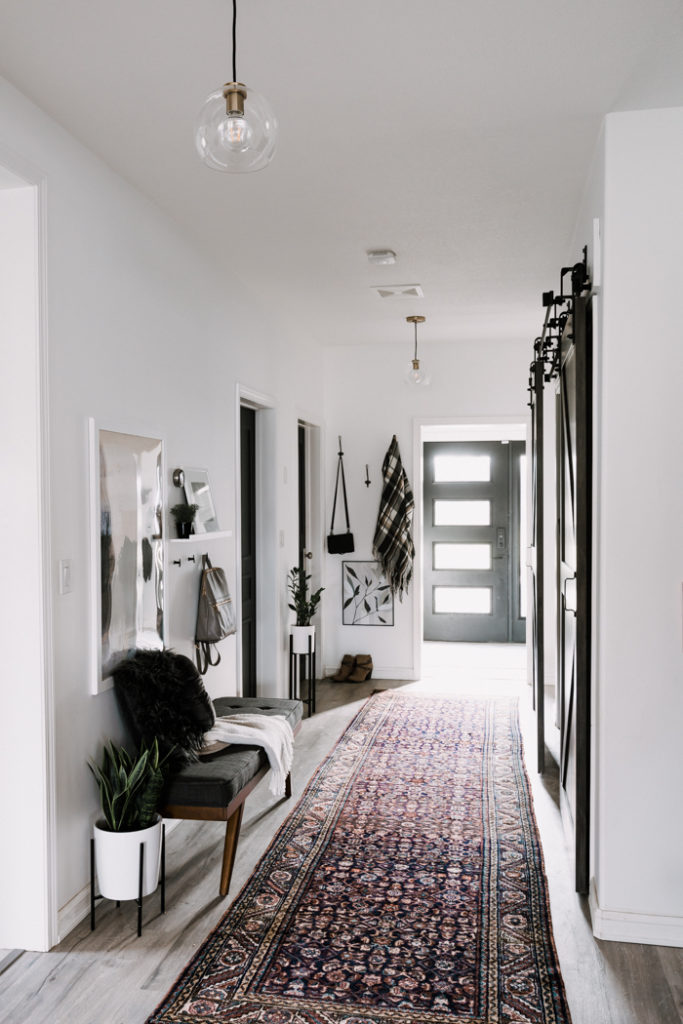 Make Sure You Have Enough Lighting
Hallways are often lacking in any natural light, and already looking a bit dark and boring, so it's important to make sure that they are well lit.
Hallway lights should be eight feet apart, or less, especially if you have lower watt bulbs. If you want to draw the eye down your narrow hallway, away from the boring doors in the middle (which we all want to do!), you can do this by placing fixtures at either end.
If you're not sure if there is enough light in your hallway, go to either end and check for dark spots. The lighting should stay consistent as you walk through to keep the space feeling open. If there are dark spots, consider adding another fixture.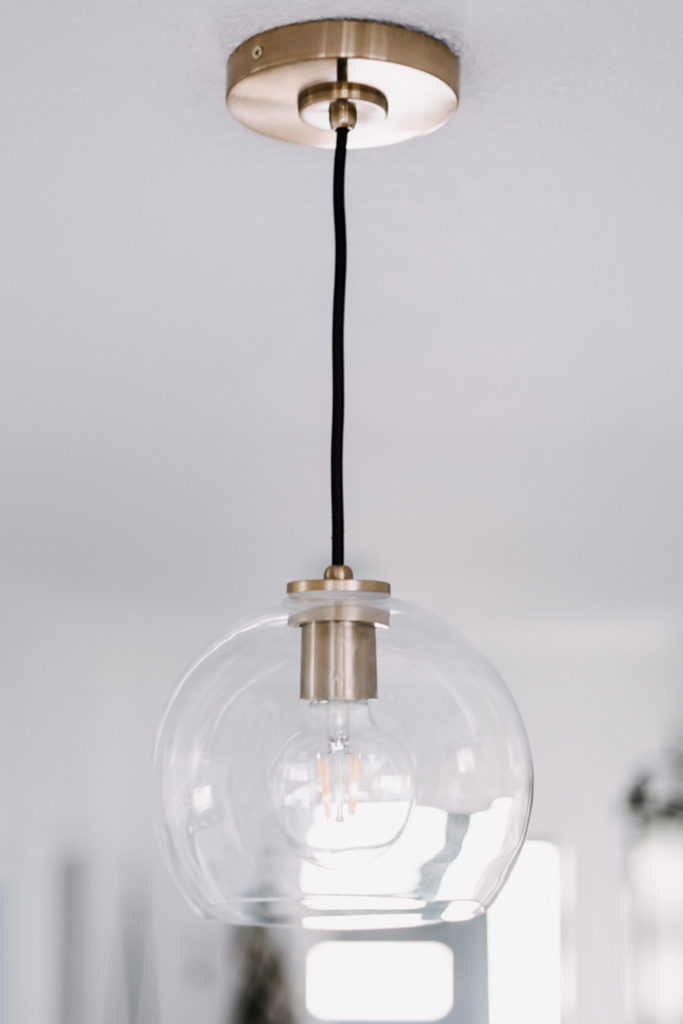 Choose Lights that Mimic Other Design Elements
Hallways are, by definition, transitional spaces, but they can still have style. The best way to keep your hallway feeling continuous with the rest of your home is to mimic elements from other close light fixtures.
By matching some elements of your lighting to the light fixtures in one of the rooms attached to the hallway, you can subtly connect the spaces. Even when they aren't the same type of light fixture, you can bring in similar finishes, colours, or styles.
In our case, my adjacent office and bathroom both have brass fixtures, and the office has similar clear glass domes to our new hallway lights, so it beautifully ties the spaces together, much better than the previous cage-style, black lights did.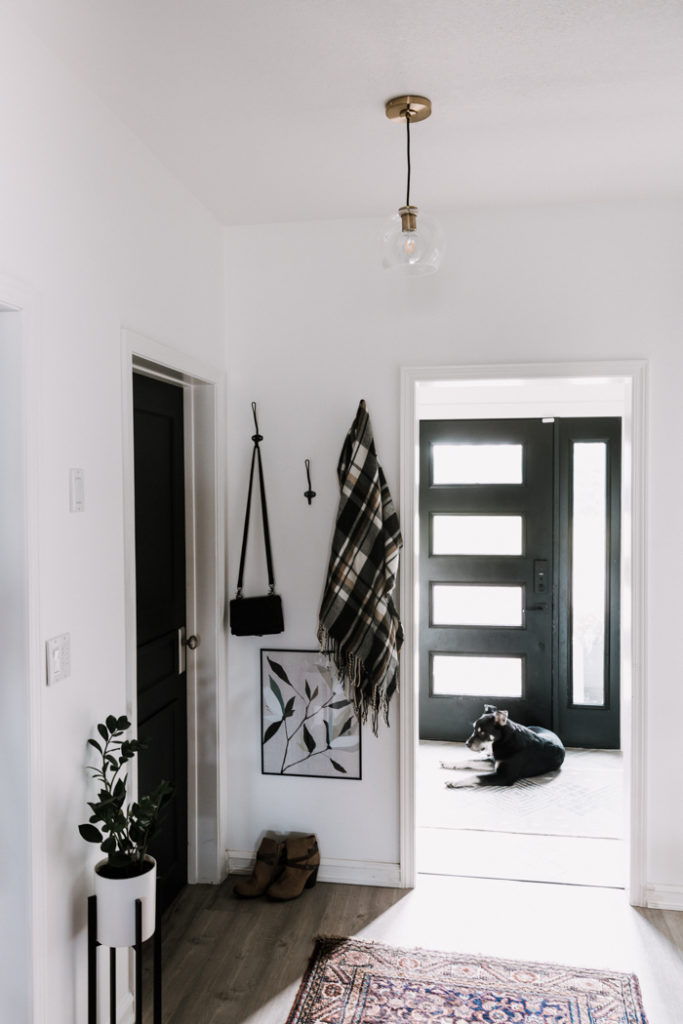 Where Do I Find New Light Fixtures?
The reality is, that most of us don't really know how to define our home style. We just choose pieces that we love! If you are searching for new hallway lights, go to the stores that you already love to shop at and look at their lighting selections, keeping all of the above tips in mind when it comes to style and type.
When I'm looking for new furniture and decor, I have a few stores that I go to frequently, so obviously I'm going to scroll through their lighting options first. When I was looking for new pendants, these brass lights with clear domes caught my eye almost immediately! I loved them and they blended into our home design easily.
We are so happy that we updated the lighting in our hallway. If you have any other hallway lighting questions, please ask!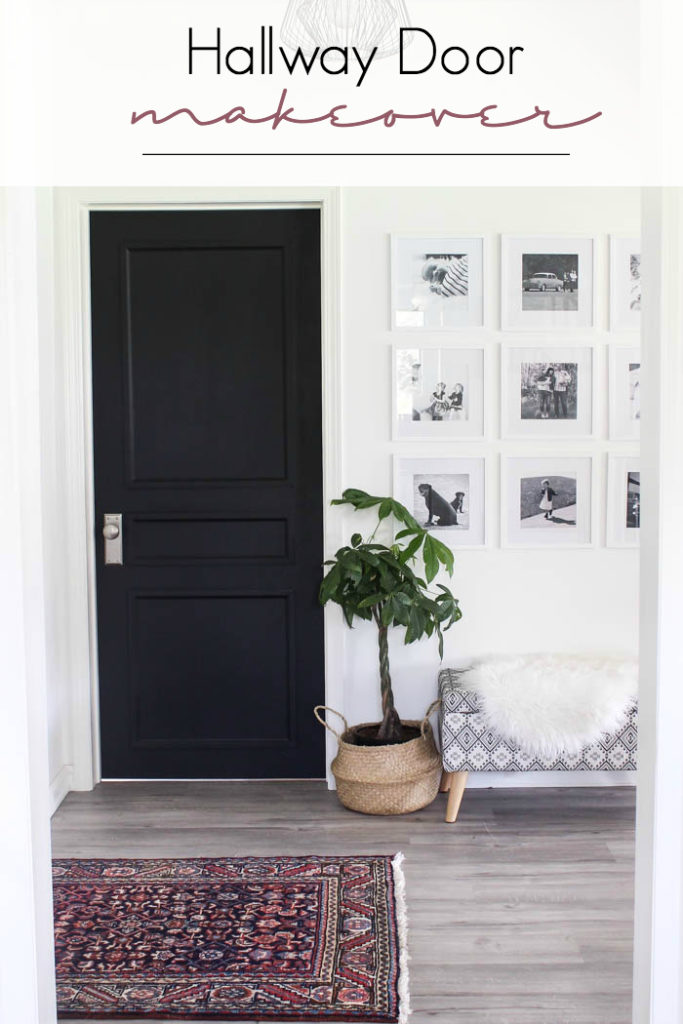 If you're wondering where we got those dark hallway doors, it was actually a Hollow Core Door Makeover! A quick and easy update to help modernize and transform the hallway.