Love these shared bedroom design ideas! A versatile space that can be shared by boys and girls. It's a fun, kid-friendly space, yet still looks stylish.
We're at it again! We're tackling another Weekend Renovation! If you haven't joined us for a weekend renovation before, we take one space in our home, and completely transform it in just three days! I'm sharing our shared bedroom ideas today because we're finally tackling a fun space for the kids!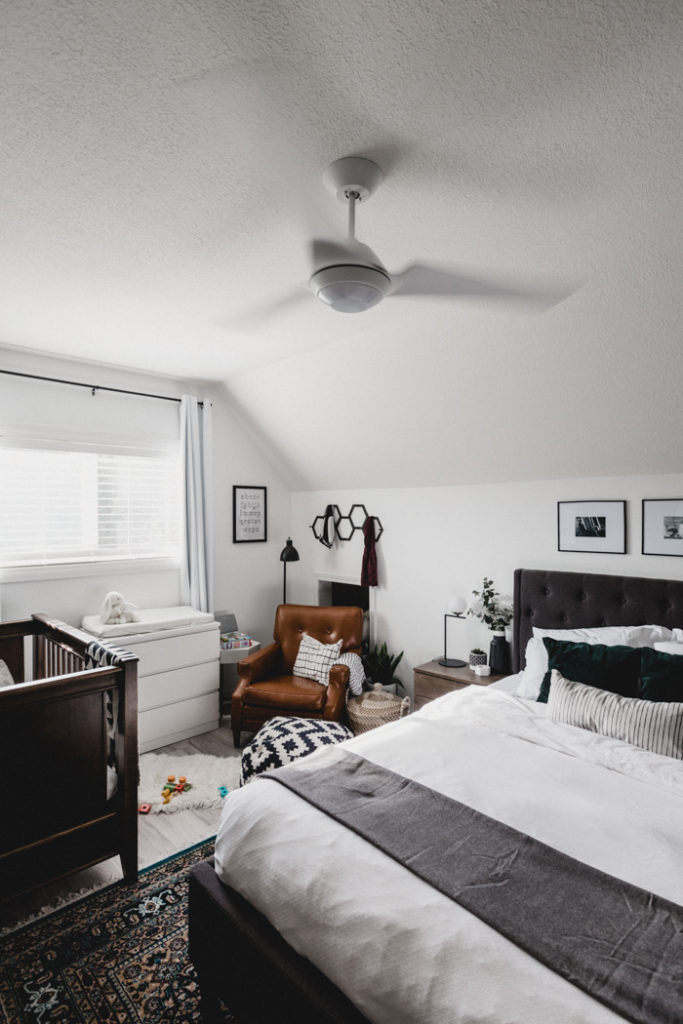 This is a photo of the bedroom we will be tackling. Our home only has two bedrooms, and we have five family members, so figuring out where everyone is going to sleep has been a bit of a challenge over the years!
When our son was born, we moved him into our bedroom and created this nook (above) for his crib, etc. It was the perfect solution! Now that he's a year and a half old, my husband and I are feeling ready for him to move out…. but where would he go? Riiiiiight…. only two bedrooms….
The other bedroom that my girls currently share, doesn't have room for a crib, or even another twin bed. The best solution we can find is for mom and dad to move into the smaller bedroom, and these kids to move into the big bedroom. Three kids sharing. Boys and girls. Big changes.
Let the adventures begin!
How We are Doing Three to a Room
Three to a room is going to be tricky, and it definitely is not a permanent solution, but for this stage of life, with three kids under six years of age, I'm really hoping it will work.
Our plans our to have the girls share bunk beds that have a double underneath, and have a big double bed for our son on the other side of the room.
The big double bed gives us an additional option of having guests stay in the kids room, and kids staying downstairs in the playroom. Since we don't have a dedicated guest room, this will be a much nicer solution for our guests!
We've never actually had toys in the bedrooms. Bedrooms in our house have been strictly for sleeping and reading, and I'd like to keep it that way! So creating a little space for cuddling up is important. We have a playroom downstairs that kids can use while the other ones are sleeping or napping, but they can all hang out in their room during the day too. One day that will probably convert the playroom to our son's bedroom, and just the girls will share upstairs, but while they are all still so young, I'm not willing to give up the dedicated play space yet!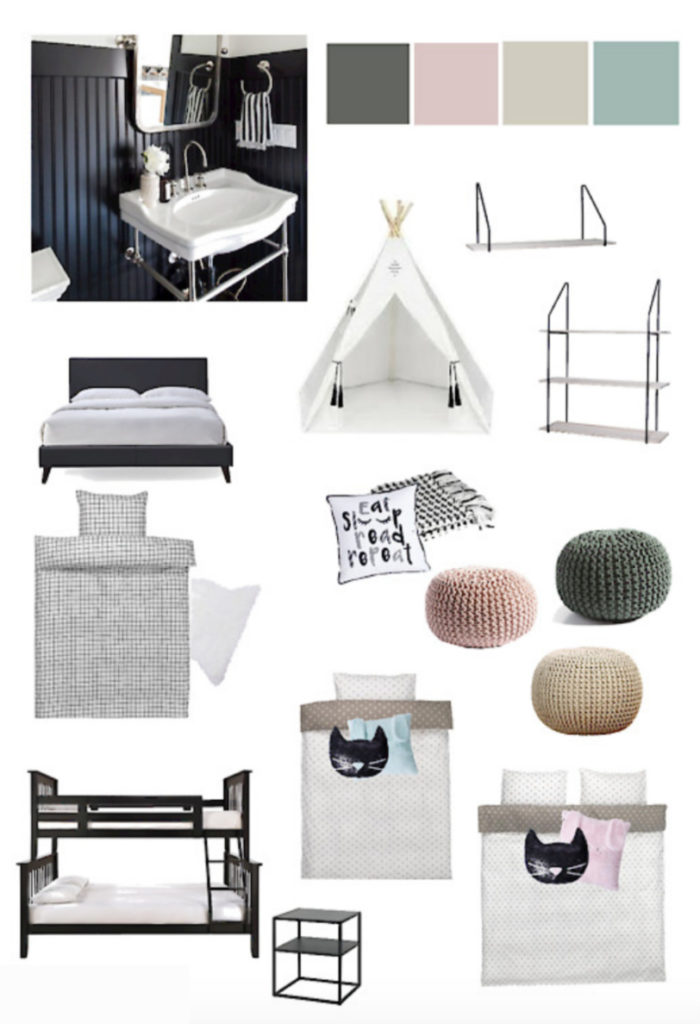 Shared Bedroom Design Plans
Kids rooms are one of the absolute hardest for me! I'm not usually very "whimsical" in my designs, and I just can't do a giant rainbowy, unicorn-covered space. I just can't!
I'm trying to make the space kid-friendly and incorporate some of the things that they love, but I also want the space to look stylish, and modern, and fresh.
Our Shared Room Wish List
All kids have a separate bed (and ideally something we could use for guests!)
A fun space to play/read
Something that defines our son's space as more "boy-ish" and our girls' space as more "girl-ish", but still is cohesive (i.e. I don't want it to feel like a "boys room" or "girls room")
The perfect balance of fun/cute and stylish
Our Shared Bedroom To-Do List:
We always take on waaaaay to much stuff in these renovations, but here's what I'm hoping to accomplish:
Paint Walls
Make Stencils
Paint TWO Stencil Walls
Build Feature Wall
Build Play House
Paint existing bookshelf
Paint small houses?
Make some DIY artwork?
Make some DIY pom-pom garlands?
Assemble furniture (beds, side table, shelves, etc)
Style the space
Anyone out there actually think we can accomplish all of this in three days??
Bedroom Product Sources:
Paint colours
Furniture and Decor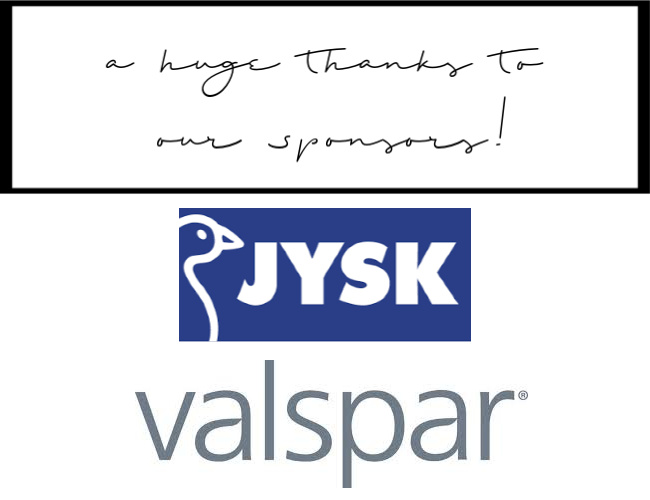 Hope you like the plans! We are tackling it all this weekend! October 25-27th! Follow along on Instagram and wish us luck!