In case you missed the big announcement last month, I've started a new, slightly more personal monthly post to give you some insight into what is going on in our lives right now. February has been a month full of excitement, anticipation, and change.
If you haven't noticed, Love Create Celebrate got a huge makeover this month. Change in layout, logo, colours, you name it! AND I've also started a newsletter – which you can join here – so that I can send out some more personal notes, without bombarding your inbox. LOTS of great changes this month :)
Here's what I've been loving this February…
Loving: Our Master Bathroom Ensuite design plans! Here's a before picture in case you haven't seen it yet…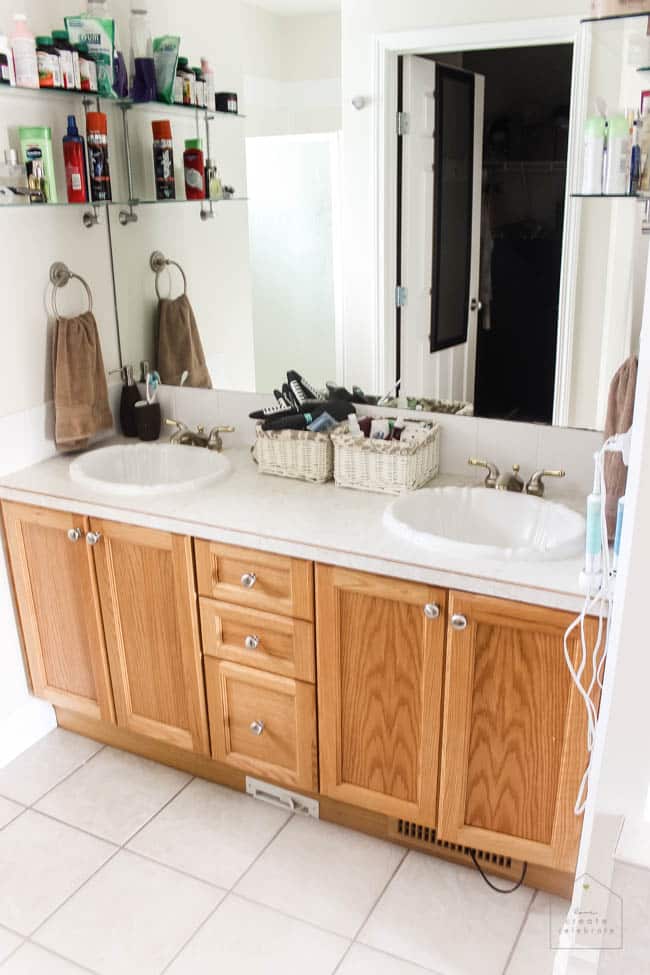 Creating: Some fun spring projects. Hoping to knock a couple of goals off this list!
Celebrating: Valentine's Day! My girl had SO much fun making all of her Valentine's xo
Reading: Just finished this book
(for something less serious) and moving onto this one
next!
Writing: Endless renovation posts. Here's the latest one :)
Watching: old episodes of Grey's Anatomy on Netflix… so addictive!
Needing: A new duvet set. I'm thinking about this one?
Learning: To organize my life with this great book
(Canadian Link)
! My friend Jenn, who I used to write for, wrote this book. I've only dived into the first few chapters, but there are SO many jems in here!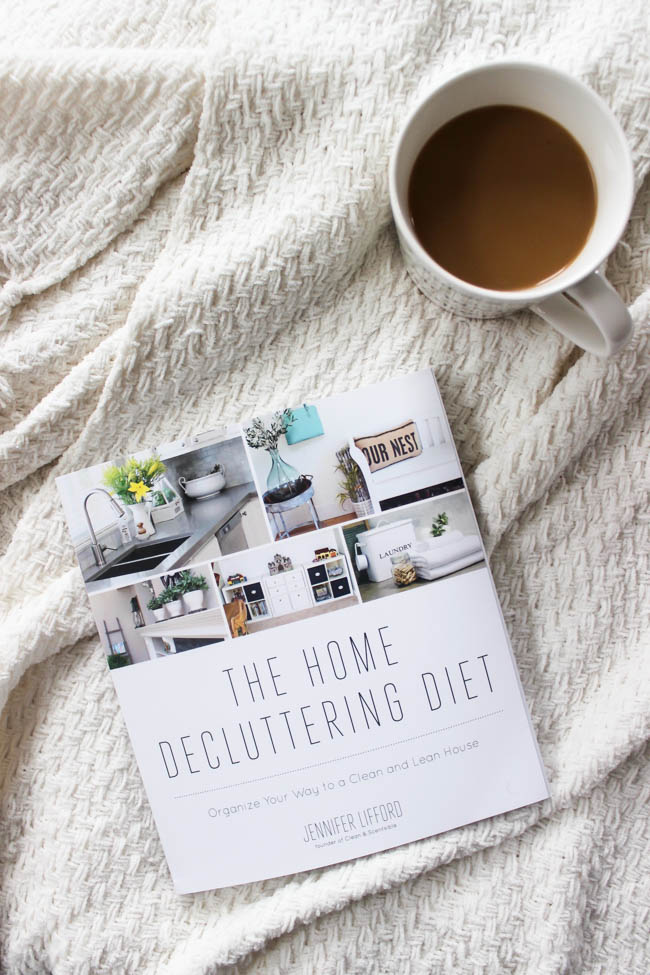 Planning: Our next One Room Challenge makeover! (Yes, in the middle of another reno, lol).
Dreaming About: Getting my bedroom back… It'll still be months until I do. But good news – our Ensuite is almost done!
Coveting: The beautiful new wallpaper in my niece's bedroom! I may have to steal this for my daughters one day soon!
What's Working for Me Right Now: Giving away a Cricut Explore Air 2!! I love being about to give back to all of you. I can't WAIT to see who the winner is!
What's Not: Rugs. You should always choose rugs first when designing a room! Now I'm scouring the internet looking for a rug to go with my other fabulous design choices and I just can't find what I need *tear*. You can't go wrong with white shag, right?!
Anticipating: A vacation! The hubby and I are headed away without the kids and I can't wait! Watch my Instagram stories for updates this week!
I'd LOVE to hear what you are loving! What's new and exciting?!
---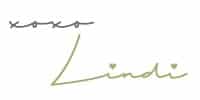 *This post may contain affiliate links. For more information, please read my disclosure policy*