How to shrink wrap a gift basket for any holiday! Celebrate Christmas, birthdays, baby showers, wedding showers & more with this easy shrink wrap tutorial.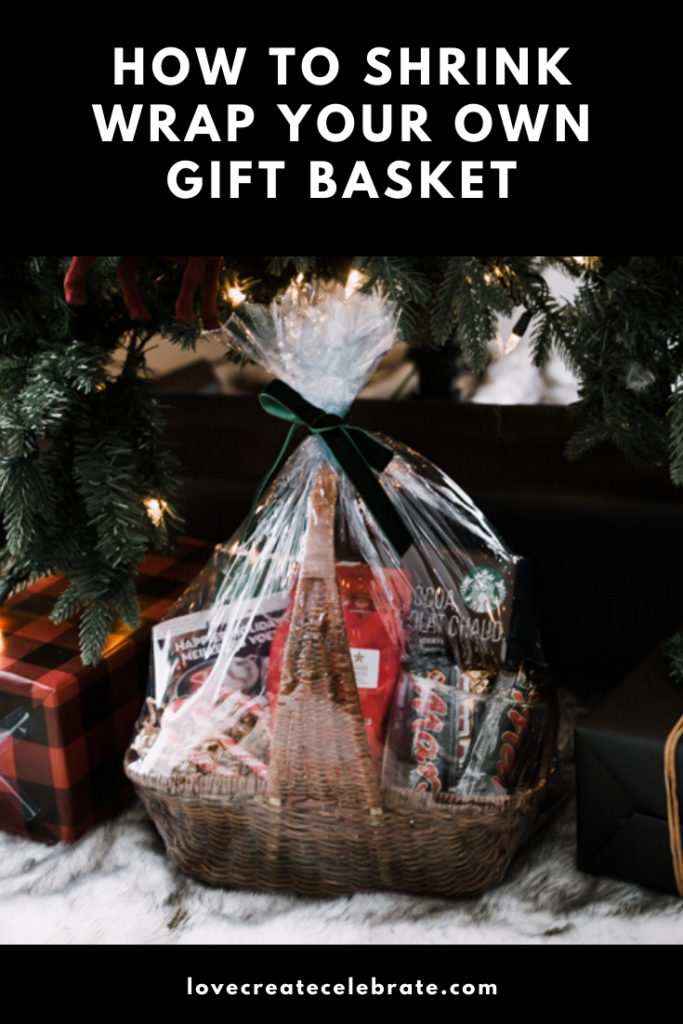 Have you ever had to make a gift basket? I don't know about you, but I always find it a bit stressful! I have mostly made gift baskets for businesses and charity functions, but finding the right things to put in it has always been a challenge. At least it's easy to wrap the gift! If you've never tried it before, I'm going to show you how easy it is to shrink wrap a gift basket.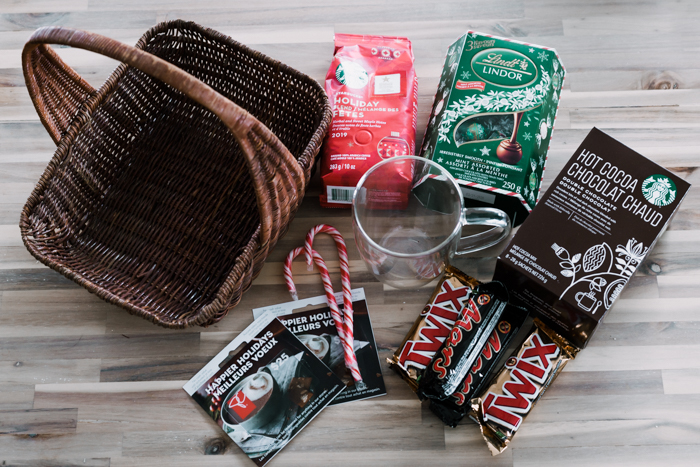 *This post was sponsored by Wagner and may contain affiliate links. Thank you for supporting our blog so that we can continue to bring you posts like these. For more information, please see our disclosure page.*
What Should You Put in Your Gift Basket
The options for things to add to a gift basket are endless! That's likely why I find it so hard to begin with! Gift baskets can be for so many different holidays and occasions. This particular one was for a Christmas giveaway, but you can make them for birthdays, wedding showers, baby showers, anniversaries, fundraisers, and more.
Like I said, I've always found it a bit stressful to decide what to put in a gift basket. This time we were wrapping a gift basket for a business giveaway, and here are some of the things I included:
Gift Cards (to places with a lot of variety)
Coffee Mug
Coffee
Chocolate
Hot Chocolate
Candy Canes
Here are some other ideas you can include in your gift baskets:
Any branded business paraphernalia
Unique items from local businesses or farmer's markets
Handmade items from yourself or your business
Teas or any other beverage of choice
Activity gift cards
Event gift cards or tickets
Teas or other seasonal beverages
Anything specific to your theme (e.g. baby items for a shower)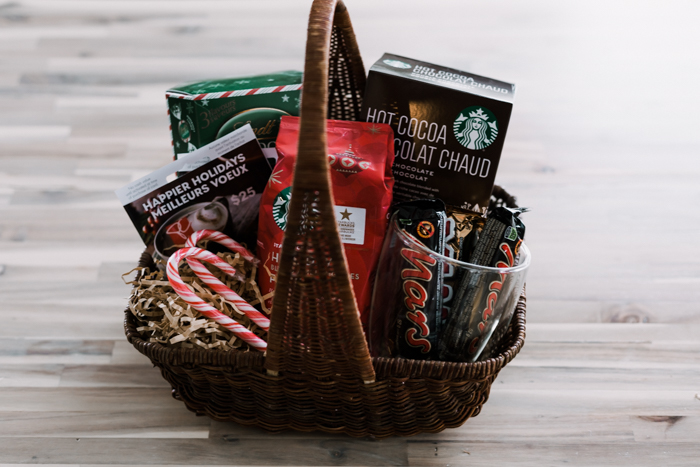 What You Need to Shrink Wrap Your Basket
If you are planning a nice gift basket, here's everything you need:
Basket (there are often lots at the thrift stores!)
shredded paper
Gift basket items
Twist Tie
Ribbon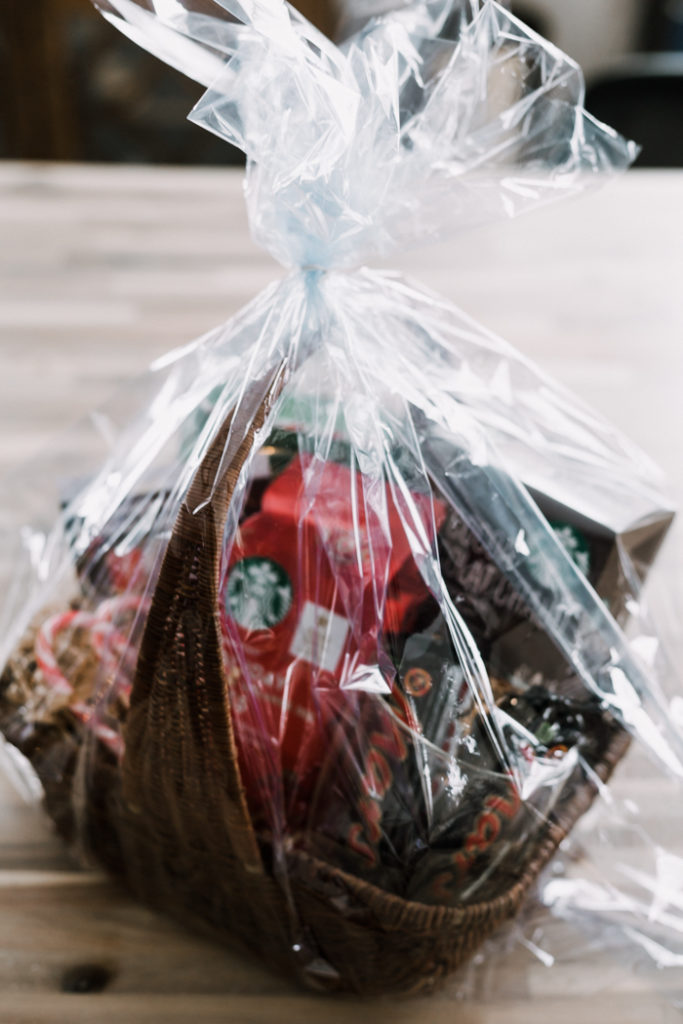 How to Shrink Wrap Your Gift Basket
The process of shrink wrapping a gift basket is so easy! All you need is a heat gun and about two minutes!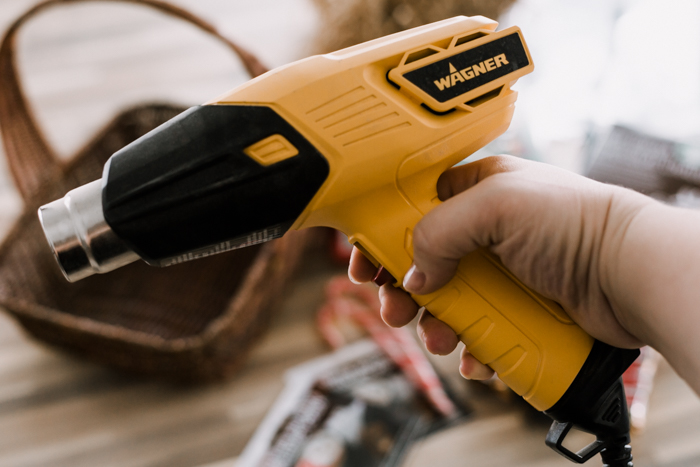 I used my Wagner Furno 300 on the lower setting and it worked perfectly! It's affordable, and totally worth it if you are ever making gift baskets!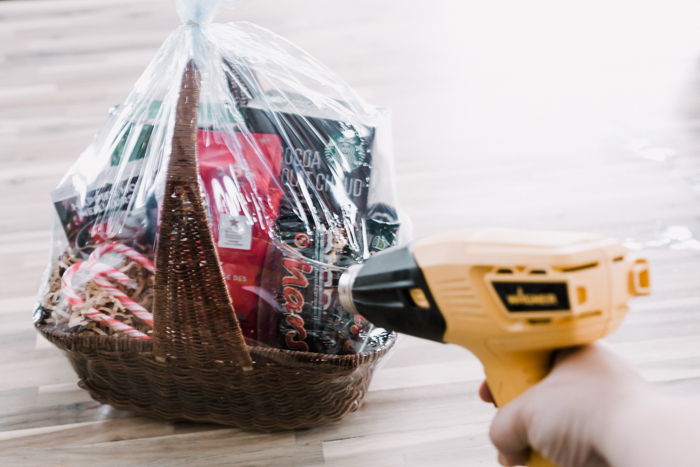 All you do is put your basket right inside of your shrink wrap bag, and use a twist tie to tie up the top so that it won't shift around when you are heating it up.
When you're ready, turn on the heat gun and slowly move the heat gun back and forth (not putting too much heat on one spot) until the bag shrinks onto the basket.
In the spots where you have extra shrink wrap (like the corners of the bags), just heat it up slightly, move the heat gun away, and use your hand to press it down into place, or onto the side of the basket, and then use the heat gun once more to heat it into place.
It's actually really fun to watch the shrink wrap do it's magic. When you're done, add a ribbon to the top and you're ready to give it away!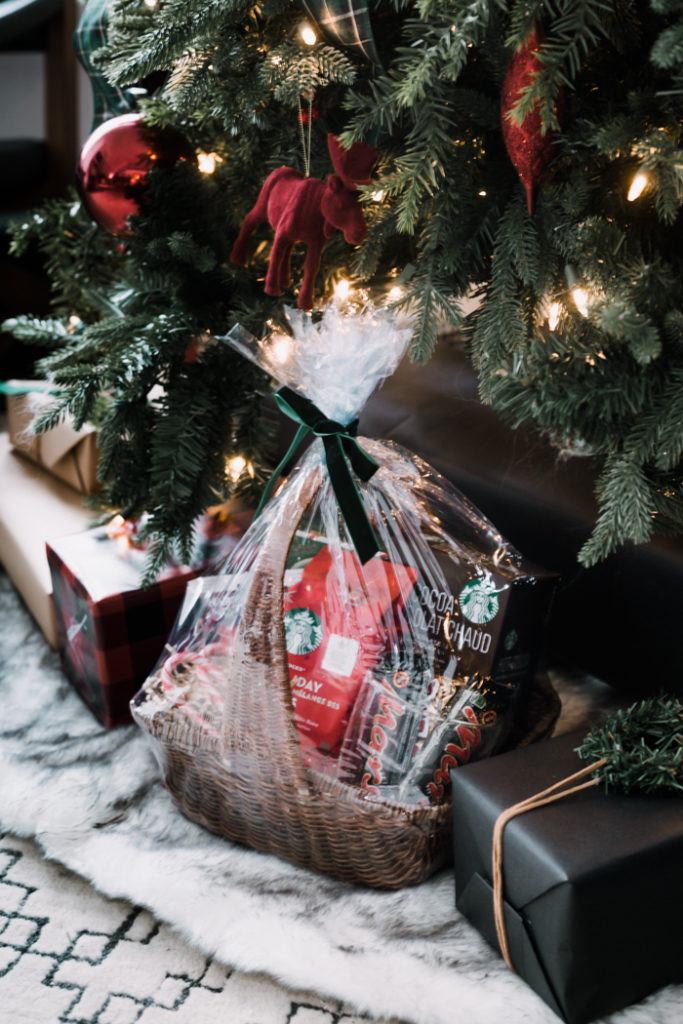 I love how our holiday gift basket turned out! I can't wait to give it away!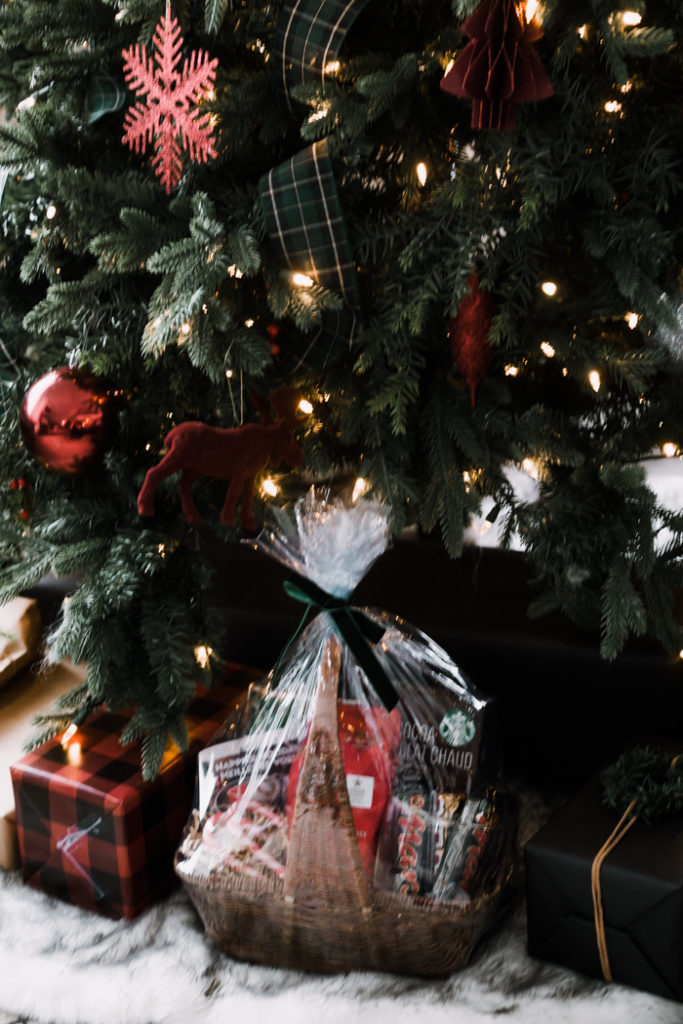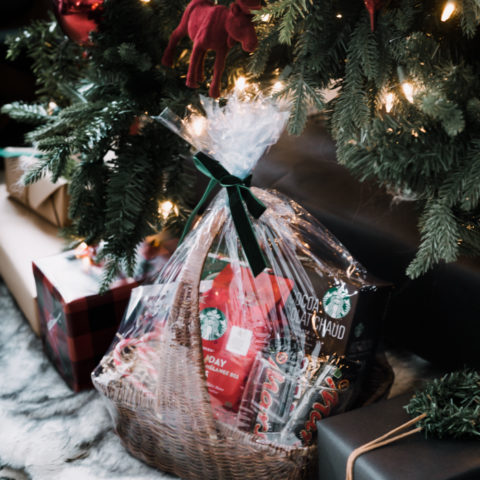 How to Shrink Wrap a Gift Basket
How to shrink wrap a gift basket for any holiday! Celebrate Christmas, birthdays, baby showers, wedding showers & more with this easy shrink wrap tutorial.
Materials
Shrink Wrap Bags
Basket
Items to Fill Basket
Wire Tie
Ribbon
Instructions
Fill your basket with any gift items you want.
Place the basket inside the shrink wrap bag.
Gather the cellophane at the top and tie with a twist tie.
Use the heat gun to shrink the cellophane wrap tight to the gift basket.
Cut off any excess plastic at the top of your gift basket and add a ribbon to the top.
Recommended Products
As an Amazon Associate and member of other affiliate programs, I earn from qualifying purchases.
If you're looking for some great gift basket ideas for men, I've got you covered with these Gift Crates for Guys!