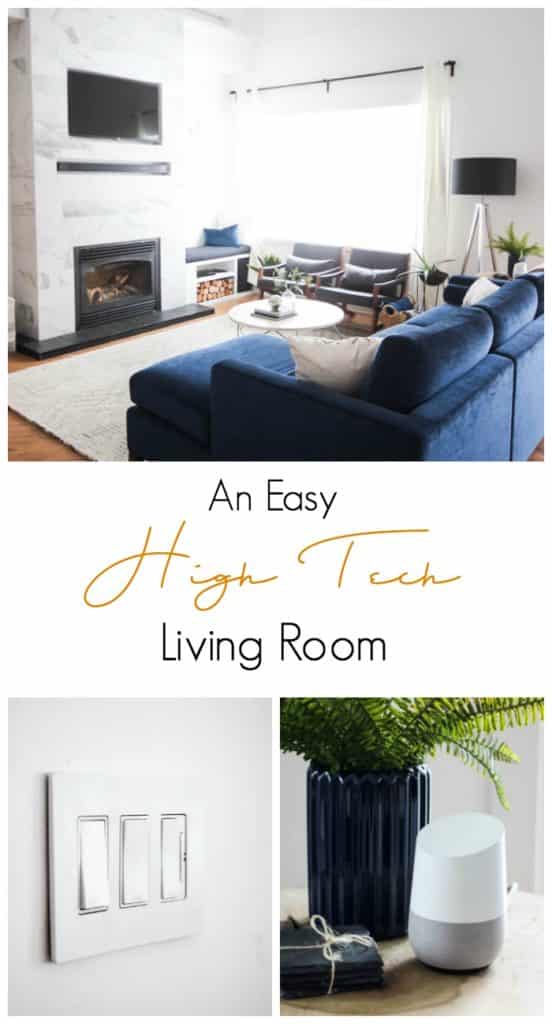 Remember when we made the big announcement? The one about moving into our new Barn House? Our home was originally built and owned by my Mother and Father-in-Law. My husband and I now often laugh at the irony of having a "high tech" living room in the house that they built, given that technology never really came easily to them, lol. I'm excited to share some of our high tech living room devices with you!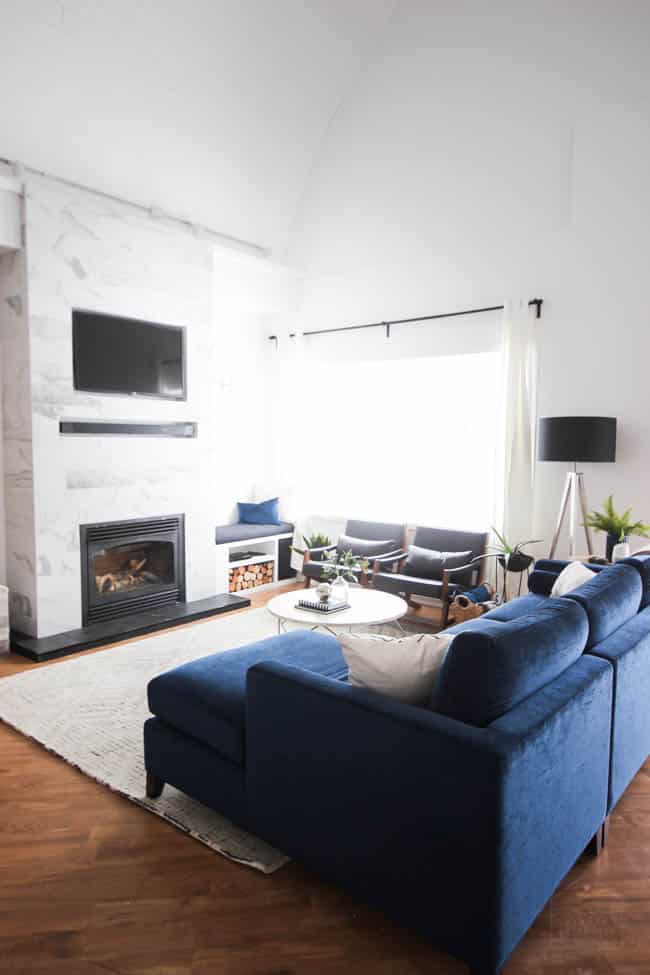 *This post was sponsored by Legrand. As always, opinions on products are 100% my own. This post may contain affiliate links. For more information please read my disclosure policy.*
When I saw "high tech", what I really mean is "high tech to us". We've never had anything fancier than a timer on our Christmas tree. But our new living room is making friends and family jealous!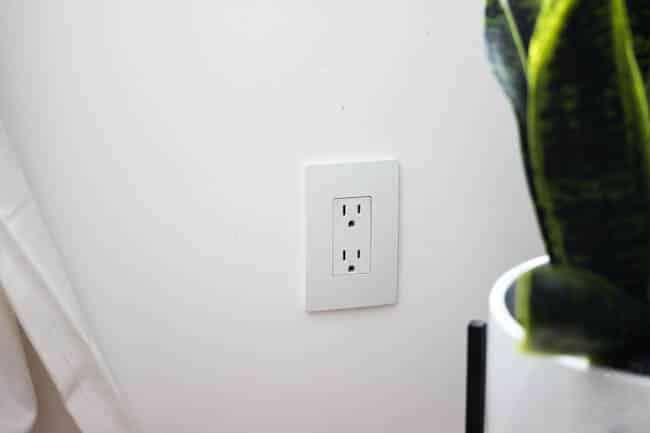 In our living room renovation reveal post, we shared some of our amazing new outlets and screwless wall plates. Go ahead, take a break and look at your plates… totally unique, right? I love how sleek and modern these guys look, over any outlet or switch.
All of our switches and outlets in the space got outfitted with these screwless plates from radiant by Legrand. We had fun selecting between outlets with just plugs, or usb charging ports, and even night lights for the bottom of the stairs. There are so many great options!
There were tons of great switches and dimmers to chose from too, but what we were most excited about was the voice activation features! If you are selecting switches for you home, we recommend consulting with an electrician so that you know for sure if you need two-way switches, three-way switches, or remote switches, since you need to have the right switch for everything to work.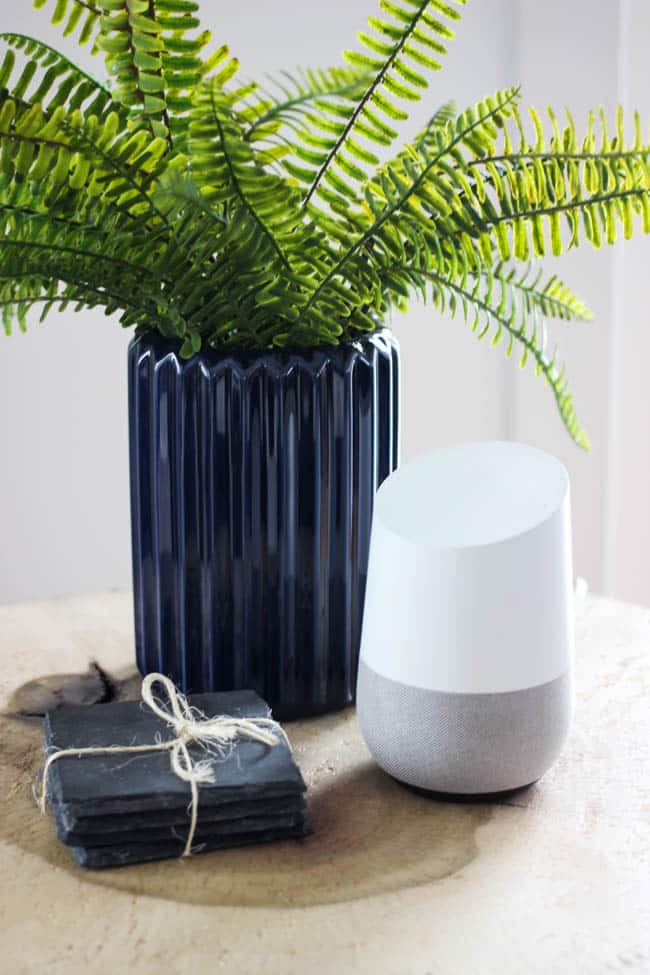 Our new Google Home allows us to control the lighting in our living room using voice commands. "Hey Google, turn on the fireplace lights". It's the most fun I've ever had in my life with light switches, lol.
I have a video to show you exactly how it works! Plus, I wanted to show off a couple of other devices that work with our Google Home.
Check Out Our High Tech Living Room: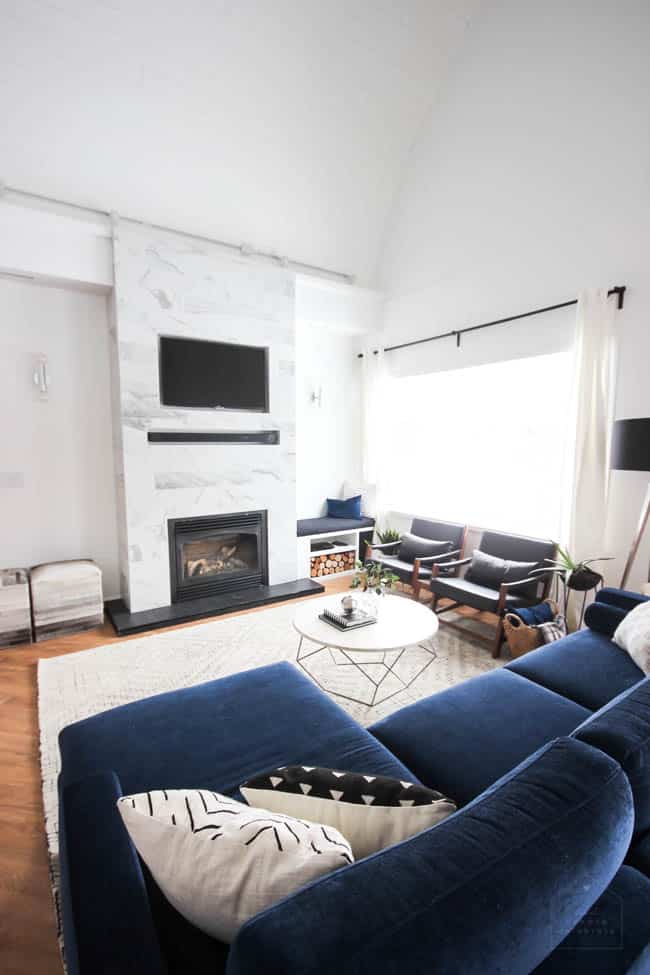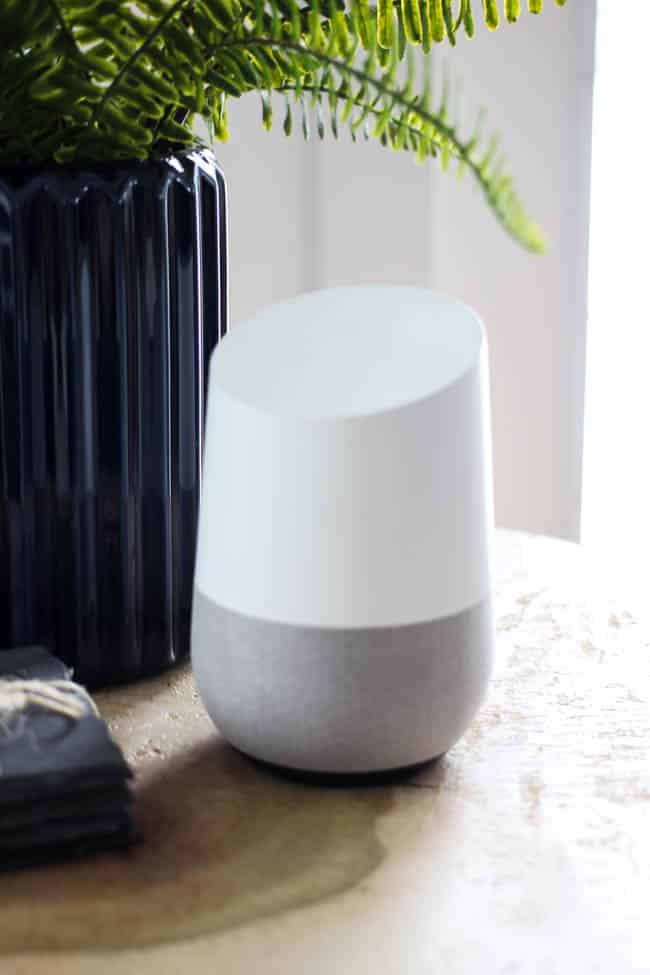 Make sure to take a look at the entire Living Room Renovation!