Make your own wood sculpture using dollar store supplies. Add a high-end decor piece to your home with this fun and easy dollar store DIY!
I like having wood sculptures to use when I'm styling shelves or tabletops. They are great conversation pieces and I love the look of the modern wood sculptures I have seen online. I am not crazy about the price, so whenever I can DIY one, I will.
I saw this sculpture from McGee and Co, and I knew I could make one for a lot less!
We all want to have high-end decor pieces in our homes, but the prices can be way more than we want to spend. I love taking dollar store supplies and making them into high-end-looking decor pieces. No one will be able to tell you made it yourself unless you tell them.
I picked up a couple of packs of square dowels at the dollar store and decided to use them to make my own wood sculpture. After playing around with them for a little bit, I decided what my sculpture would look like and I got to work putting it together.
*This post may contain affiliate links. When you buy a product through one of our links, we get a commission at no cost to you! Thank you for supporting our blog so that we can continue to bring you posts like these. For more information, please see our disclosure page.*
How to Make a DIY Wood Sculpture
Materials needed
Square dowels from the dollar store
Miter Saw
Step-by-step tutorial
Mark and cut 6 of the square wooden dowels to 4 1/2″ in length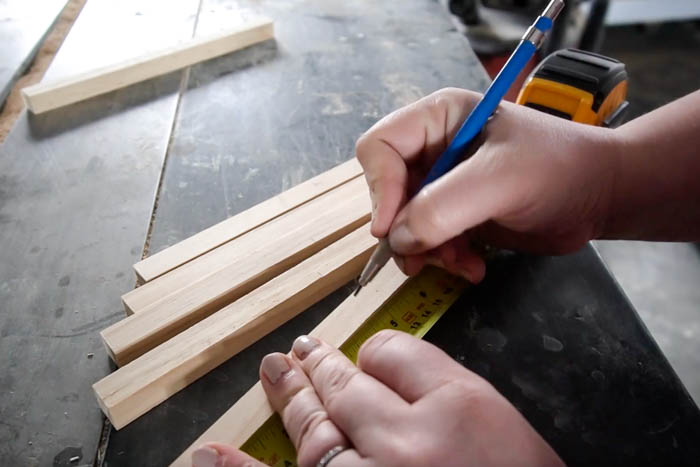 I used my mitre saw for all of the cuts, but any saw will work.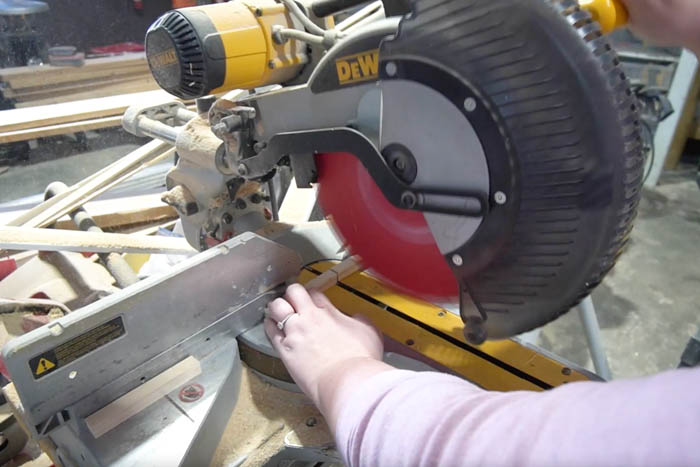 For the design to work, on all sides, there's going to be three overlapping dowels. Mark 3 of the dowels in the center to use as a guide when gluing them together.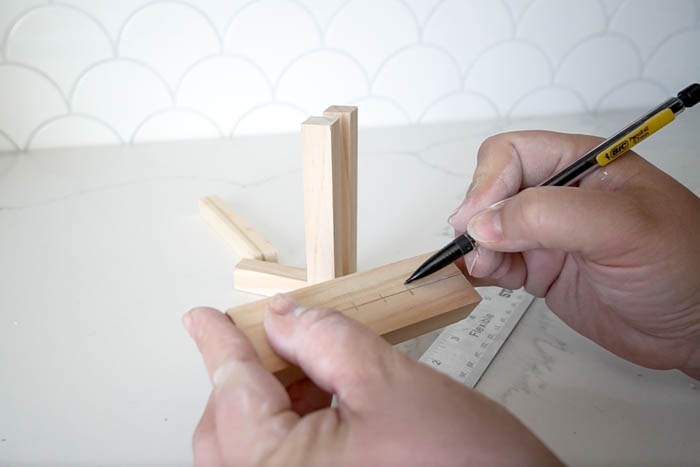 Getting the configuration of your wood sculpture is a little tricky, there are a lot of moving parts. Once you figure out the configuration for your sculpture, glue the dowels together. Remember, you marked 3 of the dowels earlier so you would know where to glue them together.
I highly recommend using mini clamps to hold your sculpture together (these are great stocking stuffers too – I use them all the time!). They will keep everything in place while you're adding dowels and while it is drying.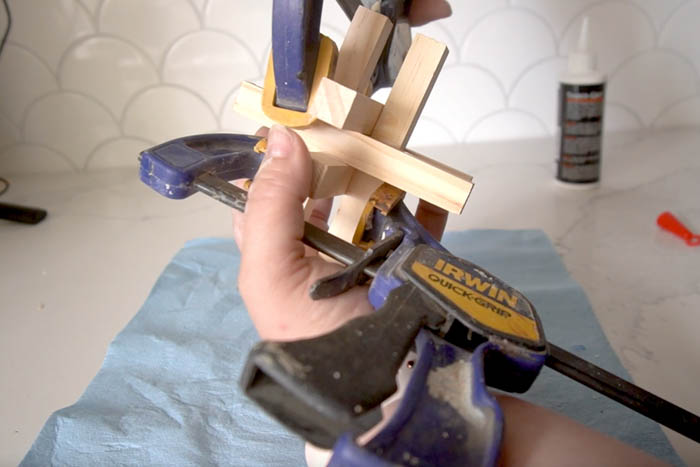 Be sure to wipe off excess glue. This will reduce the amount of sanding you may have to do later and allow the wood to take the stain better.
Stain in the color of your choice. I used a golden oak stain, but it turned out a little too orangy so I added a white pickling stain to tone it down and now it is perfect!
My Finished DIY Wood Sculpture
I'm genuinely so happy with how this turned out! I've used this little cross hatch sculpture to decorate countless vignettes, and it always looks sooo good!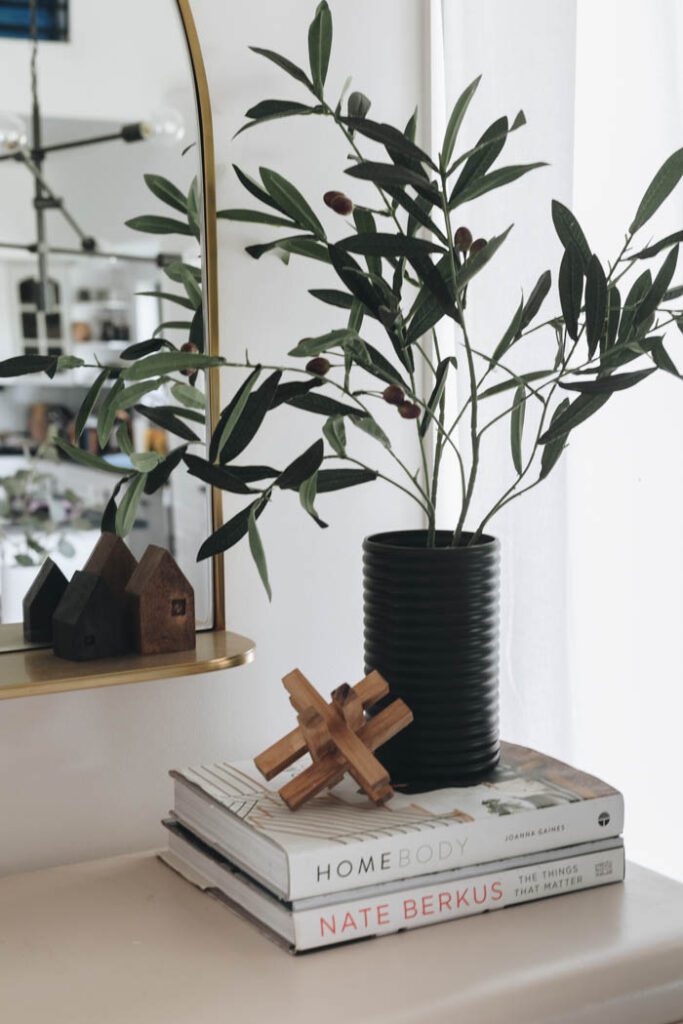 Video Tutorial for a Dollar Store Wood Sculpture (and 4 more dollar store DIYs!)
Whenever I share my dollar store DIYs on YouTube, I tend to share 4 or 5 projects at the same time. In June I shared 5 dollar store projects, including a decorative box, a pedestal, a dollar store vase, a pedestal bowl, and this dollar store wood sculpture.
Watch the video below for more dollar store DIY inspiration!
If you're looking for more affordable DIY home decor, check out these 10 Modern DIY Home Decor ideas that are both beautiful AND budget-friendly!