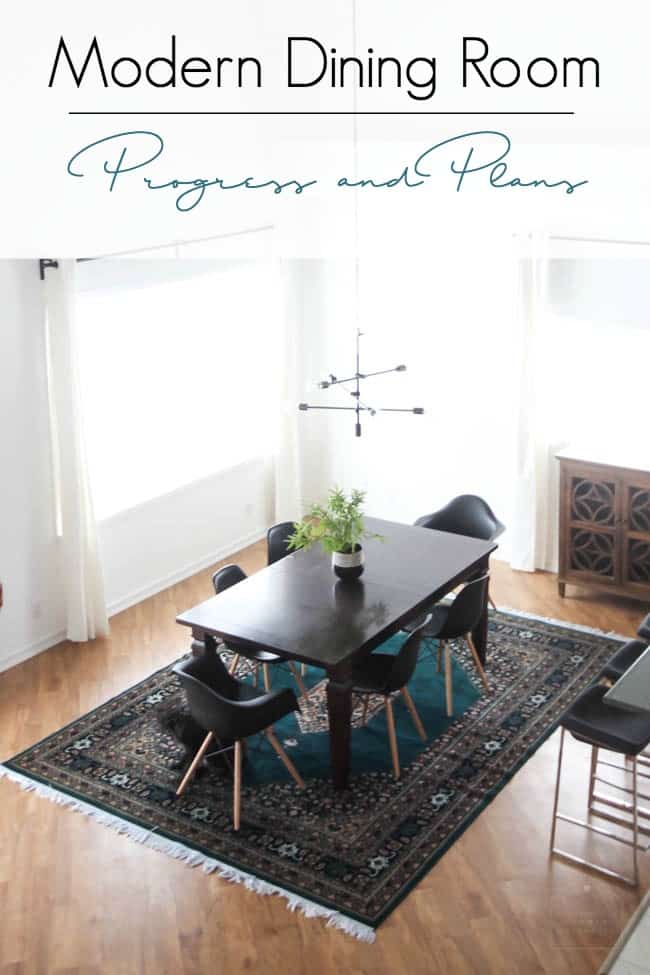 It's been a few months since we moved most of our furniture over to Green Acres (our new barn home in the country), and we've been in overdrive trying to get it all set up! There are still a few unpacked boxes and unorganized closets, but the new place is definitely already feeling like home. Completely redesigning a few spaces so that they reflect our taste and style has really helped us make this new house a home. Our dining room is far from done, but I wanted to share the progress we've made and some of our future plans.
This was the empty space from above before we moved in – living room on the left and dining room on the right. Before we did anything else, we painted the ENTIRE house white. Top to bottom. Then we completely transformed the living room and made a new modern space for our family.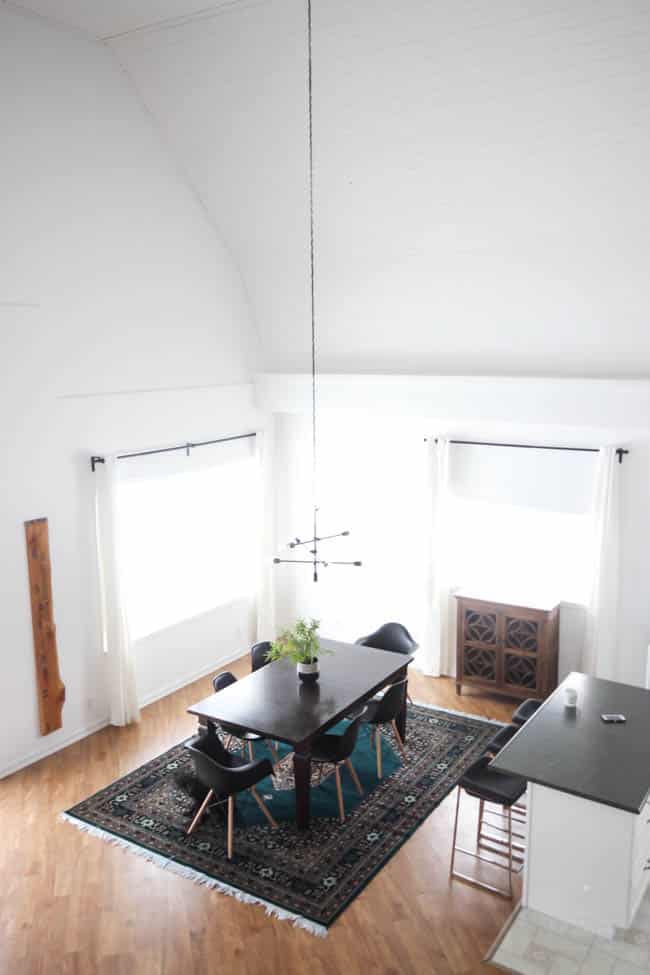 In the middle of that, we also got our dining room set-up.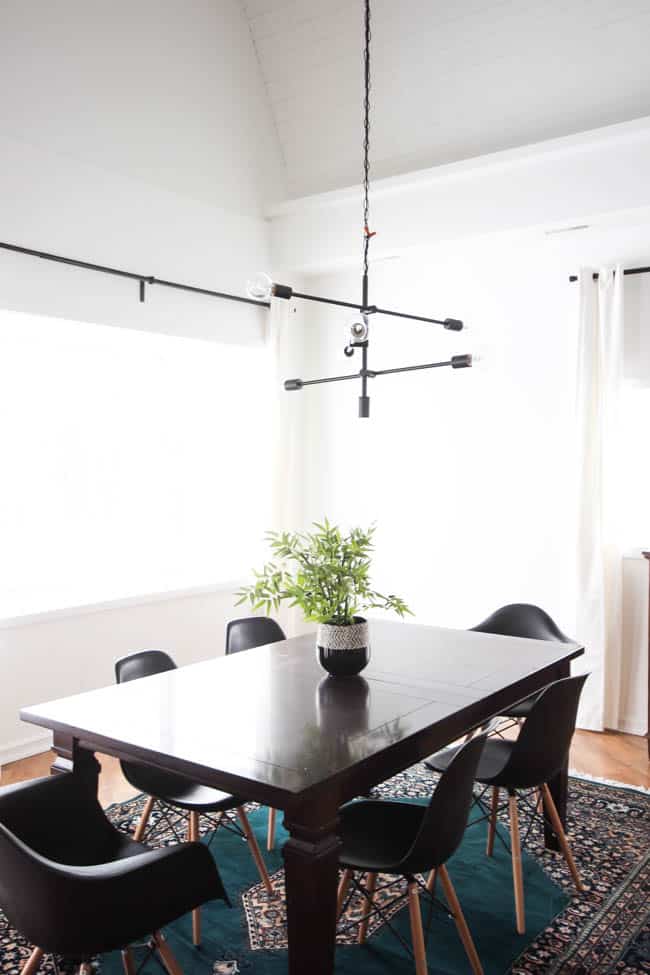 After we painted, we added a new light fixture (although it needs some fixing because the wires are still exposed…), we hung curtains, we brought in new chairs, and we hung our beautiful growth chart that my husband's cousin made us :)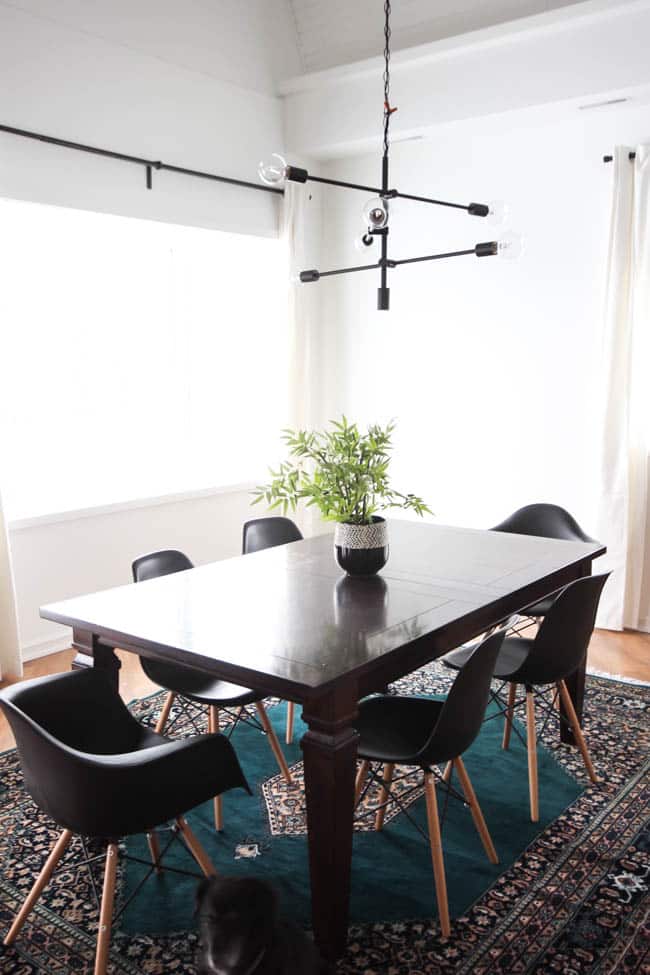 Even though I'm loving how this room looks right now, I still have some more plans for this space…
Future plans for the dining room:
Fix wiring in the light fixture (my husband's electrician friends are judging him…)
Some kind of buffet or shelving system on the empty wall
Paint a feature wall – perhaps using the green from this palette
New dining room table – our current one has slits in it that fill with crumbs and drive me crazy!
Turn the window ledge into a bench seat
Just ignore the dogs in all of the photos… I just couldn't get them to leave the dining room! They must love it as much as I do! lol.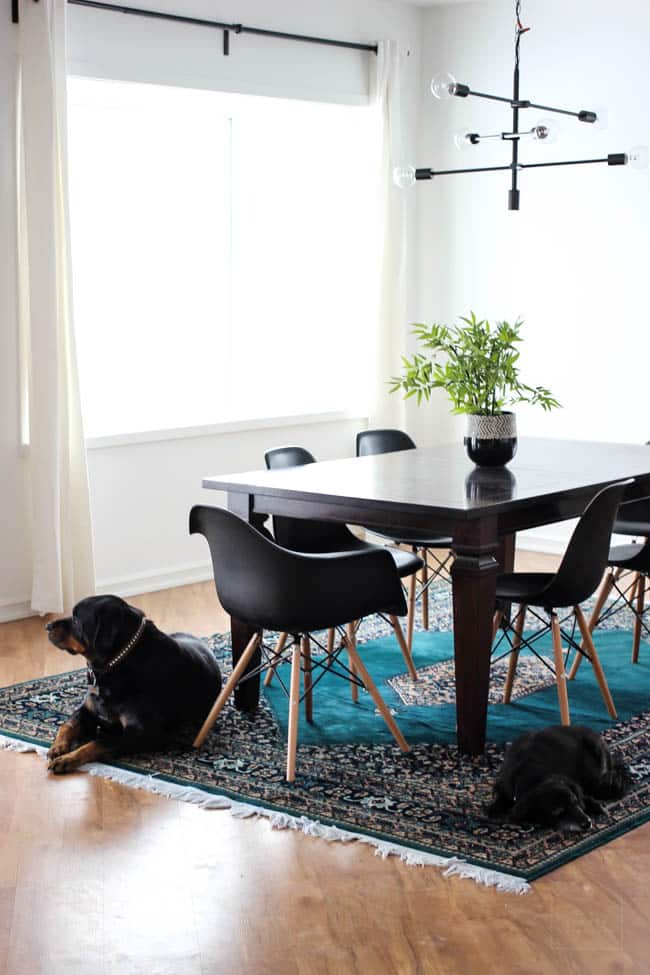 This dining room may not be done, but our Living Room is!