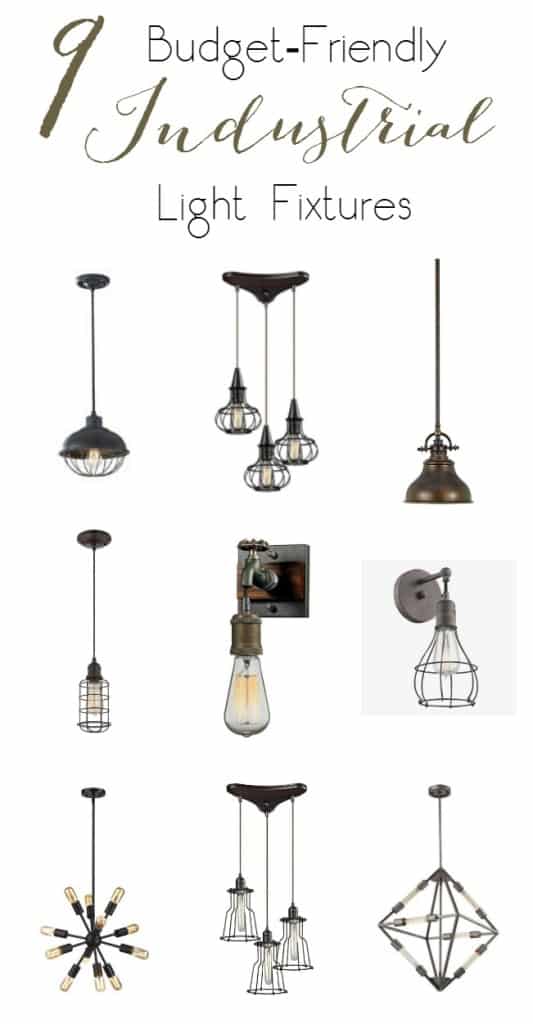 Industrial decor is definitely a favourite style of mine. I'm slowly transitioning most of the rooms in my home and giving a rustic/industrial feel to them. Including the Industrial Guest Bedroom that I started for the One Room Challenge two weeks ago! I started by sharing my Modern Industrial Bedroom design plans and shared our progress last week, along with 10 tips for starting a room renovation. Now I'm deciding on lighting for the room, and I'm sharing all of the amazing options with you!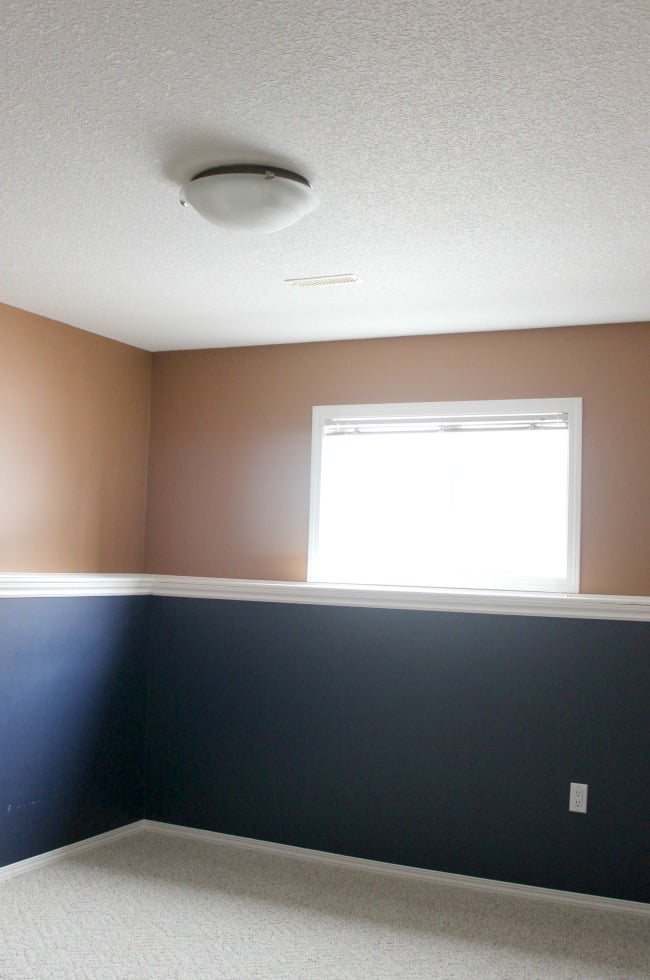 *This post was sponsored by 1STOPLighting. As always, opinions are 100% my own. For more information, please read my disclosure policy*
Here's where we started. I empty basement bedroom, with one small window above the pony wall, and one horribly outdated light fixture on the ceiling.
When I started this room reno, I knew two things for sure, 1) I wanted to DIY a light fixture, and 2) I wanted to get rid of that awful ceiling light.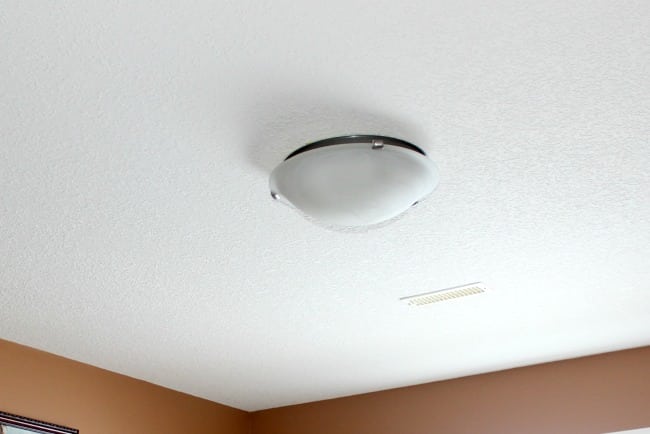 I need to add more lighting to the space in the form of bedside table lamps or sconces, so I decided that I would DIY these fixtures. I found the lamps (below) and I'm using the guts to create two brand NEW industrial lights. I'm so excited to share this project with you tomorrow! (stay tuned….)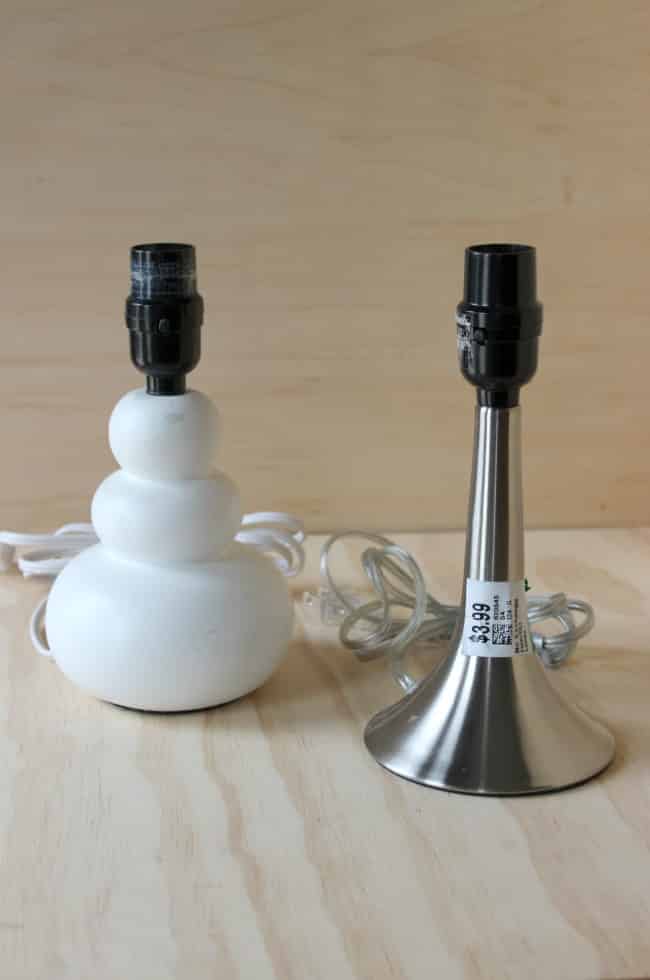 In the meantime, I decided to replace the ceiling light. When I started looking online, I ended up at 1STOPLighting (Canada Lighting Experts in Canada), and immediately found a ton of inspiring industrial light fixtures! There were SO many amazing fixtures, I didn't know which ones to chose! I love the steel look, the brass, and the caged lighting – I can't narrow it down! Choosing one for my space was definitely difficult. But I looked through them and highlighted 9 of my favourites for you.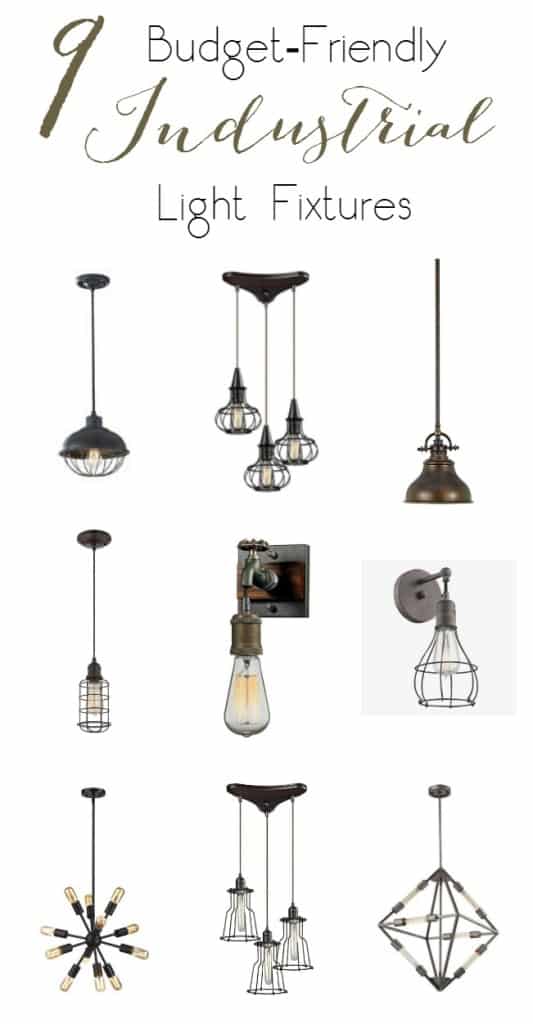 Sources:
Ceiling Pendants (top row, left to right):
Wall Sconces/Pendants (middle row, left to right):
One Light Mini Pendant (love the idea of these hanging down on both sides of the bed!)
Chandeliers (Bottom row, left to right):
Weathered Six Light Chandelier (this one is a bit more expensive, but I had to include it!)
So many beautiful options for our guest bedroom! Which one do you like best? What do you think we picked? I'll be revealing which fixture we picked in a couple of days!