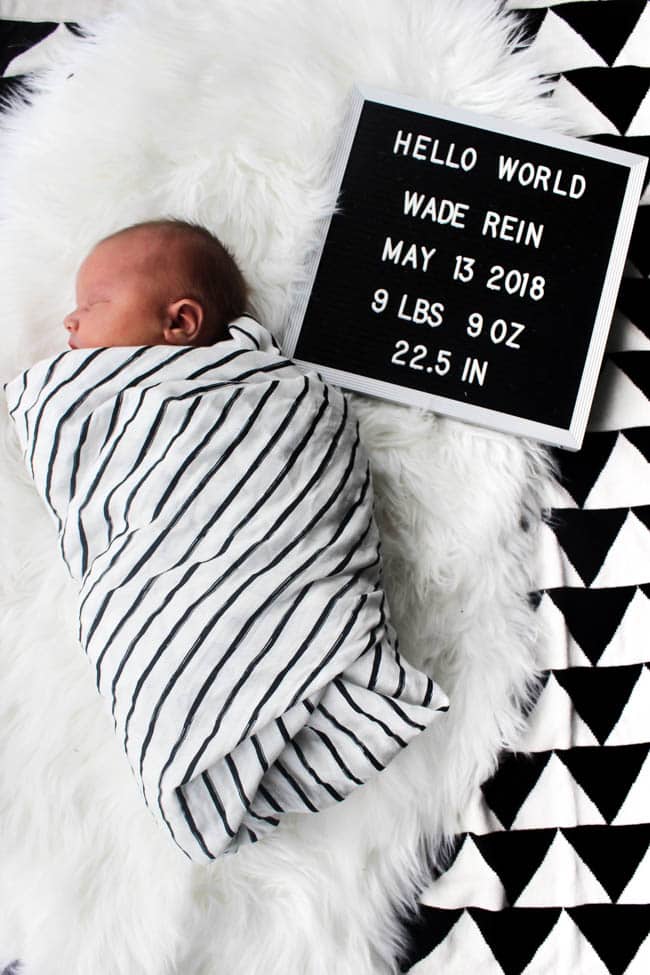 Did you hear the news? We welcomed a baby boy into our family last week! Wade Rein made his entrance on Mother's Day and I couldn't have asked for a better gift!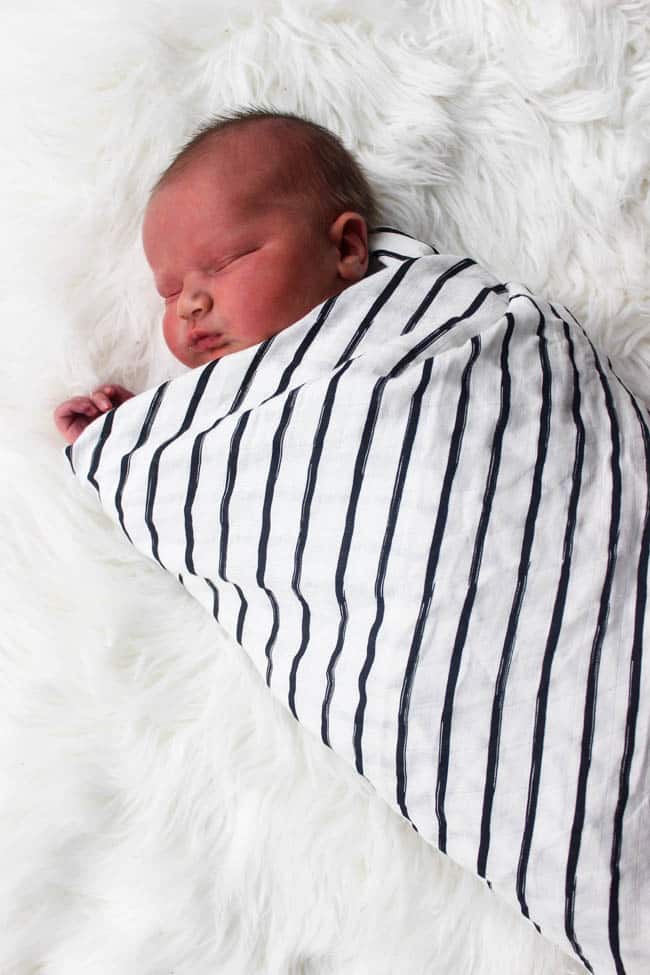 We are completely smitten. I've sent the last week soaking up baby snuggles and dealing with sleepless nights (ps – I forgot how hard these first few days are!). Our daughters are completely in love with their baby brother, and a week later we still can't wipe the smile off Daddy's face.
Thank you so much for supporting us and Love Create Celebrate as we've prepared for our new baby!
I may be busy for the next few weeks trading off between cuddling and sleeping, but there is a lot of great content coming to the blog in the coming months, including all of the DIYs from our recent Living Room, Hallway, and Entry renovations!
In the meantime, here's a few pictures of our big, sleepy guy!