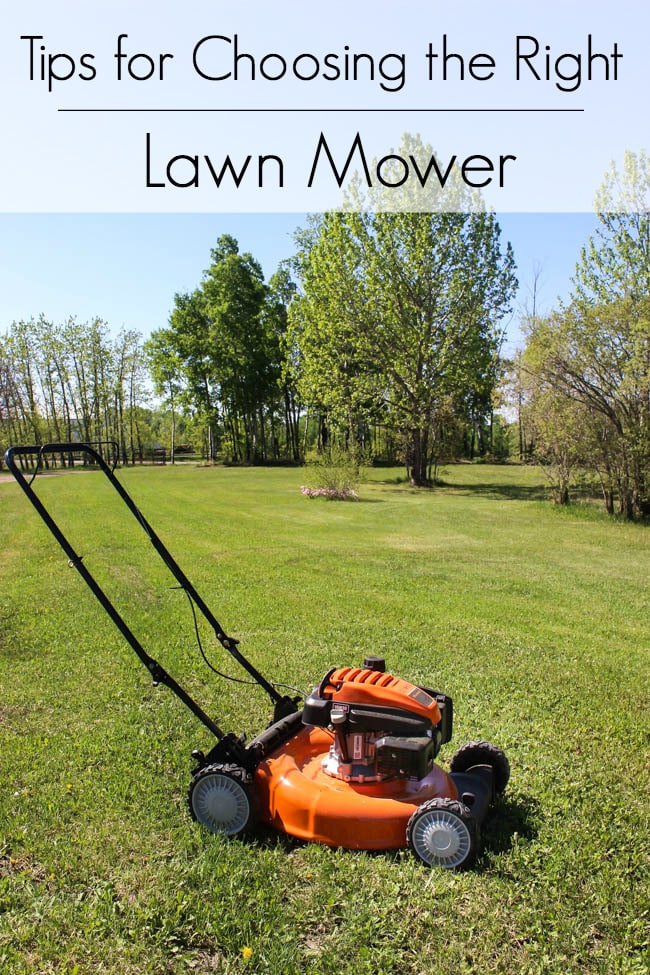 You won't believe what's about to happen! You all saw that we welcomed a baby boy into our family last week, right? Well… mom is happy, and busy, and tired! Oh so tired… so when my husband offered to write a guest post on my blog, I jumped at the chance! (after the shock wore off of course… lol). This month we've been tackling some of our first Spring projects since we moved to our 5 acre country property, and my husband is spilling all of his secrets on Picking the Perfect Push Mower for your yard!
*This post was sponsored by The Home Depot. As always, opinions are 100% my own. For more information, please see my disclosure page.*
Hi everyone, Russel here. While Lindi is busy taking care of our new little one, I decided to write a guest post about choosing a new mower. Most of you know that last year we moved from town to the country (which you may know as Green Acres). Bigger properties come with the need for new tools – even if Lindi says I have enough already. When you think of large properties you assume that people would need a large riding mower (which we did!), but there's also a lot of small areas that you need a smaller mower to tackle. Since we moved I've had my eye out for a new push mower. I wasn't sure exactly what we were going to get, but here's a few of the questions that I needed to ask before buying.
Questions to consider when choosing a push mower or riding mower:
1. Size of area to be mowed – do you need a push mower or self propelled mower for a small area? Or ride on mower for a large property?
2. Are there obstacles that you need to work around? You need to consider whether you're mower will fit around all of the bushes, gardens, trees, etc., on your property.
3. Are there any special features you need for your property? Do you need your mower to be able to mulch or do you want to bag your grass? Do you want the mower to have power and be self propelled so you don't have to push as much? Do you need a rear bag to catch the grass as you mow? Is there a certain engine manufacturer/brand or engine size that you want? What deck size do you want (which determines how wide your cut is in one pass)?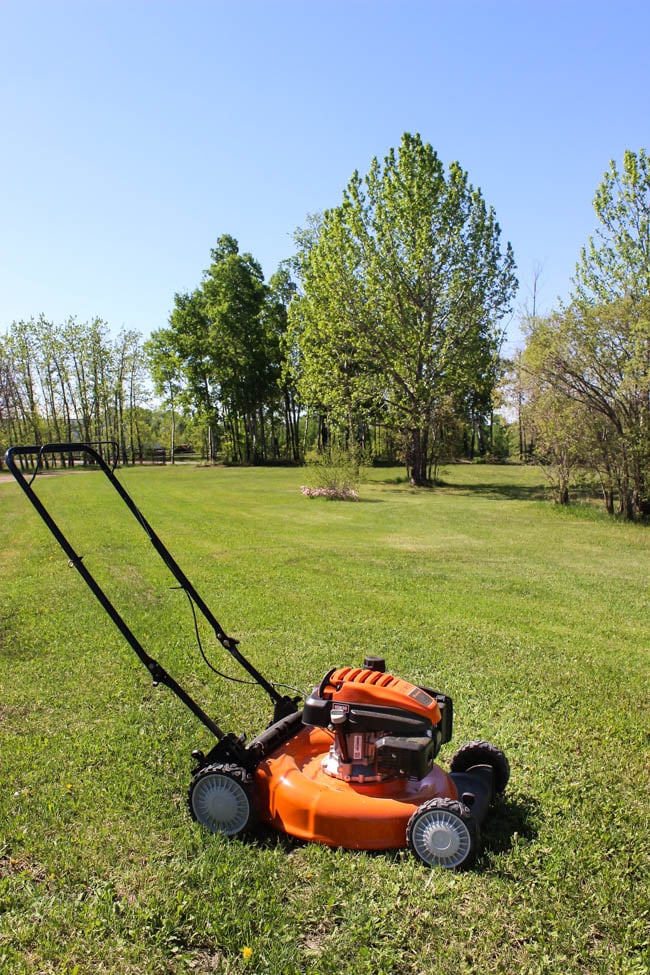 I checked out Home Depot online to do some research. I narrowed down my choices to a Columbia 21 inch Gas Push Mower. We already had a ride on mower that can get the big open spaces and around the gardens, but it can't get into the small areas. The lawn we needed the mower for has some densely treed area, bumpy landscapes, and numerous obstacles to mow around. My personal preference is a basic mower (not self propelled) in this circumstance because they are easier to turn and maneuver around all the obstacles. I find self propelled and riding mowers better for areas with minimal obstacles.
After picking up the mower from Home Depot I took it out of the box and set it up. Setup was easy. Once out of the box all I had to do was set and secure the handle, add oil and add gas. One pull of the cord and it started right up!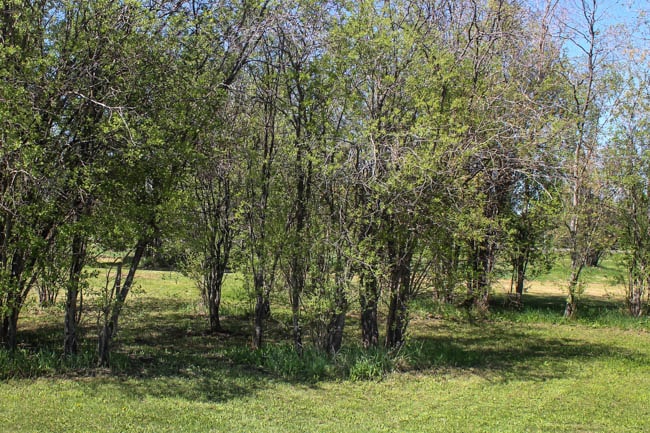 Above is an example of some of the treed area on our lawn that the riding mower can't access. Since the mower was unpacked I obviously had to try it out immediately around some of the treed areas I had been ignoring with our ride on mower.
The Columbia 21 inch Gas Push Mower worked perfectly! Even getting into some pretty narrow spaces.
You can see how much nicer the lawn looks with that tall grass removed (below). I can finally invite my friends over without feeling ashamed of my lawn, lol.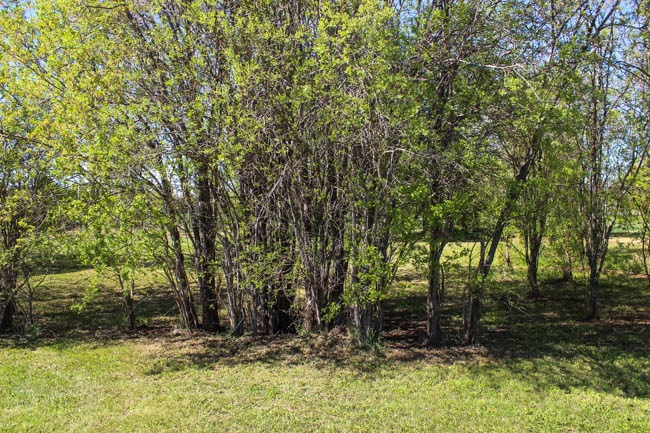 Let me know if you have any questions about choosing a mower! Hope you enjoyed the post!
If you want to learn more about our new country property, you can read all about Green Acres here.
If you enjoy reading home renovation tips, check out this post on Replacing Your Front Door!