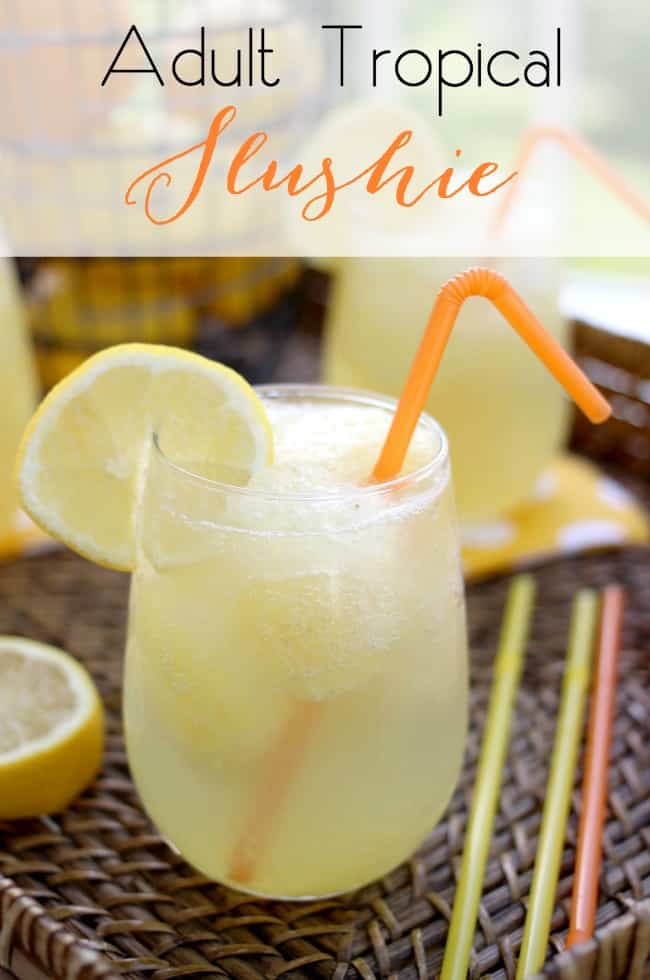 Today I've veered from my DIYs to share a delicious summer drink with you! One of my bloggy friends is celebrating her birthday this week and asked us to gather up some adult birthday party ideas for her. I know immediately that I wanted to share this Slush recipe. My mother-in-law made this for me, and now I make a batch (or two or three… ) every summer. It is the perfect refreshing summer drink and the perfect addition to an adult birthday bash.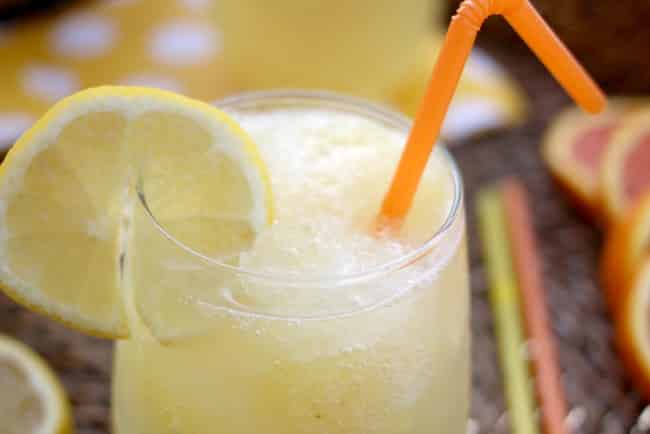 I refer to this as our adult summer slushie at home – the "adult" implies alcoholic, lol. We always have to have something on hand for the little girls to drink, because otherwise they will want a sip too. Or we wait until the girls are in bed so the adults can enjoy a cool cocktail! I LOVE love the tropical flavours of this drink. Once you take a sip, you will want to make it all the time! But be warned… the alcohol doesn't taste that strong! It's a little too easy to have a few glasses in a row!
The recipe is available for you to print below.
Oranges and lemons on the side are optional :)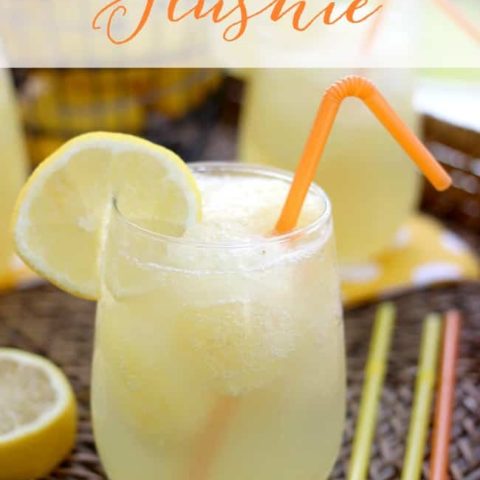 How to Make a Tropical Slushie for Adults
A refreshing tropical drink for those warm summer nights!
Ingredients
2 cups sugar
4 cups water
1 small real lemon juice bottle (440ml)
1 can of pineapple juice (48 oz)
1 banana (mashed)
3/4 bottle of gin or vodka (700ml)
7Up or Ginger Ale
Instructions
Mix sugar and water in a pot. Bring to a boil for 15 minutes, and then let cool for 20 minutes.
Put the cooled mixture in a large container that you can put in the freezer - I use an old ice cream pail.
Mix in lemon juice, pineapple juice, banana, and 3/4 of bottle of alcohol (vodka or gin). Mix it all together and store in the freezer
When mixture is frozen, it is ready to serve. Fill your glass 3/4 full of 7Up (or Ginger Ale) and put 2-3 scoops of frozen mixture on top.
Store in freezer or in between servings.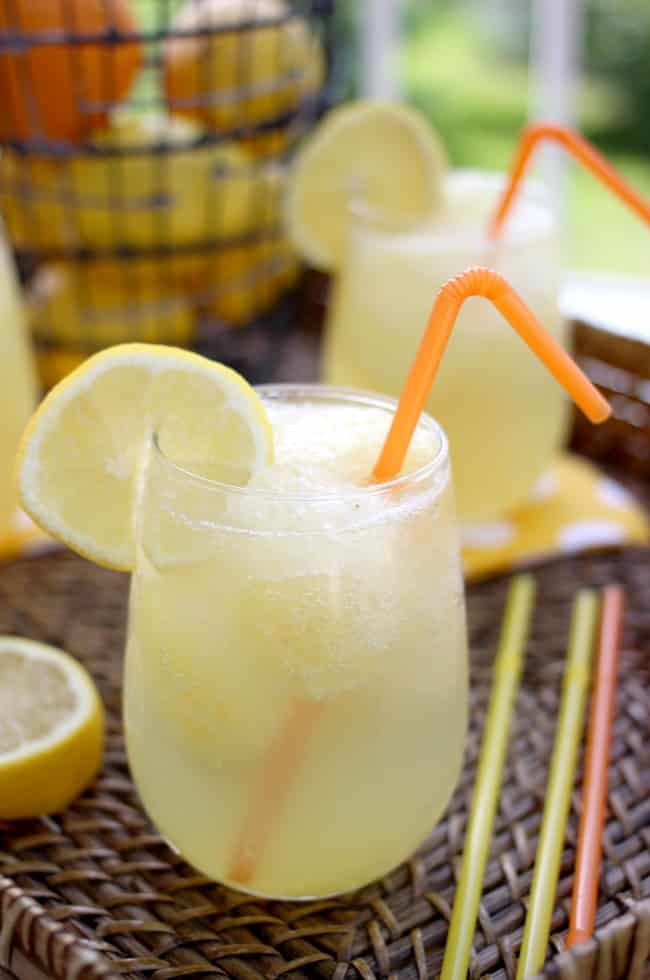 Now check out these other amazing adult party ideas!
(click the links below!)
House full of Handmade – Salsa and Margarita's Invitation
Little Bits of Home – Celebrate Birthday Banner
Simple Nature Decor Blog – Eco Friendly Birdseed Party Favors
Love Create Celebrate – Adult Tropical Slushie
2 Bees in a Pod – Scented Bee Soap Favors
Pocketful of Posies – Paper Floral Garland
Iris Nacole – Doughnut Hack, From Plain Jane to Party Ready