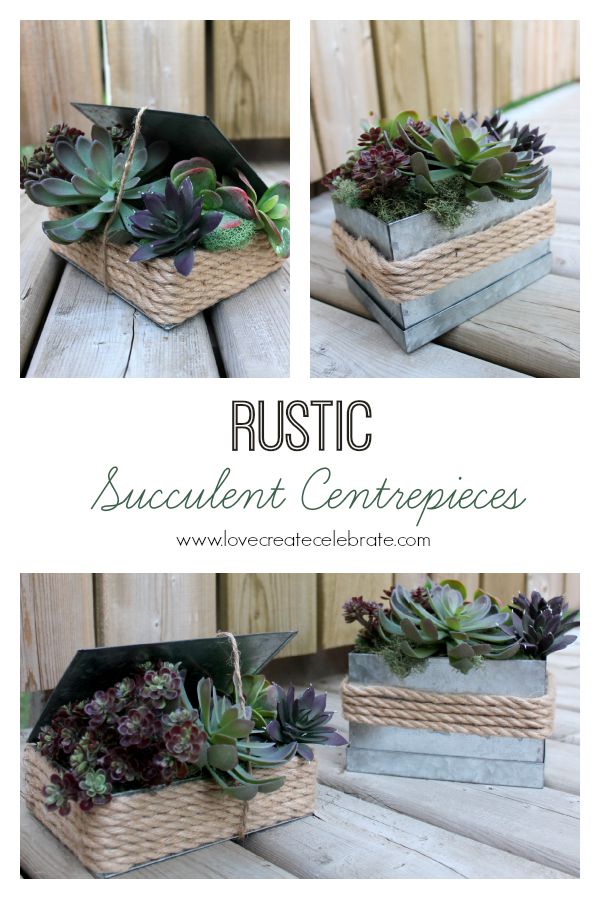 Does it feel like Spring where you are living? I have to admit that we still have snow on the ground :( But that doesn't stop me from sharing a great Spring project to get you in the mood for sunshine!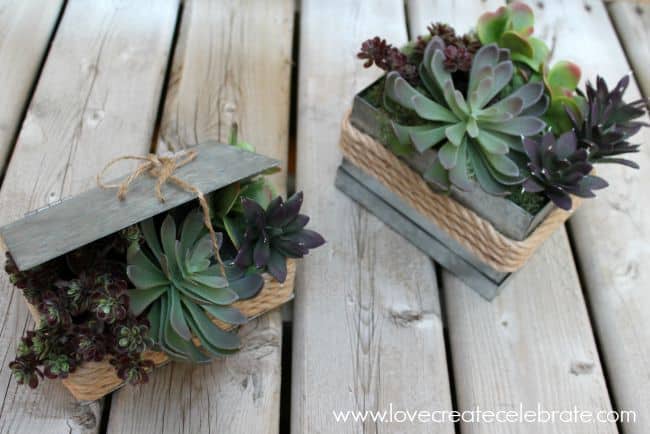 *This post may contain affiliate links. Thank you for supporting Love Create Celebrate! For more information, please read my disclosure policy.*
With just a few simple materials, you can make a big impact with your Spring table setting or Spring mantle.
Materials:
Galvanized tin box
Styrofoam (Floracraft square)
Faux succulents
Faux moss
Rope
Epoxy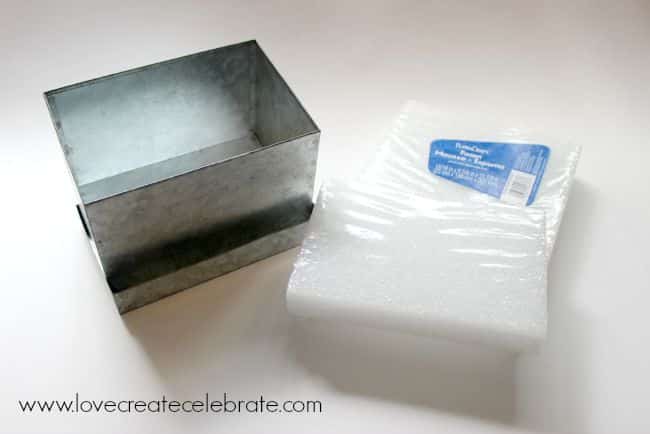 These faux galvanized tins can be found anywhere these days – they are so popular! Start this project by cutting your styrofoam so that it fits perfectly inside your tin. Mine already fit, so I didn't cut it down at all :)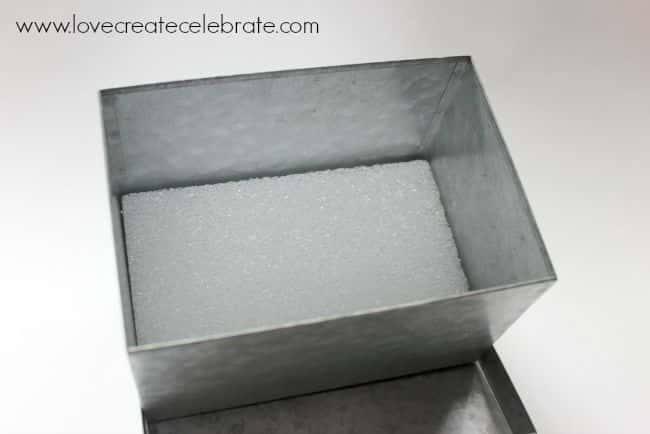 The next step is to decide which succulents you want to use. I arranged and rearranged mine several times until I had a look that I liked. Then you want to press those succulents down into the styrofoam so that they are stuck in place. You can bend the stems, or cut them with side cutters if that is easier. Once you have them in place, you can fill in the gaps with your faux moss.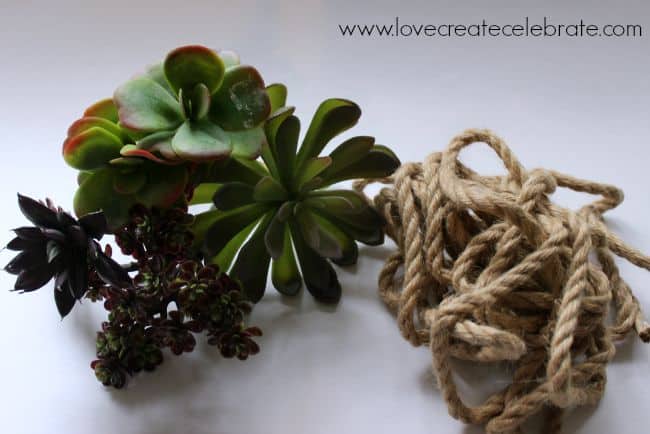 I loved the idea of adding rope to this piece. I think it added to the rustic flare of the centrepiece. To do this, I mixed up some epoxy, wiped it onto the tin, and wrapped the rope around tightly. I did this very quickly so that the glue wouldn't have time to dry, and then I held the rope in place for a few minutes to make sure it wouldn't budge until the glue was set. I used epoxy because it's strong, dries quickly, goes on clear, and doesn't leave any lumps or strings behind (like those pesky glue guns!).
[Note: you could also do this step before making your arrangement]
I love these little pops of Spring that are brightening up my kitchen! I hope you enjoy making this quick and easy project!
If you love succulents as much as I do, you may love these felted faux succulents too!