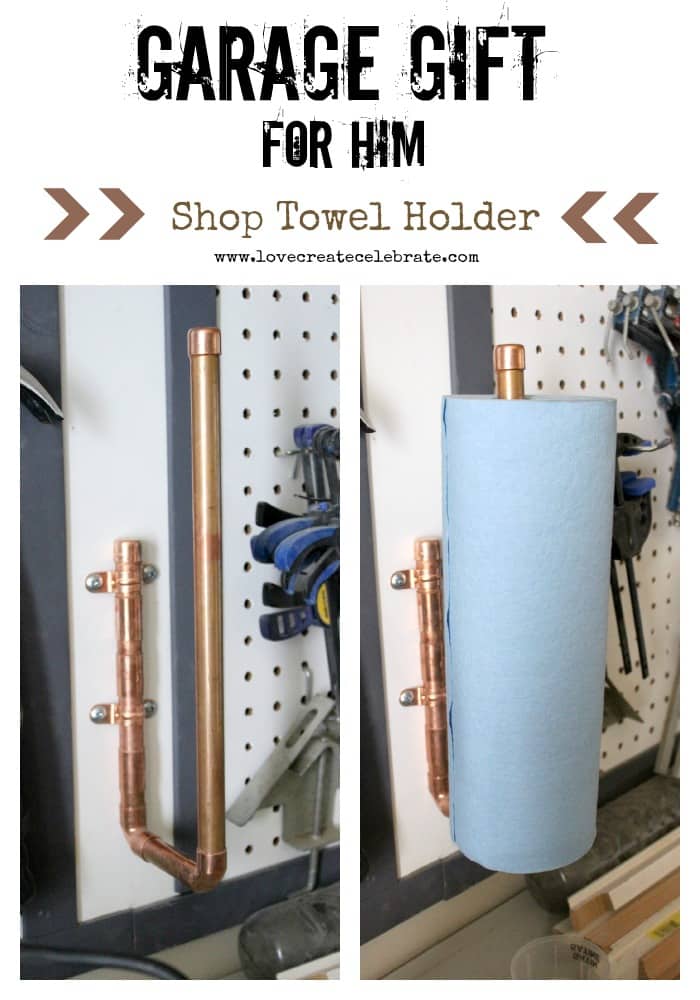 Looking for a quick and easy project for him?! I'm always at a loss when it comes to thinking up gift ideas for my husband. And since I'm a self-proclaimed "DIY-er", you know I spend every holiday racking my brain for ideas! Well, with Father's Day looming around the bend, I have a quick and easy idea for you this year. For the man that spends all his time in the garage, why not make him his own industrial Shop Towel Holder!
This project was inspired by the leftover pieces of copper I had lying around after building my Copper Wine Rack. All I did was fit some of the old pieces together, making sure that the frame was tall enough to hold the paper towel, and wide enough so that it would sit far enough away from the wall :)
Materials:
Copper pipe
Two copper elbows
Two copper clamps
Four screws
Epoxy
You can see in the above diagram that I simply pieced together my leftover copper pipe pieces, but you could easily just cut 3 pieces of pipe – one for each side, and one for the bottom.
Dry fit all the pieces with the elbows in place to make sure it all fits well. Then use the epoxy to glue everything together. After it all sets, use the clamps to attach the towel holder to the wall.
For more information on how to glue or cut the copper, see this post :)
Voilà!
Another project to personalize his manly space :) It's super quick and easy to make, and you KNOW he will appreciate this industrial project for this garage!
If your husband is anything like mine, he is constantly misplacing his things in the garage… now at least one tool has a permanent home!
For more inspiration, stop by and check out this Copper Wine Rack :)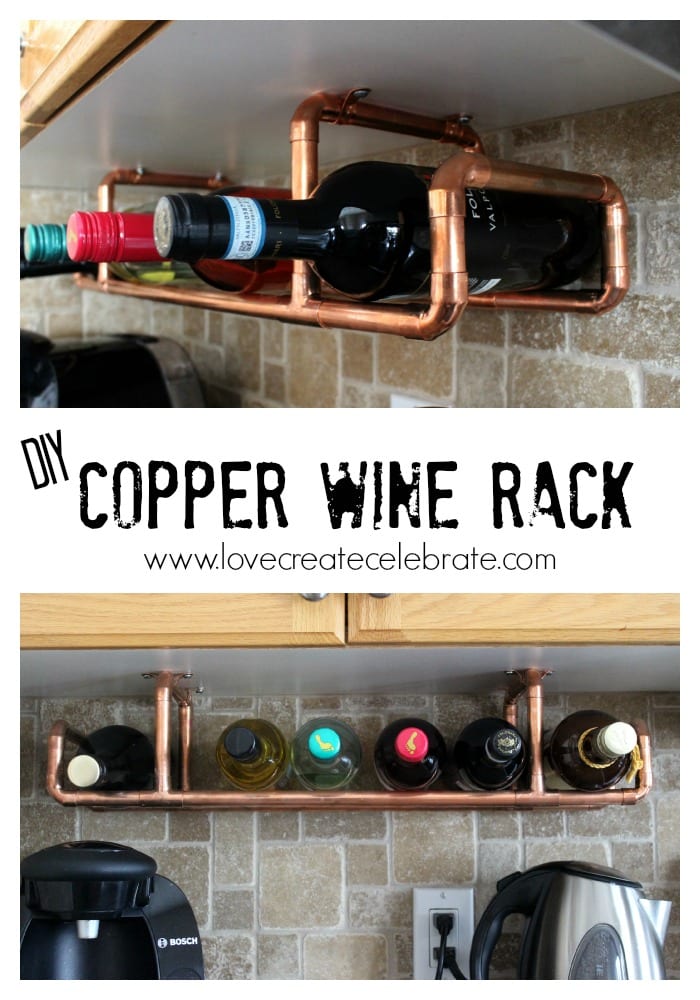 {xoxo}