Welcome to another addition of the Monthly Ingredient Challenge! If this is your first time, each month we chose ONE ingredient, and each blogger incorporates that ingredient into a new recipe! This month's ingredient was LEMONS! Which was perfect since the sun is shining, and the warm summer breeze is in the air. I hope you like the Lemon Poppy Seed Bran Muffins that I'm sharing today :)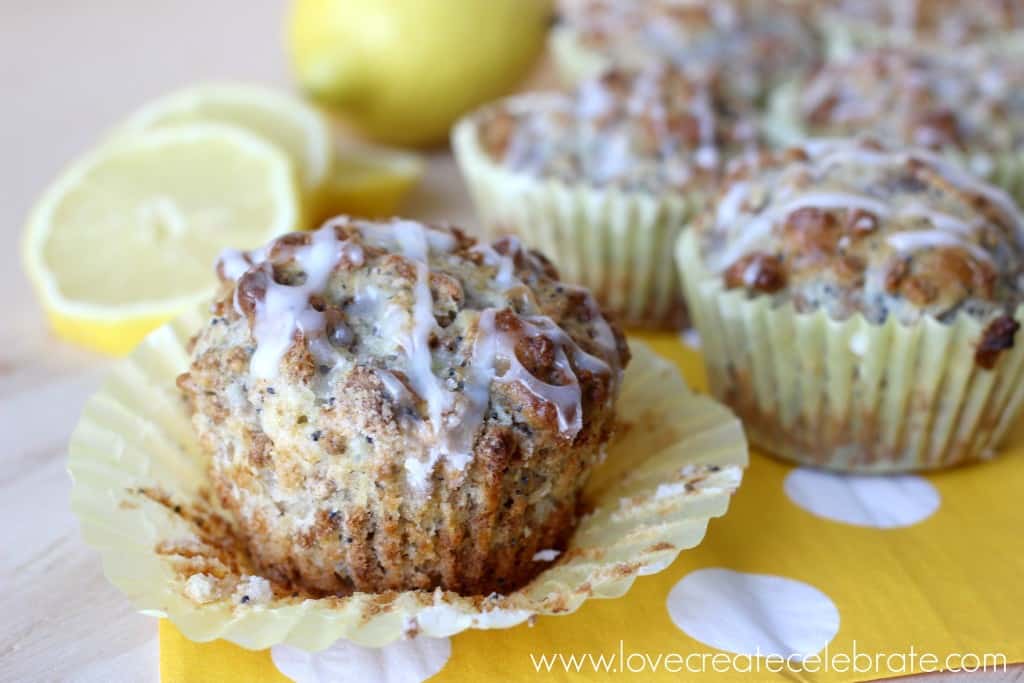 Lemon is SUCH an amazingly versatile ingredient. You can mix lemon into almost any type of recipe and come out with something amazing!
Lately, I've really wanted to kick up my fiber intake – I'm being extra cautious with my diet now that I'm pregnant. One of my plans was to experiment with a bran muffin, but when I saw that lemons were the ingredients for this month, I thought, why not put both together?! Thus, my lemon poppy seed bran muffins were born :)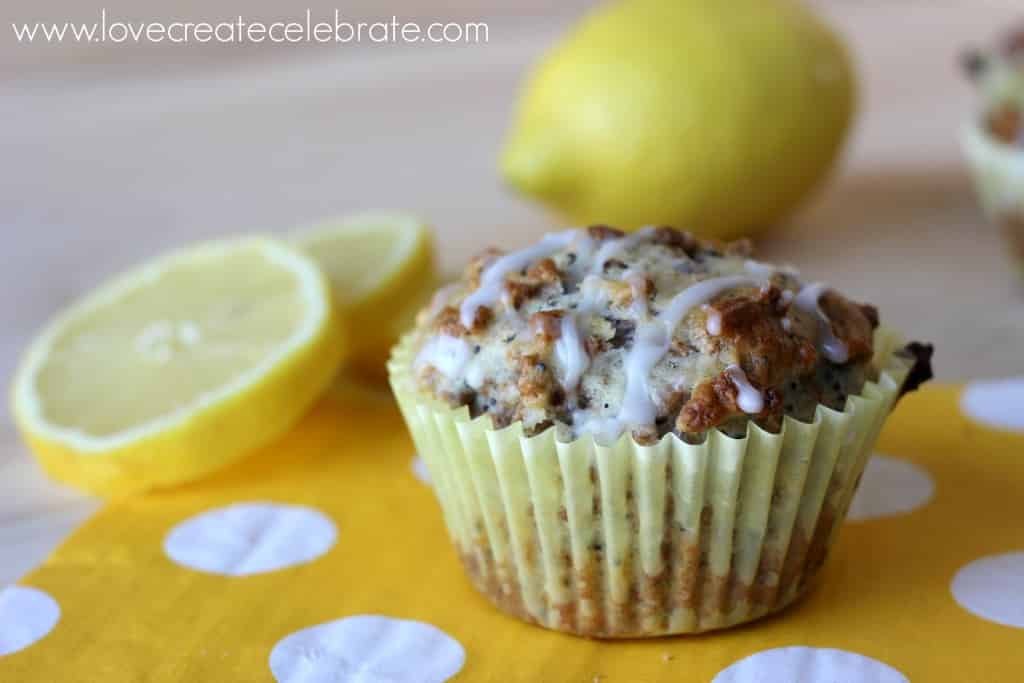 The recipe is fairly basic. You can choose to ignore the lemon glaze if you prefer not to have it :) Please ask if there are any questions at all!
If you are interested, you can print the recipe below:
Lemon Poppy Seed Bran Muffins
A healthy twist on a classic Lemon Poppy Seed Muffin! Adding a little bran heartiness to these traditional sweet & tangy treats :)
Ingredients
2 cups All-Bran
1 1/4 cups milk
1 egg
3 tbsp vegetable oil
1 tbsp lemon juice
1 1/4 cups all purpose flour
2/3 cups sugar
3 tsp baking powder
1/2 tsp salt
1 tbsp poppy seeds
2 tsp grated lemon zest
3/4 cup icing sugar
1 tbsp milk
4 tsp lemon juice
Instructions
Preheat oven to 400F.
In a large bowl, combine bran and milk. Let them sit for at least 5 minutes, or until completely softened. Stir in egg, oil, and 1tbsp lemon juice.
Combine the flour, baking powder, and salt. Stir into bran mixture just until moistened.
Fold in poppy seeds and lemon zest.
Fill greased or paper-lined muffin cups so that they are 3/4 full. Bake at 400F for 20-22 minutes or until toothpick comes out with moist crumbs. Cool for 5 minutes. Move to wire rack.
Combine icing sugar, milk, and lemon juice for glaze. Drizzle over muffins while still warm.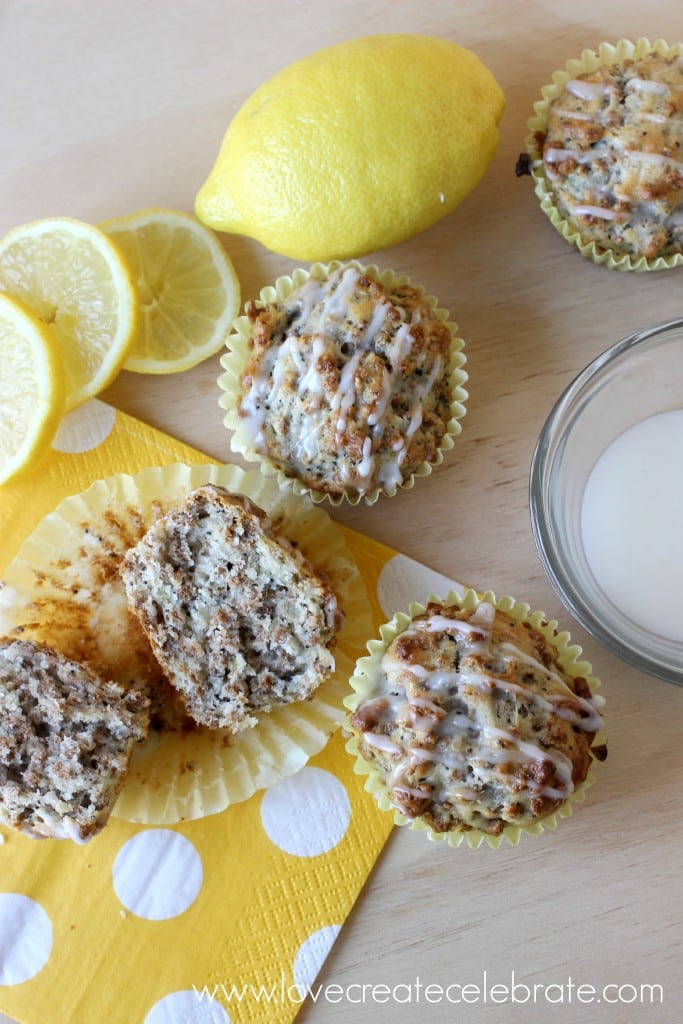 I hope you enjoy these delicious muffins!