Make your own modern DIY advent calendar from Dollar Store supplies. This easy DIY project will last for years to come!
Dollar Store DIY projects and Christmas are two of my favorite things. I love making expensive looking decor for just a little bit of money and Christmas decor is no exeception. Advent calendars are a fun and thoughtful way to countdown the days until Christmas. I knew I could make my own and when I found these little travel jars at the Dollar Tree, I knew immediately how I would use them. They came in a set of three and I got 24 of these guys (8 packs of 3), so I could make my own modern DIY advent calendar.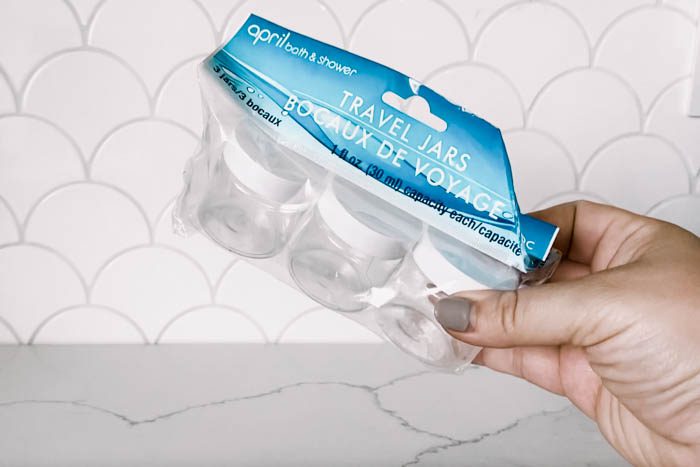 *This post may contain affiliate links. When you buy a product through one of our links, we get a commission at no cost to you! Thank you for supporting our blog so that we can continue to bring you posts like these. For more information, please see our disclosure page.*
How to Make a DIY Advent Calendar
Supplies Needed
Scrap MDF
Travel jars from the Dollar Tree (exactly like THIS!)
Let's make an advent calendar!
Step-by-step Tutorial
I started with a scrap piece of MDF. It took a little while to figure out what height and width I needed. I ended up making it 10.5 inches wide and 15 inches tall. I wanted to make this DIY advent calendar into a house shape, so I found the middle, drew a line straight up, and then used my square to draw the roof line of the house.
Next I added a little chimnbey, using a scrap piece of wood as a template. You don't have to do this step – it is harder to cut that one piece out, so you can skip that one if it doesn't work for your house. Once I had all of the measurements drawn out, I did put my little containers back on to make sure that they would fit nicely once I had everything cut.
Then I used the table saw to cut the house shape out of the MDF. If you're cutting out the chimney, I recommend using a jig saw instead, which is a much better tool for the job as it allows you to do more intricate cuts.
I couldn't find our jig saw so I used the table saw, but it left some gaps on the back side that I had to fill with putty before I painted the whole house.
The next thing I did was draw out a grid to know exactly where to place all of my little containers. I left about an inch at the bottom and then put each plastic container an inch and a half apart. If you aren't as precise as I am, you could eyeball this. I wanted to be really exact and have everythng look perfectly in line.
Once I had the grid drawn, I used each of the spots where the lines intersect to pre-drill holes for the containers. Then, I used a small drill bit to drill holes in the bottom of the plastic containers, so that they would be ready to attach to the board.
You could also use a strong craft glue to attach the containers, but I wasn't sure how long would last. Since I put all the effort in, I really wanted this DIY advent calendar to last for years.
I spray painted the whole thing with a couple of coats of black spray paint so that the white containers would really pop against it. Once it was dry, I reassembled it all, Making sure to drill the plastic pieces tightly onto the board so that we'd be able to screw and unscrew the lids.
Finally I used Dollar Store stickers to add the dates onto all of the individual circles. To be honest, these stickers did not stay on very well. I actually had to glue some of them down and I'll probably replace all of them next year. They didn't stick on perfectly, but they worked for the time being! I would probably use these number stickers instead next time.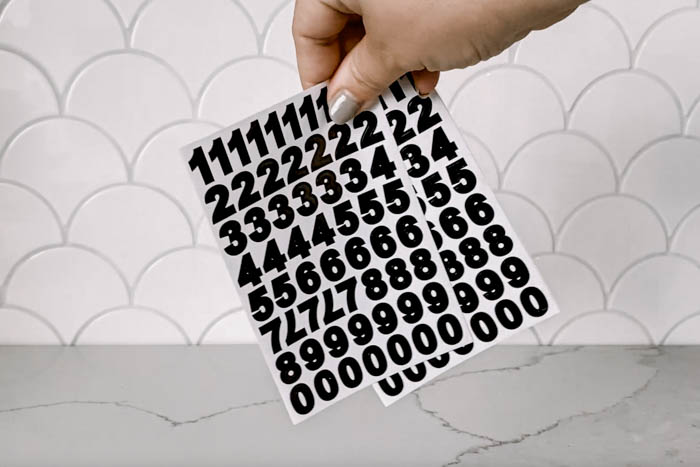 And finally, I topped off the house with a wreath from the Dollar Store DIY I did last year. I am in LOVE with this DIY advent calendar!
Advent Calendar Activity Ideas
We wrote a whole bunch of activities on papers and put them into the slots with a single chocolate for my kids to take turns opening. We've done activity advent calendars for a few years now, so if you need help coming up with activity ideas, here's 50 of our favourites:
Build a snowman
Make Christmas cookies
Do a Christmas craft
Open a Christmas present (if your family does that on Christmas Eve)
Go ice skating/play a game of hockey
Write a letter to Santa
Drive/walk around looking at Christmas lights
Read a Christmas story
Build a gingerbread house
Host a Christmas party (whenever we can again!)
Buy gifts to donate
Make Christmas cards
Make hot cocoa
Wrap Christmas gifts
Make snow angels
Decorate the Christmas tree
Go shopping with Mom of Dad for the other person's gift
Make ornaments as a family
Make Christmas bark
Donate food or pantry items to the food bank
Hang up some mistletoe (& kiss under it!)
Go see Santa Claus
Make snow globes
Colour Christmas pictures
Have a snowball fight
Go tobogganing with Dad
Play a family game
Watch a Christmas movie
Sing Christmas carols
Make nuts & bolts (one of our family recipes!)
Go to the Santa Claus parade
Deliver Christmas cookies to friends/family
Dance to Christmas music
Call Grandma and Grandpa to sing carols
Do random acts of kindness
Visit a live nativity
Volunteer at a community event
Attend your child's Christmas concert/recital
Decorate cookies
Go skiing
Go snowshoeing
Make a gift for a family member or friend
Bundle up and go for a wintery walk
Take Family Christmas photos
Make a popcorn garland (or any garland!)
Relax by the fire with Christmas music
Make Christmas "cookies" with playdough and cookie cutters
Read "The Night Before Christmas"
Make "reindeer food"
Attend a Christmas service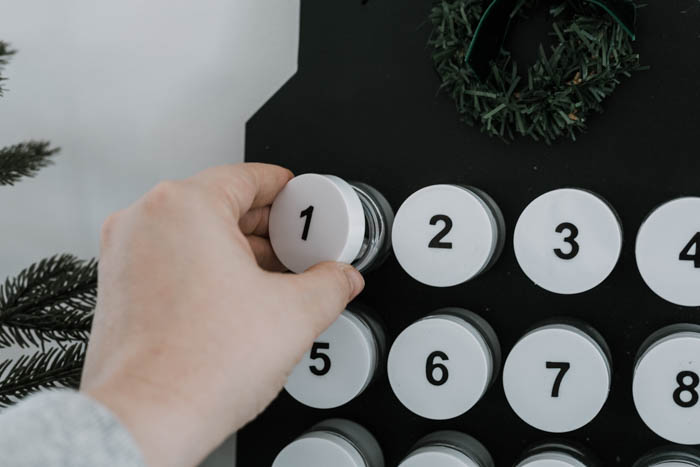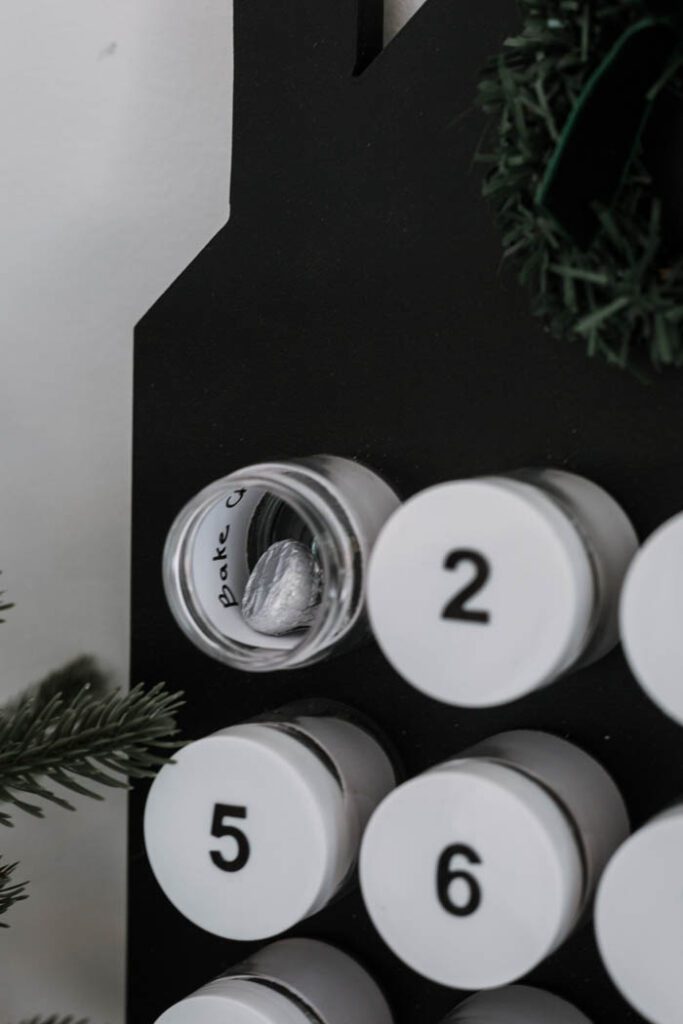 This piece is amazing and durable and will last us for years to come. The best part is it only cost a few dollars to make!
How to Make a Modern DIY Advent Calendar
Watch the video below as I make this Dollar Store DIY and 5 other fun Christmas decor projects from supplies I got at the Dollar Store!
More Christmas Decor Ideas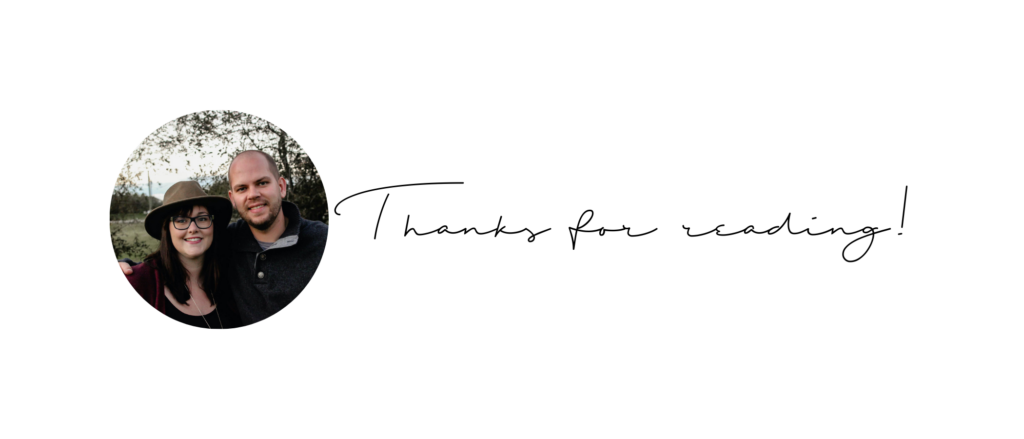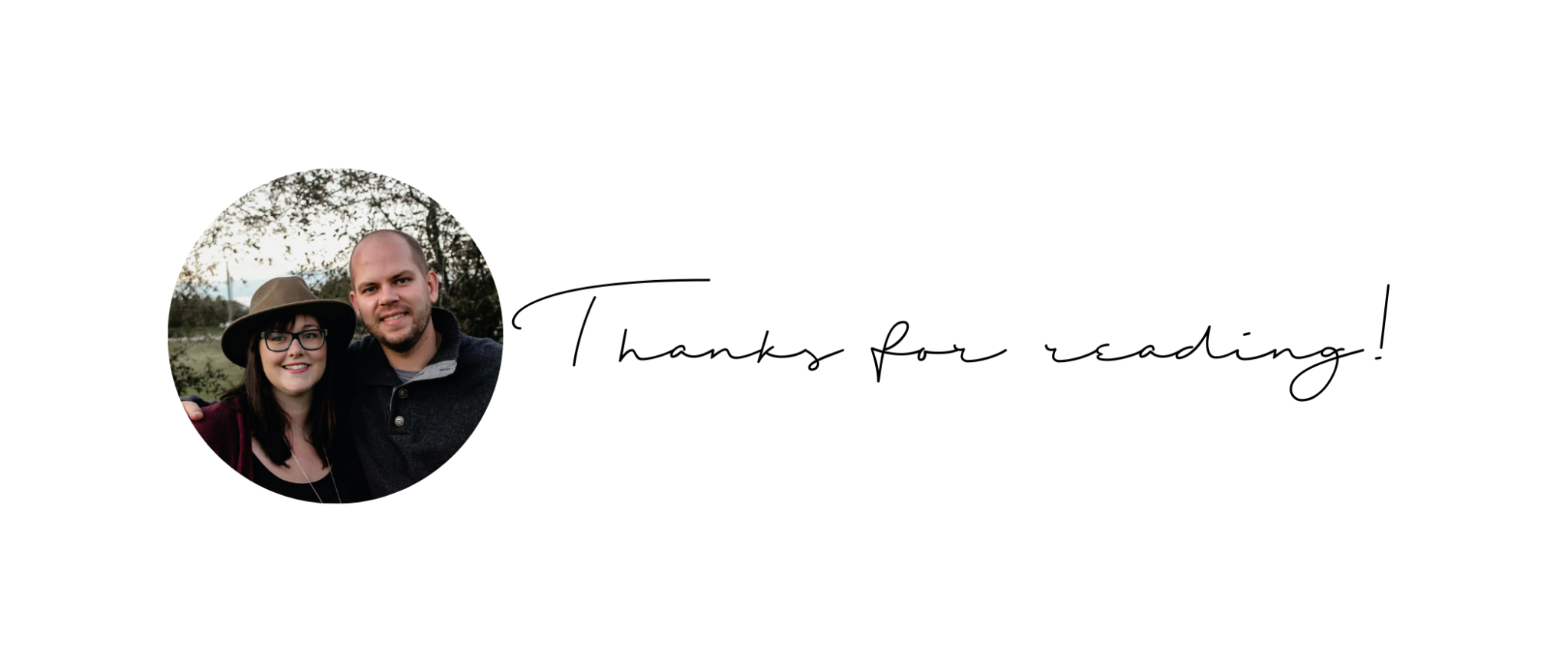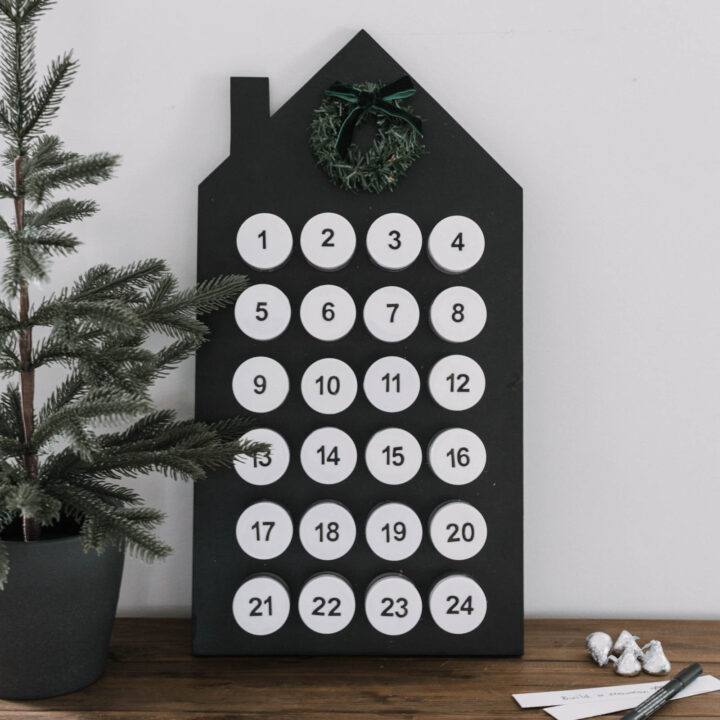 Modern DIY Advent Calendar
Yield:
1 Modern DIY Advent Calendar
Make your own modern DIY advent calendar from Dollar Store supplies. This easy DIY project will last for years to come!
Materials
Scrap MDF
Travel jars from the Dollar Store
Black number stickers from the Dollar Store
Black spray paint
Instructions
Measure and mark your MDF in the shape of a house that is 10.5 inches wide and 15 inches tall.
Cut out house shape using a table saw.
Draw a grid leaving an inch along the bottom and placing containers an inch and a half apart.
Drill holes for containers to be attached then spray paint the entire thing black.
Add black numbers to the lids of the containers for each date of the month.
Attach plastic containers, add advent activity slips and chocolate kisses and it's ready!