It is time for another #MonthlyIngredientChallenge!!!
I'm always excited for these monthly challenges because they force me to think outside my usual bubble! If you're new, each month one blogger chooses an ingredient, and everyone makes a recipe highlighting that ingredient. This month's winner? Cream cheese!! Ok… so not that far out of my usual bubble. I used cream cheese to make some delicious Spinach and Artichoke Stuffed Mushrooms.
If you like stuffed mushrooms, you will love these! My husband and I ate them a few nights in a row (after testing the "not as good" ones, lol). Now I'll be using them all the time as one of my go-to quick and easy appetizers!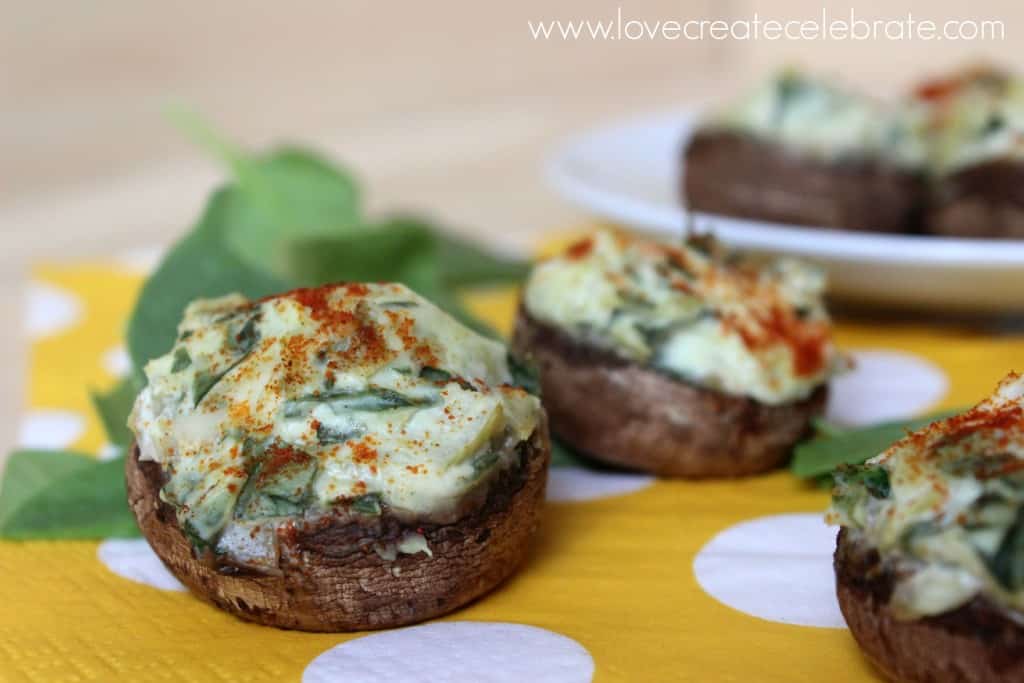 The recipe (written out below) is SUPER easy to follow. All you do is mix up all of the ingredients, remove the stems from the mushrooms, add the mixture, sprinkle on some paprika (for flavour and colour!), and bake for 15-20 minutes.
I hope you enjoy this quick and easy recipe!!
Download and print the recipe below: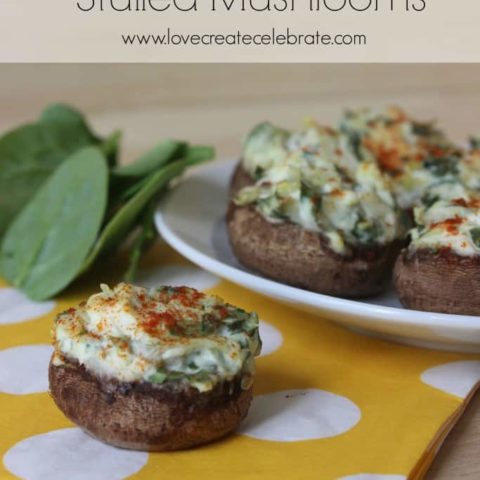 Spinach and Artichoke Stuffed Mushrooms
Add spinach and artichokes to these traditional cream cheese appetizers for a quick and easy recipe that your guests will love!
Ingredients
30 cremini mushrooms
1 cup fresh spinach (packed down)
1/2 cup artichoke hearts
1 pkg of cream cheese
1/2 cup mozzarella cheese
1/2 tsp minced garlic
salt and pepper to taste
paprika to season
Instructions
Preheat oven to 400F.
In a small bowl beat the cream cheese until soft, stir in all of the other ingredients (spinach, artichoke hearts, garlic, cheese, salt, & pepper.
Remove caps from mushrooms (discard them or save them for another recipe later!). Add about 1 tbsp of the cream cheese mixture to each mushroom. Add paprika on top to season (& add some colour!).
Bake for 15-20 minutes, or until mushrooms are soft.