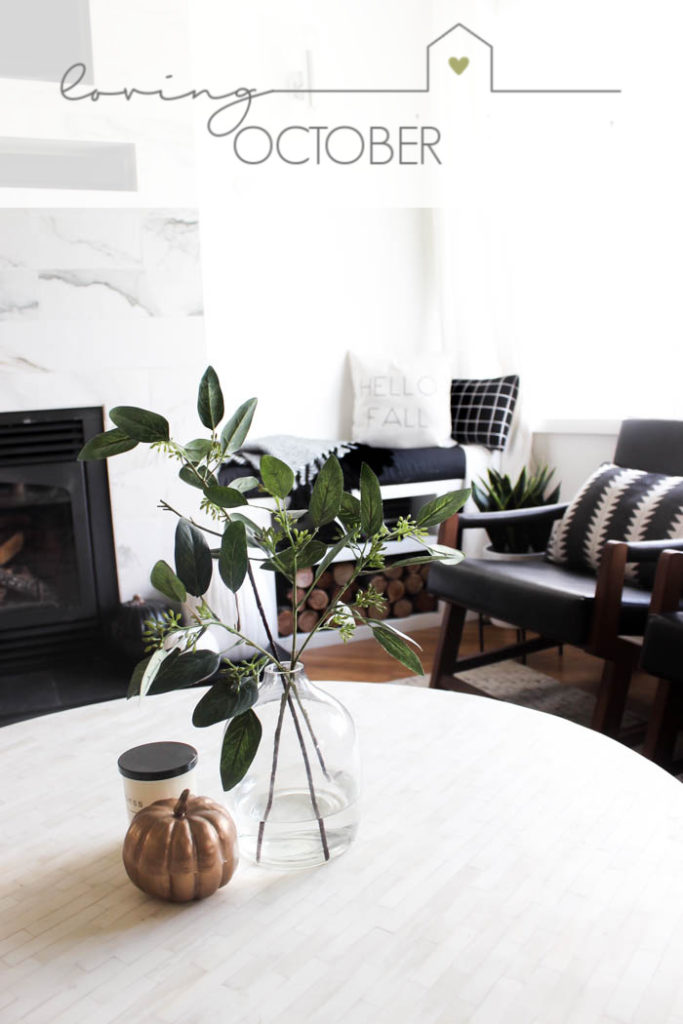 What do you guys do for Hallowe'en? My memories of hallowe'en mostly involve spending the entire night with my best friend and our biggest pillow cases, hoping to hit houses at the end of the night so that they would throw the rest of their candy bowls into our bags, lol. My kids are beyond excited about hallowe'en (even though we only went to five houses of families we knew last year, lol), but this year we live in the country! So I have to navigate how country folk do hallowe'en! That's why my girls are loving october, but here's why I am…
Loving: My son is five months old! He's huge – 89th percentile huge. And soooo long! He's had a few tastes of food and I know he'll dive in happily when we hit that six month mark! He is rolling over, pushing up his chest, and grabbing at everything in sight. Don't challenge him to a staring contest. He will win!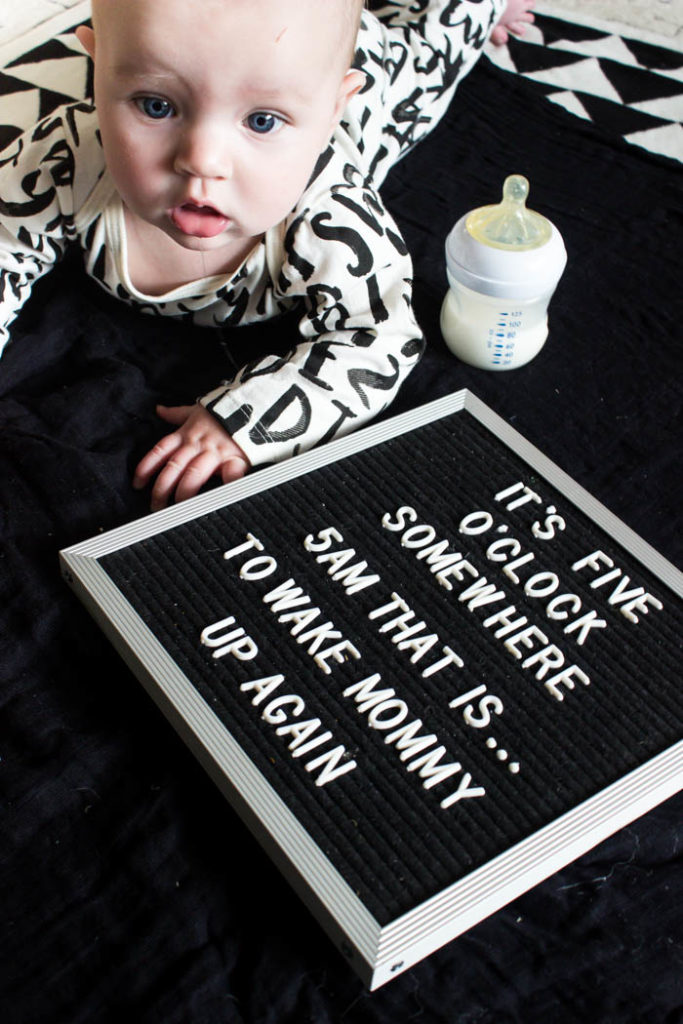 Creating: A bar cart!! I've always wanted one, and I came up with a brilliant (if I do say so myself) way to make my own! Should be on the blog next week….
Celebrating: A birthday with my middle child! This skunky little thing turned 3! I basically see birthdays as an opportunity for a photoshoot… lol. Love these kiddos to pieces!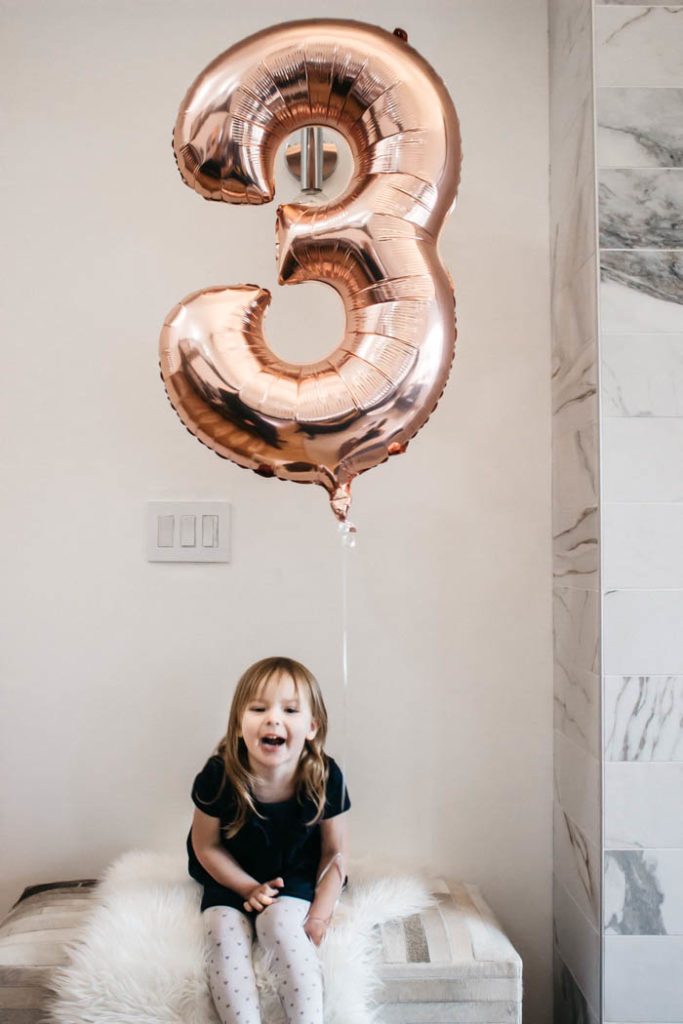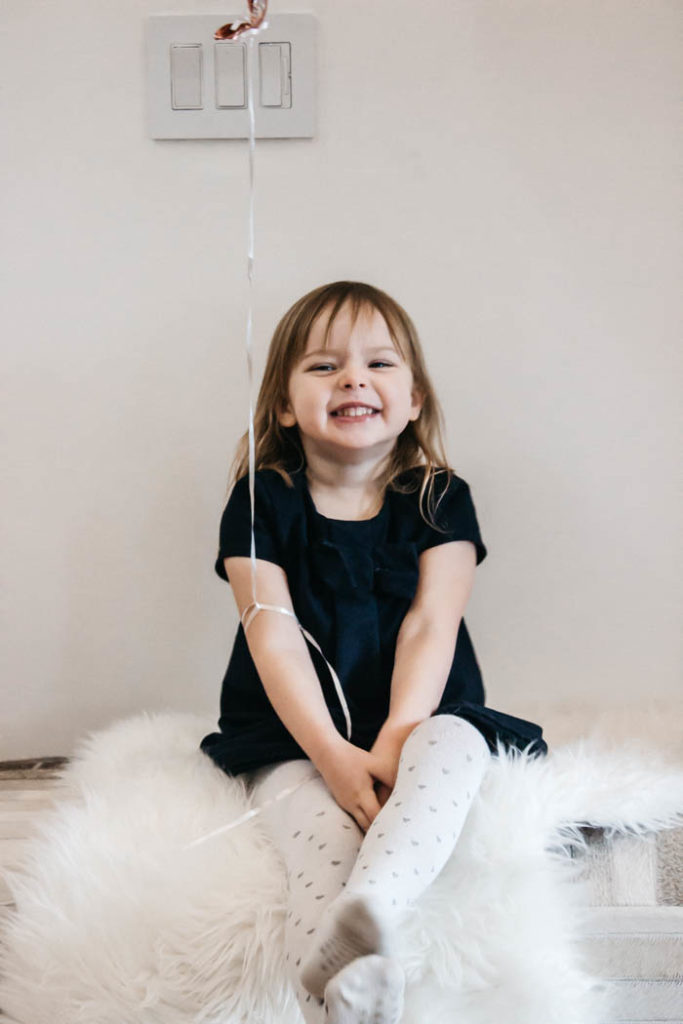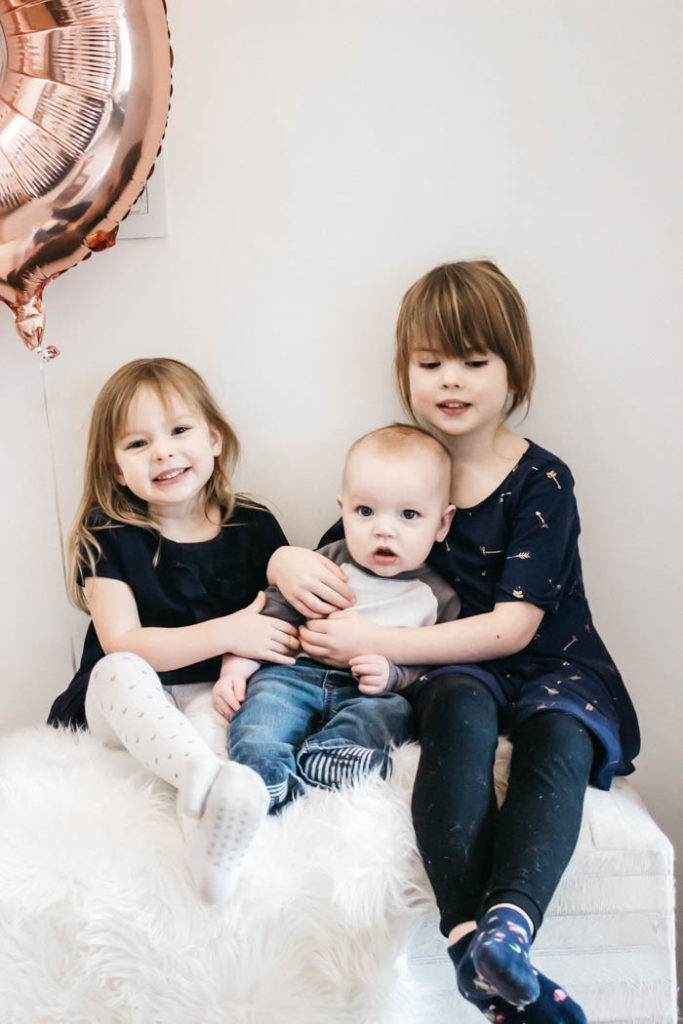 Reading: Nothing yet. Renovations are taking over my life. But I have Lake House on cue.
Watching: Survivor!! Anyone else still into this show?? It's the only thing that my husband and I really can't miss!
Needing: A pedicure.
Learning: That four year olds can legit be hilarious. I laugh every day at something clever my daughter says. She brings so much joy into our family!
Planning: Another weekend makeover! Did you watch us transform our kitchen on instagram in a weekend? What would you think of a dining room makeover? New flooring, feature wall, floating shelves, DIY projects…
Dreaming About: Our bathroom renovation being done!
Wearing: THIS SWEATER! It's sooooo comfortable and looks good. I would wear it every day. Honestly.
Coveting: This TV frame! How beautiful is that?? A perfect way to hide your television!
What's Working for Me Right Now: Meal Planning. I made a new kitchen menu board to help me keep track of our meal plans, and it makes such a huge difference!
What's Not: There is NOT ENOUGH TIME IN THE DAY!!!! We are half way through the One Room Challenge and not half way through the work…. eek! Read the latest update here.
Anticipating: A busy fall and winter season – the busiest time of year for bloggers!
I'd LOVE to hear what you are loving! What's new and exciting?!
---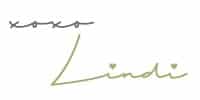 *This post may contain affiliate links. For more information, please read my disclosure policy*