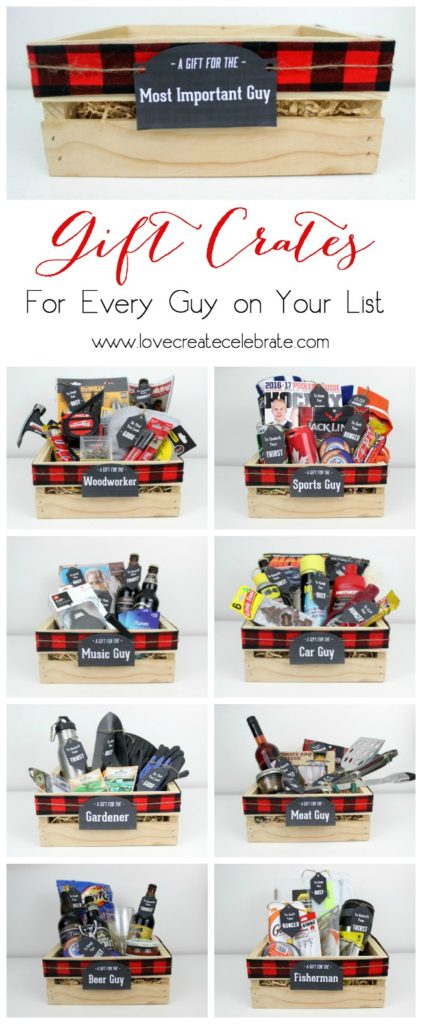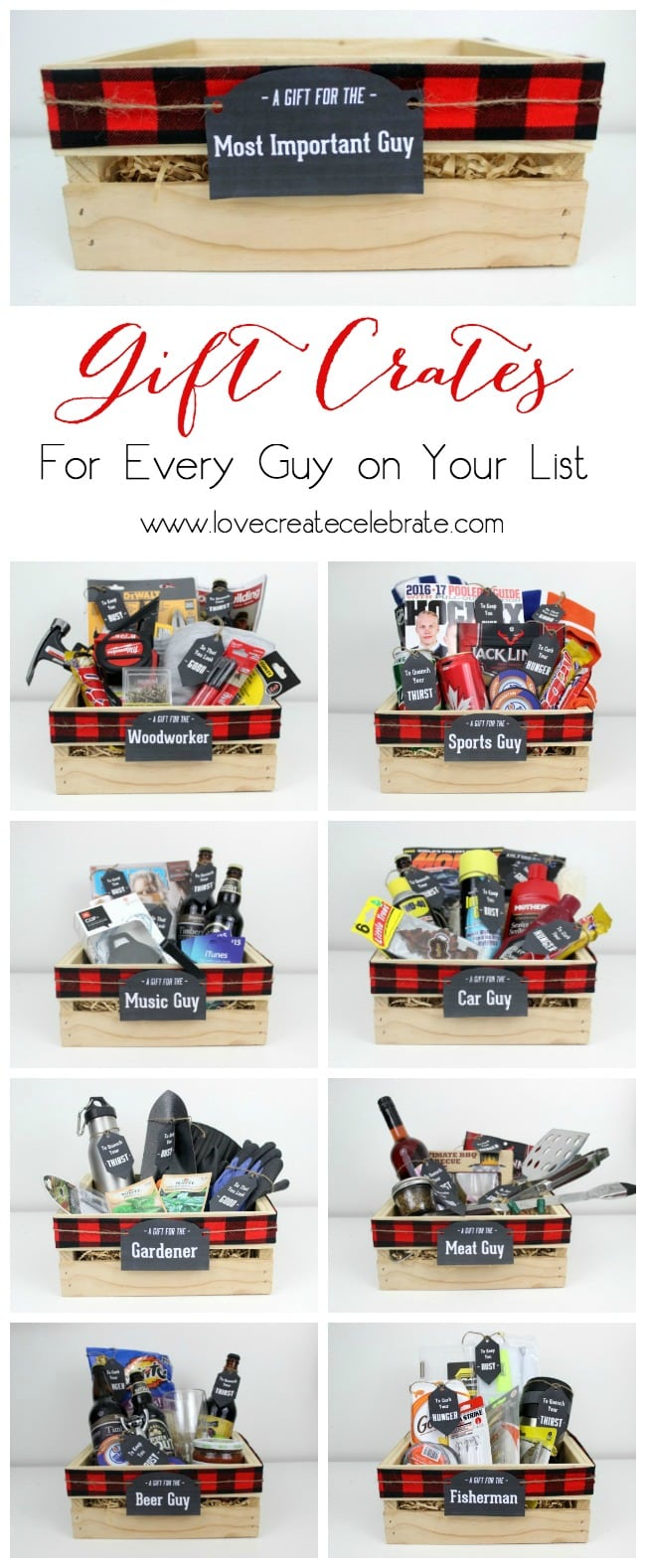 I've said it before and I'll say it again, men are the HARDEST people to buy for! I'm not just talking boyfriends and husbands, I'm talking brothers, fathers, grandfathers, opas, uncles, you name it! Other than a case of beer and a bottle of Crown Royal what can you get them?? lol. I've tried to make gift giving as EASY as possible for you this year. Gift CRATES for guys are the new gift baskets, and I have an idea for every guy on your list!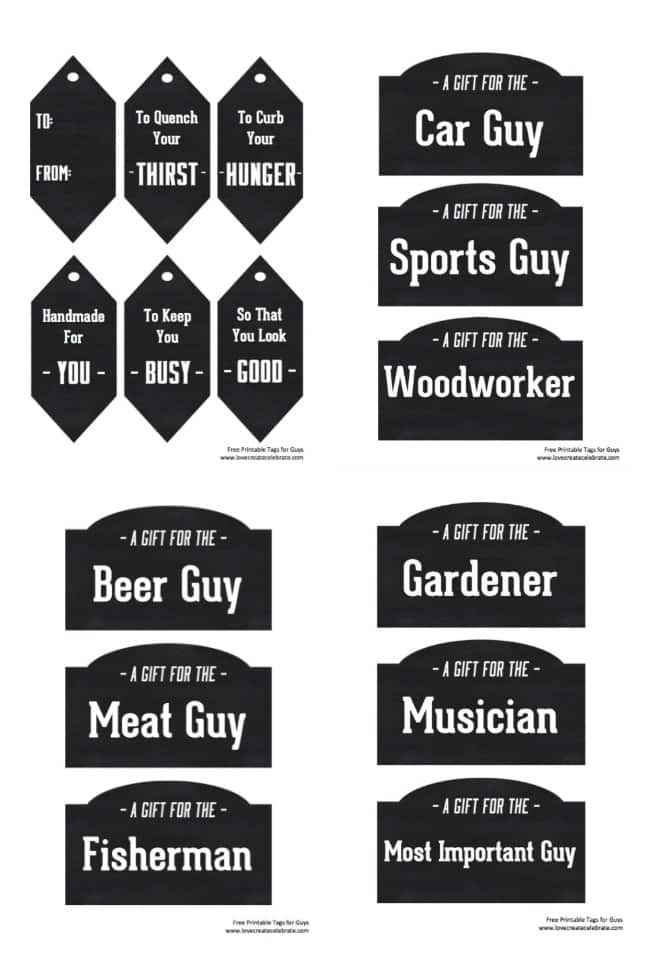 *This post may contain affiliate links for your convenience. Thank you for supporting Love Create Celebrate. For more information, please read my disclosure policy*
Start by printing off your free printable labels HERE:
(You are also agreeing to our Privacy Policy)
I tried to make a label for every guy on my Christmas list. If you guy isn't there, leave a comment and I'll see what I can do about making them a label too! But for now, print off that "Most Important Guy" label. I don't know any man that would refuse that one, haha.
Since I had EIGHT great gift crates for guys, I decided to break them up into a few different posts. This post will highlight ideas for the Gardener & the Music Guy on your list!
OTHER CRATE IDEAS:
Car Guy / Sports Guy / Woodworker / Fisherman
Beer Guy / Meat Guy / Gardener (here) / Musician (here)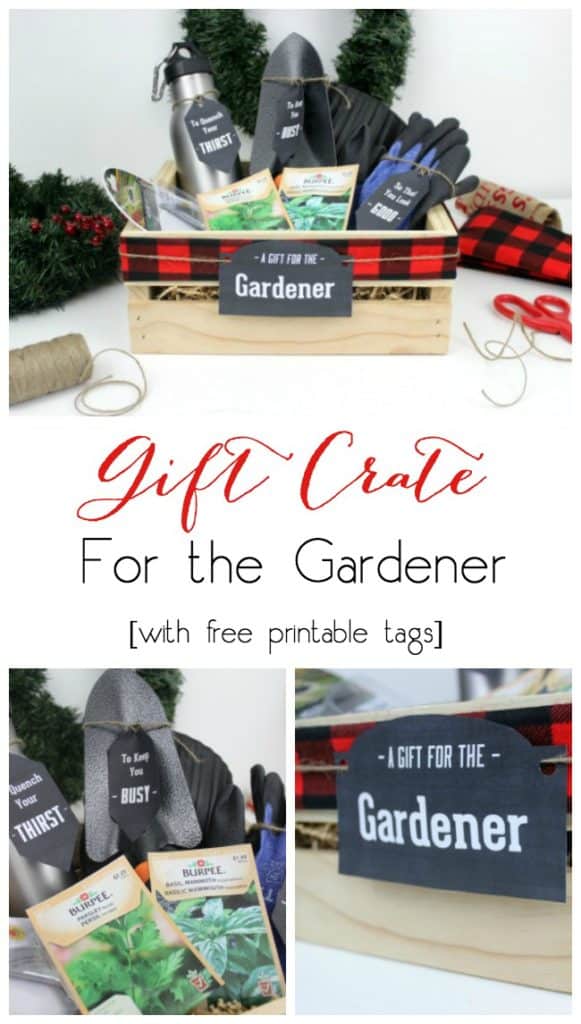 If you have a gardener in your life, it can be hard to get them something creative, but this list is full of garden necessities!
What you need:
(Canadian link in brackets)
Suggestions to go inside:
Garden tools (shovels, shears, etc.)
Vegetable, herb or plant seeds
A plant
Gardening gloves
Hand cream
Knee pads
Waterbottles
Anything from this Society 6 shop
Recipes to go with the plants/herbs you gave
Garden calendar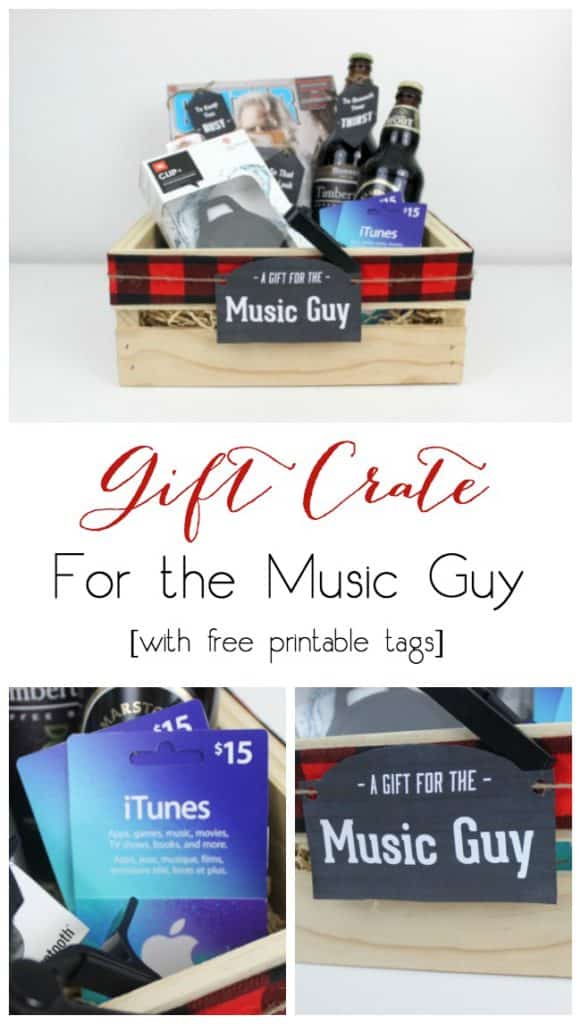 Music guys can be tricky to shop for because music accessories can be quite expensive (like the speaker below – although it's an amazing one!). Hopefully this list will give you a few ideas you hadn't thought of.
What you need:
(Canadian link in brackets)
Suggestions to go inside:
Music magazine (to match their interest)
Accessories for their instruments (strings, capo, picks, reeds, etc)
ITunes gift cards
Tall boys (craft beer) or soda
Nice notebook and pens/pencils if they write lyrics or music
Concert tickets
Music lessons
Instrument ornaments
Don't forget to check out the rest of the gift crates for guys!
Car Guy / Sports Guy / Woodworker / Fisherman
Beer Guy / Meat Guy / Gardener (here) / Musician (here)