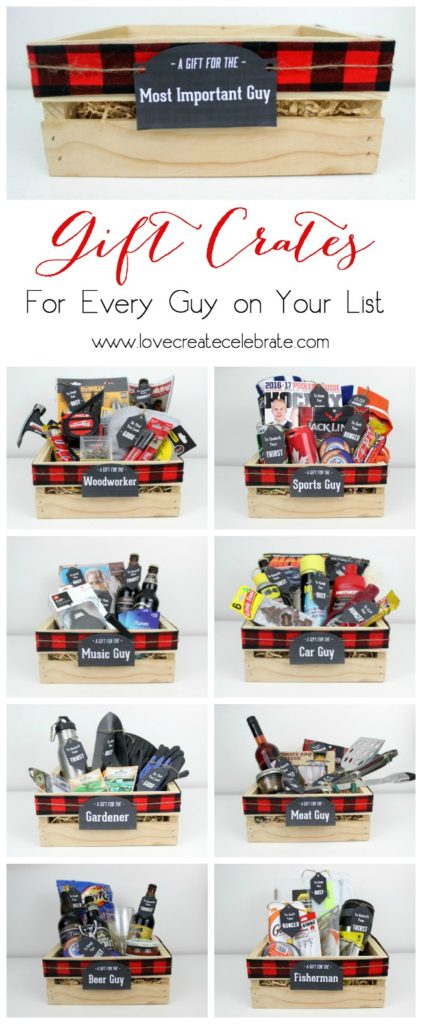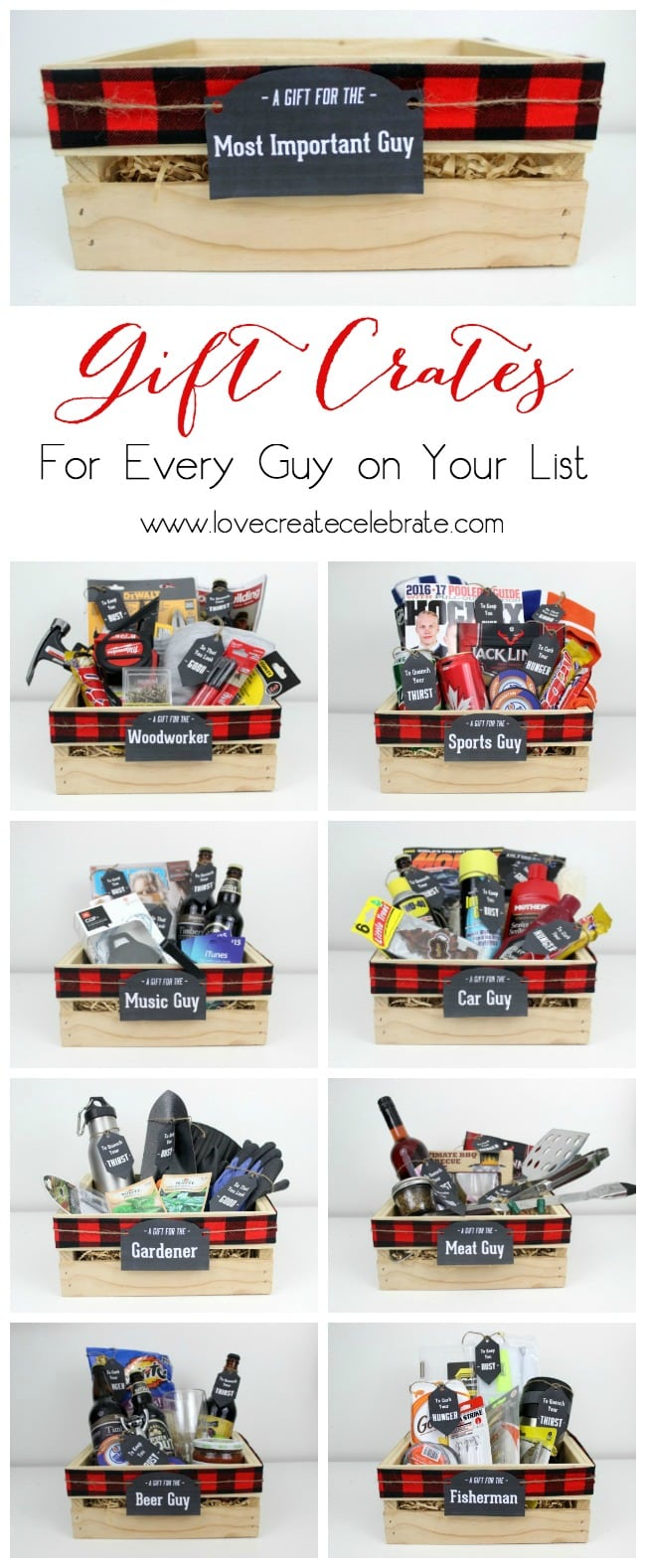 I've said it before and I'll say it again, men are the HARDEST people to buy for! I'm not just talking boyfriends and husbands, I'm talking brothers, fathers, grandfathers, opas, uncles, you name it! Other than a case of beer and a bottle of Crown Royal what can you get them?? lol. I've tried to make gift giving as EASY as possible for you this year. Gift CRATES for guys are the new gift baskets, and I have an idea for every guy on your list!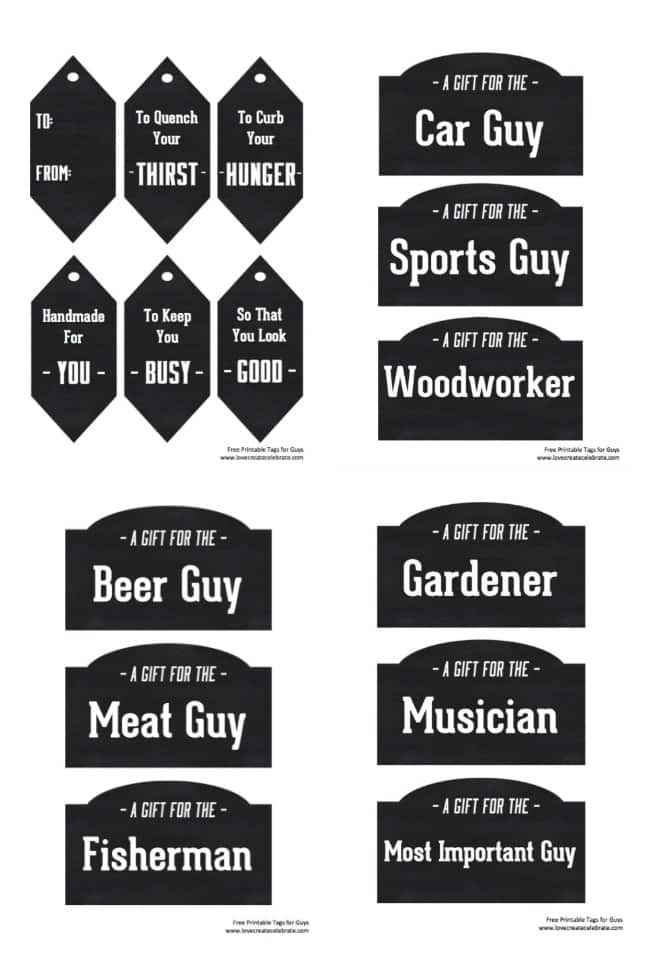 *This post may contain affiliate links for your convenience. Thank you for supporting Love Create Celebrate. For more information, please read my disclosure policy*
Start by printing off your free printable labels HERE:
(You are also agreeing to our Privacy Policy)
I tried to make a label for every guy on my Christmas list. If you guy isn't there, leave a comment and I'll see what I can do about making them a label too! But for now, print off that "Most Important Guy" label. I don't know any man that would refuse that one, haha.
Since I had EIGHT great gift crates for guys, I decided to break them up into a few different posts. This post will highlight ideas for the Beer Guy and the Meat Guy on your list!
OTHER CRATE IDEAS:
Car Guy / Sports Guy / Woodworker / Fisherman
Beer Guy (here) / Meat Guy (here) / Gardener / Musician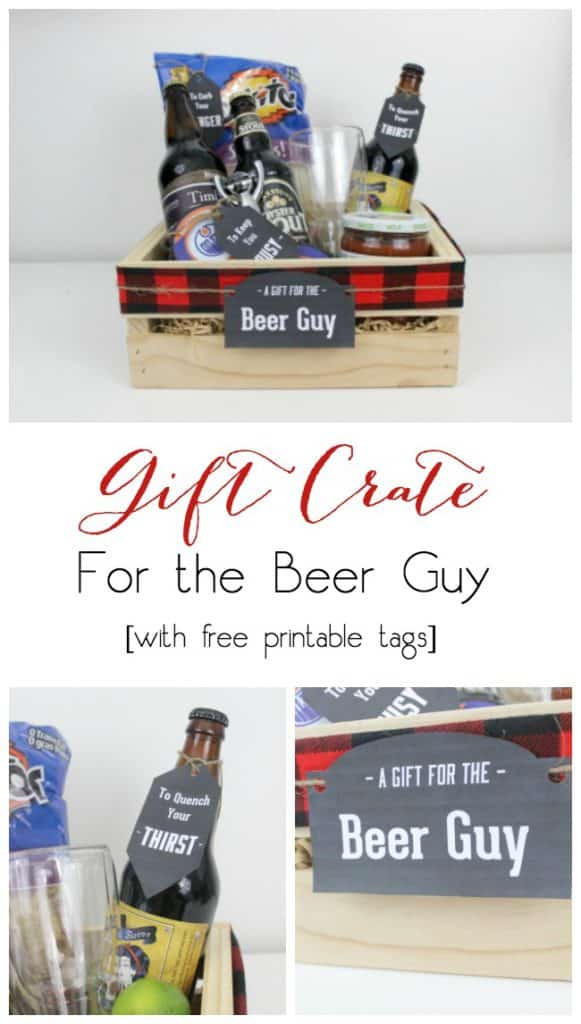 What do you buy that guy who only wants beer for Christmas? (I'm looking at you Dad…). I bet he's never gotten a gift basket crate that he actually wanted before!
What you need:
(Canadian link in brackets)
Suggestions to go inside:
Specialty Craft Beers (unique stuff he wouldn't always get)
A favourite beer/classic in your home
Limes
Chips and dip/salsa
Pretzels
Nuts
Stuff from his favourite musician, sports team, etc.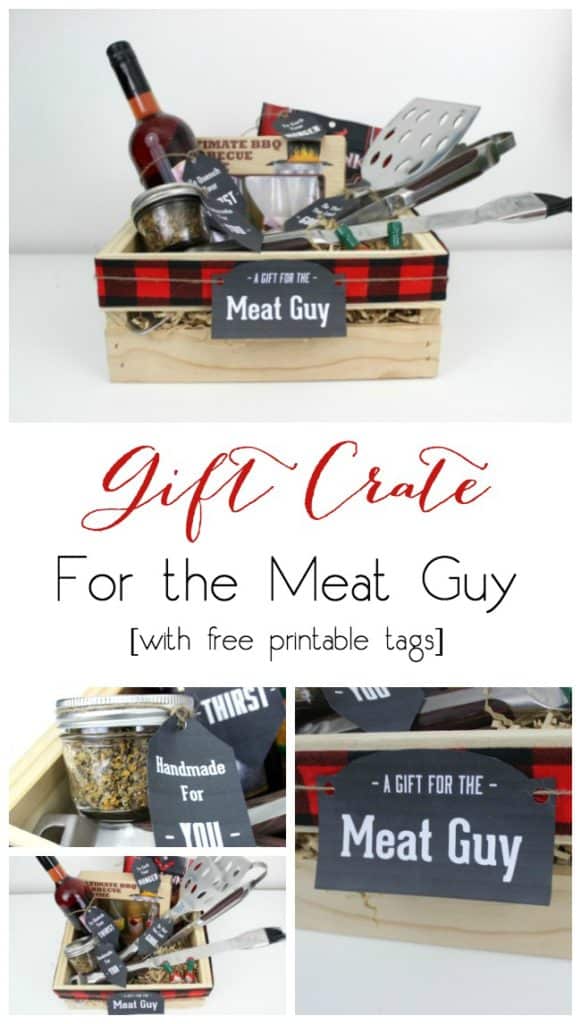 Do you have a man in your life that likes to cook or BBQ? If so, this might be the gift basket for him! Fill it with some great spices and marinade ideas – and don't forget to hide a steak in the freezer so he can try everything out right away!
What you need:
(Canadian link in brackets)
Suggestions to go inside:
BBQ tool set
New spices
Hot sauces
Things for DIY marinades (e.g. wine, BBQ sauce, honey, spiced rum, etc.)
Montreal steak spice
Beef jerky
Meat hidden away in the freezer
Don't forget to check out the rest of the gift crates for guys!
Car Guy / Sports Guy / Woodworker / Fisherman
Beer Guy (here) / Meat Guy (here) / Gardener / Musician