As most of you already know… we are expecting our second baby any day now!!
Well… hopefully not for a couple more weeks… but who knows!
Last pregnancy, my wonderful friend Ashley, who blogs at the cutest blog I know, Delightfully Domestic, took some gorgeous winter maternity photos for us. So of course, I asked her if she would take some again this time around! I'm so excited to share our Fall Maternity Photos with you :)
We were so lucky to have gorgeous weather, and the first few brightly coloured fall leaves for our photo shoot!
I'll let the photos do the talking… :)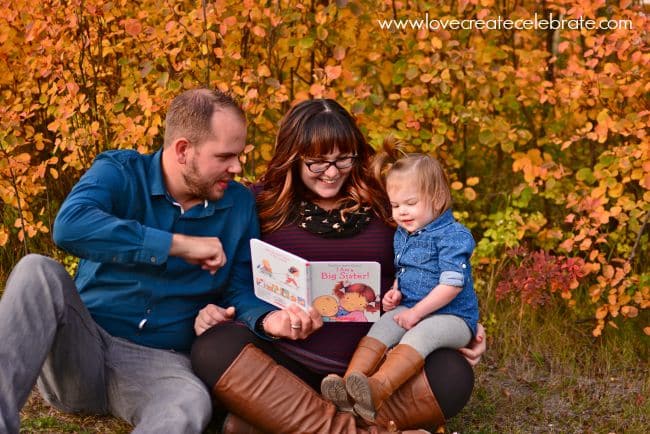 Had to have at least one photo with a book! And a Big Sister book no less. Our girl will be reading to her new brother or sister in no time at all :)
Well… she knows where the baby is!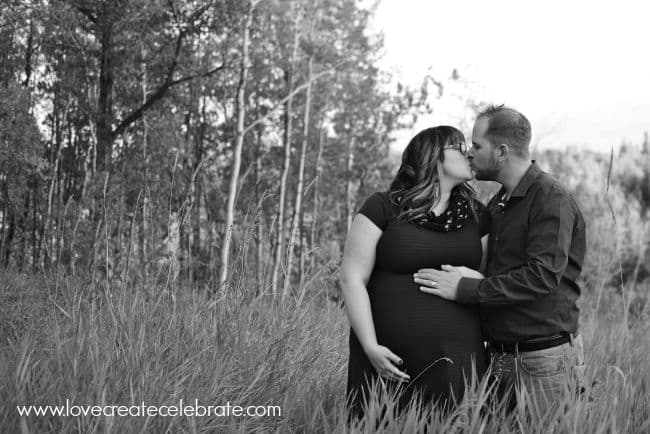 Pregnancy is going well, I'm feeling great (minus the lack of sleep and backpain… lol), and we are over the moon excited to become a family of four very soon.
Thank you Ashley for capturing this special time in our lives!!
Love these photos!
{xoxo}