This is a sponsored post written by me on behalf of VELUX Skylights. All opinions are 100% mine.
Five great reasons to add a bedroom skylight! From adding more natural light, to saving you money, you'll be wanting your own skylight after reading this!
We've done it! It only took us two and a half months, but we've finally transferred our master bedroom into the small room upstairs. And now that the transfer is done, we're dreaming of ways to make this space our own! We're hoping to expand one of the walls (cause it is a small space!), add some wall treatments, and possibly add a new skylight to the room?! There's a few reasons that we think a bedroom skylight could be a great addition!
If you were watching a couple of months ago, then you already know that we gave up the big master bedroom in this home to our three children! We only have two bedrooms here, and they needed more space, so we did a quick children's bedroom makeover, and gave them the bedroom to enjoy,
But now we're stuck in the small bedroom, where we have about 5 inches between the end of the bed and the wall, lol. So we're brainstorming ways to open up the space, which has us dreaming about adding a skylight to the bedroom! Let me share a few of the reasons why we think it would be a great addition.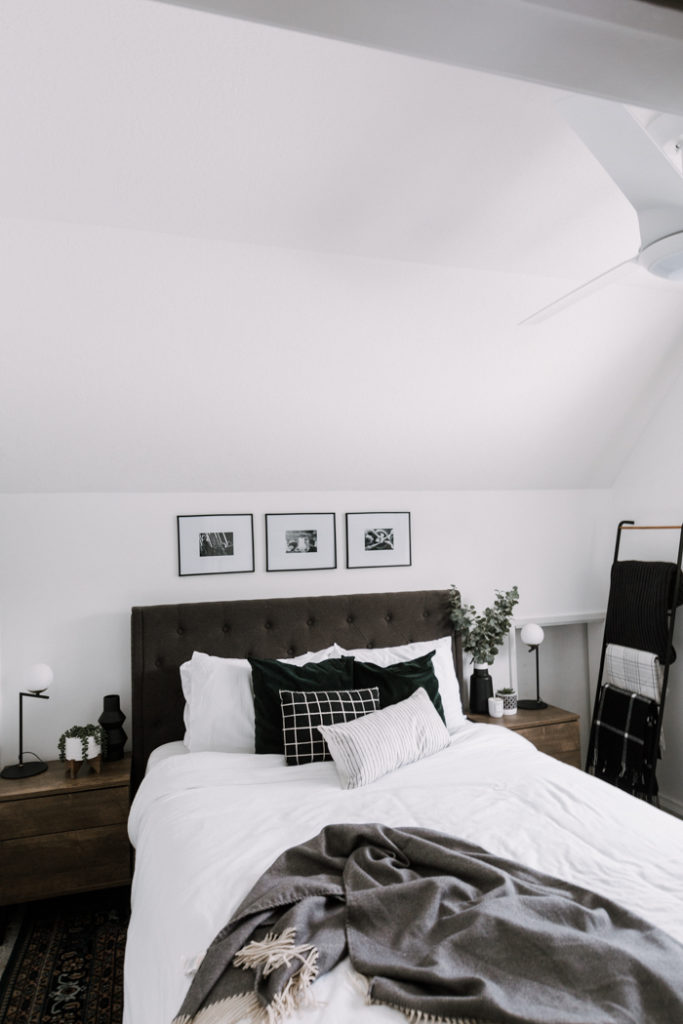 5 Reasons to Add a Bedroom Skylight
1. More Natural Light
Any time that I can add more natural light to a space, I'm going to try. The more windows, the better! But it's especially true in our small space. There is only one window, and adding the second window (or third – I'm voting for two skylights!), would go a long way in helping the space feel bigger and brighter.
Also, as an interior stylist, natural light is always better for photography, for seeing the true colours of paints and fabrics, and for allowing the natural colours in the room to shine.
However, you can still block the light when needed. We live in Northern Canada, where the sun is up until midnight on long summer days, so we definitely need a way to keep the room dark, or we would never sleep! Luckily, you can easily add room-darkening blinds to these skylights to darken the space whenever you need to.
2. Mood and Romance
My husband laughed at me when I said "how romantic would it be to add a skylight in here", but it's true! A skylight that lets you look out at the stars at night? I can't imagine anything better! Plus we live so far north, we will probably be able to see the northern lights dancing above our heads some lights.
Even if you don't have a partner to share the romantic parts of the skylight with, having more natural light is also known to increase overall mood by having more sun pour in.
3. You Can Power It All with Solar Energy
This is a huge selling point to my husband. VELUX sells beautiful, modern skylights that run on solar energy. Of course you can still use electric ones, but having a skylight that runs on solar energy means we don't have to do any complicated electrical work, but can still have the window open and close easily, as well as the blinds. Plus, you can easily control how much light comes into the room. Win-win.
4. Better Overall Airflow
Having a skylight that can easily open and close is great for airflow and circulation in your home. Since our home is undergoing constant renovations, we are constantly filling the air inside our home with dust and pollutants. VELUX No Leak Solar Powered "Fresh Air" Skylights allow us to bring in fresh air while removing all of the pollutants.
5. Saving Money
This is a reason that my husband can get on board with! The VELUX Skylights have energy efficient glass, so you're not losing warmth in your home. Also, having a skylight to let more natural light in, will keep us from turning on light switches and lamps in the bedroom, for artificial light. Every light bit of cost-savings is worth it!
Bedroom Skylight Inspiration
If you're not convinced yet, check out this beautiful bedroom space from Emily Henderson. She added in two large skylights on a sloped ceiling, just as we want to and the extra light it adds in from the ceiling is breathtaking!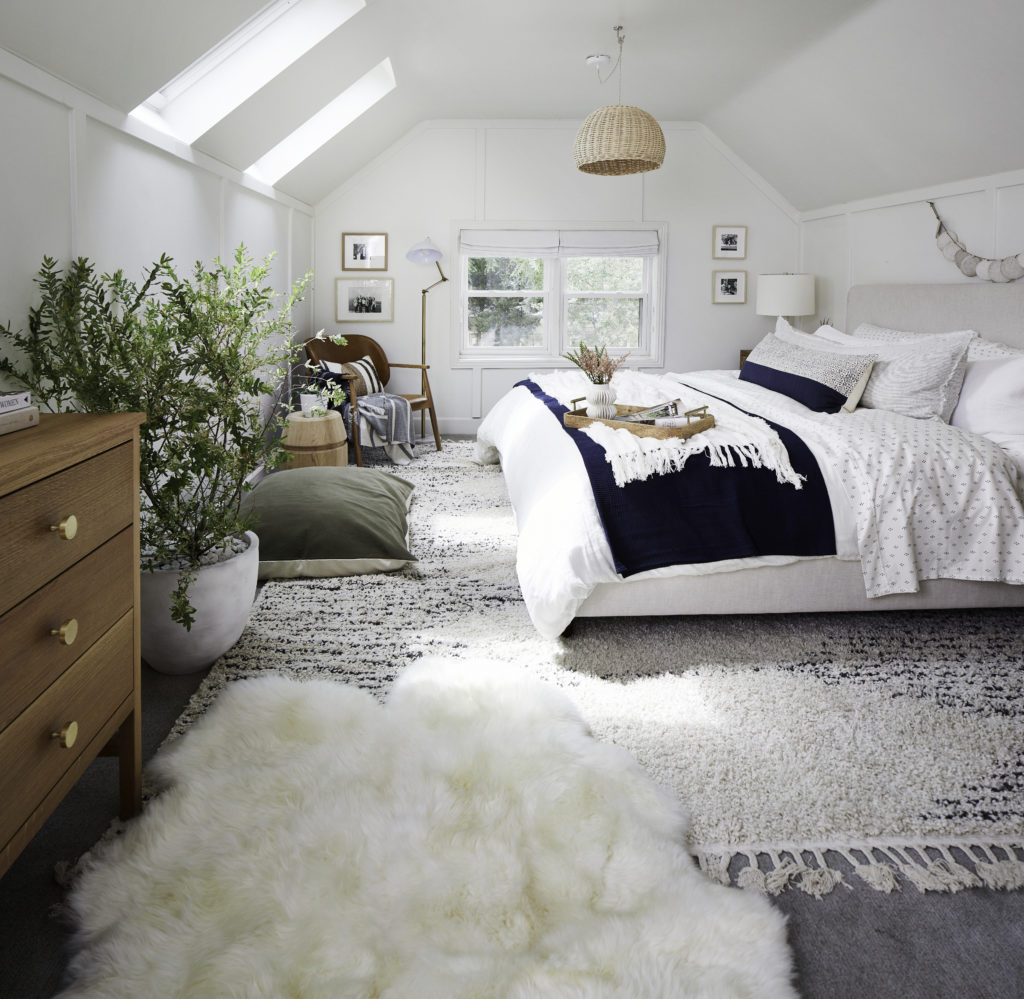 If you're interested in adding skylights, just find an installer near you to learn about all of the different options. You can also enter the Daylight Renovation Sweepstakes and you might be the lucky winner that gets two free skylights and installation! (Enter through 11:59 pm on Tuesday, February 4, 2020)
Do you think we're making the right choice?