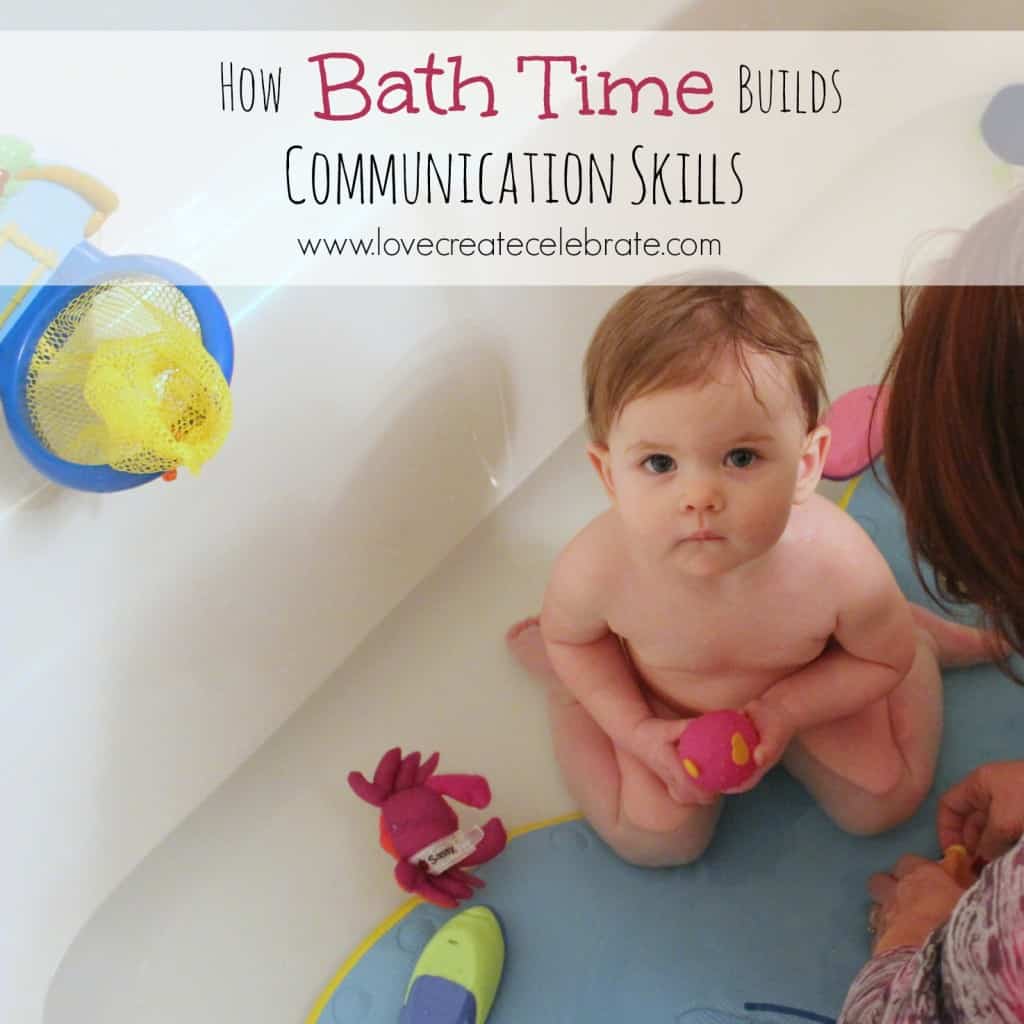 As a Speech-Language Pathologist, I look at everyday routines and see potential for learning speech and language skills. Bath time is one of those routines that provides SO many opportunities for building our child's communication.
No matter how busy we are, we are always giving baths, and no matter what stage of speech or language your child is at, they can always benefit from one-on-one interaction that bath time provides.
Bath time is great for building communication skills because:
1. It's a routine
Routines allow parents to model the same words over and over again (e.g. wash, splash, dress, dry or naming all of the bath toys). Repetition and exposure helps our little ones understand new words, and later helps them use those words.
2. You are face-to-face
Bath time is always 100% supervised. No one is checking cell phones at the side of the tub (I hope!), or folding laundry. We are face-to-face, and paying attention to the same toys, sounds, and actions as our babies or children.
3. Bath time is fun
For most children, bath time is more fun than the rest of the daily routines (eating, changing, dressing). It provides an opportunity for us to play with our kids and make communication fun!
Here are a few things you can do to build communication skills during bath time:
Follow your child's lead – talk about what they are doing and name toys they are already playing with, rather than trying to get them interested in new things.
Talk just above their language level. If they don't talk yet, use single words (e.g. "big", "splash", "boat"), if they use single words, put two words together (e.g. "big splash", "yellow boat", etc.
Wait and listen – give your child a chance to think and respond before jumping in
Imitate the words, sounds, and actions that your child makes
Have fun! And allow yourself to sound like you're having fun to keep your child's attention and encourage play.
If you child is anything like mine, the most difficult part of bath time can be taking them out of the bath!
I'm SO excited today to be teaming up with Little Lily Bamboo to share my favourite thing about ending bath time: wrapping up my baby girl in a soft bamboo hooded towel!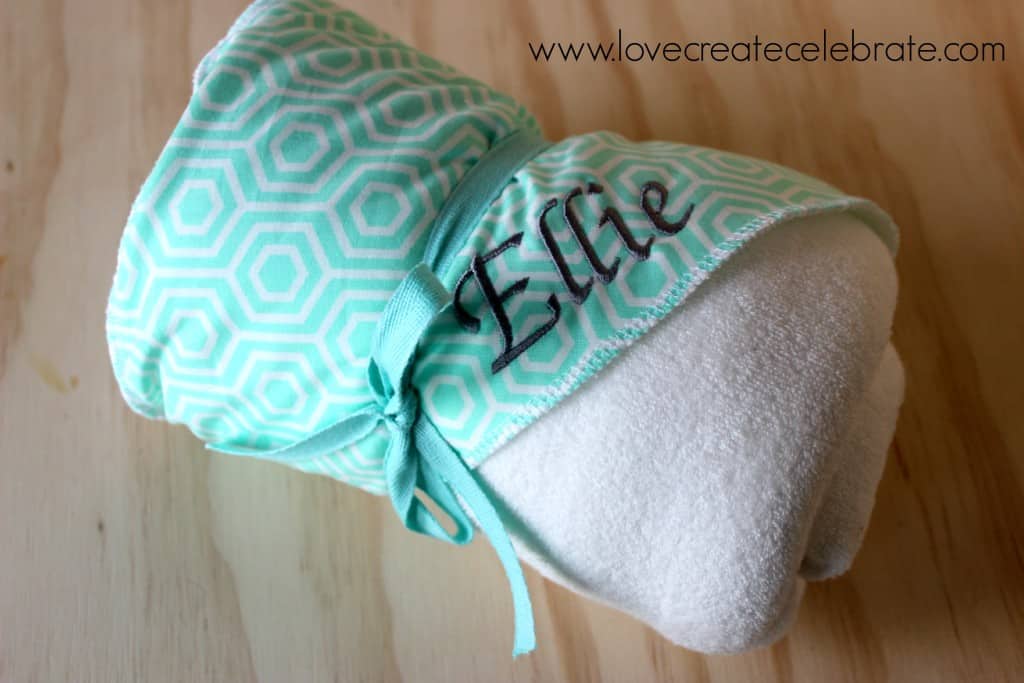 Little Lily Bamboo is an amazing Etsy shop that makes and sells organic bamboo baby towels, wipes, and more! Bamboo is a naturally antibacterial and hypoallergenic fabric that is produced as organically as possible. In her words, "It's soft, strong, and wicks moisture away from your baby quickly!"
We've used this towel non-stop because we LOVE it! Not only is the bamboo extremely soft, and healthy for her sensitive skin, Little Lily Bamboo also offers the CUTEST fabrics and patterns!
I am SO happy with my bamboo towels, and I'm over the moon excited about offering one to one of my great readers! We ALL know someone with a child that would love a new towel :)
You have up to 5 chances to enter!
The giveaway ends on Friday Jan. 16 at 11:59 pm.
Good luck!
{xoxo}
*This post was sponsored by Little Lily Bamboo. As always, the opinions are 100% my own! Please read my disclosure policy for more details*