Mother's Day is approaching quickly!
Have you figured out what to give the most important lady in your life? I'm so excited to be part of a GREAT giveaway with an amazing group of bloggers, to share some great Mother's Day gifts!
Whether you are a hard-working mother yourself, or you know a hard-working lady. This amazing Spring giveaway will definitely brighten someone's day! Plus there are TEN different prizes to enter for!!
Want to know more about my great package! I scooped up some of my favourite goodies to help anyone stay organized this Spring!
Starting with a beautiful journal, and a set of coloured paper mate InkJoy pens!
I currently have an obsession with patterned tapes – all of them! I was so happy to be able to include these two adorable patterns in my giveaway. And who doesn't need an amazing set of colourful, stylish scissors? We all do!
How can we stay organized without some amazing aromas? I included this candle because I LOVE the smell of vanilla, and because the holder is beautiful! And I topped it off with a stylish Starbucks Tumbler so that the aroma of your tea or coffee can follow you wherever you work :)
This stylish set of blank notecards was on sale at Target and I could NOT resist scooping it up. Just imagine how cute these note cards will look with your coloured tape and InkJoy pen doodles all over them! Oh, and a cute set of post-it notes :)
I found a cute and colourful irresistible stapler to include. I have the same one on my desk and I LOVE it. Finally, since I'm obviously a fan of colour, I couldn't resist these coloured Sharpies. You may not know it yet, but you do need these in your life :)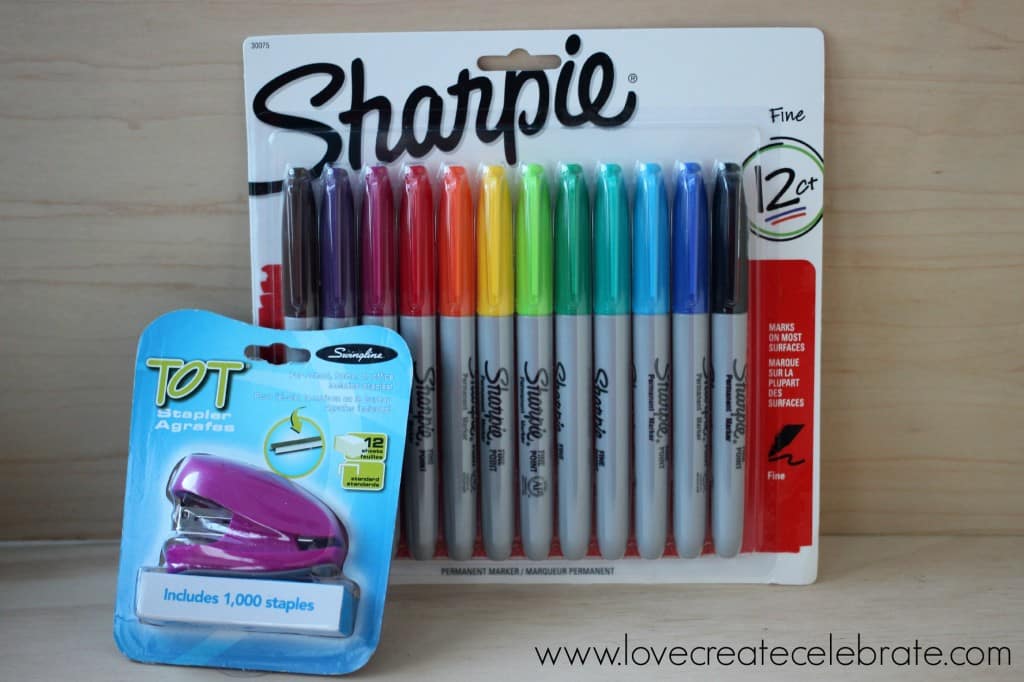 I hope you're excited about the chance to win this amazing prize package!
Scroll to the bottom to enter the giveaway!!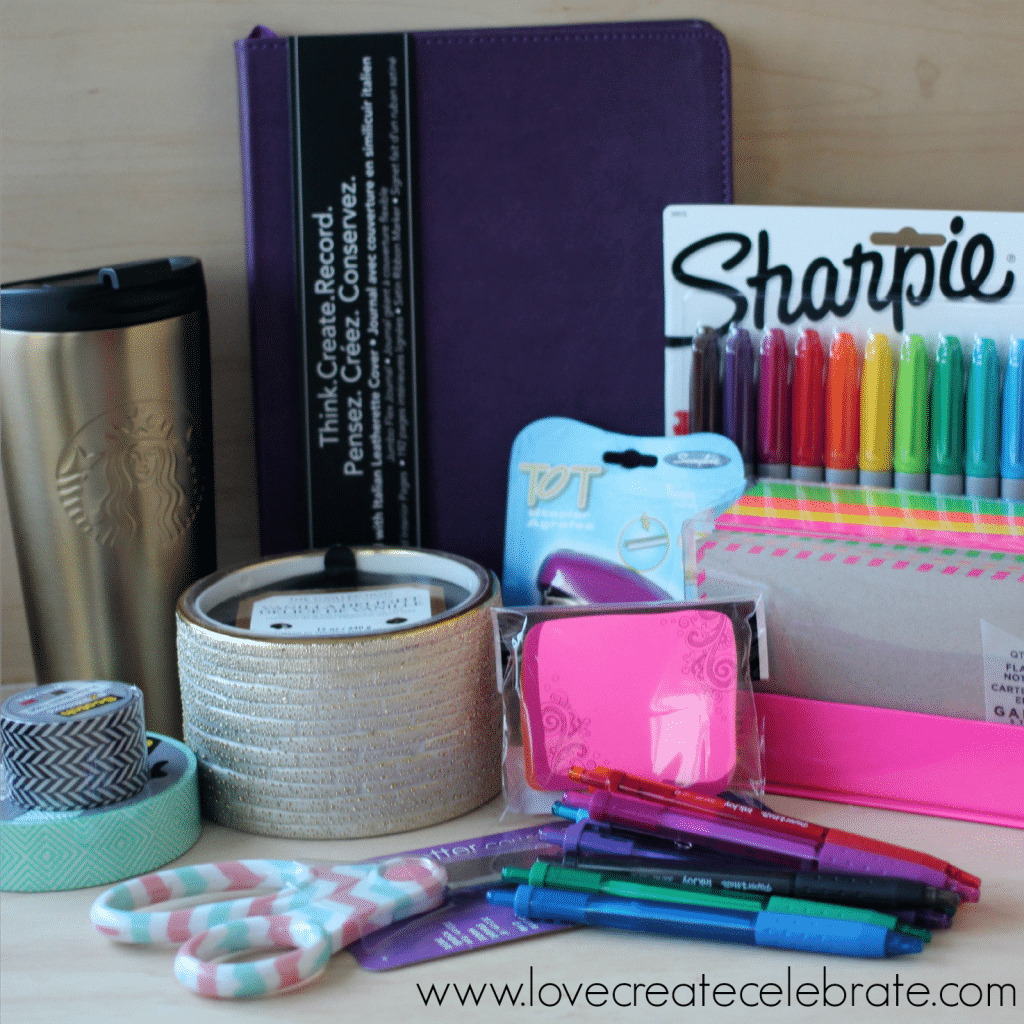 1 Lucky Winner will be chosen to Win the prize pack!
#GoodiesGiveaway
#FavoriteThings
Don't forget to follow the links to the other blogs. There are 10 great prizes to be won!!
5. My Creative Days | 6. Texas Crafty Kitchen
7. Happily Ever Rushed | 8. 3 Little Greenwoods
9. DIY Beautify | 10. AskLatisha
{xoxo}