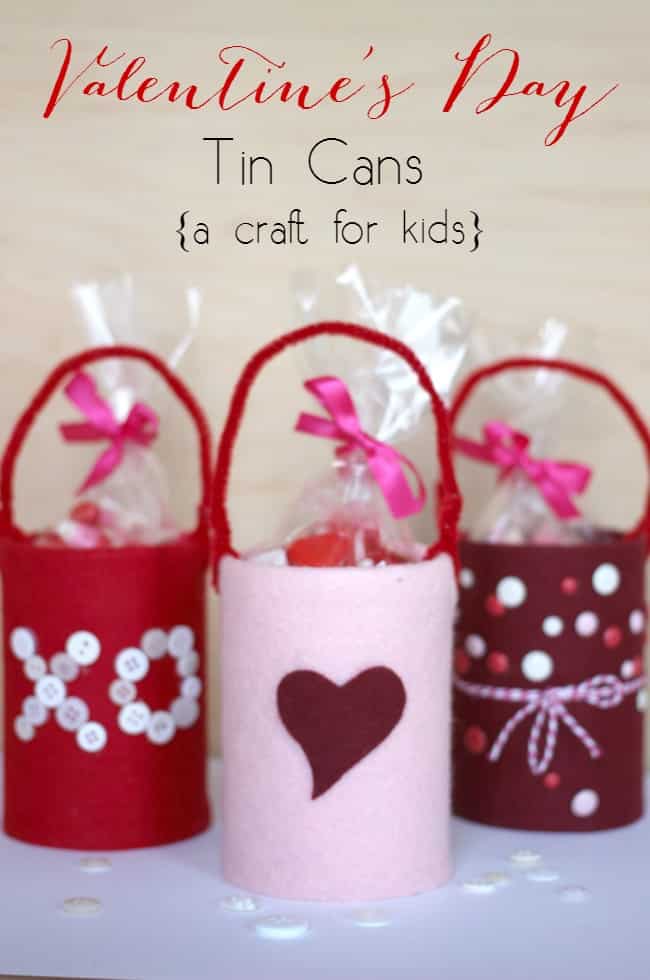 If you are looking for something fun and crafty to do with the little people in your life this Valentine's Day, I have the perfect DIY for you! My two-year-old daughter helped me decorate these Valentine's Day Tin Cans and loved every minute of it!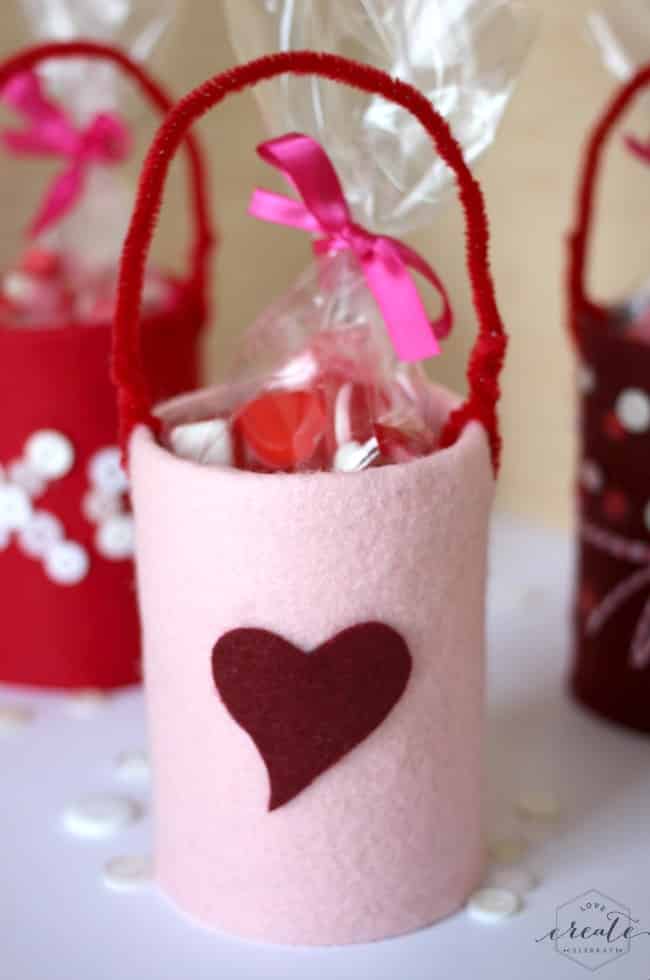 Another tin can project was on my mind after the Create With Me link party! [PS – there's still time to vote on what I should create this month!] So I made this quick craft for my daughter.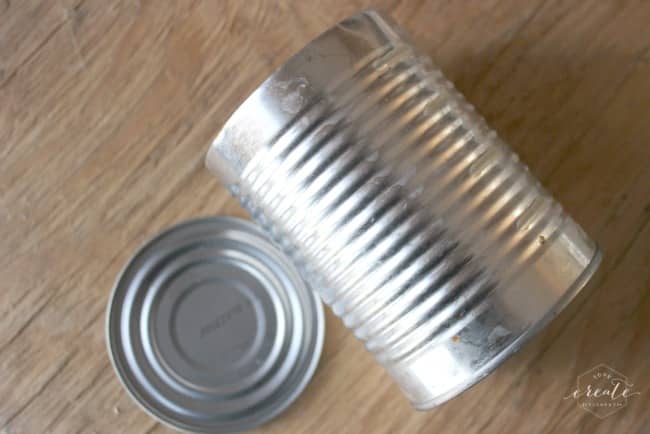 Materials:
tin cans
drill (optional)
hot glue gun
scissors
pipe cleaners
felt
accessories to decorate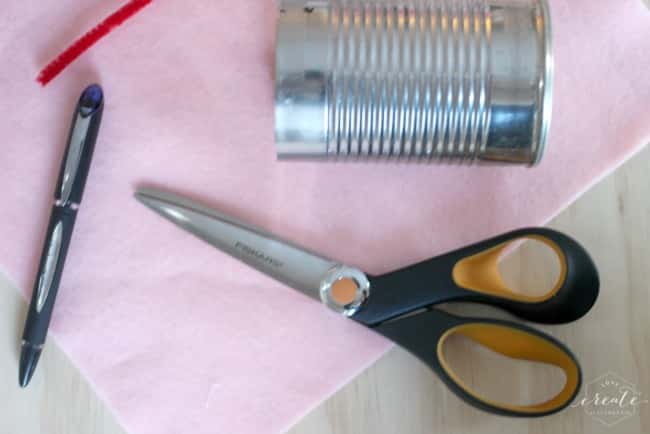 Start by drilling a hole in the top of your tin cans, with the holes across from one another. These holes will be used to slide the pipe cleaners through, so if you don't want to use a drill, you can easily skip these steps and hot glue the pipe cleaners on after.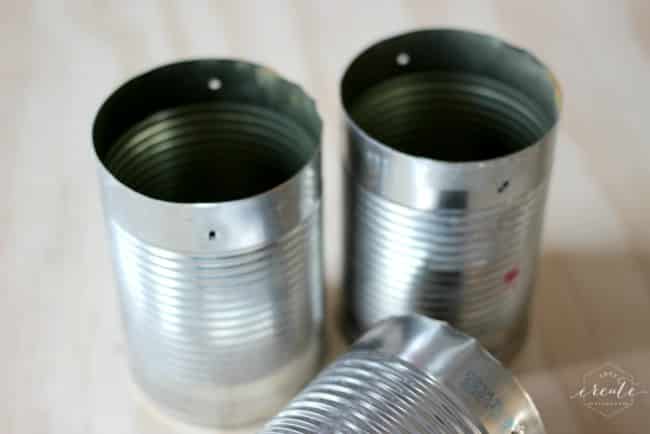 Next, take your felt and wrap it around the can but don't glue yet. You can cut off excess felt if you want to so that you just have enough to wrap around the outside, and fold inside.
Next, put marks on the outside of the jar and the inside of the jar where the drilled holes are. Then unravel the felt and use your scissors to put a small hole where you made your marks.
Fold the felt back around, making sure your holes all line up. then glue the felt in place, and string your pipe cleaners through the holes you made to create a handle.
Now enjoy the time with your little people while you decorate these pretty new cans!
My two-year-old has wrapped these baskets around her arms since the day we made them. I'm not sure she will ever let them go!
If you have even smaller littles in your life, you might want to try your hand at one of these cute Heart Taggie Blankets! They make a great gift :)