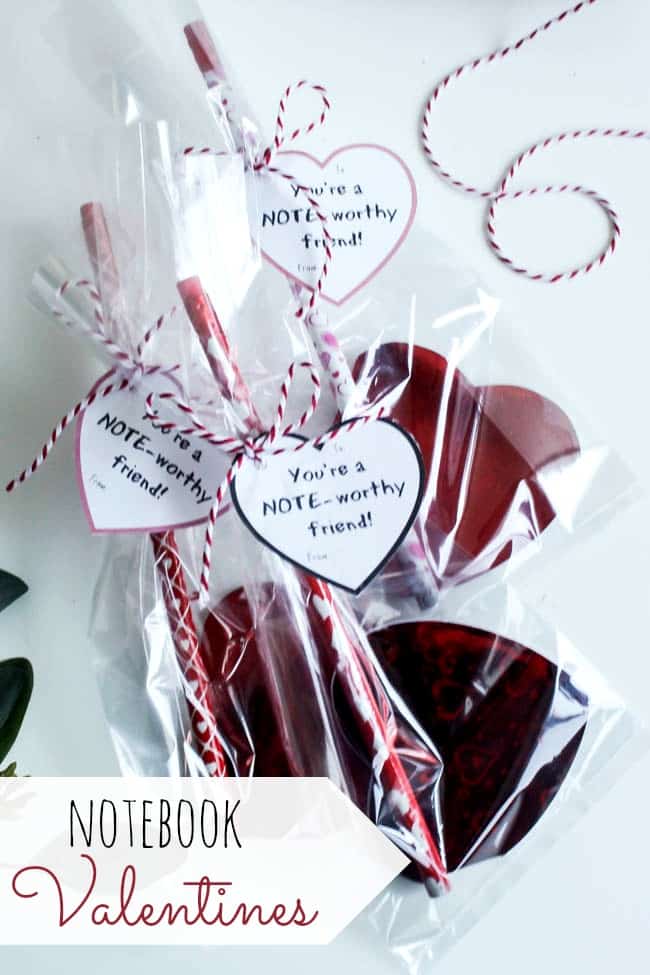 It's almost Valentine's Day! My daughter is sooo excited. It's her first year in preschool and her first year giving out Valentines to all of her friends. I wanted to send something creative to school – I'm pretty sure she'll get enough chocolate and candy already! lol. As soon as we bought these mini notebooks and pencils our little preschooler started asking, "Is tomorrow Valentines Day yet?". She's so excited to give them to her friends!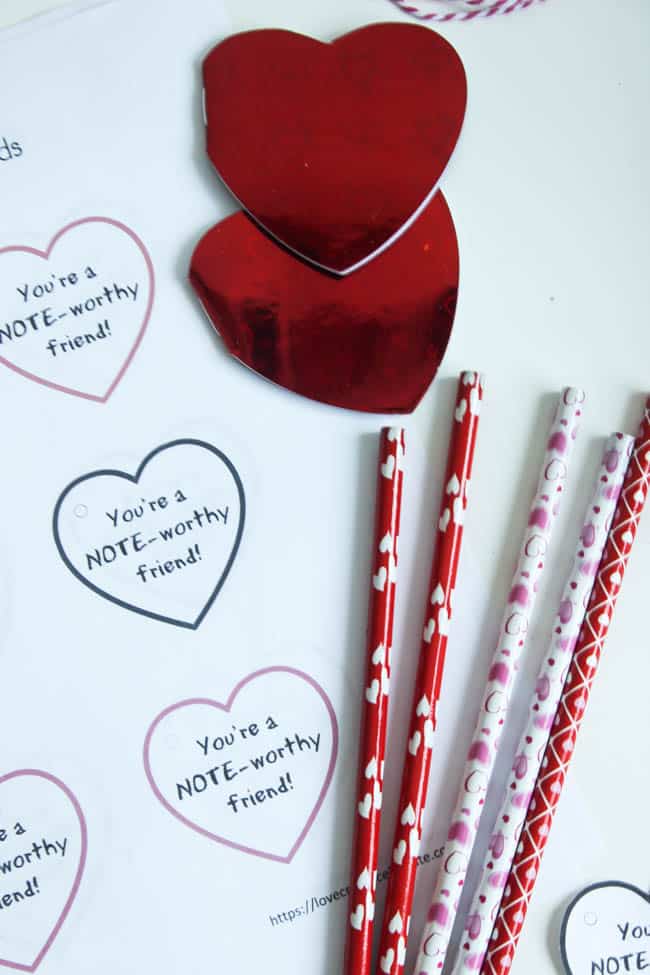 If you visit your local dollar store, you will probably find a bundle of these little notebooks and pencils. My local store had the 6 notebooks in a pack, and 10 pencils in a pack. So I bought everything for my daughter's class for only $5.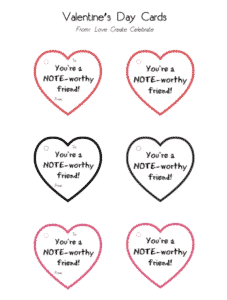 If you want to add these super cute "NOTE-worthy Friend" printable valentines, you can download them for FREE here:
(You are also agreeing to our Privacy Policy)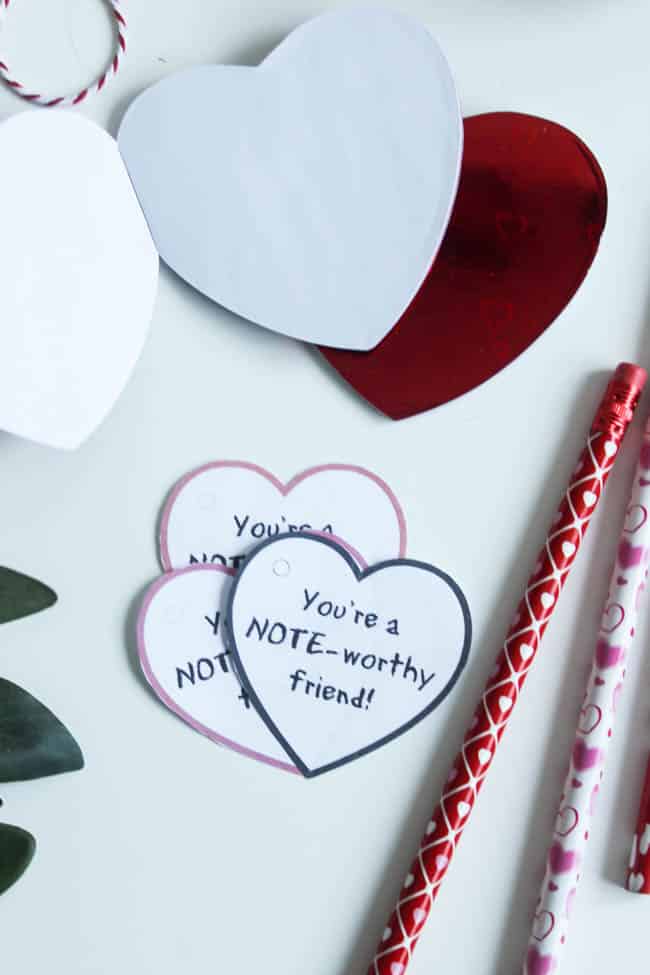 Once you have the hearts printed, just cut them out and attach them to a bag with your pencil and notebook inside! If you're really feeling generous, you can throw a chocolate kiss in too, lol (we might just do that for our preschoolers… ).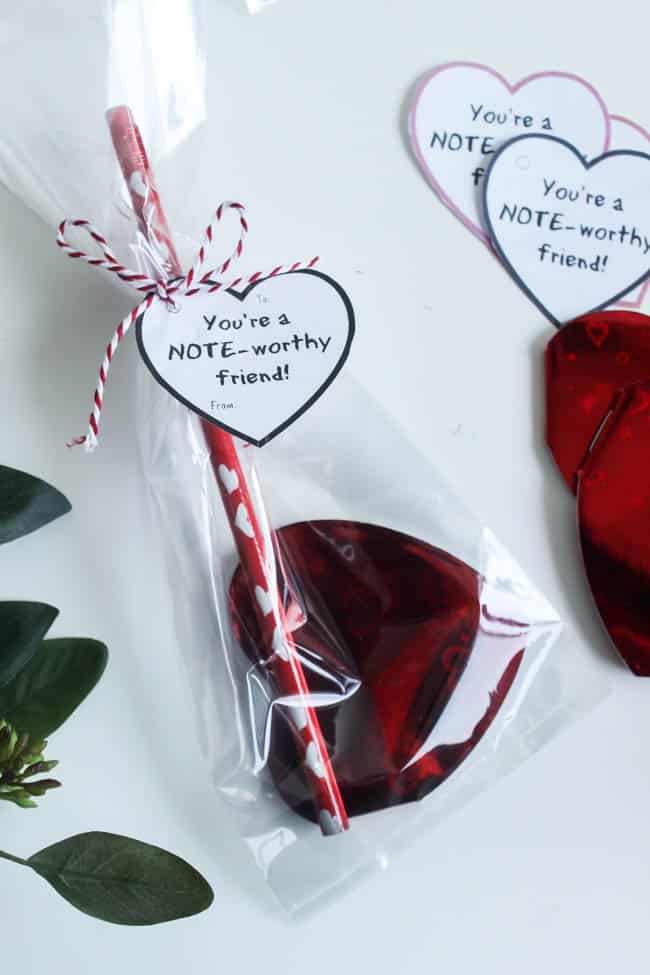 If you need an idea for the adults in your life, try these FREE Five Senses Printables!