Time for another monthly ingredient challenge!
You may remember the Apple, Bacon, and Cheddar Crostini's I made last month when the challenge was to make something with apples.
Well this month, peanut butter was chosen, and I was very excited about this one! For some reason, I have been ALL about peanut butter lately! On toast, on apples, by the spoonful… lol. We LOVE breakfast in our home, so I chose to use the peanut butter in our breakfast routine and made some DELICIOUS Peanut Butter and Banana Waffles :)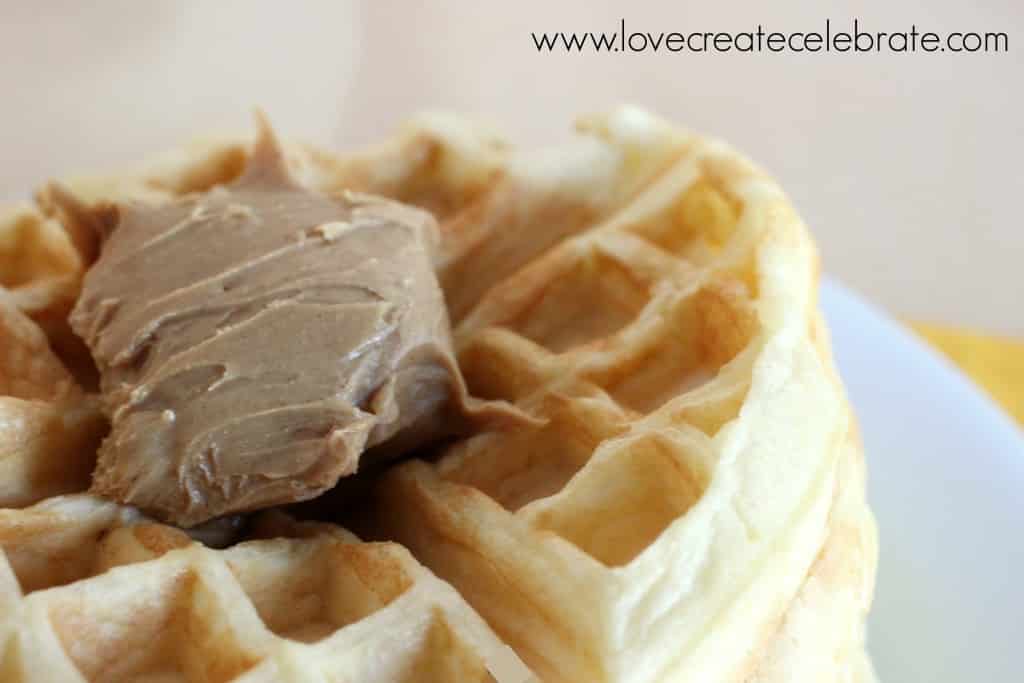 Seriously… if you like the combination of peanut butter and banana, you will LOVE these waffles. The peanut butter and banana is baked right into the batter and the flavour is amazing!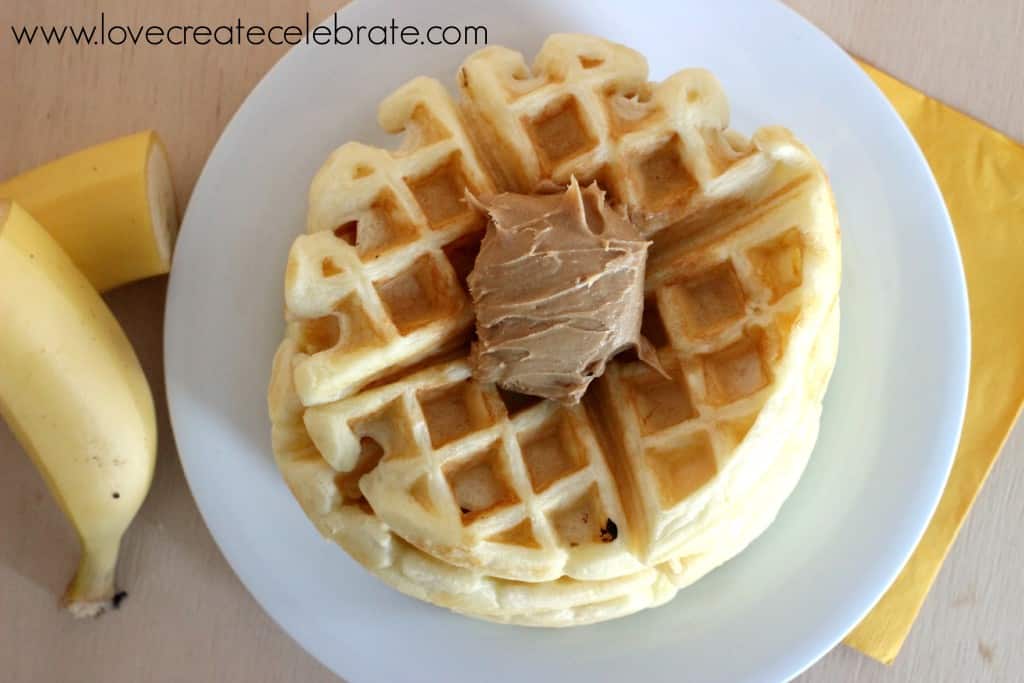 They were still very fluffy and scrumptious! Due to the above mentioned recent obsession with peanut butter… I may have even put peanut butter on top of them once to eat them, lol.
Or you could be more traditional and top them with maple syrup and whipped cream :) Either way, you won't be sorry that you tried this delicious breakfast treat!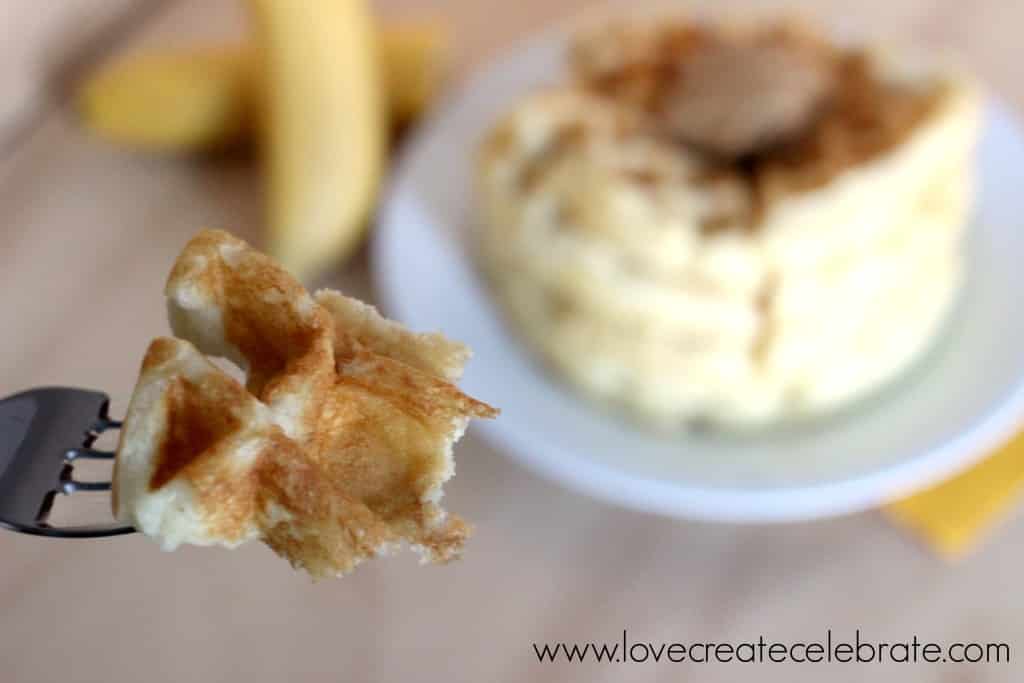 Print the recipe below and let me know if there are any questions!

Peanut Butter & Banana Waffles
Delicious peanut butter and banana waffles :)
Ingredients
1 3/4 cup flour
2 cups buttermilk
1/2 cup oil
1 cup peanut butter
1 banana
1 tbsp baking powder
1/4 tsp salt
2 eggs (separated)
Instructions
In a large bowl, whisk together dry ingredients.
Add liquid ingredients (except the egg whites). Mash up banana. Add banana and peanut butter to mixture. Mix well.
Fluff the egg whites separately for a few minutes, then stir into mixture.
Cook in your waffle iron, as directed. Top with maple syrup and whipped cream if desired! Enjoy :)