Time for our Monthly Ingredient Challenge again!!
I'm so lucky to be included in these challenges alongside some amazing foodie bloggers!
This month one of my favourite ingredients was chosen for the monthly ingredient challenge: BACON! I already used bacon another month when I made my Apple, Bacon, and Cheddar Crostinis. I had no trouble coming up with another recipe. This month I added bacon to the classic granola bar, to create Peanut Butter, Maple, and Bacon Granola Bars!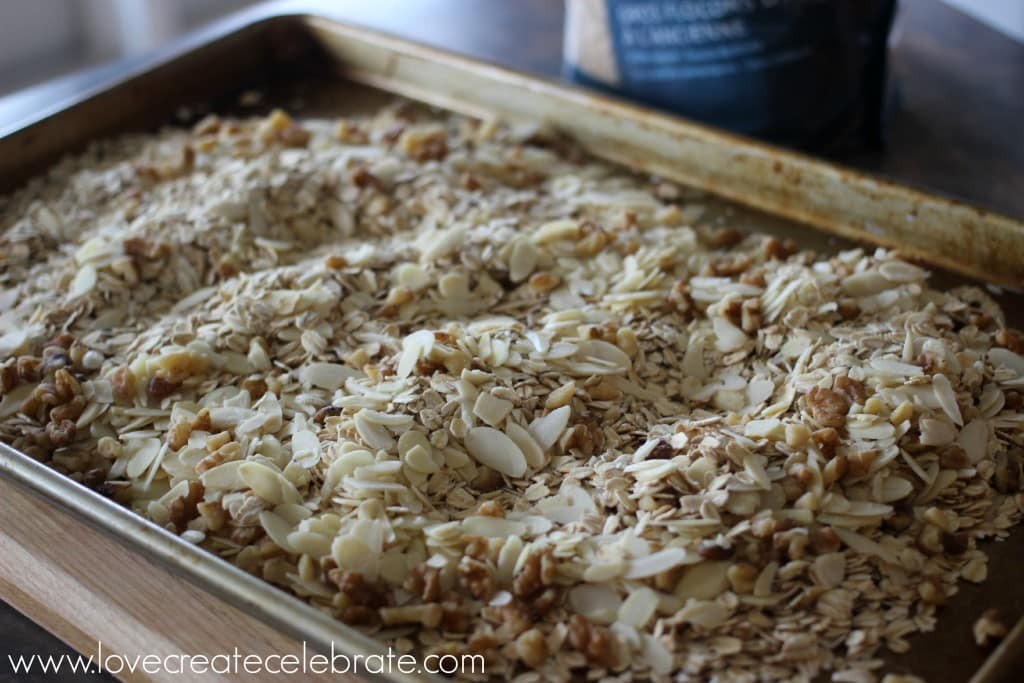 The first thing I did was roast my oats and nuts.
Roasting both of these ingredients really brings out the flavour in them.
Almost any recipe with nuts deserves to have them roasted first!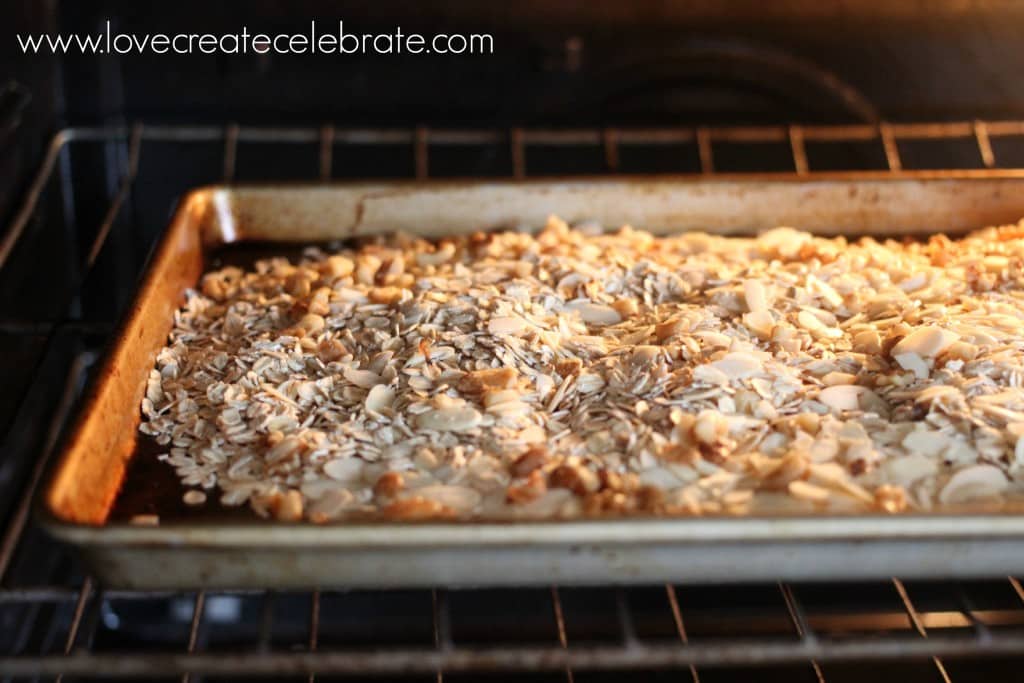 I gathered the rest of my ingredients next. The combination of maple and bacon is phenonmenal *drool*. If you've never tried it, I urge you to try it one day!
The wet ingredients I used were honey, maple syrup and peanut butter. Then I used maple bacon to up the maple flavour (This Canadian can't get enough!), and I used 1/2 dried cranberries, and 1/2 dried blueberries for my dried fruit.
It came out looking delicious!
My husband and daughter both loved the flavour in these unique granola bars. I'm SO glad I took the risk with this recipe.
Hope you like it!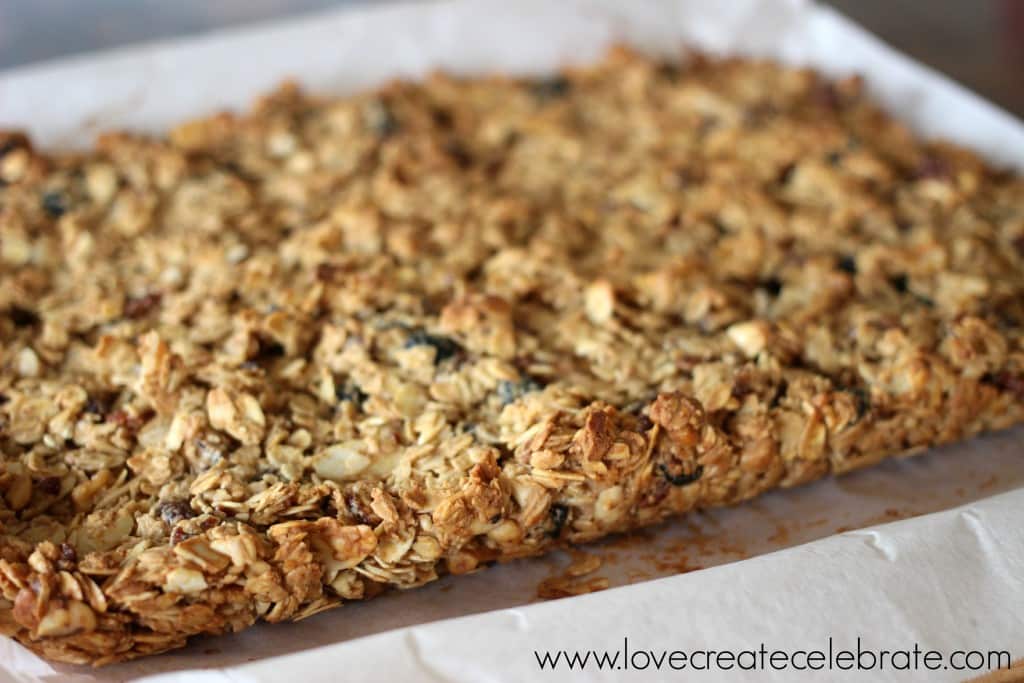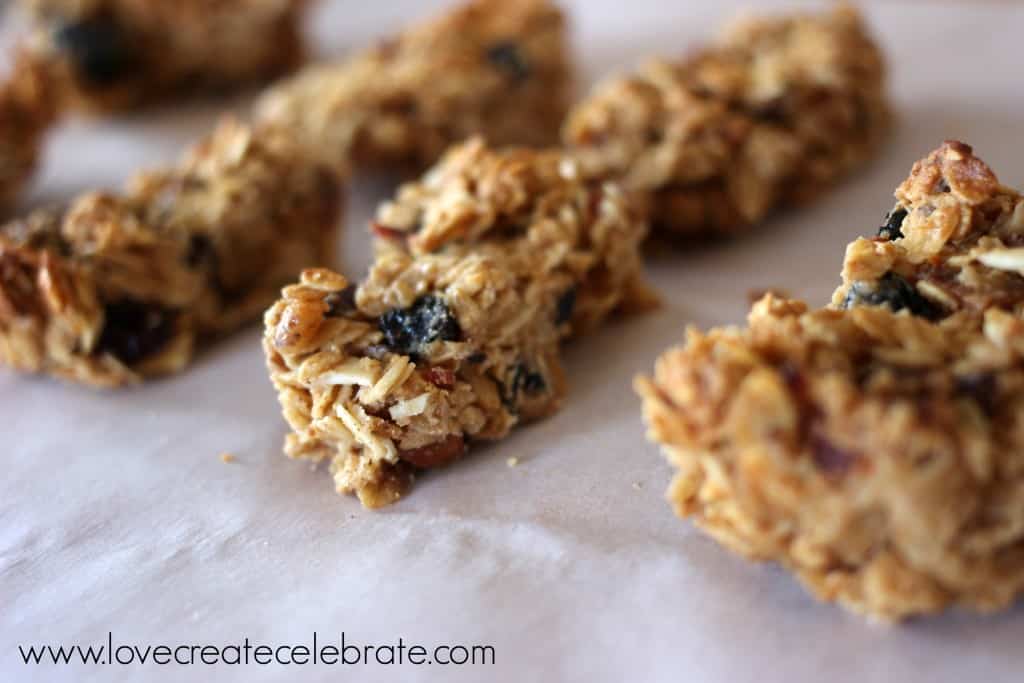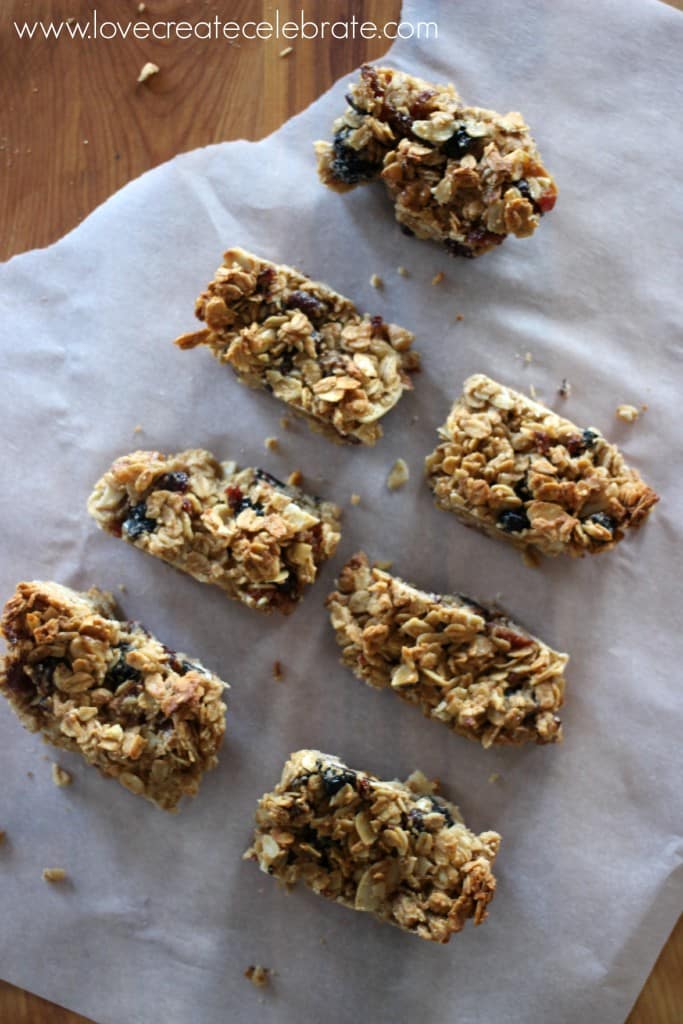 Print the recipe below!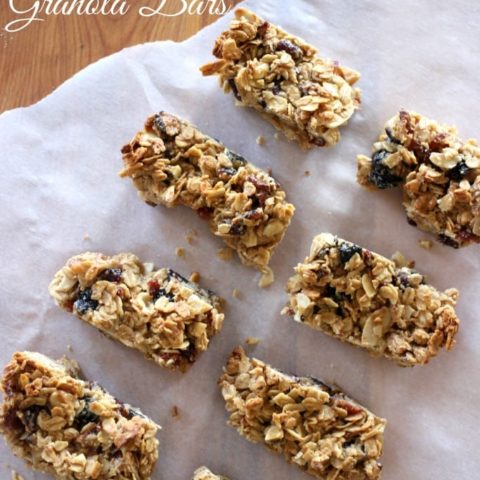 Peanut Butter, Maple, Bacon Granola Bars
A sweet granola treat. Everything is better with bacon!
Ingredients
3 cups rolled oats
1 cup slivered almonds
1/2 cup chopped walnuts
1 cup peanut butter
1/2 cup honey
1/2 cup maple syrup
8 slices maple bacon, cooked
1 cup dried fruit (cranberries and blueberries are great!)
Instructions
Preheat oven to 350F.
Mix the oats, almonds, and walnuts. Lay flat on an ungreased cookie sheet and bake for 10 minutes.
Melt peanut butter slowly in a microwavable bowl.
In a medium sized bowl, whisk together peanut butter, honey and maple syrup.
In a large bowl, add liquid mixture to roasted ingredients. Also add dried fruit, and chopped bacon. Mix all ingredients together so that they are all moist and well combined.
Cover 9 x 13 pan with parchment paper and pour ingredients into pan. Press down evenly.
Cook at 350 degrees for 25 minutes.
Let cool. Cut apart and Enjoy!