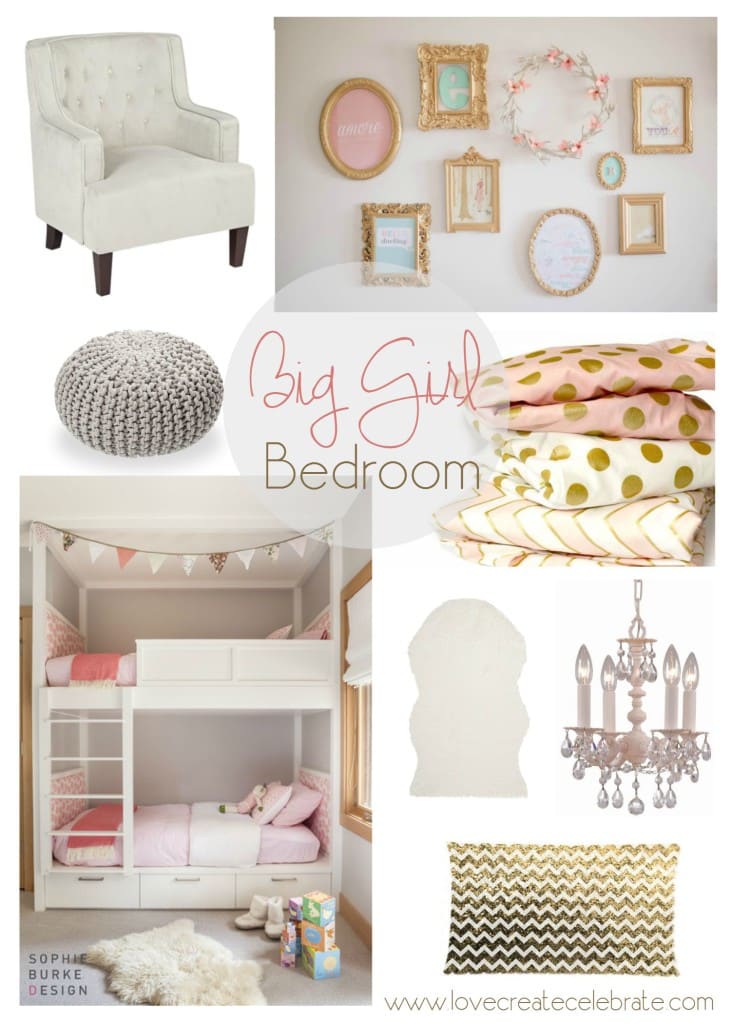 Well, it's week two of the One Room Challenge… better known as the Work-Your-Butt-Off-To-Complete-An-Impossibly-Beautiful-Space Challenge. You can read.more about the challenge at Calling It Home. If you missed it, I started off the challenge last week by sharing my Eclectic Big Girl Room inspiration. This week I'm sharing our progress, which primarily includes painting, painting, painting, and a little bit of thrifting :)
We started by choosing a white paint colour to paint the walls in the bedroom, and the closet. I wanted something bright and fresh. We chose to use
Frost by Behr Paint
, and it was the perfect choice!

This room seemed to have MANY different uses along the way, so the walls were littered with giant nail holes and imperfections. Lots of putty and primer went into these walls before we could even begin the painting process.
But since, we couldn't paint the walls, we painted the closet (see photo above), and quickly went out to make our first (second if you count the paint) bedroom purchase: a closet organizer. You can see the boxes scattered on the floor in the chaotic room below…
Here's a quick glance a the room after painting, painting and more painting of the baseboards and walls (except the feature wall).
And here's our little helper! She should be ready to paint her own room by the next makeover!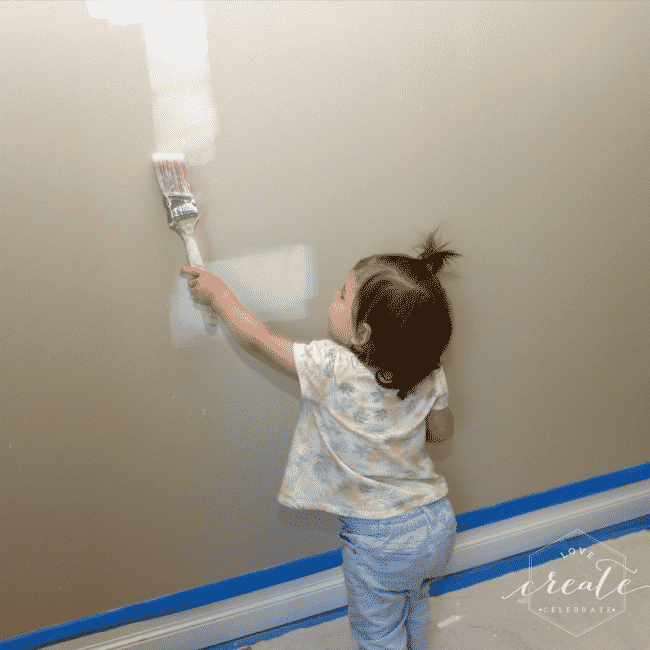 And…. duh, duh, da, duh! The closet organizer, which is going to make my life 100% easier as I move my little girl's things into the room.
Since we can't paint every day, we also took a couple of opportunities to check out the local thrift stores and buy some much needed furniture.
Our first find was this dresser and bedside table set that we bought from the local Second Chance Furniture store in Grande Prairie. The pieces have the same hardware on them that my bedroom furniture had as a little girl! That may be part of the reason I needed to buy them… also the fact that they are made from wood and provide a great base for a fabulous furniture flip (stay tuned!).
Finally, I found this GREAT mirror! I love, love, love the detail, and I can't wait to re-paint it and set it up for my little girl.
Well, that wraps up week one!
How do you think we did?
Here's how we're doing with our lengthy six week "to-do" list:
Paint walls (including closet walls)
Paint baseboards, main door, and closet doors
Paint stencil feature wall
Purchase and install closet organizer
Cut, install, and paint crown molding
Find thrifted dresser and re-paint/re-design it
Find thrifted mirror to re-paint
Purchase and assemble bunk bed
Find/make pastel accessories
Sew curtains
Sew duvet cover, pillow cases, and throw pillow covers
Find light fixture
Create art work for DIY gallery wall
Help Ellie (my daughter) create art work for her space
Find a chair for her/me to read in
Find rugs for space
Make DIY bedroom hooks
Possible DIY night stand
Possible DIY bookshelf
For more inspiration, take a peak at my Kids Rooms Pinterest board.
Make sure to check out the other amazing room transformations at Calling It Home now!