It's getting close to that big mystery date! With a baby due any day now (or already here!), I asked some amazing bloggy friends if they would be willing to write some guest posts for me! Please welcome them and show them some love :) Don't forget to follow along with me on Instagram (any baby pictures will appear there first!).
Today, I have the amazingly talented and creative Sarah, from Creative Ramblings sharing one of her amazing free printables with all of us! I love all fall decor so naturally I fell in love with this project too! Take it away Sarah…
Hey I'm Sarah, I blog over at Creative Ramblings, I am so excited to be here today while Lindi is off snuggling a little bundle of joy. We are going to have some creative fall fun! I am sharing an easy to make printable fall banner. I'm even giving you the printables, you just need scissors and some glue. Let's celebrate fall and get crafty.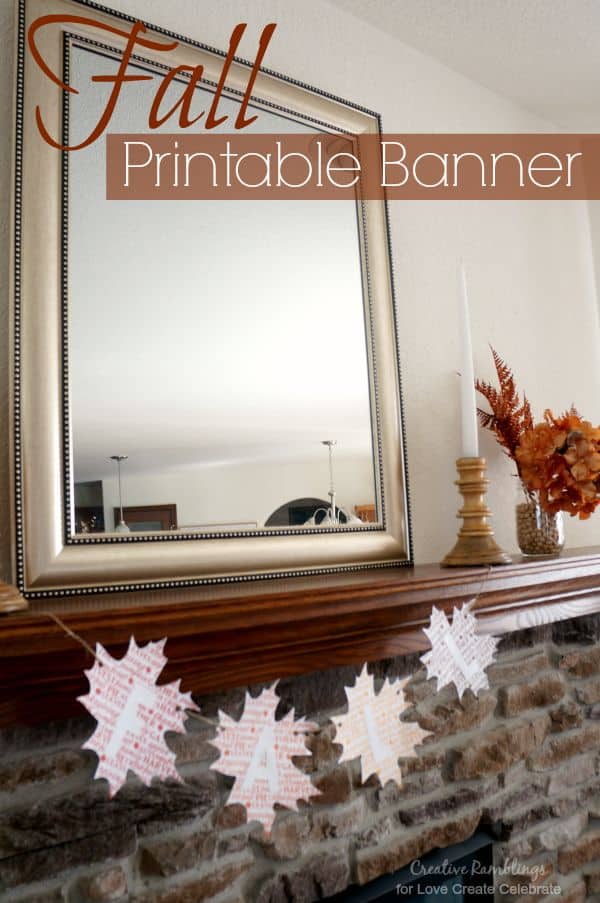 I love creating banners, so much so I sell them in my Etsy shop. Hanging a banner on my mantle is like a finishing touch for any celebration; a birthday, a holiday or a season. Today I created a fall leaf banner with seasonal words and shapes in some lovely fall tones.
I created this using my Silhouette Software, a great program to design and cut projects. For this banner I set it up so you can easily print and cut it with scissors, no fancy software required. Scroll down to download you fall word art leaves.
I printed 4 colorful word art leaves on white card stock and cut them out. I added white block letters to spell out fall.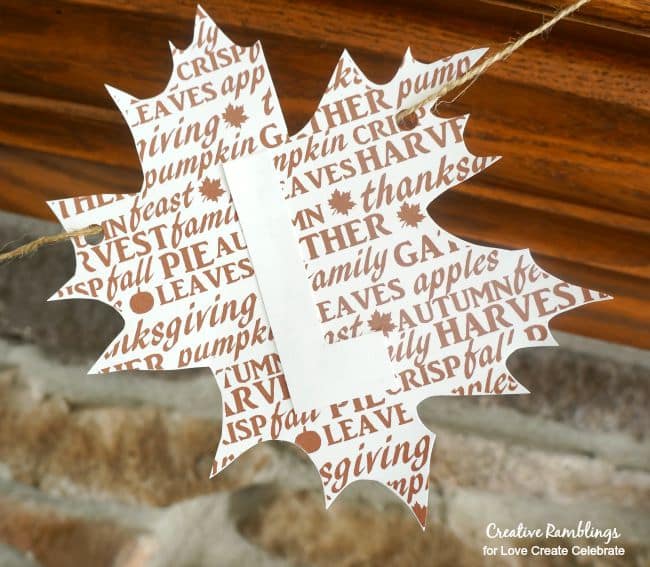 This is such a simple banner but perfect for the season, and I can keep it up through November.
You can download your banner below. Just print each page onto white card stock. I purposely mirrored the letters in FALL so that when you cut them out you won't see any print lines left over.
DOWNLOAD YOUR FALL BANNER HERE
Have fun with this and happy decorating! If you want more fall inspiration be sure to check out some of my reader's favorite fall posts below.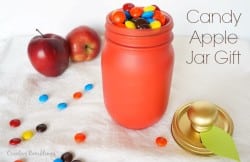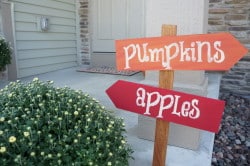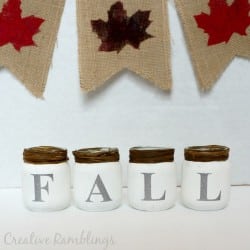 You can find more from Creative Ramblings on Instagram, Pinterest, and Facebook.