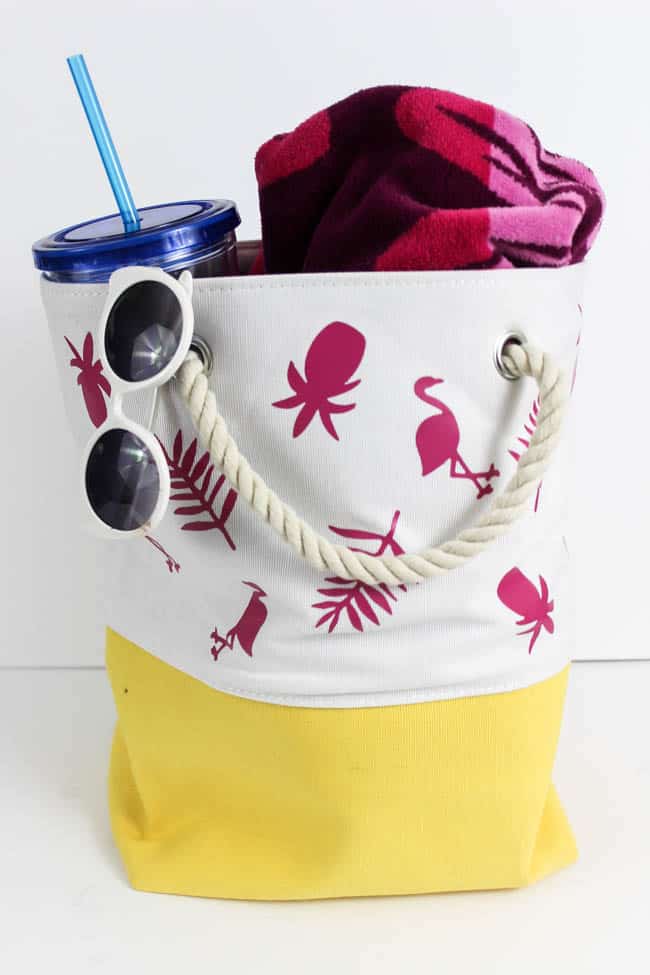 Usually I use my Spellbinders Platinum 6 to make home decor pieces, but this month I'm veering away from my usual home renos to bring you a quick summer project for my kids :) I don't know if I've ever made anything that they've loved as much as this Summer Tote Bag. It may follow us everywhere, lol.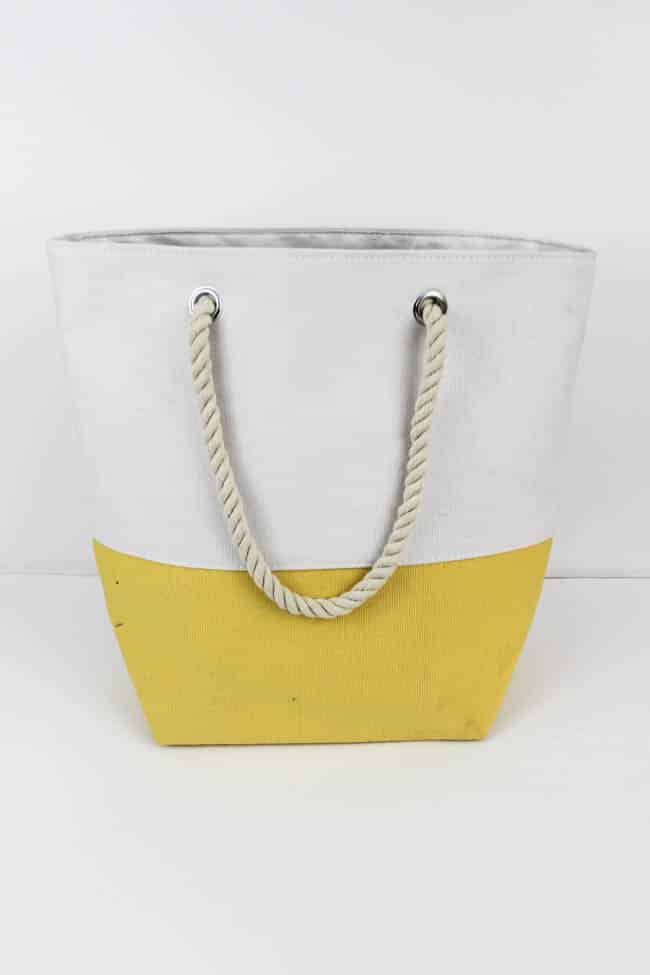 *This post was sponsored by Spellbinders. As always, opinions are 100% my own. For more information, please read my disclosure policy*
I found this tote bag and knew my kids would love it! They carry bags everywhere – three at a time. The bigger the better. Lol. But I wanted to dress it up a bit and make it more their style :)
Here's everything you need to finish this project:
A Canvas Bag
Platinum 6 machine
Tropics Wild & Free Die Cuts
Pink Heat Transfer Vinyl
Iron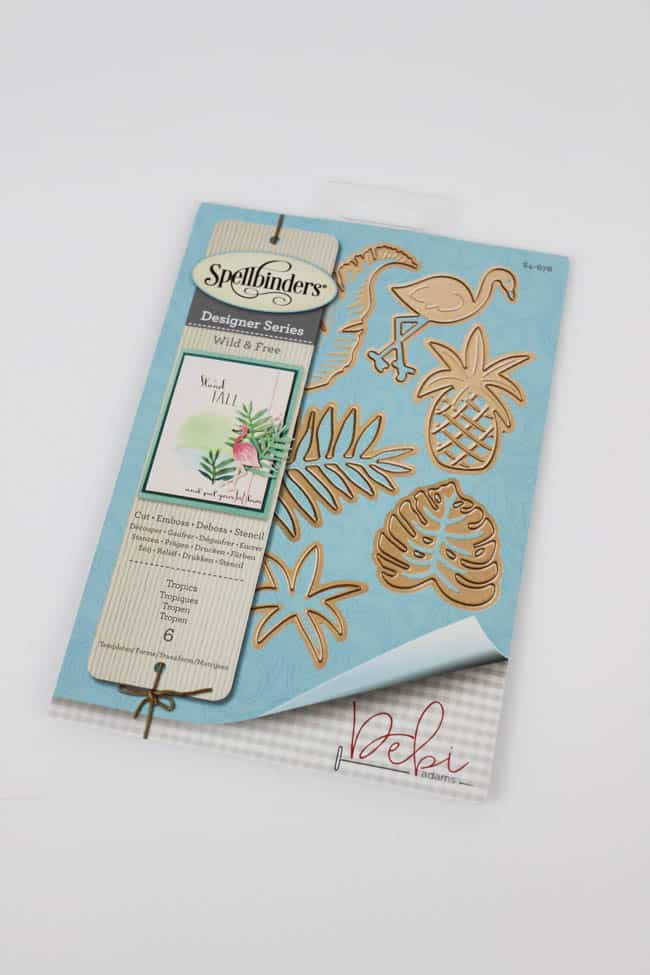 I love these summer Tropics Wild & Free Die Cuts! Is there anything that says summer better than flamingos, pineapples, and palm leaves? I don't think so!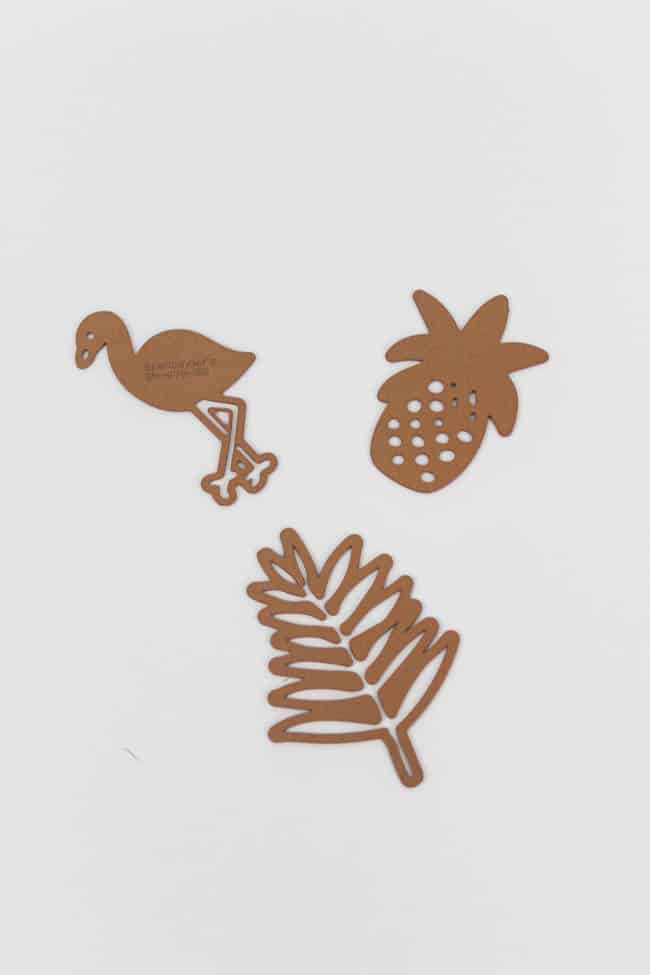 I put the die cuts through my Platinum 6 machine, with Pink Heat Transfer Vinyl underneath.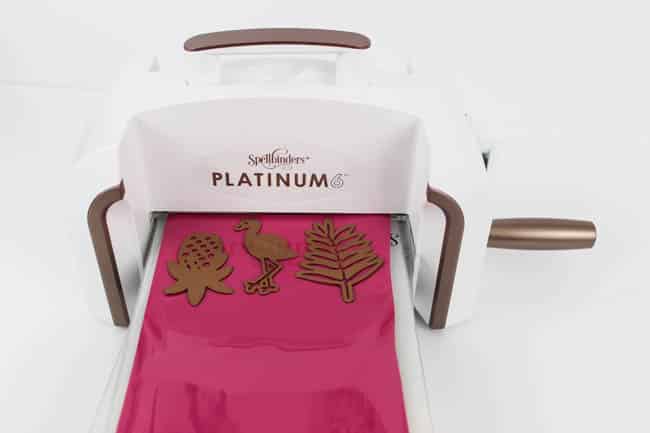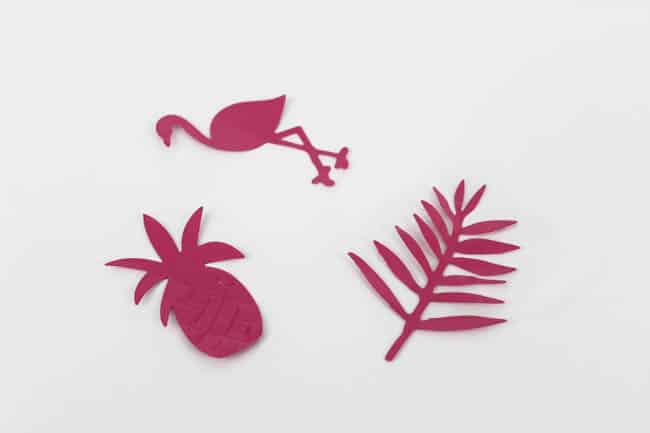 Heat transfer vinyl has two layers: the vinyl and the protective clear layer. After a couple of times, I learned that the machine would easily cut through the top layer, but sometimes didn't quite cut the corners of the bottom layer. So make sure to put your vinyl through with the protective shiny layer down. That way if it only cuts easily through the top layer, you can remove that layer and keep the clear layer on, which will only protect the vinyl more from your iron.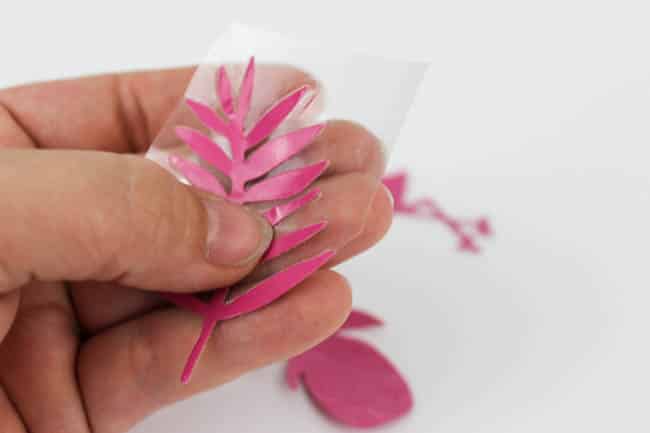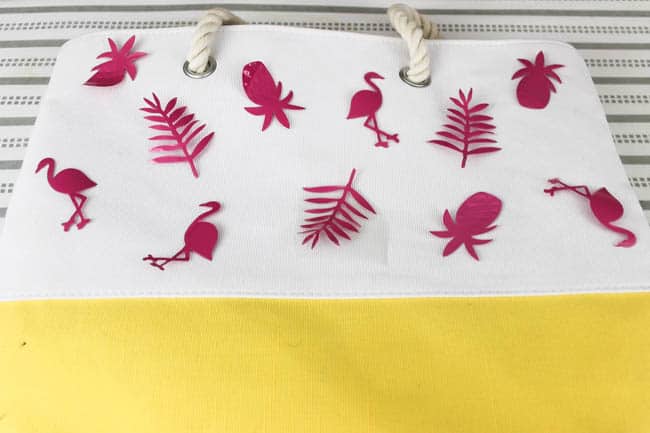 Place your vinyl pieces wherever you want them, and iron them on using the no-steam setting on your iron. You just need to hold the iron in place for about 10 seconds over each piece.
Once the pieces are set, you can easily peel off the protective layer and you're done!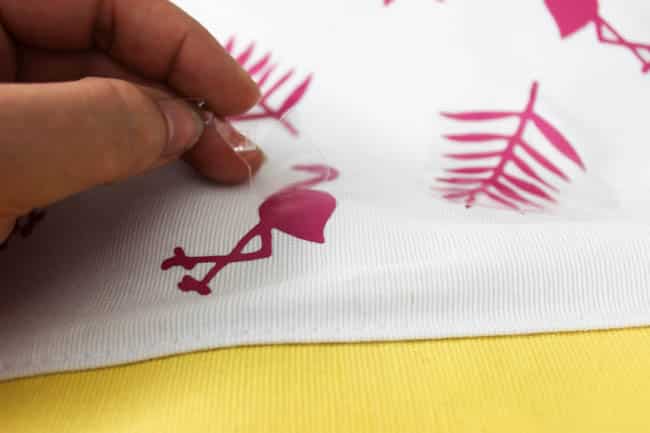 THIS VIDEO is from a different project, but it shows exactly how easy it is to use heat transfer vinyl for a project!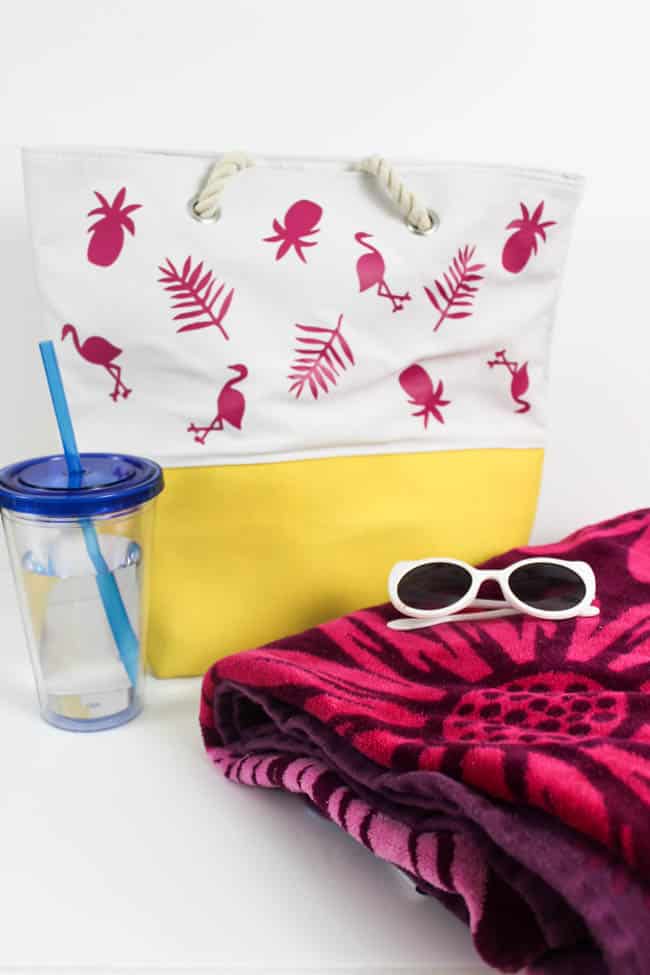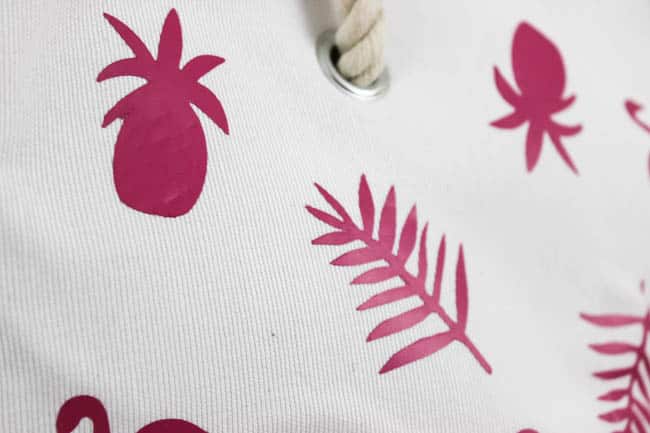 We're all ready for the beach! Are you?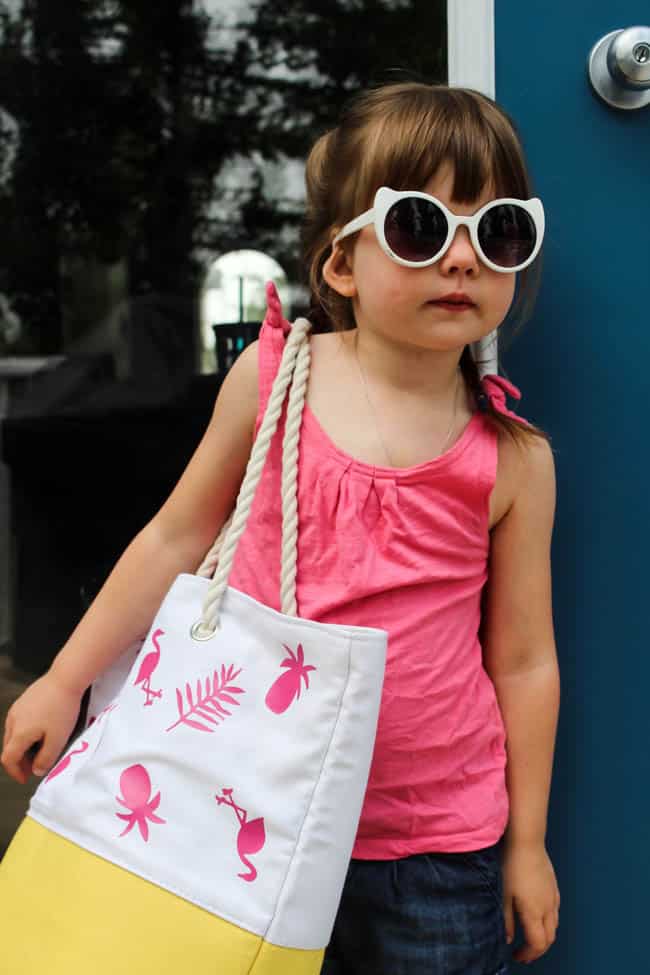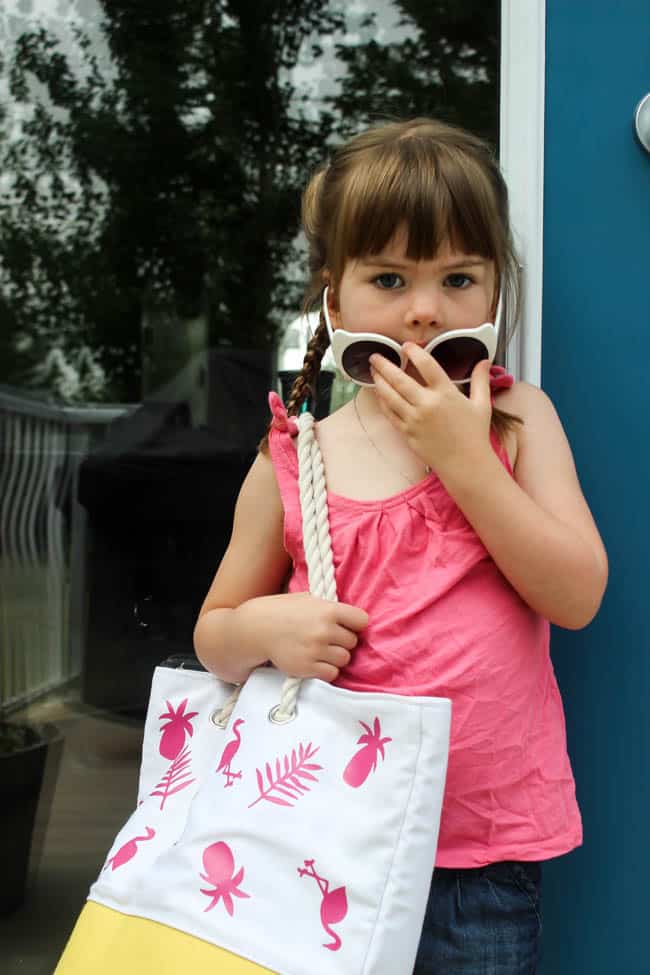 If you want to check out a couple more Spellbinders projects, you might like these: