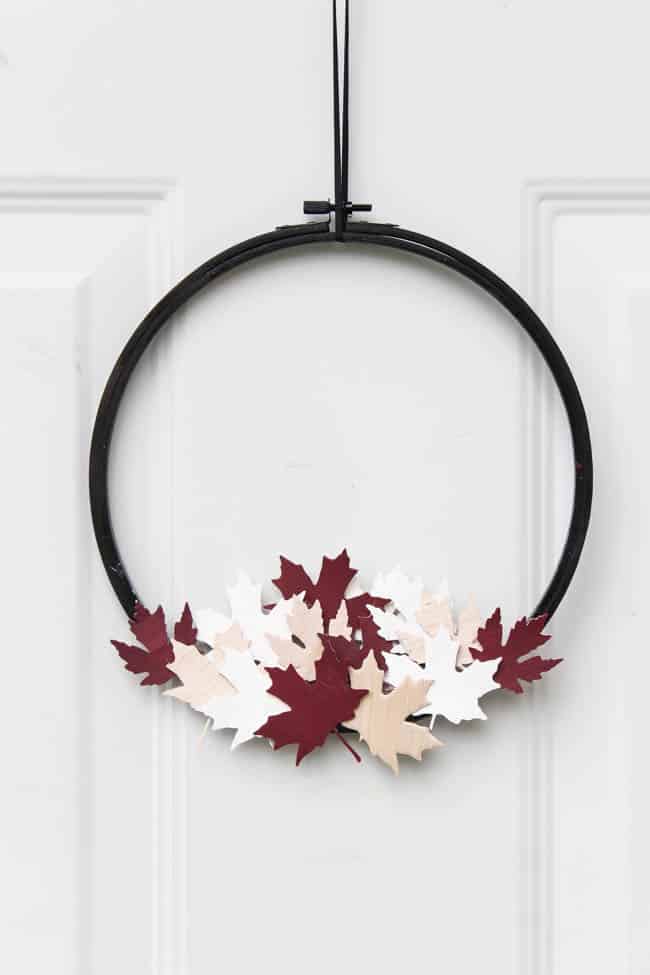 This is a big year for Canada: the 150th birthday. I'm already seeing Canadian stores fill with great home decor for the holiday, but I have yet to purchase any because… well… DIYer. I had a few crafty ideas up my sleeve and I'm happy to say that I finished a couple of them before the big celebration, so hopefully some wonderful readers out there will get a chance to make them!
*This post was sponsored by Spellbinders and may contain affiliate links for your convenience. For more information, please read my disclosure policy*
This idea started when I saw the simple maple leaf die cut for my Platinum 6 machine.
Materials:
Platinum 6 Machine
Fall Foliage Etched Dies
Balsa Wood
Embroidery Hoop
Black Spray Paint
Red Paint
White Paint
Glue (I used Power Tac)
Instructions:
Start by spray painting your embroidery hoop black.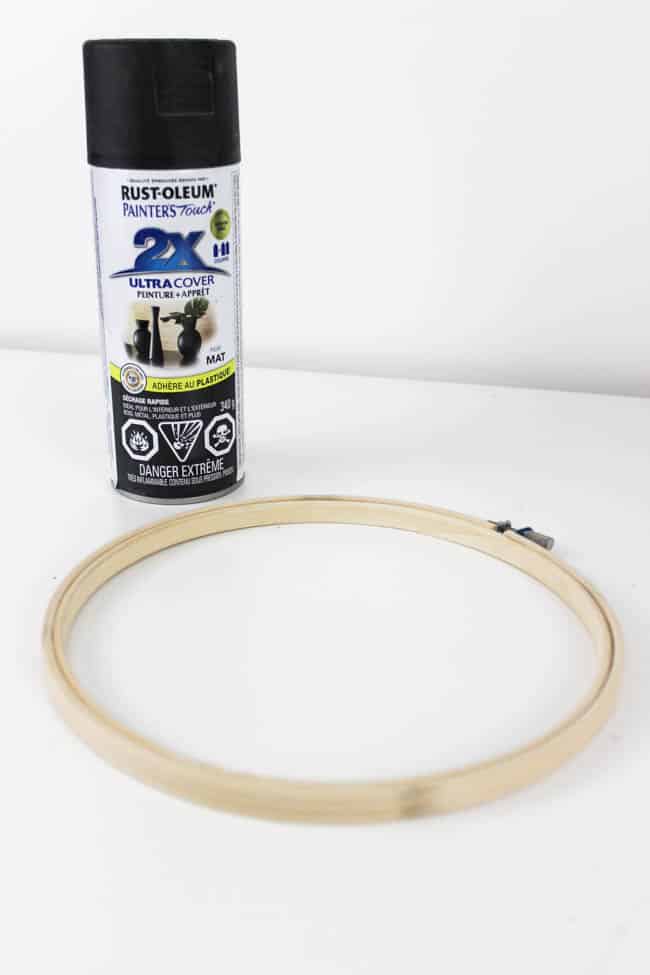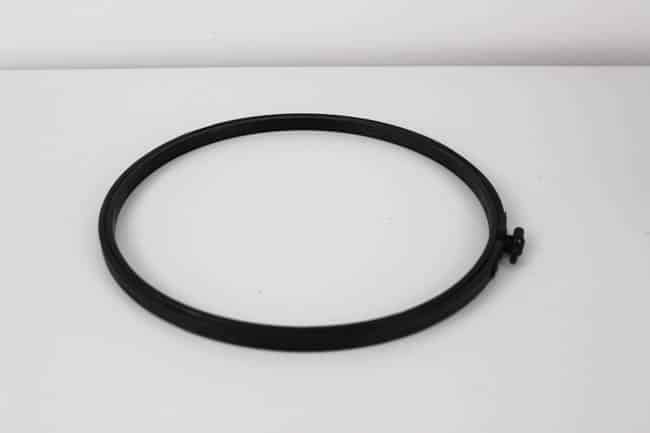 Grab your Fall Foliage Etched Dies and cut maple leafs out of balsa wood. I used balsa wood because I knew the wood would be sturdy enough to stand up on its own and not flop over in the wind. I cut 9 large leaves and 6 small leaves. One swipe through the machine is enough to cut the wood perfectly! (PS – I have another great project with this same die cut coming in a week – totally worth the purchase!).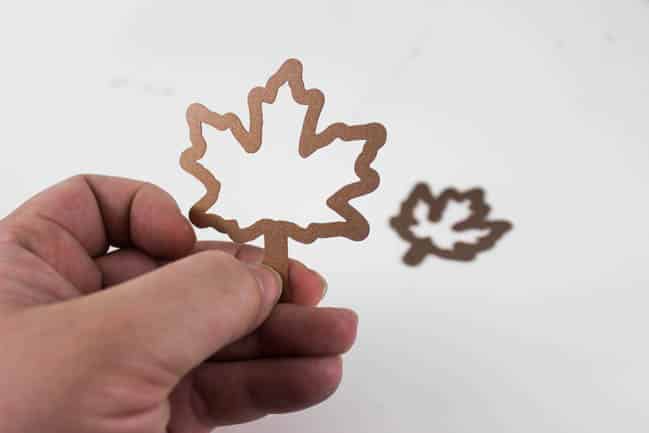 I painted five leaves red, painted five leaves white, and left five leaves as natural wood.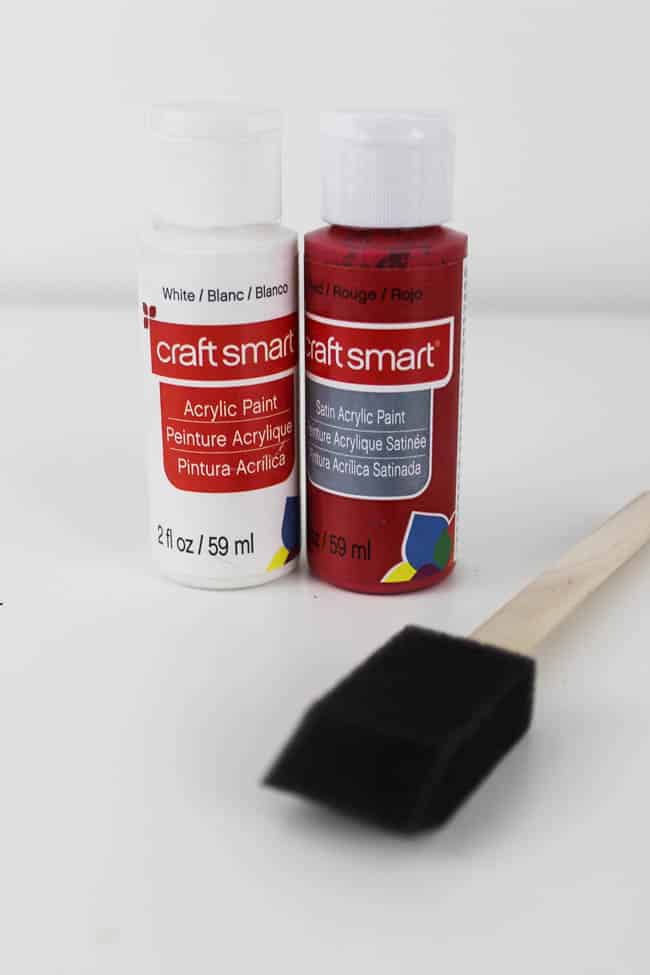 Once everything was painted and dry, I added Power Tac to adhere the leaves to the hoop and then to each other.
I made a row of leaves along the bottom of the wreath, and then slowly built up the maple leaves along the inside edge.
So happy to have some fun Canadian pride to hang on my front door this year! Happy Birthday Canada!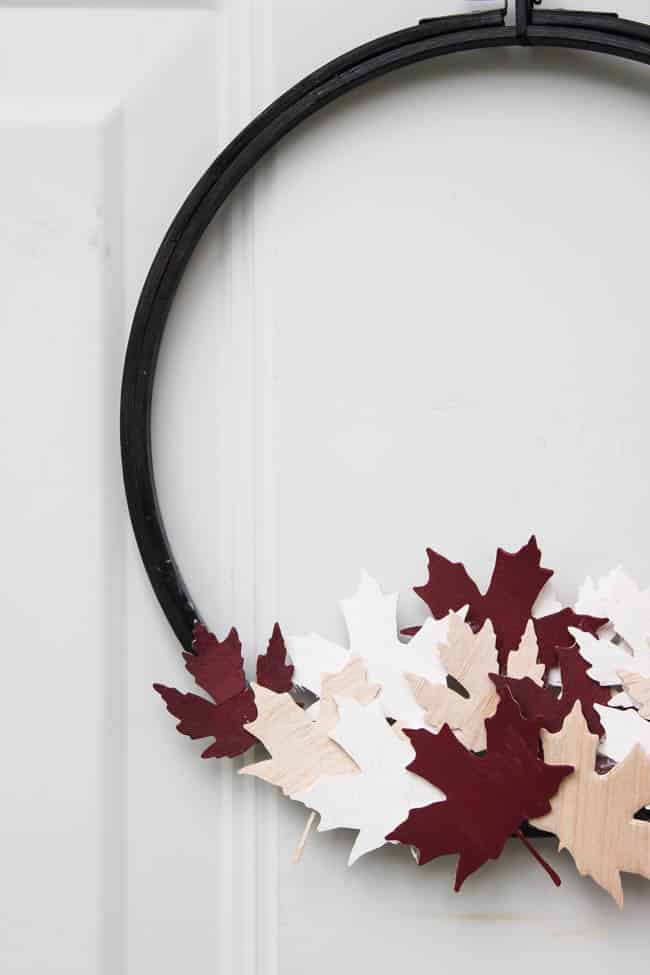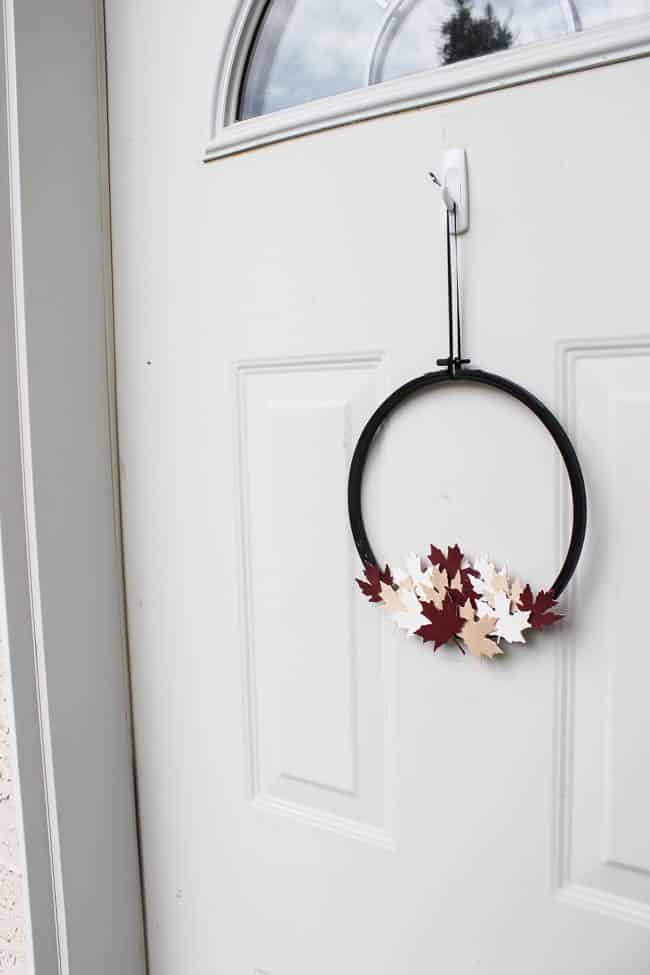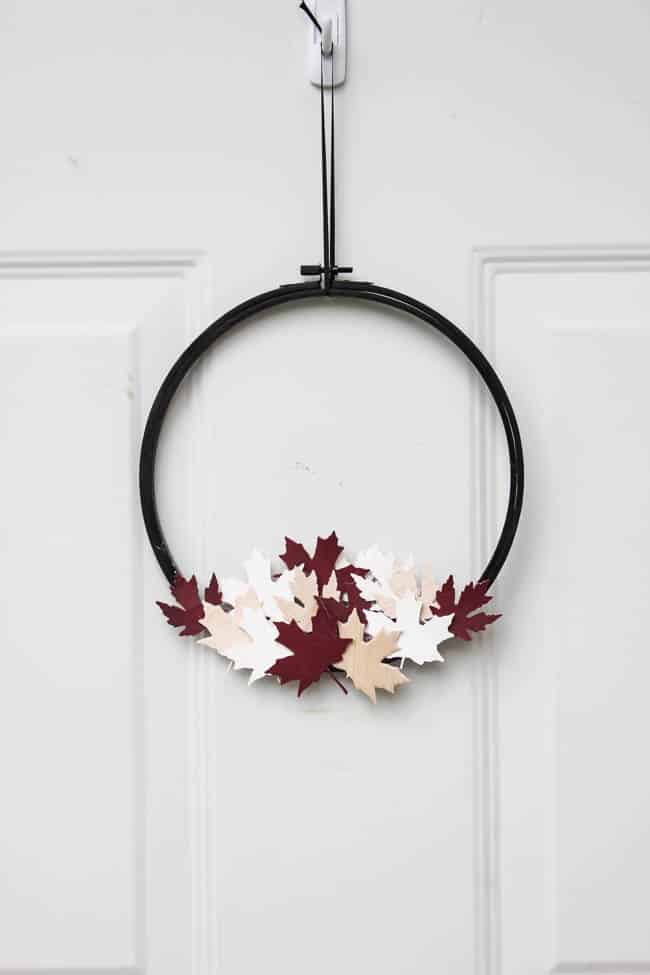 If you are looking for some great desserts for Canada Day, make sure to check out these Canada Day Cheesecakes too!