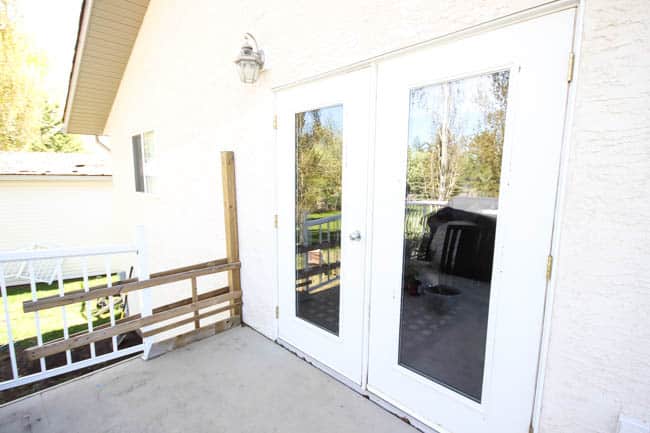 Have you noticed that I never share my patio on the blog or on Instagram? That's because our patio situation was a bit grim. Beige stucco, beige floors, and beige doors with ratty old furniture from my college days did not make for the nicest photos, lol. Buuuut, that's all about to change! I'm infusing some life into this boring space and showing you how you can brighten up your boring patio with BEHR®!
*This post was sponsored by BEHR®. All projects, statements, and opinions are my own.*
Here are a few before pictures of the space, so that you know I'm not exaggerating when I say it was lifeless.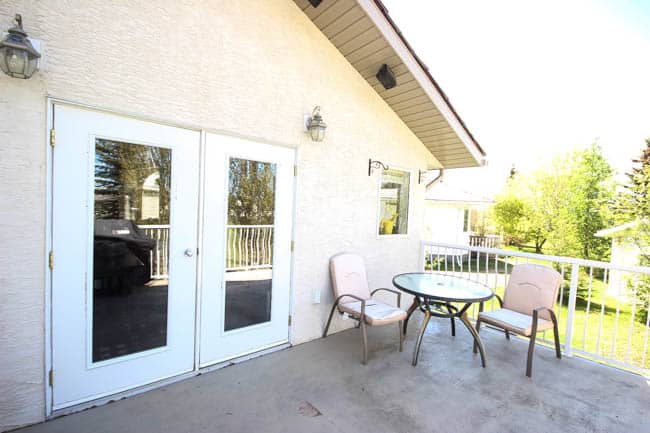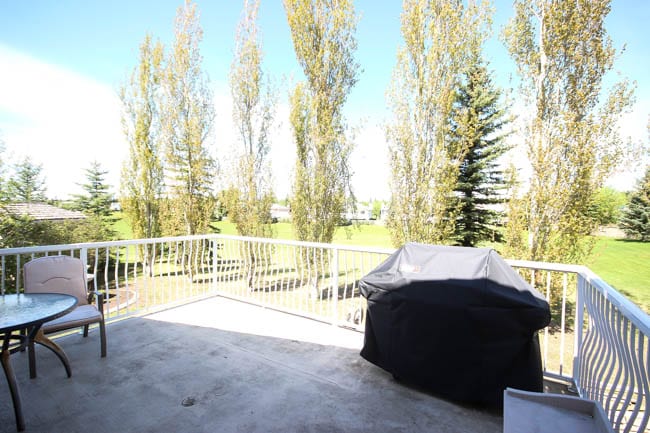 We finally took the plunge and bought a beautiful outdoor sectional in a light grey, but the grey on beige palette still left the outdoor space feeling pretty bland. So we decided to use a bright and beautiful BEHR® paint colour to transform some of the space.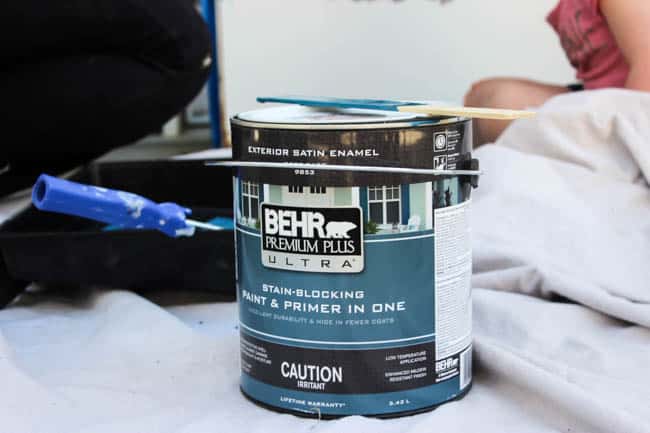 Since we were working on an outdoor space, we chose BEHR PREMIUM PLUS ULTRA® Exterior Paint & Primer in One. The colour we chose was Mammoth Mountain which was the perfect shade of blue, just a step towards teal.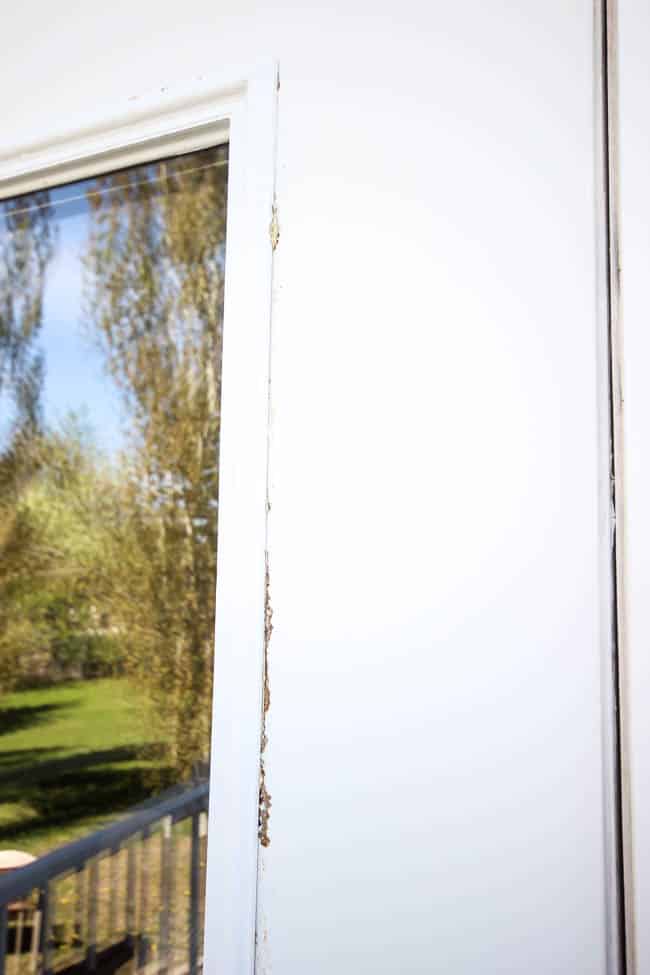 We started by painting the exterior double doors. Before painting we removed the windows. You could just tape it off instead, but we also had a bit of rust on the side of the doors that we wanted to deal with.
I scraped the rust and cleaned the entire door with acetone before starting to paint. The paint dried very fast because it was a warm day, so I did a couple of coats in the same day and I was done!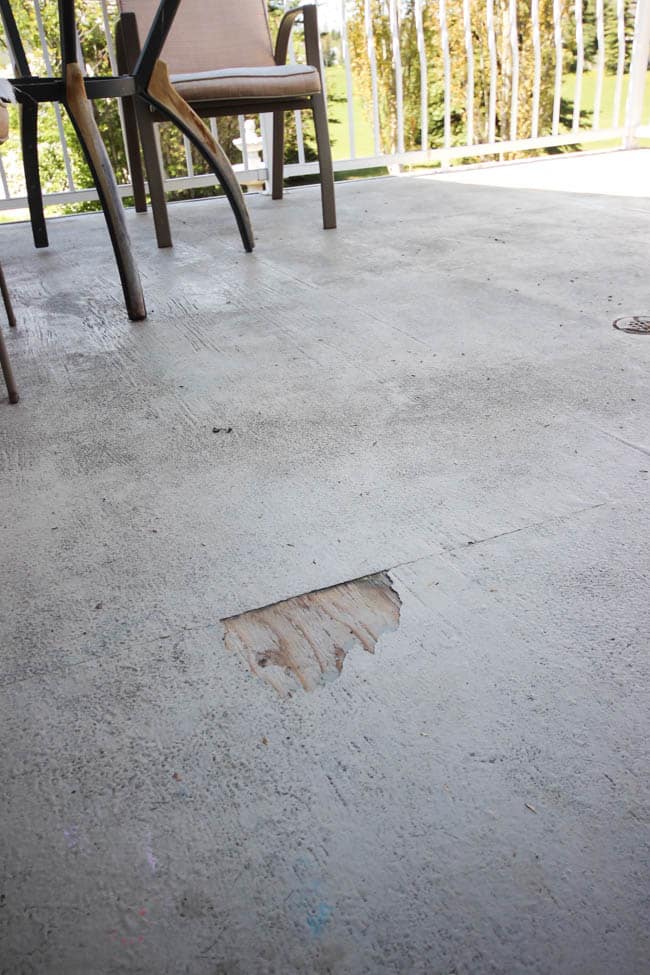 Since we were giving the patio a facelift, we couldn't ignore the fact that the deck needed to be repainted, so we lifted off the plywood, only to find that the deck boards were all rotting because the deck was previously sealed and levelled incorrectly.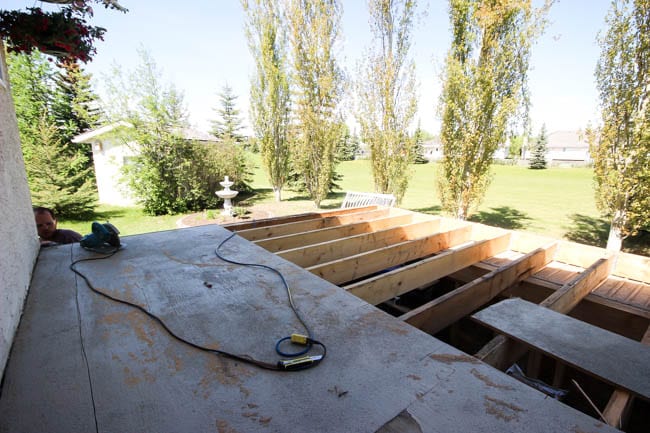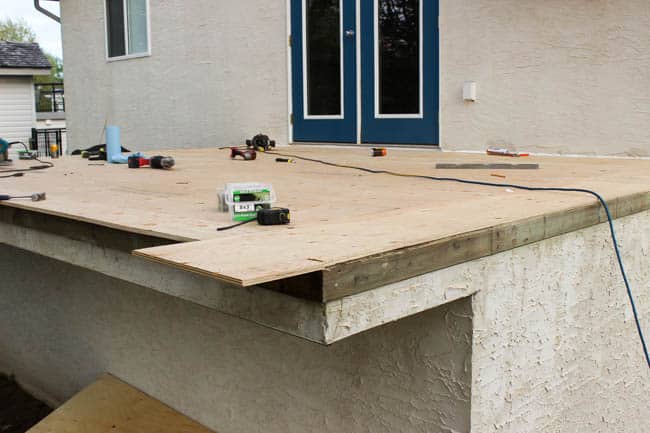 So we did what any good DIYer does – we redid it! Once the deck boards were in place and properly graded away from the house, we were ready to paint. For the deck we used BEHR Premium Textured DeckOver® and we had it colour-matched to the previous deck colour :)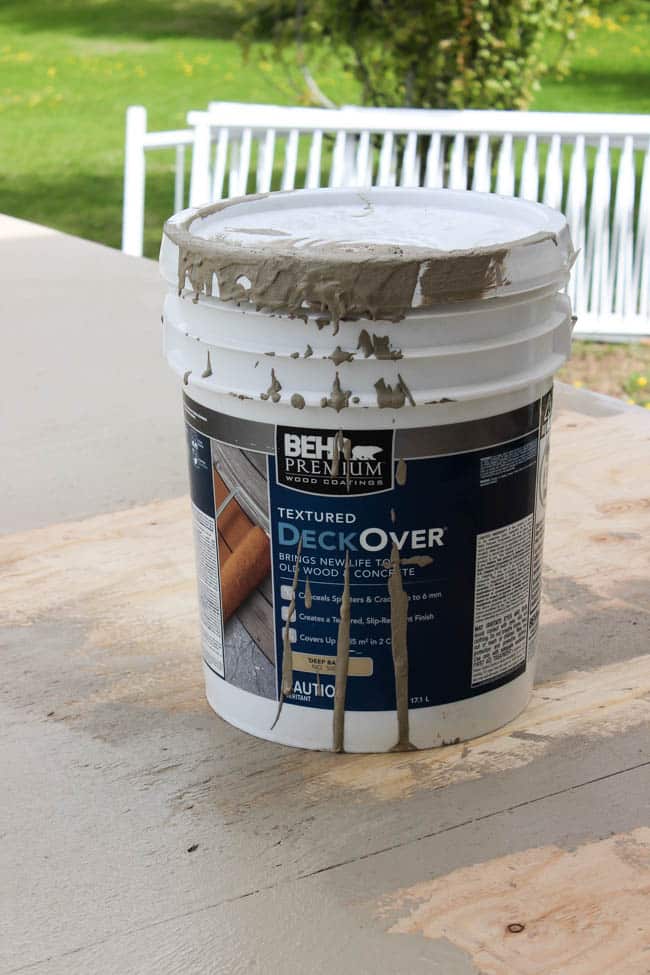 Finally, we built a couple of simple pallet side tables to brighten up the other side of the deck too. We needed between 1 and 2 pallets for each side table. You can easily build both tables in one evening, and even paint them after that if you like!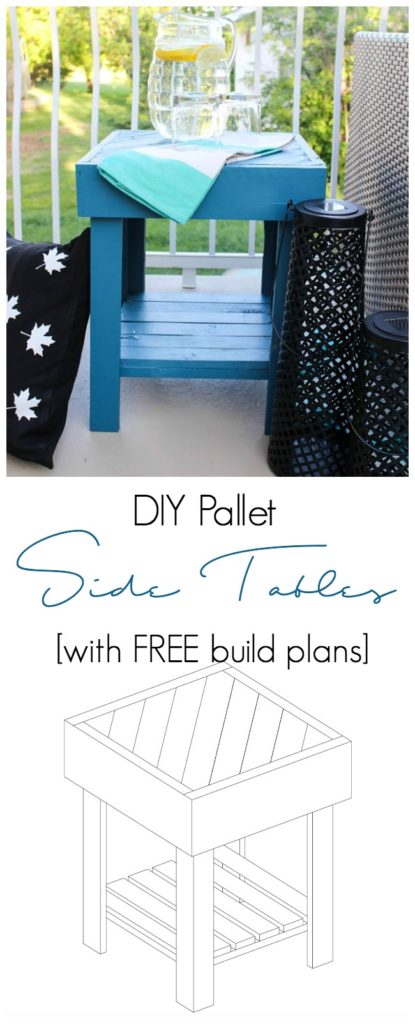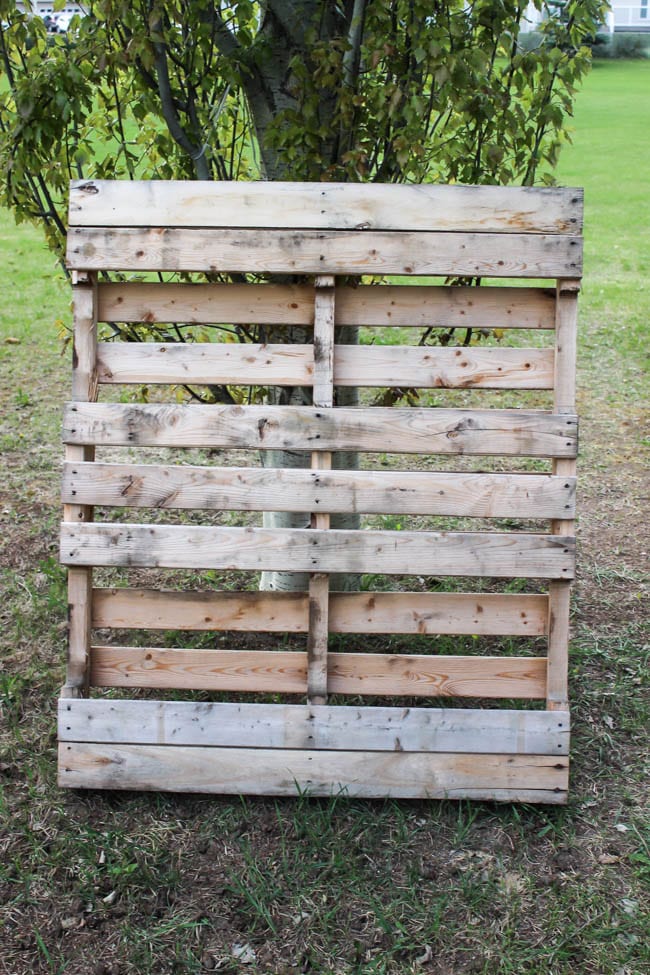 Download the FREE plans and instructions for these side tables here (you are also agreeing to our Privacy Policy):
Here are some photos of the process, starting in the top left and moving towards the bottom right. They follow the downloaded instructions, but if you have any questions, please ask!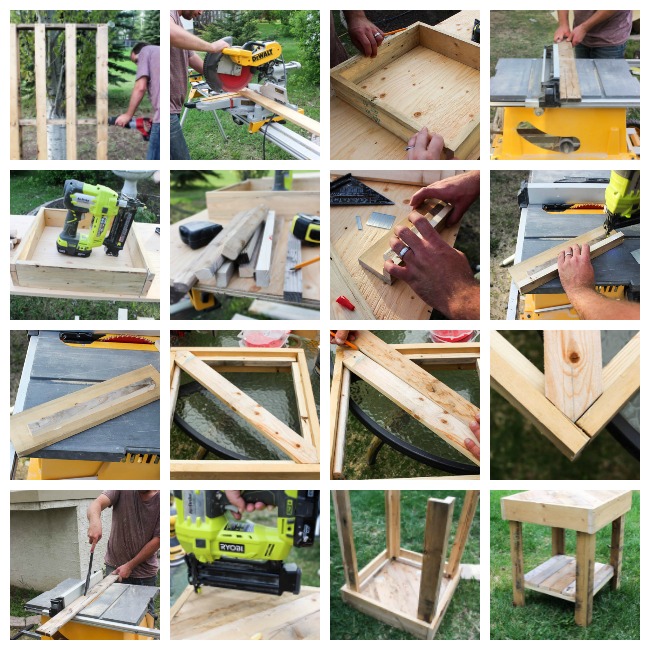 We painted the tables with BEHR PREMIUM PLUS ULTRA® Exterior Paint & Primer in One in Mammoth Mountain again. I LOVE them. All caps. LOVE.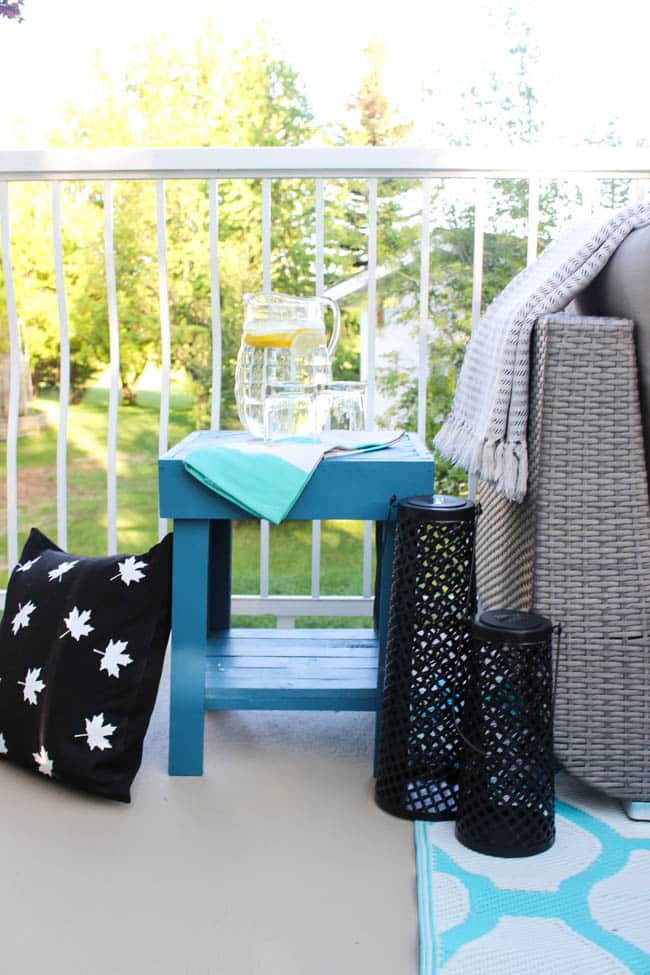 Here's our new bright and airy outdoor oasis: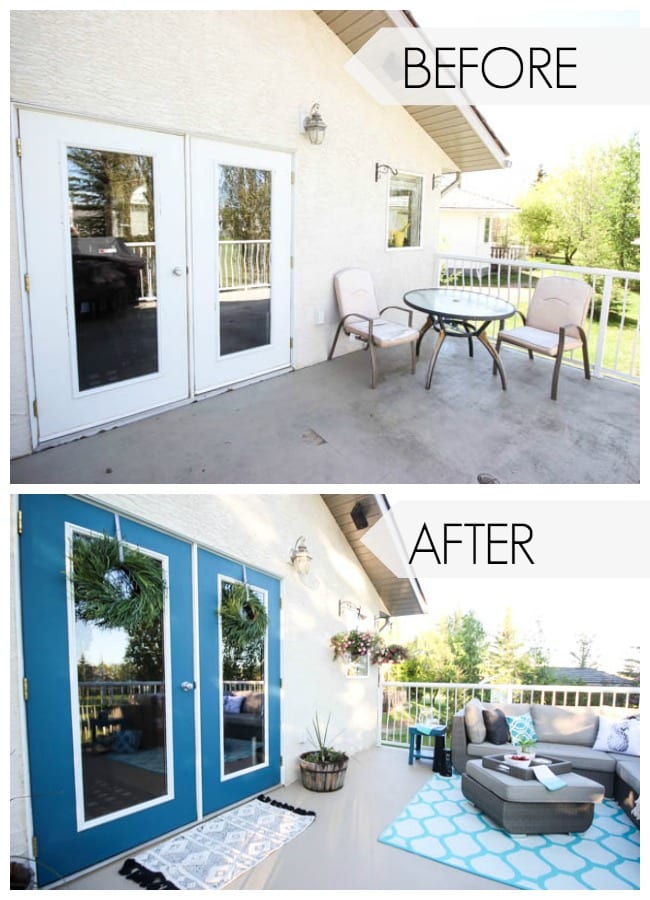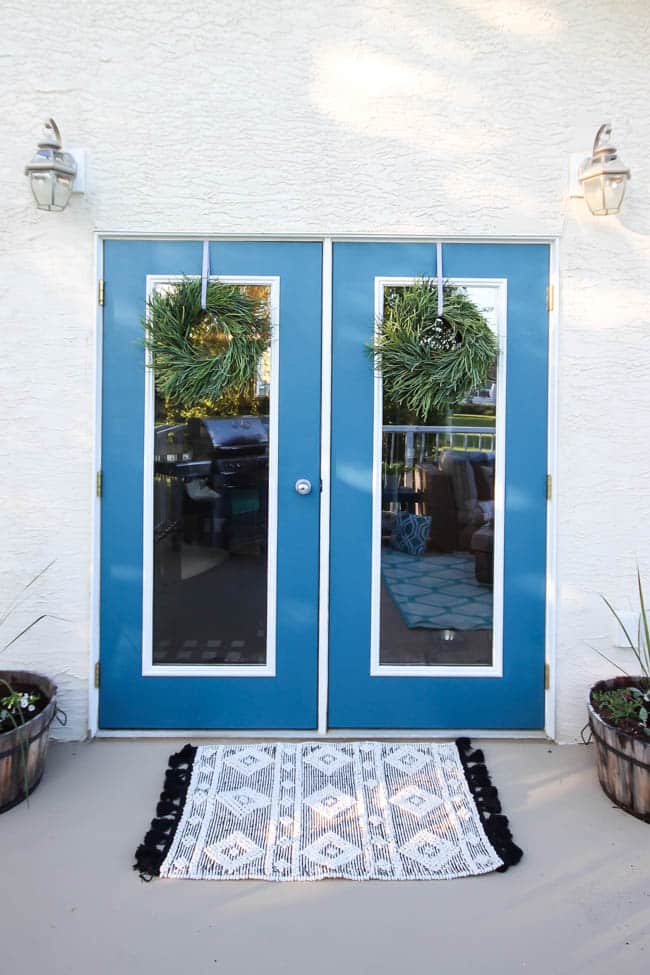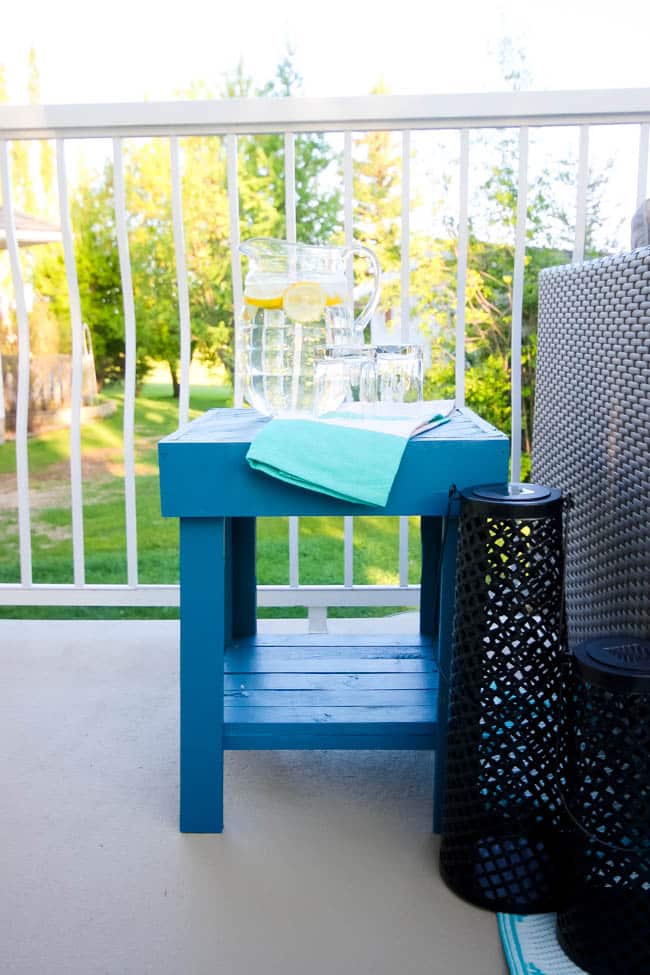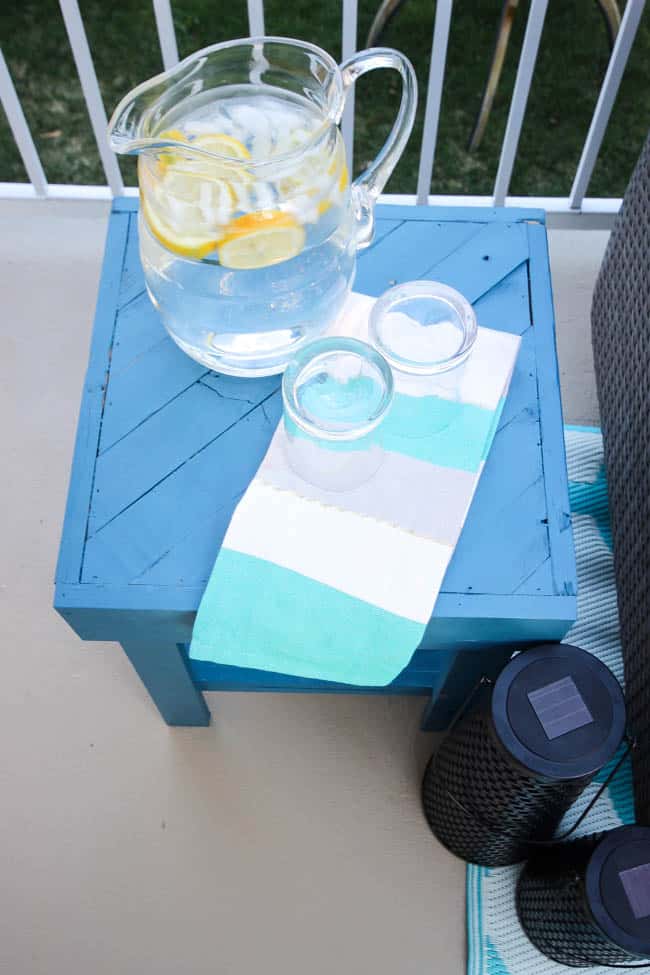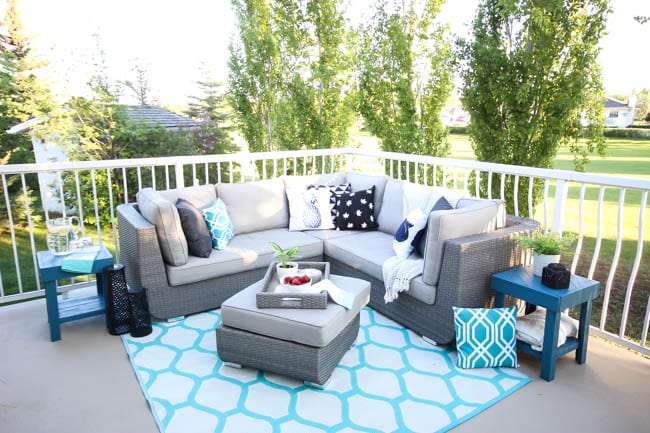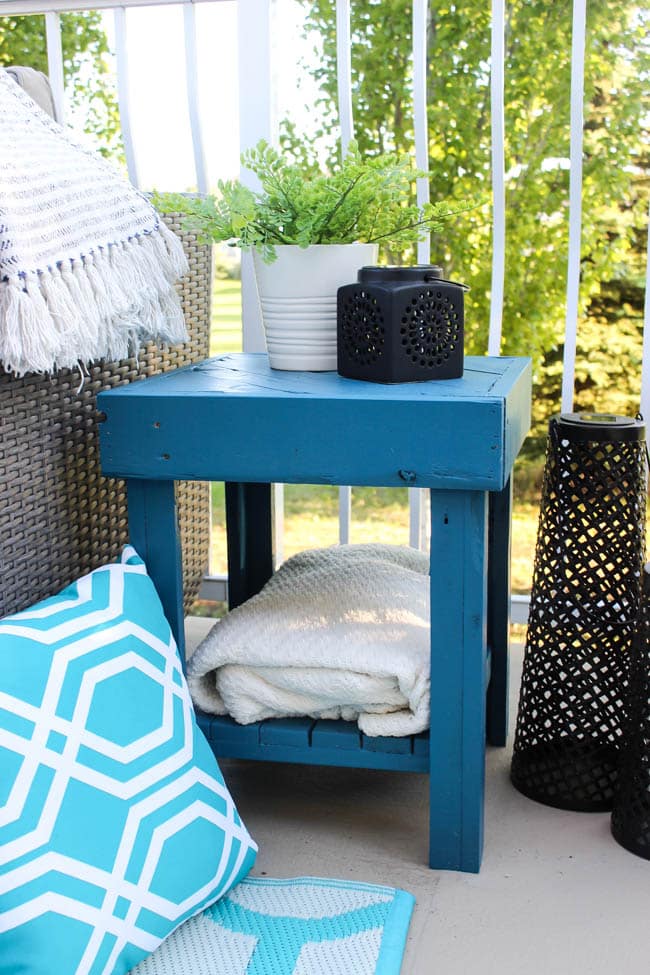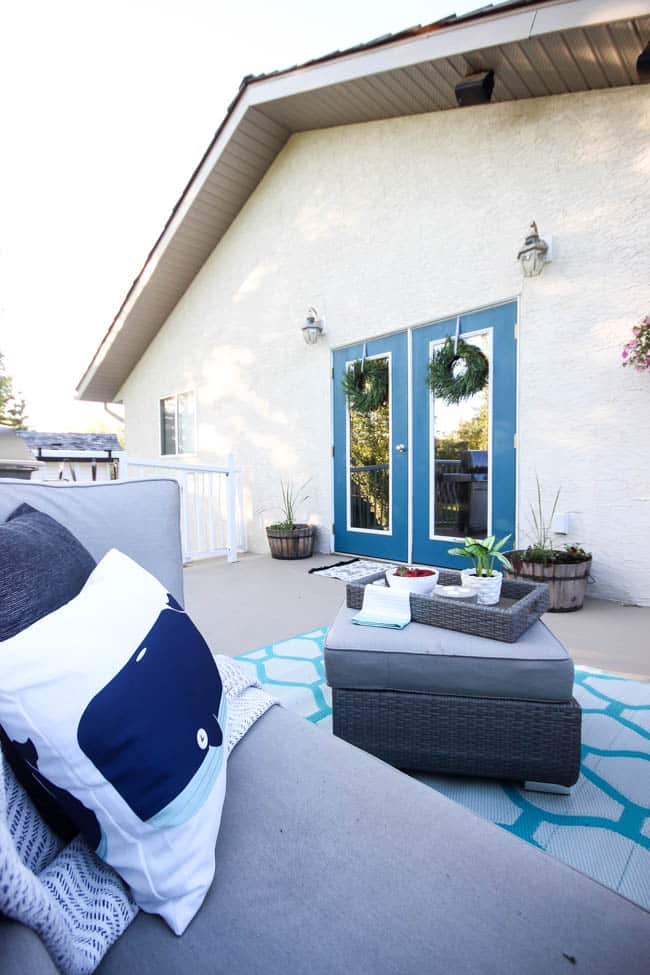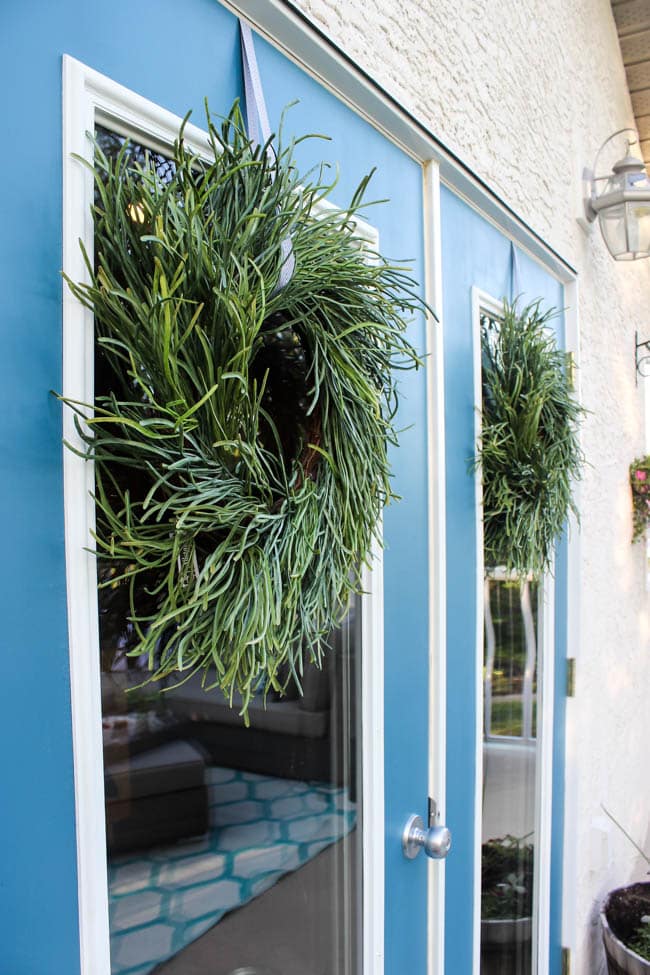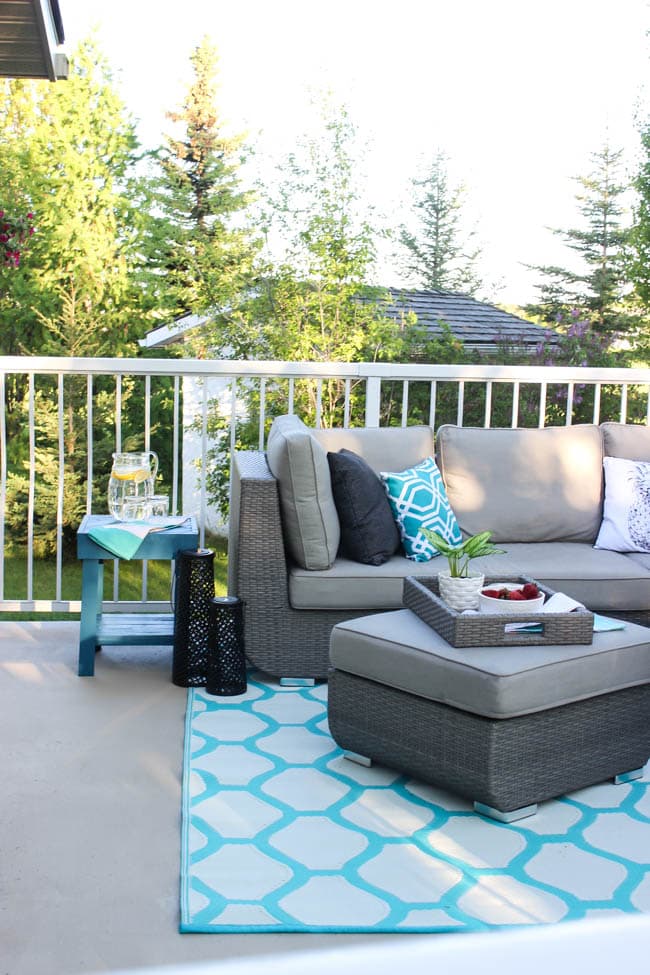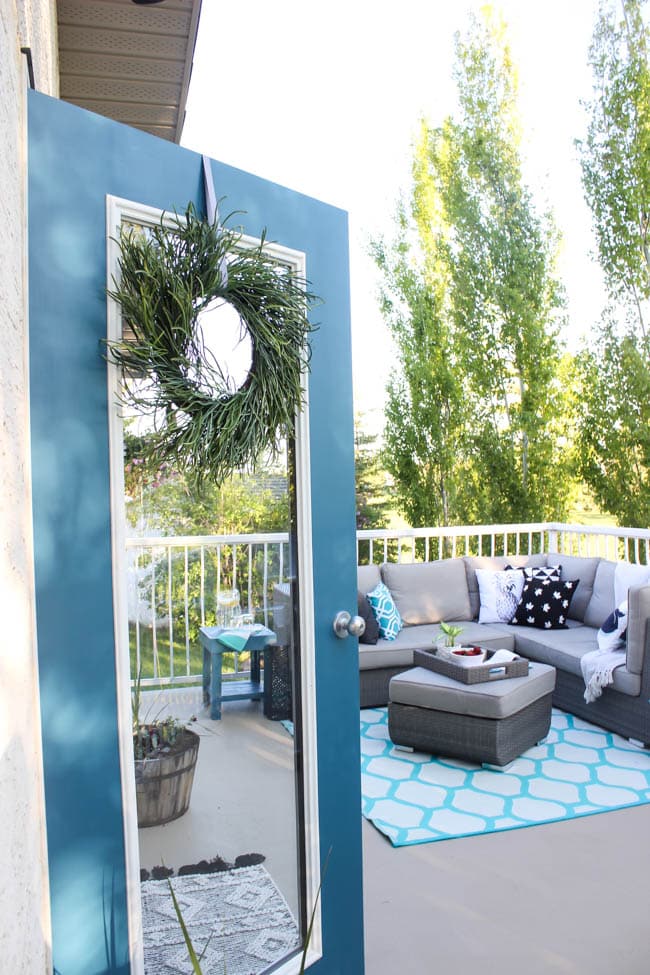 What do you think of our outdoor space? What colour would you use to brighten up your patio?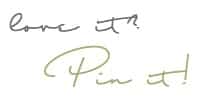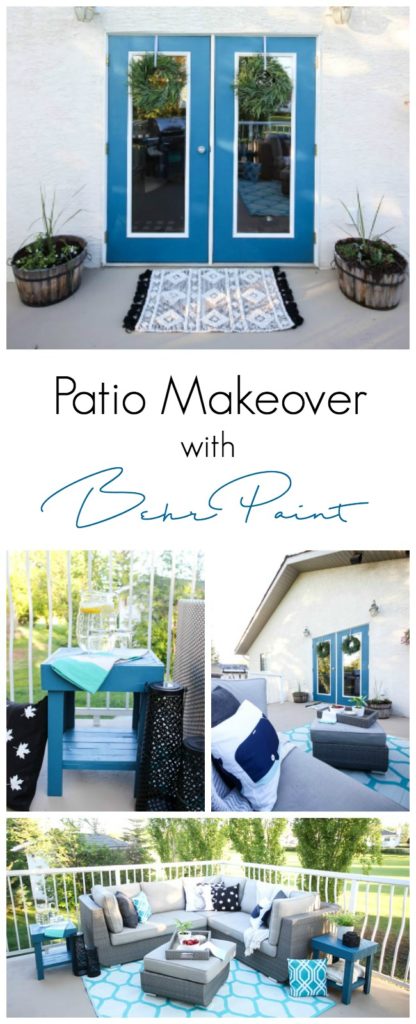 OR