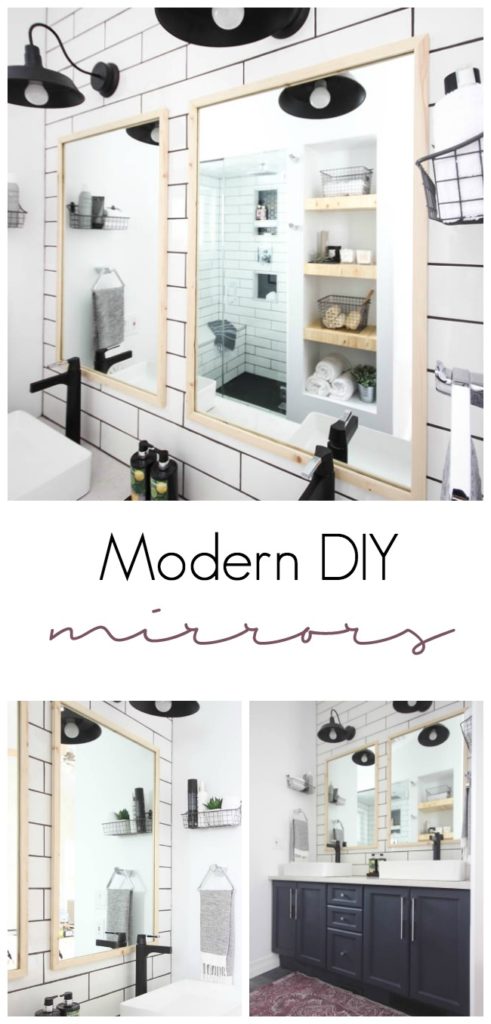 As promised, I'm finally getting around to sharing some of those Modern Bathroom DIYs with everyone. Last week I shared my concrete soap dish with you, which was the first of many DIYs. This bathroom was a labor of love. Many hours, many decisions, and a few arguments. But we ended up with the perfect modern oasis. Originally we were planning to buy mirrors, but then we got the idea to reuse the mirror that we had removed from the old bathroom. I love the modern mirrors we ended up with!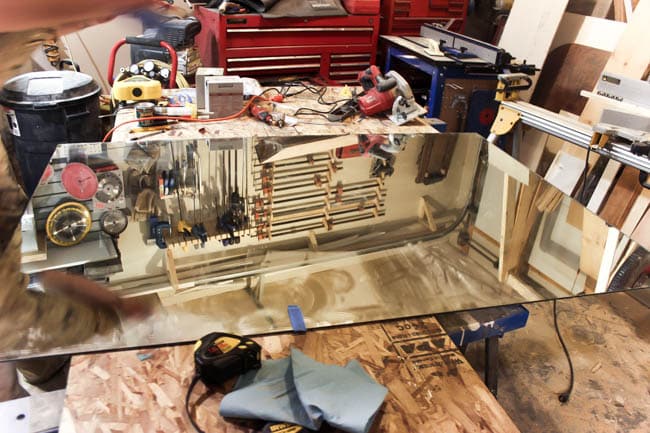 *This post may contain affiliate links for your convenience. For more information please read the disclosure policy*
Here (above) is the mirror we had removed. We started by laying it out on a plywood board on top of our sawhorses.
Materials:
Glass Cutter
Glass Cutting Oil
A large level or piece of wood
Clamps
For Frame:
3/4″ by 3/4″ wood strips
Mitre Saw
Router
Minwax Natural Stain
Minwax Polycrylic
Start by marking out where you want to cut. You have to cut the entire edge at once. We used painters tape to mark our lines.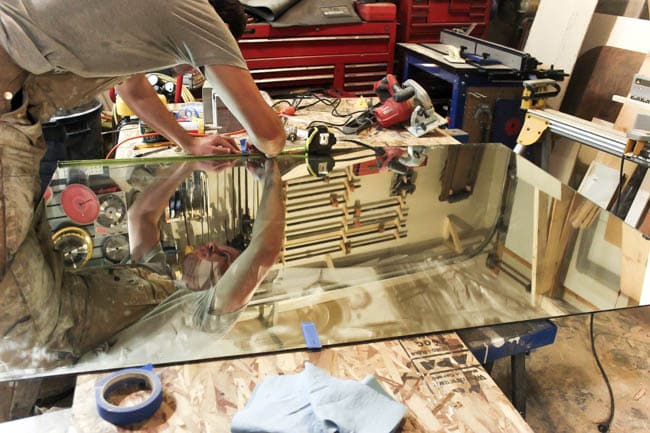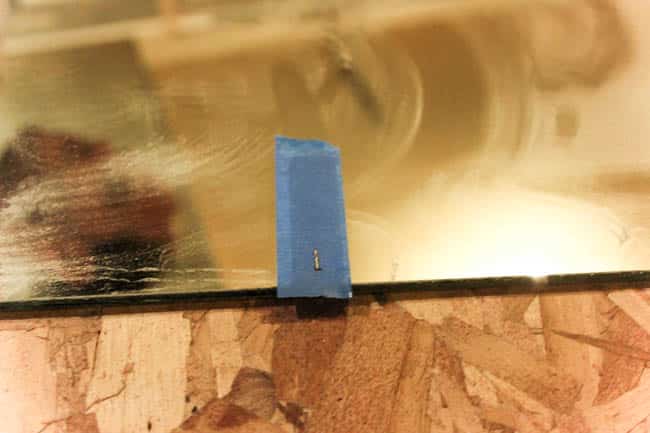 Next, you need to lay down a straight edge to cut against. We used our large level, but you can use a piece of wood too. Clamp it against the mirror, at the edge of the table. We found that have the cut line a couple cm away from the edge of the table actually worked best.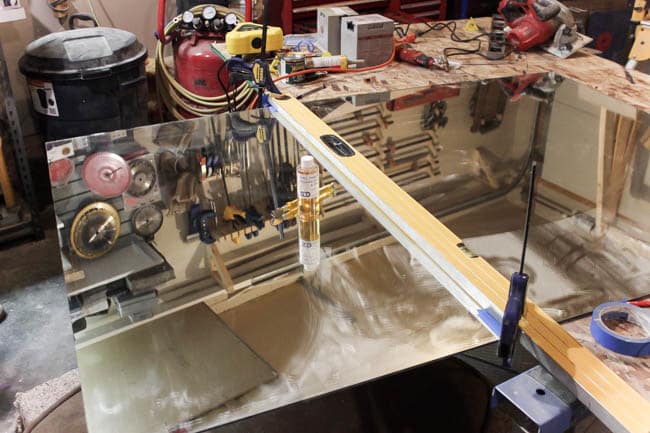 Next, fill your glass cutter with the Glass Cutting Oil.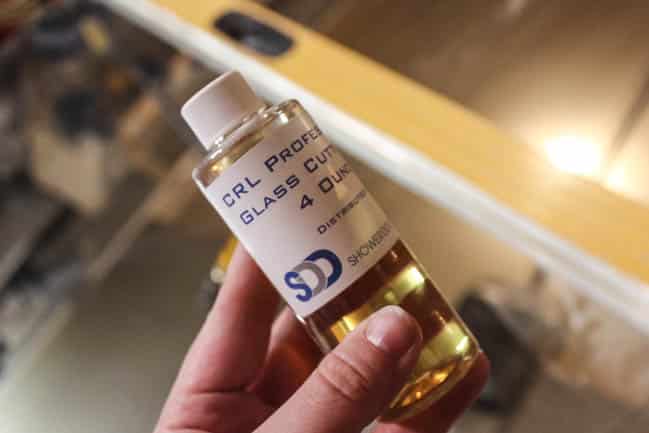 Here's a close-up image of our Glass Cutter.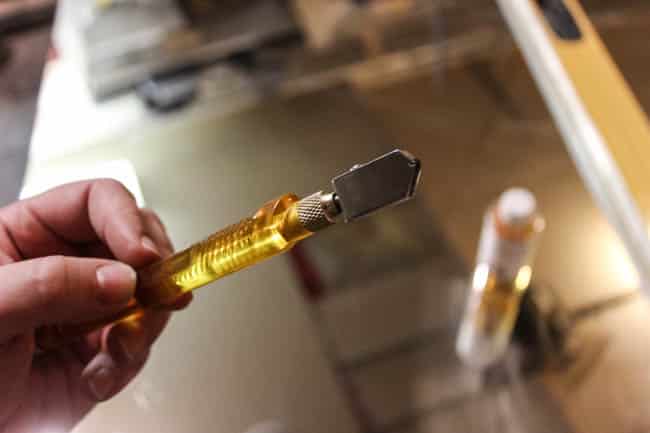 Use your Glass Cutter to score the glass along your straight edge.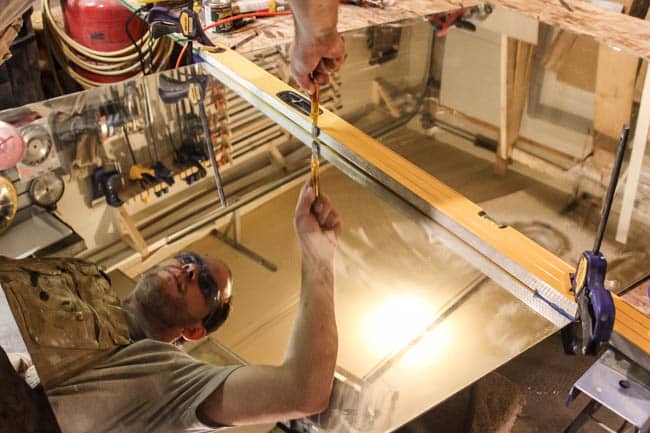 Gently apply even pressure after you scored the glass and the glass should break off easily. This was our first time cutting, and we couldn't believe how smoothly it went!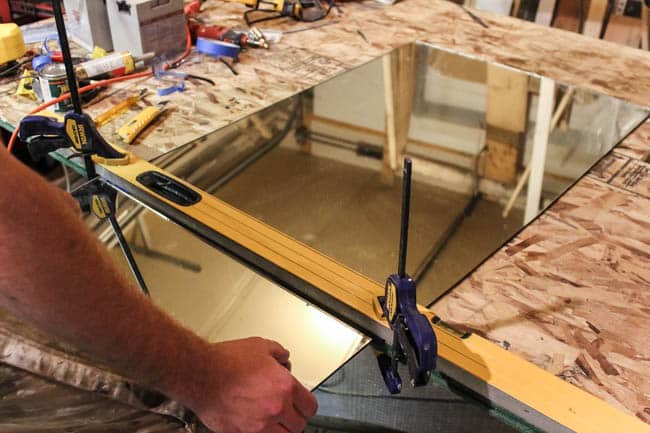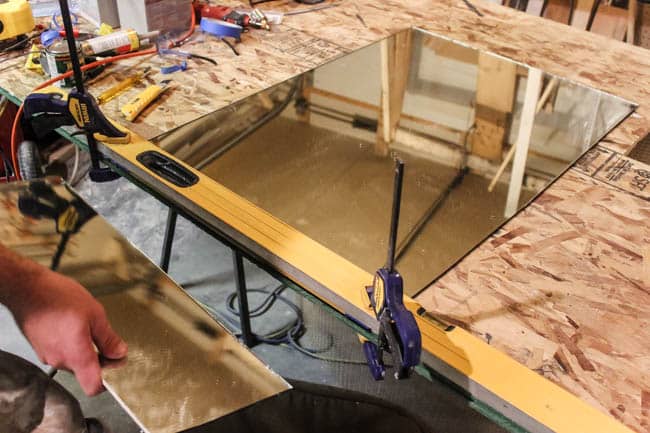 On a couple of our cuts there was a tiny bit of glass left over. We scored it a second time, on top and underneath. Since it was too small to grab with our fingers, we used wrenches to break the extra pieces off.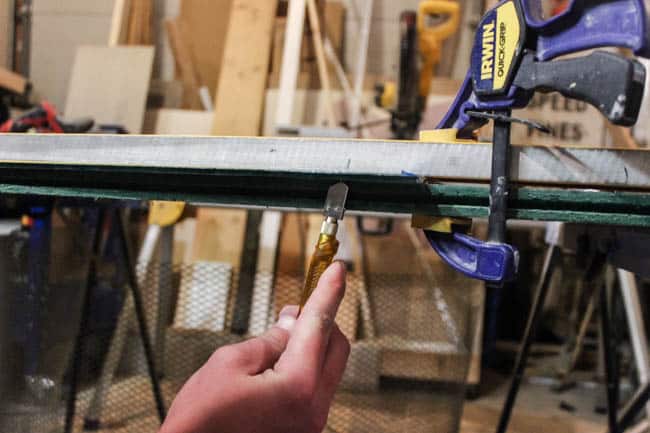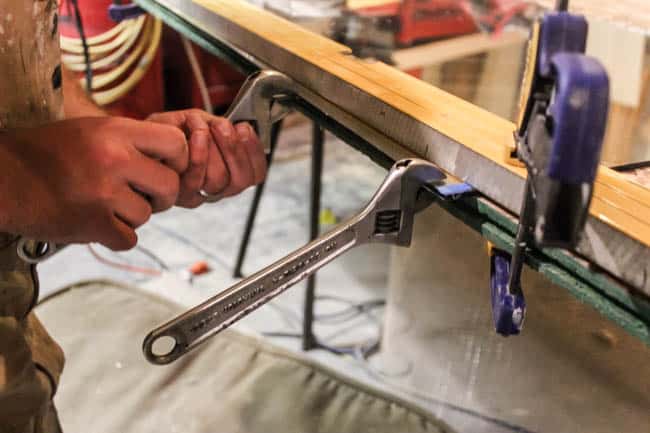 To make frames for our mirrors, we cut our 3/4″ x 3/4″ boards to the correct lengths and widths.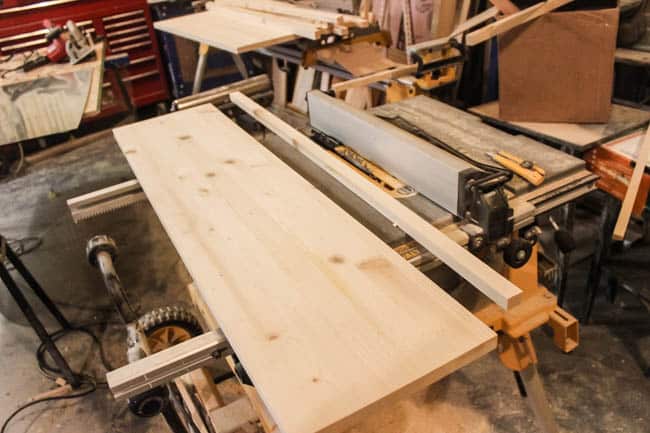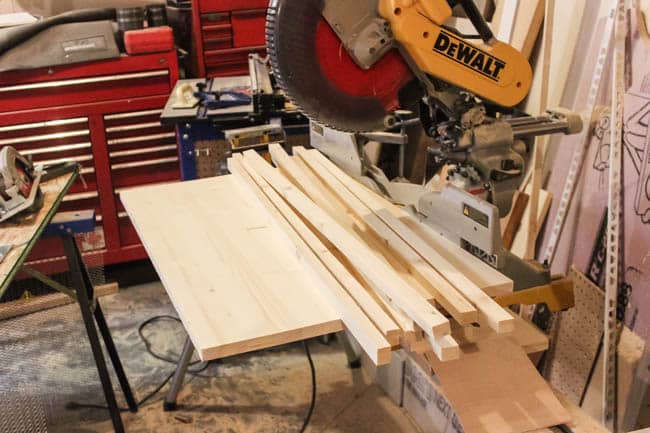 We put 45 degree cuts on all of our corners.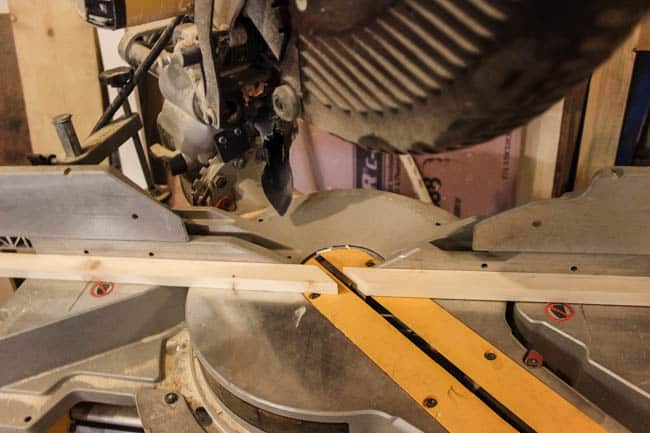 Next, use your router to grove the trim so that you can inlay your mirror. We left about 1/4″ ungrooved. We nailed the frame together, and then placed the mirror right into the grooved section, and attached the mirror with mirror clips.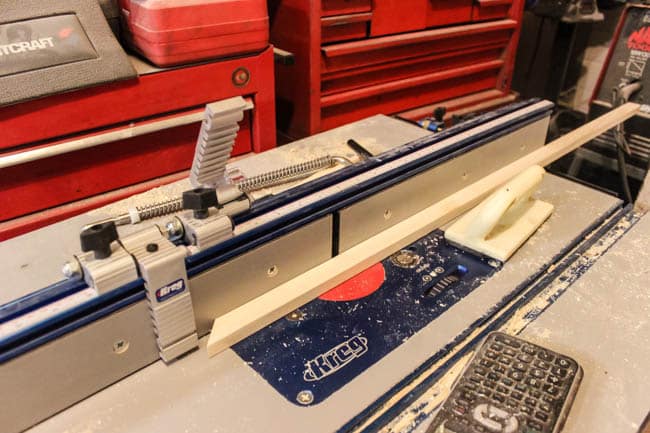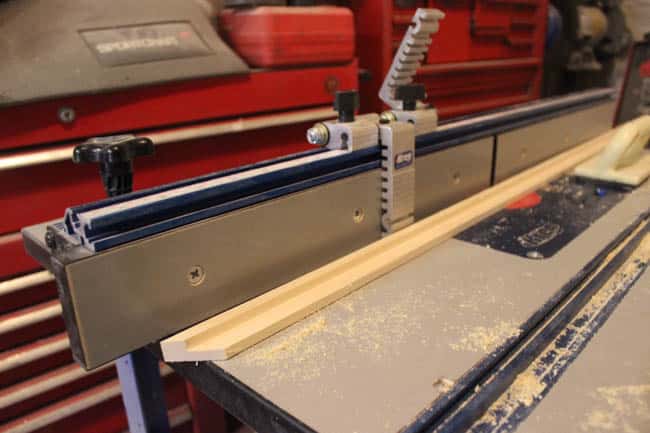 We stained the mirror with by favourite Minwax Natural Stain, and then used Minwax Polycrylic to protect the finish.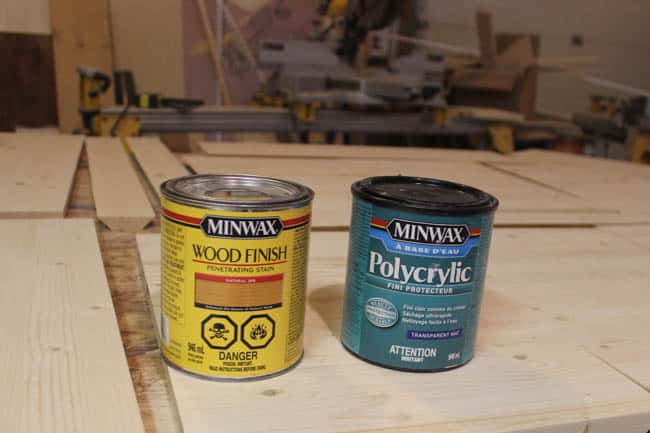 Love these mirrors. Couldn't have found a better fit for our space!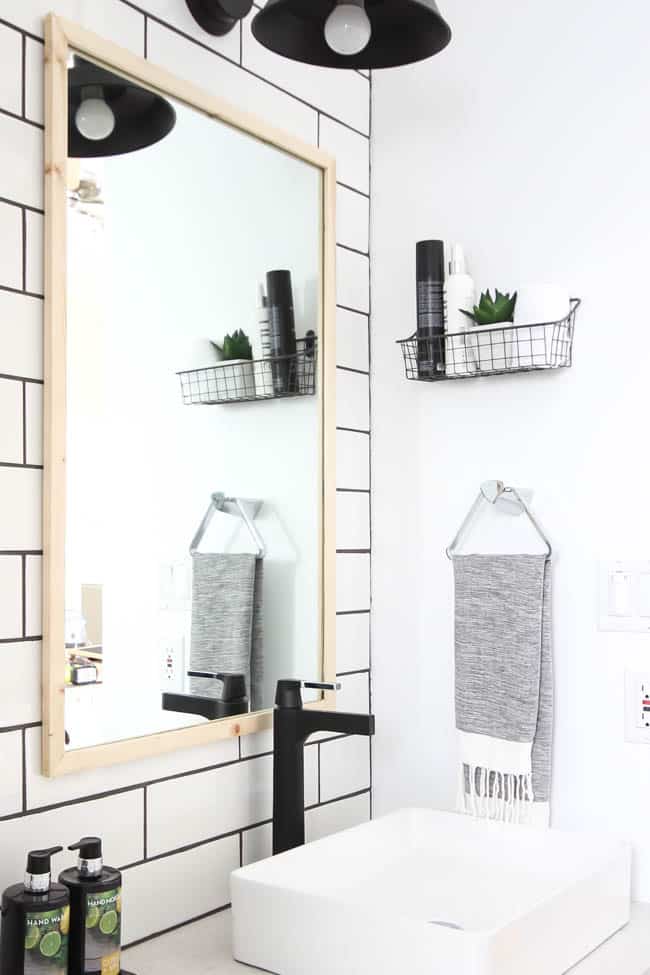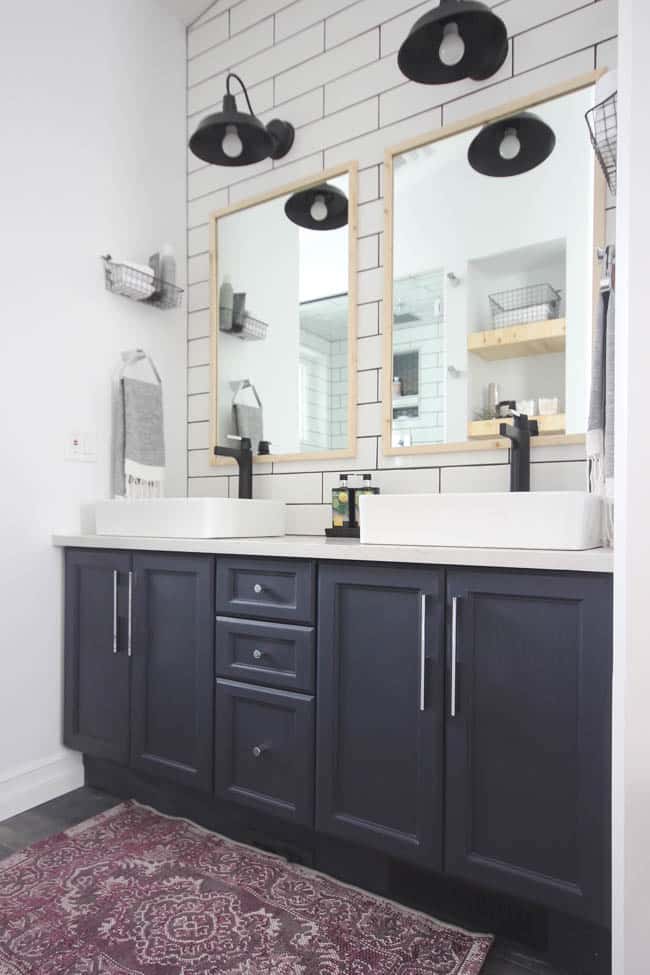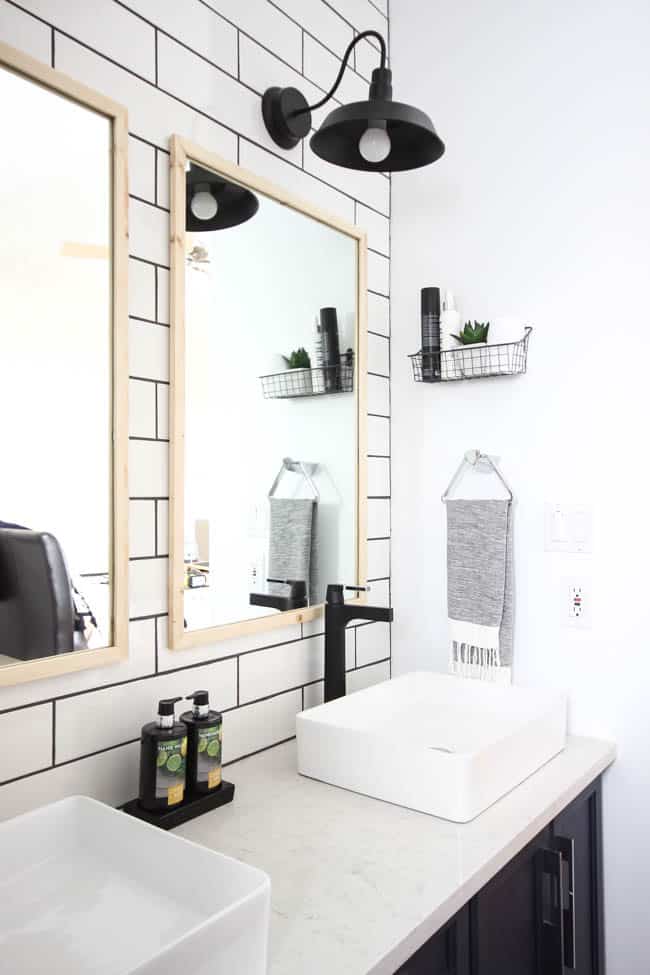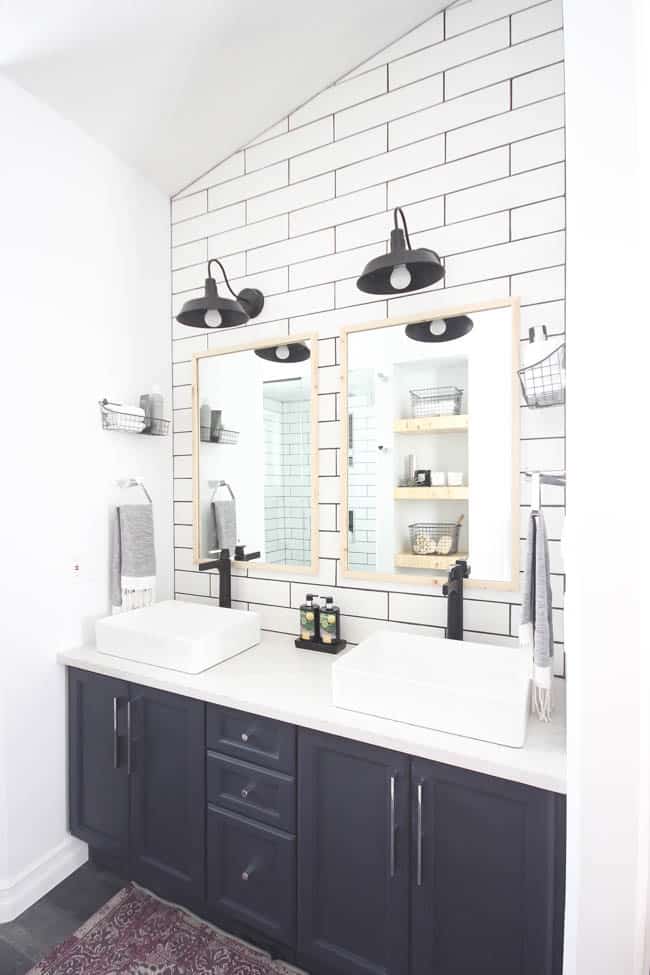 Don't forget to check out the rest of our MODERN BATHROOM RENOVATION!