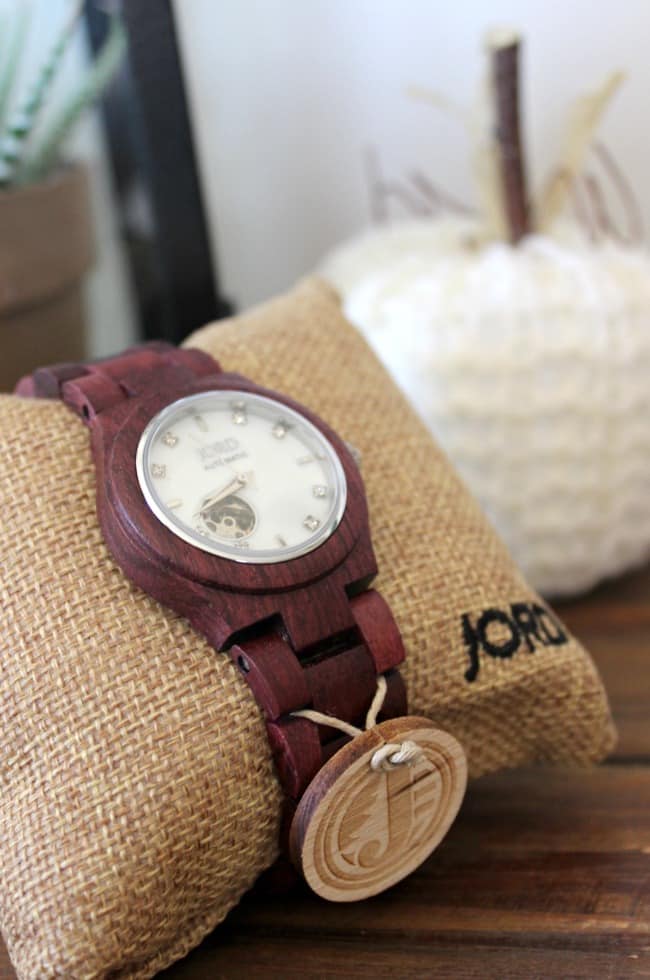 Can the phrase "Home Sweet Home" apply to two homes? I'm spending a month with my daughters at my parents' place. It's not even the home I grew up in, but it feels familiar and safe and cozy. The only thing that's missing is my husband! But it's fall (my fave!) and I'm with my family, and it feels like home sweet home. Packing for a trip in October meant only the fall essentials could come – my blanket scarf, my ankle boots, my knitted sweaters, and of course, my wood watch. I'll tell you why….
*This post was sponsored by JORD Wood Watches. As always, opinions are 100% my own. For more information, please read my disclosure policy.*
As soon as I saw this watch I was in love with it. Everything I wear in the fall is in that warm and cozy colour palette. I'm talking maroon, navy, taupe, and army green. Same colours as my home! lol.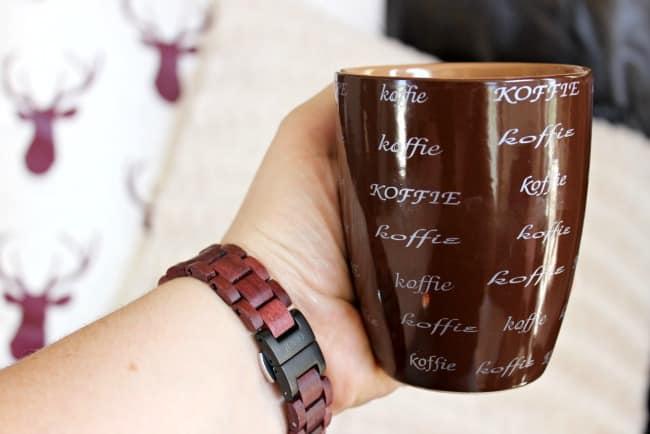 So when I saw this Cora Purpleheart and Mother of Pearl wood watch, I was in love. JORD makes beautiful unique wood watches. This one is both pretty AND practical. My children climb and hang on me all day. My little baby ninja has successfully broken several bracelets and necklaces (why do I keep wearing them?), but this one has stayed on my wrist, been drooled on and pulled at and still looks like new!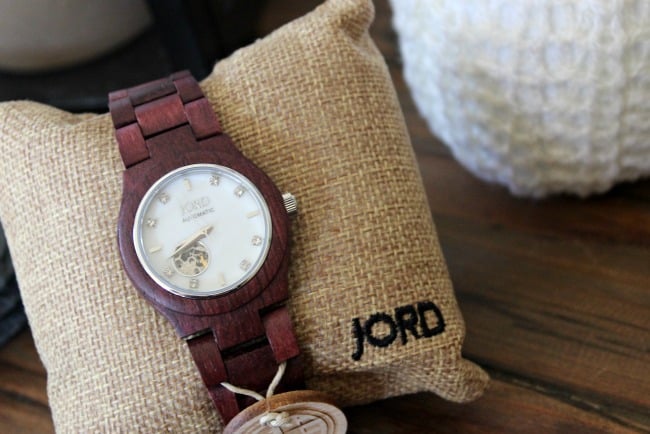 Pop over to my Instagram page for some everyday photos of this beautiful watch!
Annnd now it's YOUR turn!
A couple of lucky winners will get $75 gift cards to the JORD store, and EVERYONE will get $20 off! The contest will close October 16th, at 11:59pm.
Good luck! I hope you get the big coupon ;)