If you have a daughter, you are probably like me… you probably have a drawer FULL of adorable headbands, bows, and hair pieces. Well… that drawer is a thing of my past, as I've finally found the time to create an incredible hair bow and headband organizer using a beautiful chicken wire frame from Close to My Heart!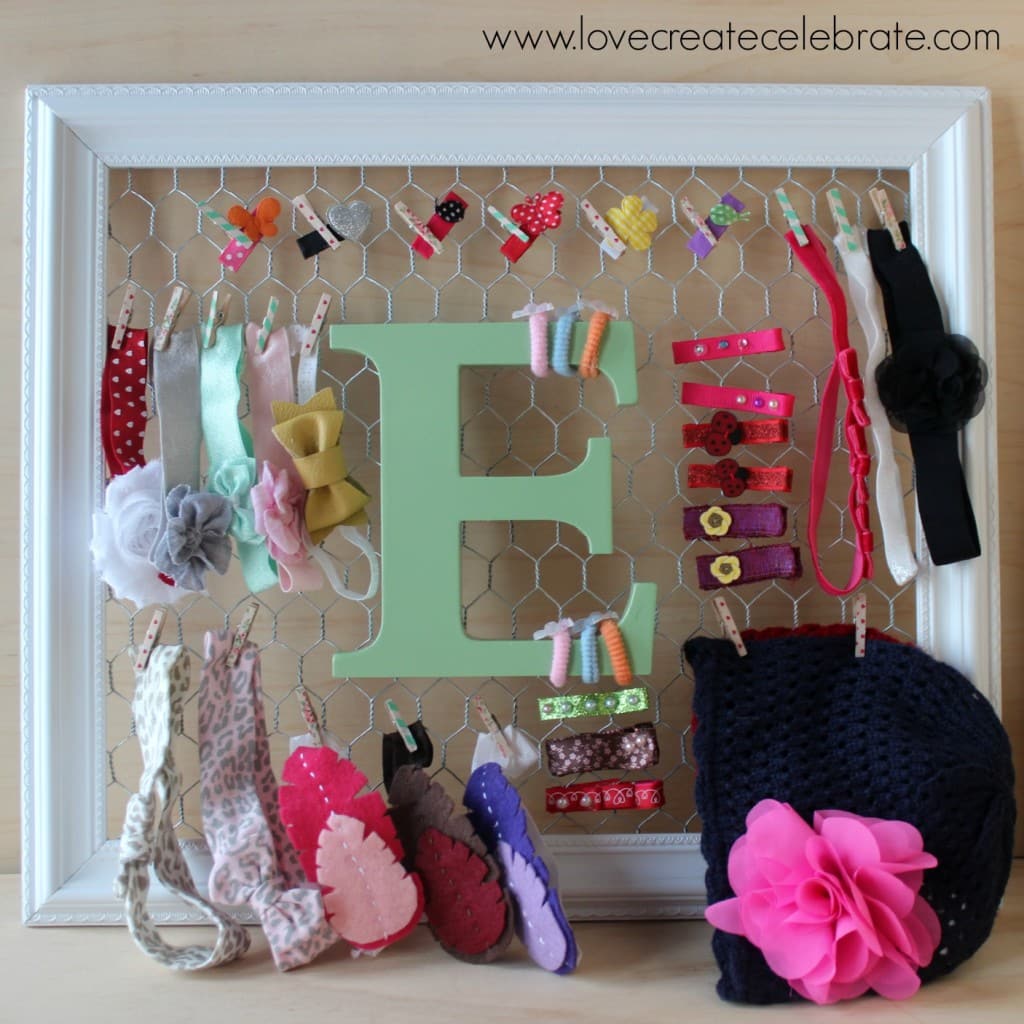 This frame was SO easy to make! From the washi tape clothespins, to the personalized letter, this frame was done in no time at all!
Here's what you need to make it:
Chicken Wire Frame
Mini Clothespins
Assorted Washi Tape
White Spray Paint (optional)
Large Letter
Coloured Spray Paint for Letter
To begin, I choose a few washi tape colours and patterns that I liked, and decorated my own custom mini clothespins. To do this, I added washi tape to each side, and used an X-Acto knife to cut them to fit the clothespins.
Did you notice that I changed my washi tape selections?! SO hard to choose a favourite! It may have been the hardest decision of this project, lol.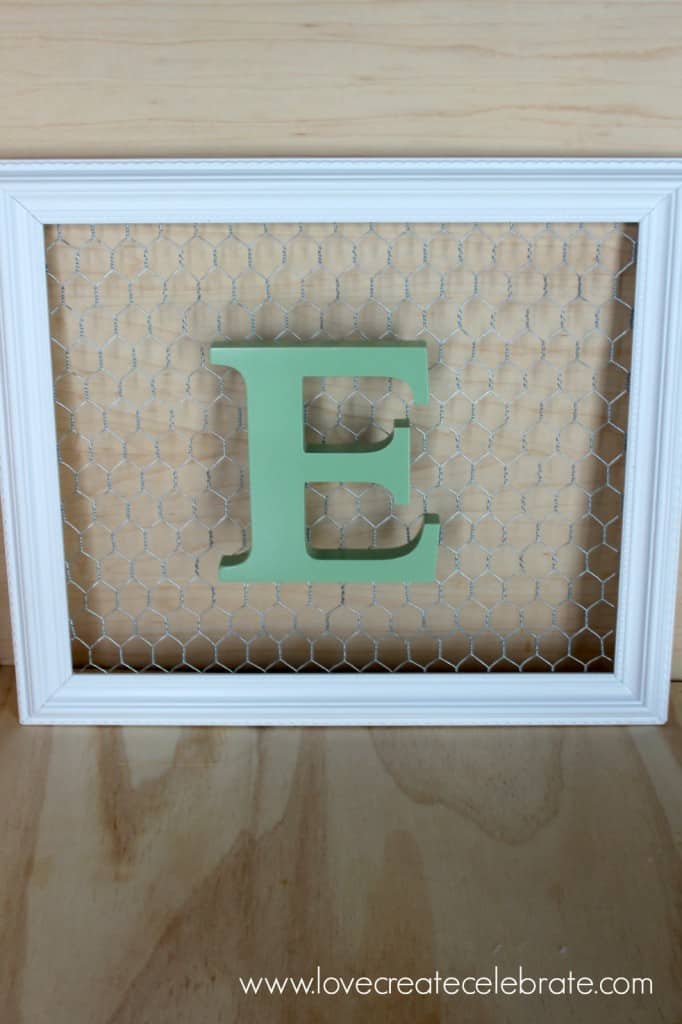 Next, I painted my lovely chicken wire frame. It arrived in a cream colour, which wasn't going to match my baby girl's bedroom decor, so I spray painted it white before I continued.
I bought a large letter "E" in the discount bin at my local craft score, and throughout this was the perfect item for my little Ellie's hair bow organizer. So I spray painted the letter and attached it to the chicken wire using wire at the top and bottom.
Now you have a beautiful, custom hair bow and headband frame for your little dress-up doll :)
The clothespins perfectly held all of her hair pieces, from teensy tiny baby bows…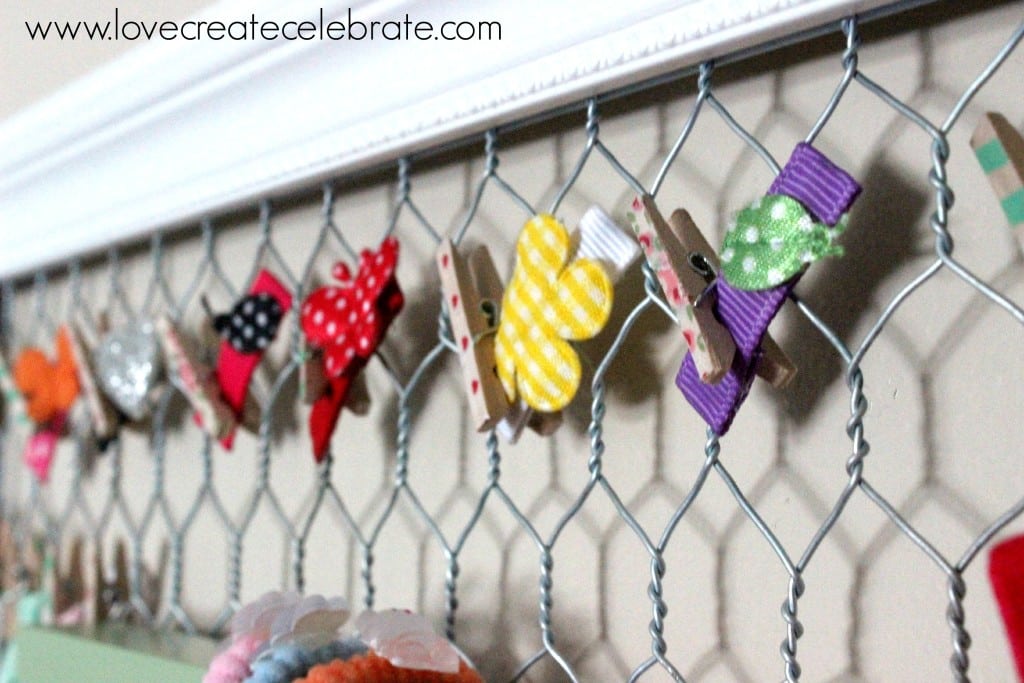 …to large headbands…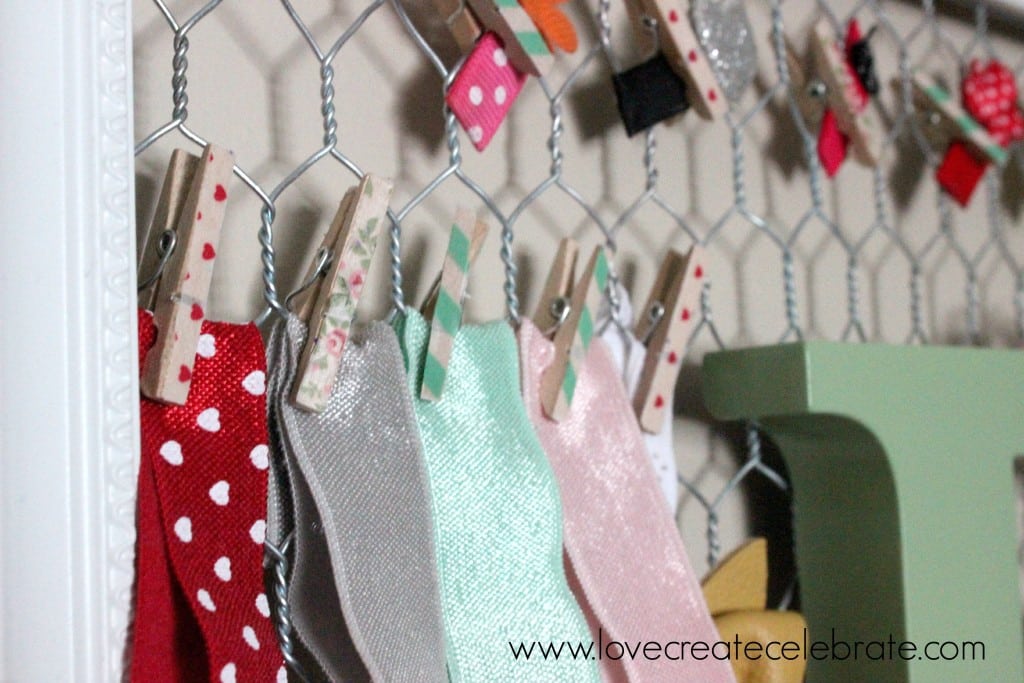 …to big girl hair clips!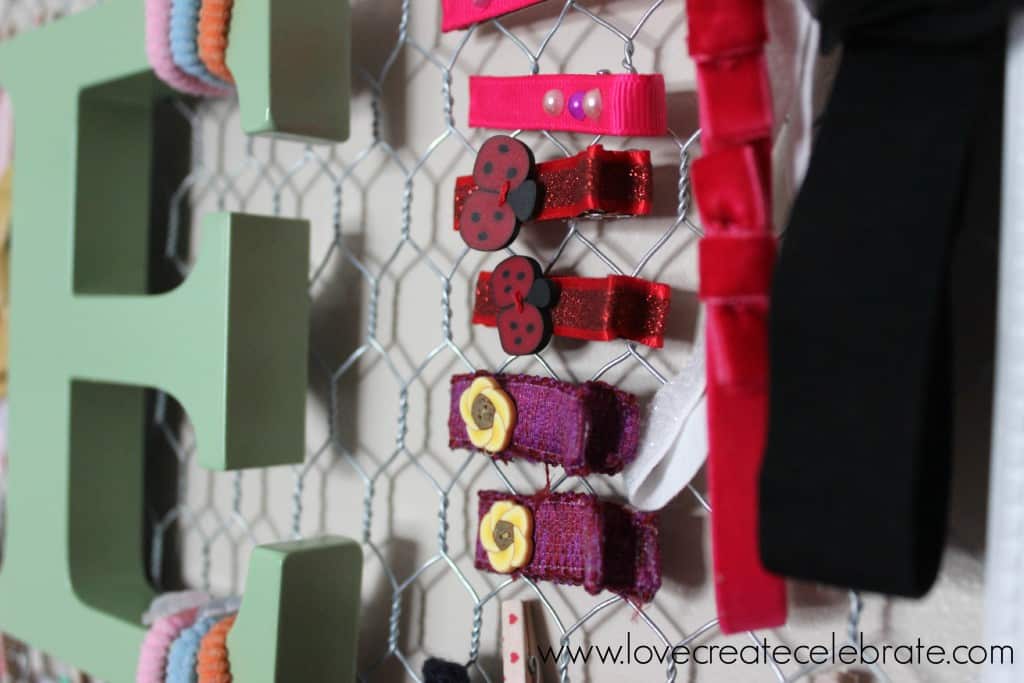 One day she will be old enough to take her own adorable hair pieces off of her hanging frame :)
For more DIY baby beauty inspiration, see these great ideas: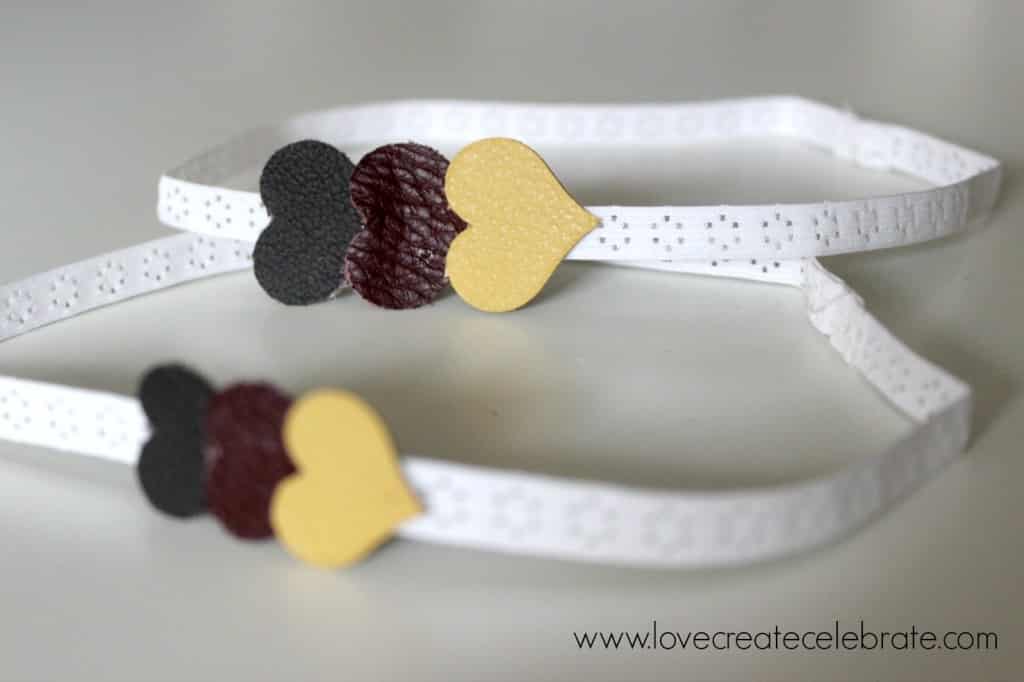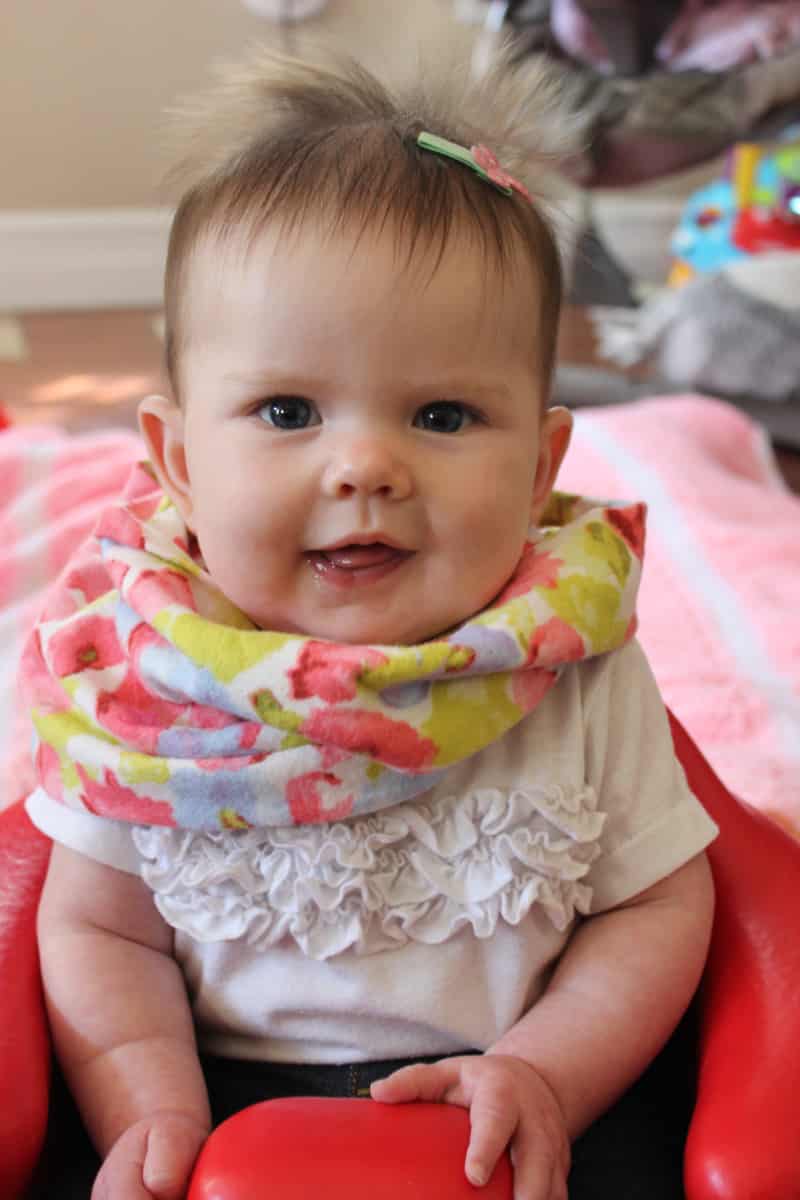 {xoxo}
*This post contains affiliate links. For more information, please read my disclosure policy*