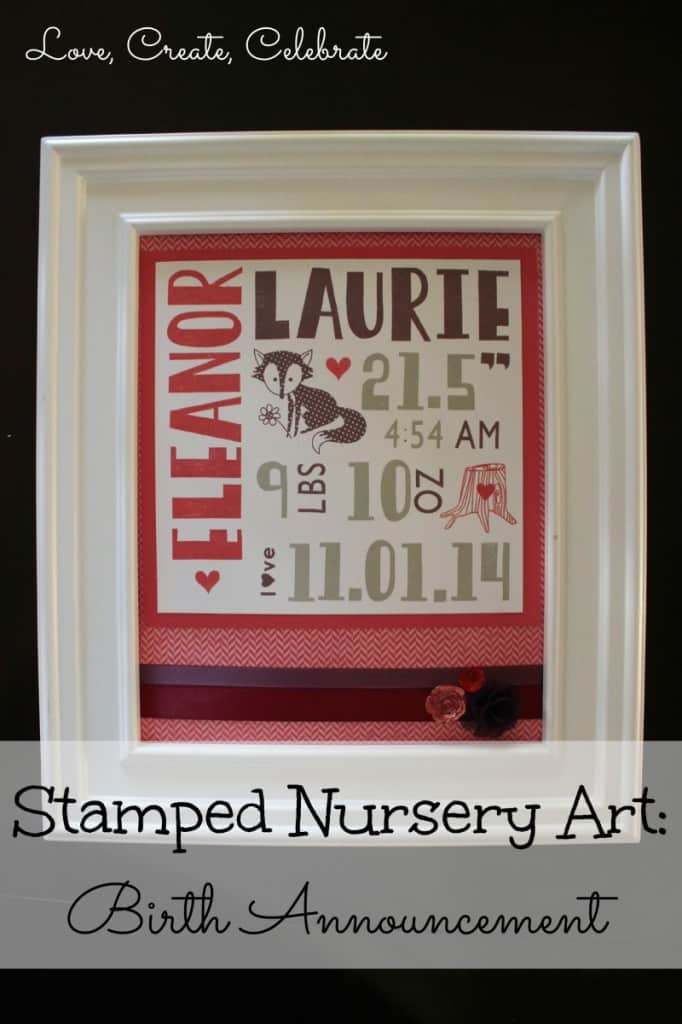 I'm so proud of this nursery room art that I made!
Every time I see it on the wall, I'm reminded just how much of a blessing my precious daughter is. The birth announcement brings me back to the day she was born when I heard "It's a girl" and was completely surprised! I'm so pleased that this turned out beautiful enough for her to display on her wall for years!
Materials:
(all Close to My Heart unless stated)
Paper: Ivy Lane Paper Pack (discontinued)
Ink: Hollyhock, Smokey Plum, Slate
Stamps: Wild About Love (now discontinued), Marquee Uppercase
Accessories: Ivy Lane Workshop Embellishments, pink and purple ribbon (unknown)
Other: white frame
To design the birth announcement, I first stamped everything in multiple fonts (sizes), but all in the same colour. Then I cut out the individual pieces (e.g. cut out "21.5" together, and "Eleanor" together), and I place them around my 7.5″ x 7.5″ square of white cardstock until I was satisfied with the placement.
Then I chose which colours with go with which words and pictures, and I began stamping. I purposely stamped everything twice (on two separate papers) and I'm SO glad I did, because I ended up ruining one, by getting ink in the wrong spot (Oops!!), but I didn't have to start from scratch because the second one was half done already!
The final step was to frame the stamped message, and add the embellishments. I chose to use a few flowers from the Ivy Lane paper pack because they were beautifully feminine for our daughter's room :)
Here is how it looked, after putting it up on Ellie's gallery wall:
I LOVE the final product!!
If you are wondering about other gallery projects, you can check out the Embroidery Hoop project, and the Baby Footprints :)
See the full Navy, Yellow, and Gray nursery!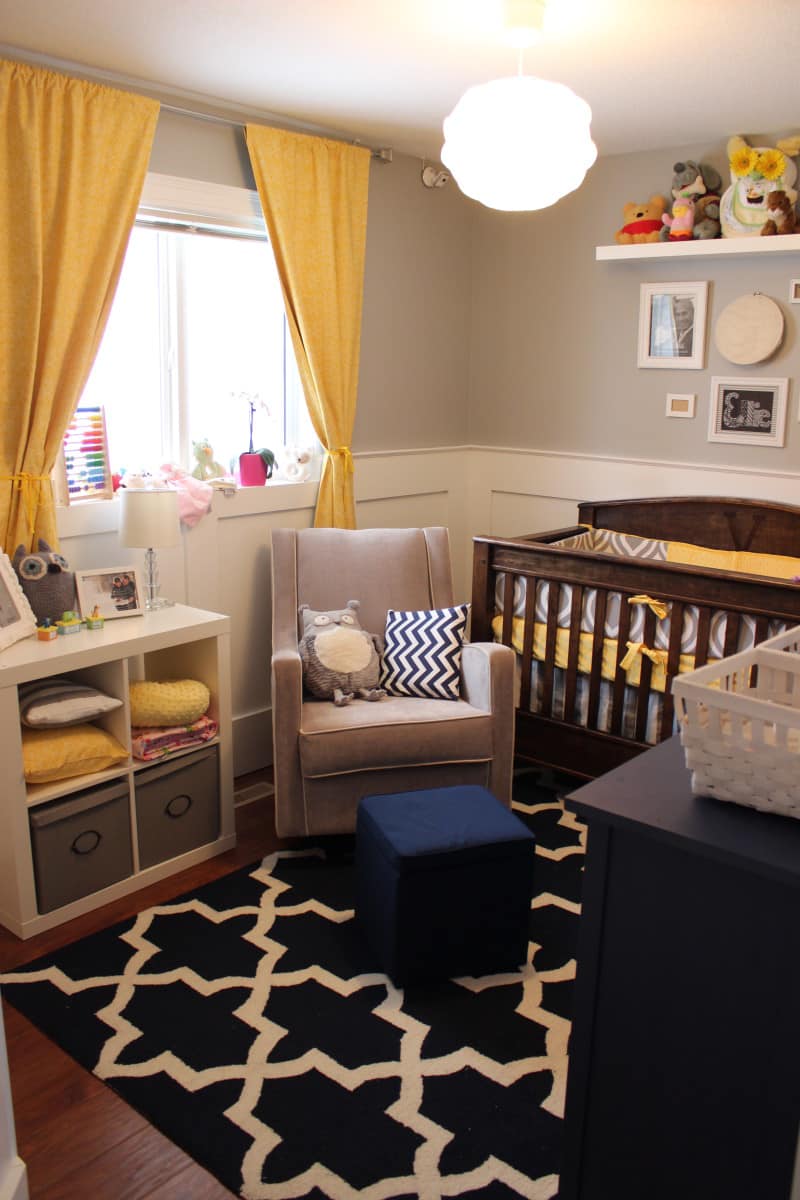 {xoxo}