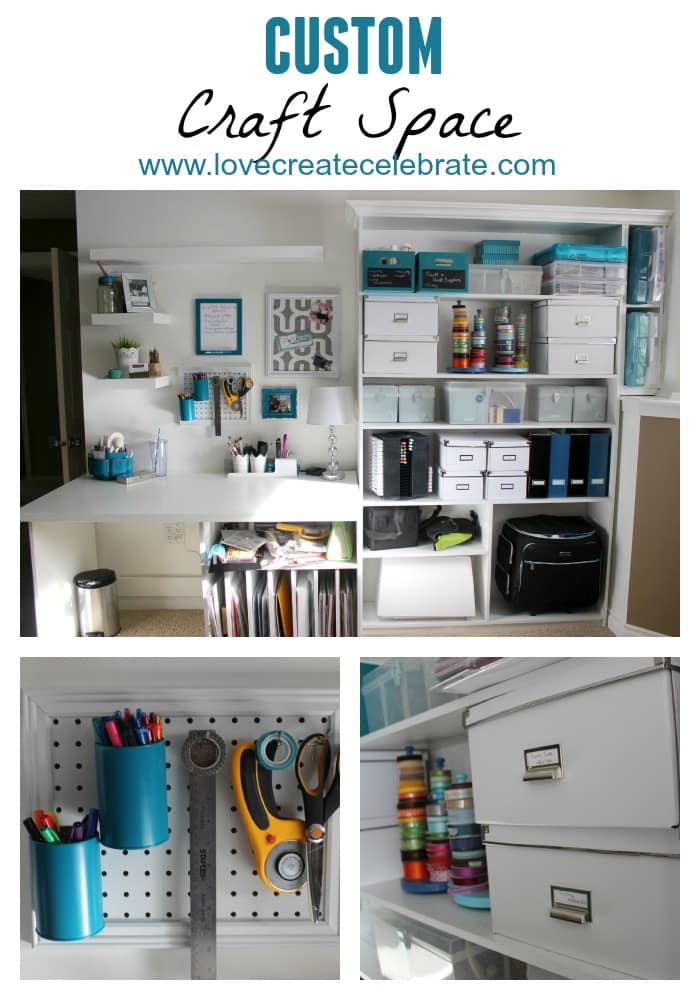 I don't know about you… but we don't have an abundance of extra rooms in our house.
When it comes to my craft supplies, I've always had a spot tucked away in the corner of a guest bedroom. A place that goes untouched and hidden away when visitors come. We don't have an extra room for a dedicated craft room, but I still dreamed of my own space, with lots of natural light, and space to spread out. So my husband graciously offered to make my custom Craft Space :) I'm SO excited to be sharing it today!!
We started here. With a blank wall in our rec room. Doesn't seem like much, but look how my husband and I transformed this empty wall….

Bah!! Every time I go down there I get excited!
We started by painting the wall. I wanted everything bright and white, so that was step one.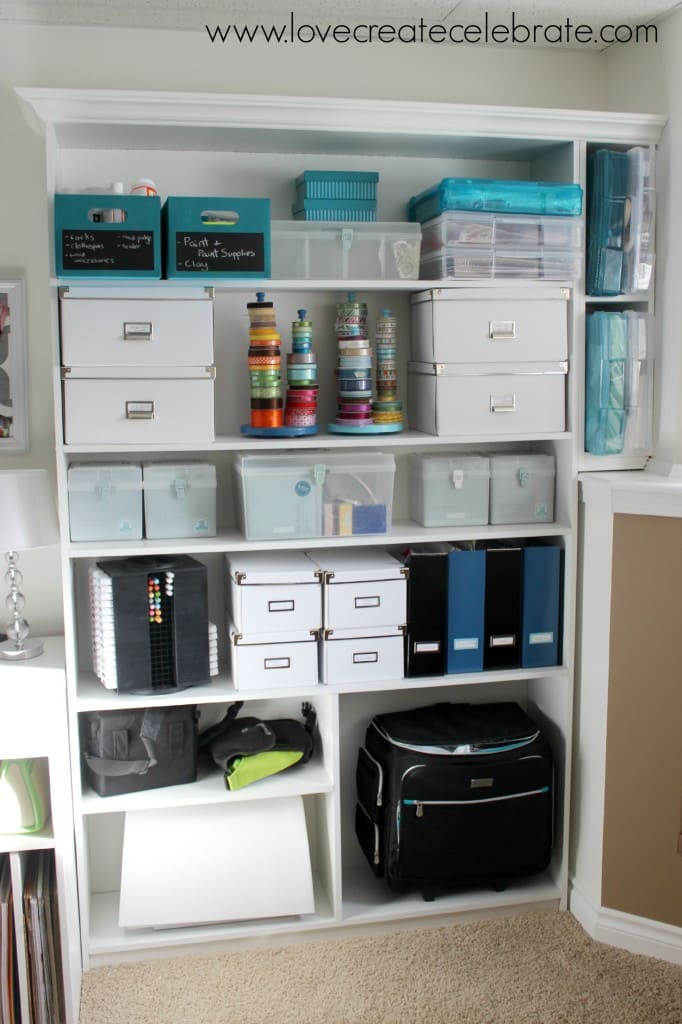 Step two was this GORGEOUS custom shelving!
My husband built shelving at high as I could reach to house all of my daily craft supplies.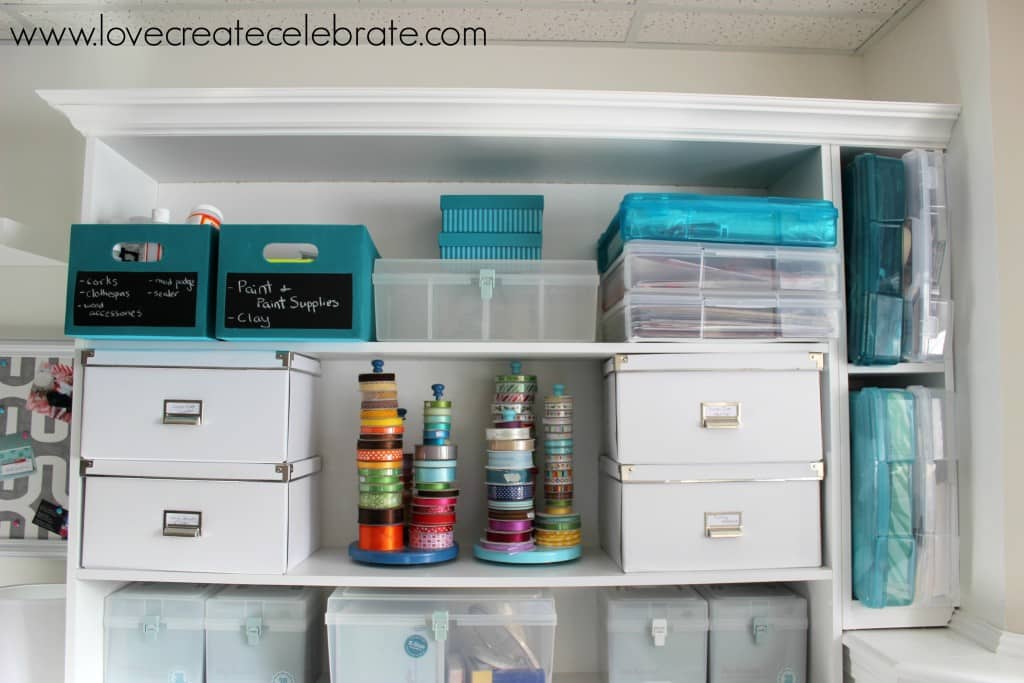 Each shelf was specifically designed to accommodate the height of the boxes and containers I already had. Custom built to fit my sewing machine, my ribbon reels, and all of my scrapbook supply storage. The custom crown molding on the top adds a nice feminine touch too!
He even custom built this beautiful side storage to sit on top of the pre-existing pony wall, and he matched the trim at the bottom!
And then came the workspace. I LOVE a large desk space so that I can spread everything out while I scrapbook, and my husband certainly delivered!! He even added a new electrical outlet under the desk so that I could keep my pretty lamp, and plug in my sewing machine :)
The shelves underneath were specifically designed with my tools in mind again. The top built to accommodate my sewing box, and embossing tools. The bottom built to fit my cardstock and paper packs.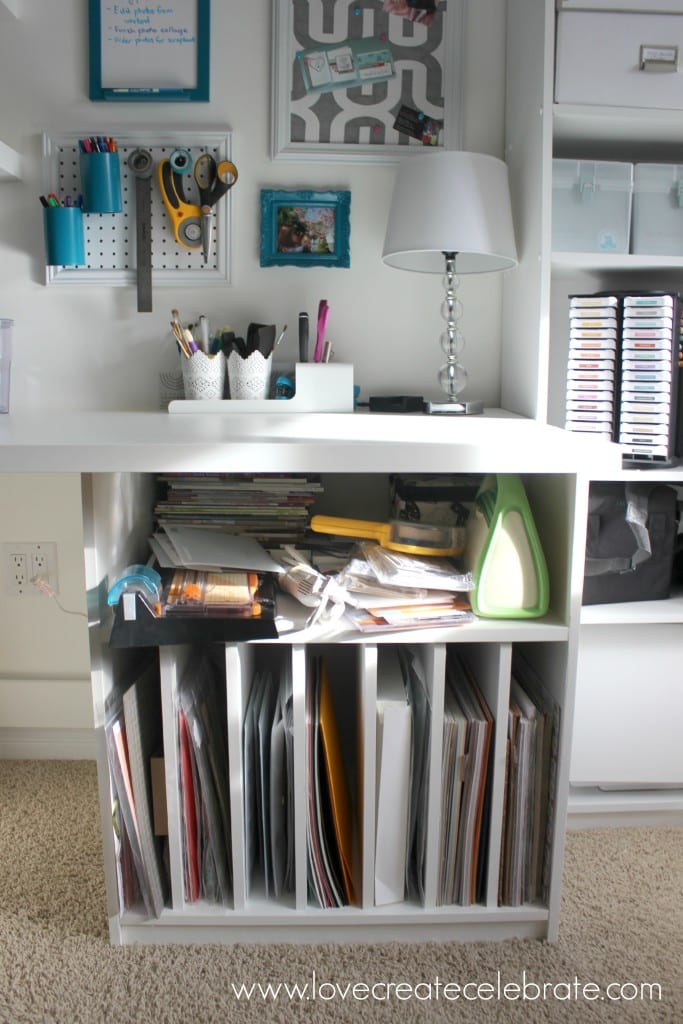 The beautiful space was topped off with some floating shelves and a DIY gallery wall (how-to coming soon!).
I'm smiling just looking at these photos! I couldn't be happier with my custom craft space!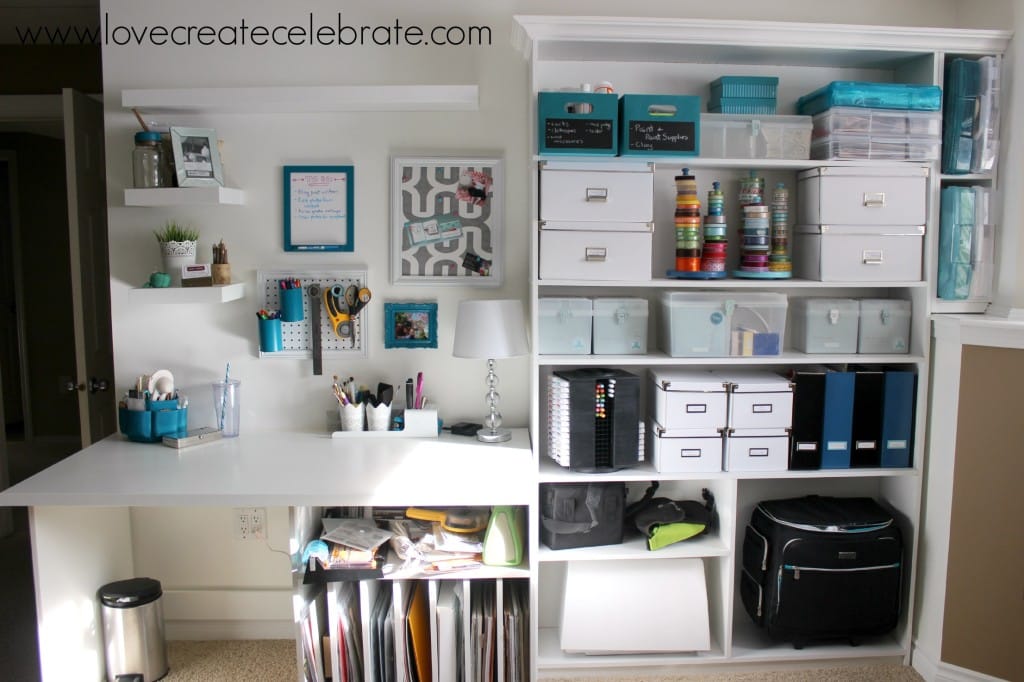 Do you have your own craft space?
How do you craft and keep organized?
Tell me how you liked my new craft space!
{xoxo}