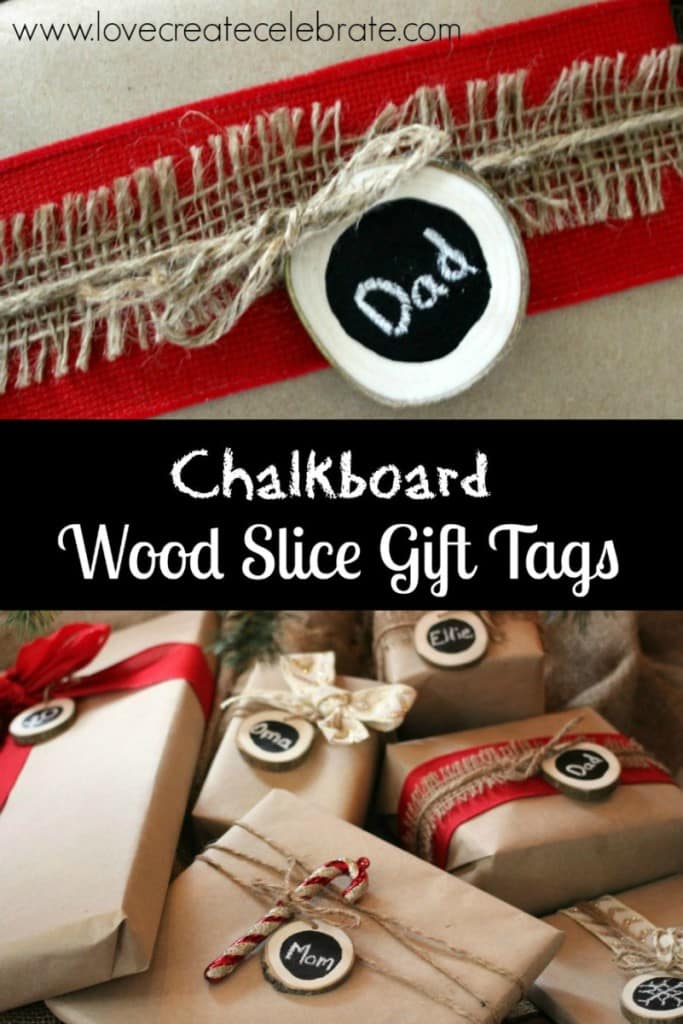 Every season I incorporate a few more natural elements into my decor.
It's not really a goal I aim for, it just happens because I love the addition of natural, raw elements. That's why I knew I would be using these wood slices somewhere this Christmas. I added chalkboard to these wood slices to make amazing, rustic gift tags.
Materials:
Wooden branch (mine was a 3″ diameter)
Mitre Saw
Drill (with 1/8 or 1/4 inch bit)
Chalkboard paint

Thin paintbrush
Jute string
Chalk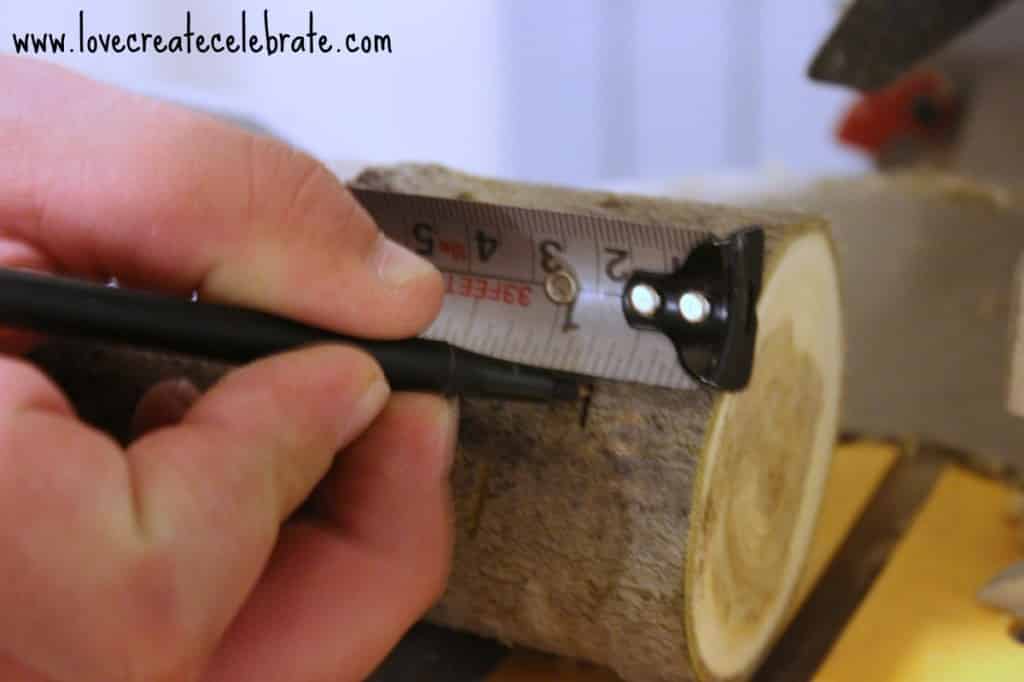 You start by marking off the size of the slices you want. I chose to cut these slices about 1/4″ (the pic above is marked for another project). Cut however many slices you need using your mitre saw.
Once you are done cutting you can drill a small hole in the top, using an 1/8″ or a 1/4″ drill bit. The width you want may depend on the width of the string you are using as well (my just string was fairly thick).
Next, use your chalkboard paint
and paintbrush to paint the chalkboard front onto your wood slices. You can make the space as large as you like! I just free-handed my painting :)
Then you pull your jute string through the drill hole to allow them to hang onto your bows and packaging, and you're done! Use your chalk to label them any way you like – names, pictures, symbols! I just LOVE seeing the natural knots from the wood on the sides of my gift tags :)
Come back later this week for seeing the rest of my gift-wrapping secrets!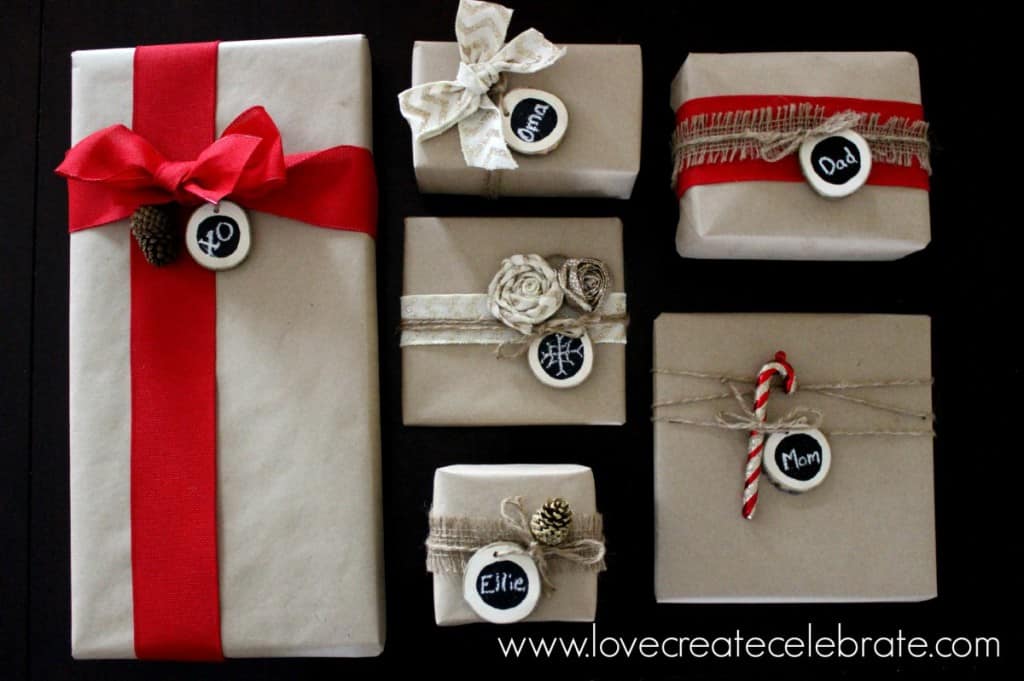 Curious about what else I used my wooden branch for?? Check out these earlier projects!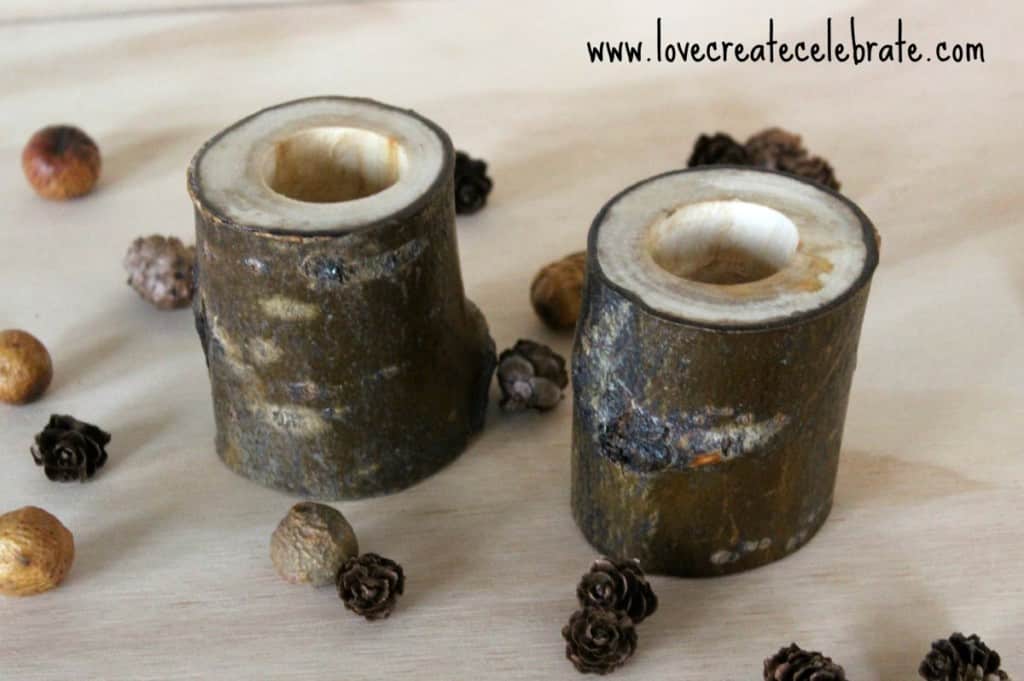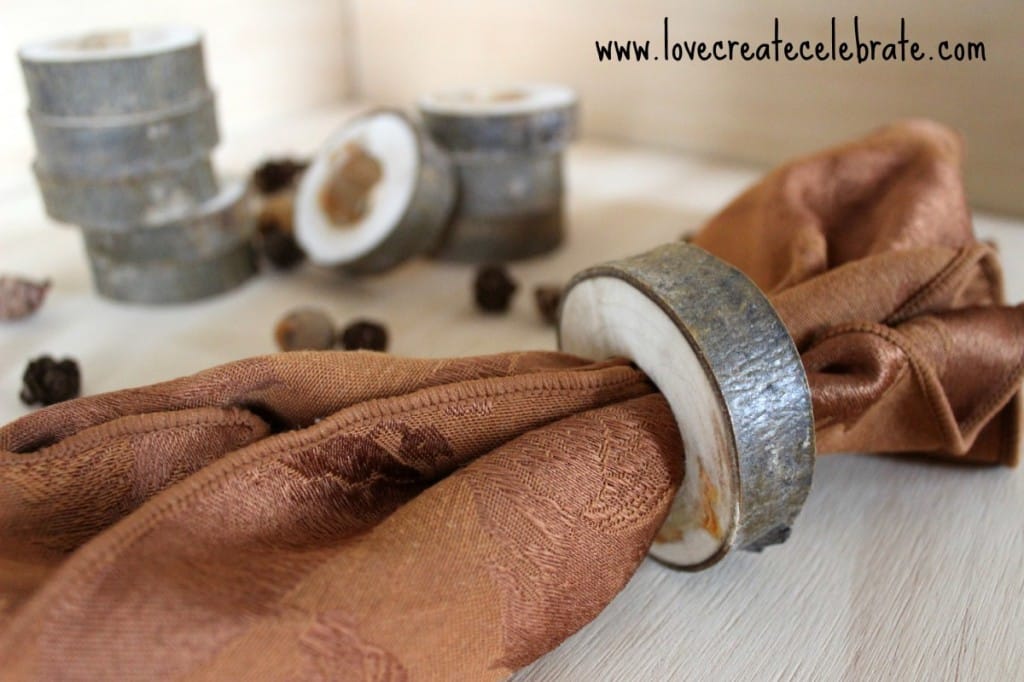 {xoxo}