Big News! Love Create Celebrate is moving! Our family and business are moving provinces. Here's all of the answers to your moving questions!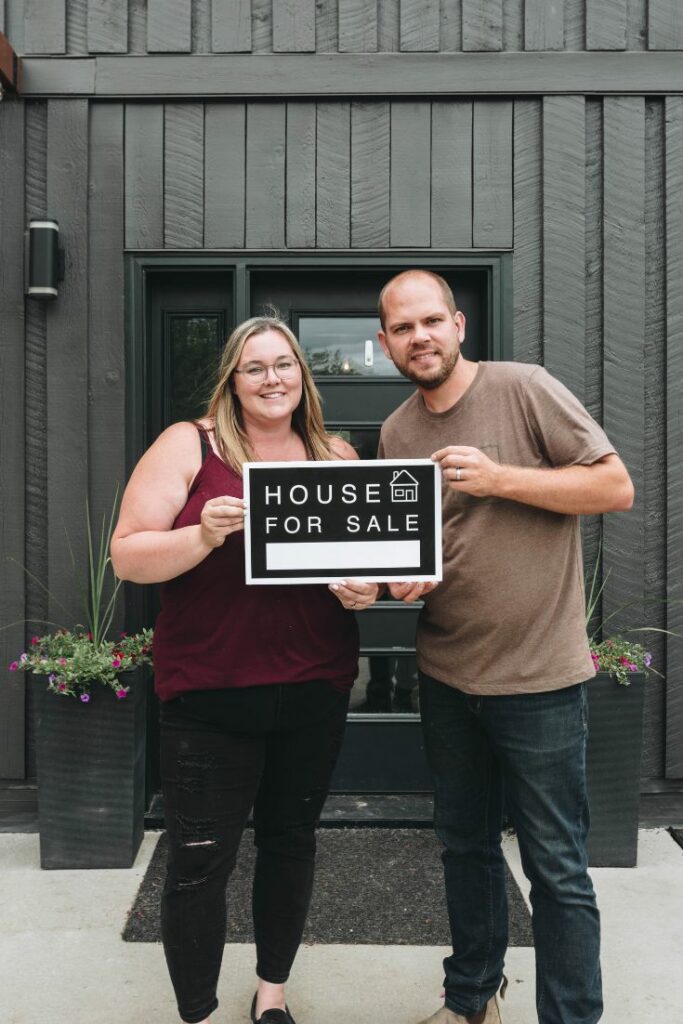 I write this post with a heavy heart. Even though it's definitely the right decision for our family to move at this time in our life, and leave the dream home that we built, it is also one of the most difficult decisions we've ever made.
Our Story
Let me back up a bit… Russel and I met in Grande Prairie, AB, where we currently live, and where we built our dream home. But neither one of us is originally from this town, or even this province.
I (Lindi) grew up in southern Ontario, and moved out to Alberta for a full-time job after I graduated with my Master's degree. My game plan was to move, work, pay off my debts, and eventually move back to Ontario.
Russel grew up on Vancouver Island, British Columbia. His family lived there until he was about 12, and then they moved to northern Alberta, and eventually, his parents built the house that we now live it, and have spent the last five years renovating.
Russel and I met shortly after I moved to the area, and instantly fell in love. I knew pretty quickly that I would not be leaving any time soon!
We were married just over a year after we met, and moved into this house about 4 years into our marriage, with plans to turn it into our dream home.
We spent many, many late nights planning, dreaming and working to turn this amazing home, that Russel's parents had built, into a beautiful modern dream home for us and our family.
Meanwhile, our jobs transitioned as well. Originally I was trained and working as a Speech-Language Pathologist, but a sudden loss of childcare meant I had to stay home with my two kids, temporarily. Out of boredom, I started a blog, called it Love Create Celebrate, and used it to document my DIYs, crafts, and renovations.
What was meant to be a temporary time-filler, eventually turned into a busy full-time job. At that point I was turning away work and couldn't keep up. But I loved it because I also got to work from home, make my own hours, and spend tons of time with my three kids while they were young.
At the same time, Russel was working as an Engineer Tech, and had been in the same position for 12 years. He was busier than ever at work, but we saw an opportunity for him to work alongside me and spend more time with the family, so he made the terrifying decision to leave his job and join me in building a full-time business from home.
When the pandemic hit, we started to think more and more about how we missed having family nearby, missed having big celebrations, and missed having babysitters, lol. We also realized were missing out on our families' lives, celebrations, and milestones. So we started to debate moving.
We spent many nights talking through the options, and weighing pros and cons, but in the end, we've decided it's the best decision for us and our family. So we're selling the beautiful home we built, in the quietest, most amazing neighbourhood, and making a huge transition.
We're ready to move forward, move to a new province, and start a new dream home from scratch.
Answer Why, Where and More!
If you have any more burning questions, we probably answered them in the video below!
Selling our house is easily one of the hardest things we've ever done. Wish us luck selling our home to someone who will love it as much as we did!
Wondering how we're getting the house ready for the move? We're sharing 20 Things to Get Your House Ready to Sell and a printable checklist!