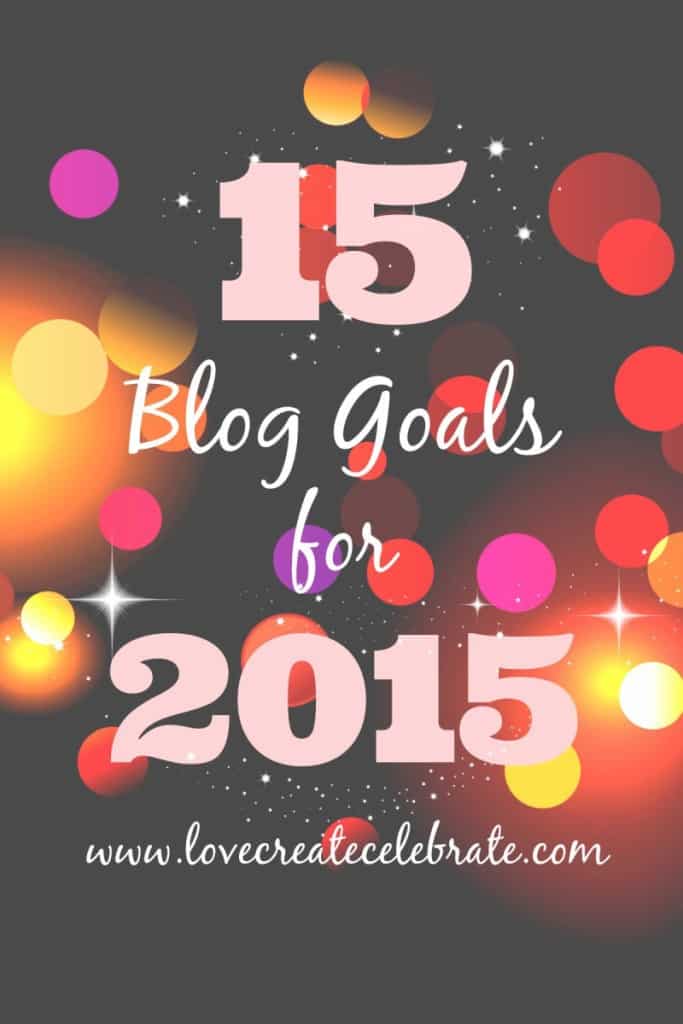 This marks my third year in a row, creating a blog goal list in lieu of a New Years Resolution. To see how I did with last years goals, see my 14 of 14 in Review post.
My blog has gone through a lot of [great!] changes this year, and I'm thrilled to watch it grow! I now have a few readers other than my mom and best friends! lol. I hope that these goals will help increase my creativity and productivity in my blog life, and in my personal life :)
Here are my 15 goals for 2015:
1. Plant an herb garden
2. Decorate a "big girl" room for Ellie
3. Start weekly meal planning
4. Get pumpkins from a pumpkin patch
5. Design a scrapbook invitation
6. Plan a family picnic
7. Go to a farm or estate auction
8. Complete a felting project
9. Go on a family camping trip
10. Knit or crochet a gift for someone
11. Make tarts for the first time
12. Make a wood project using power tools (by myself!)
13. Plan an amazing 1st birthday party for Ellie
14. Design and sew my own purse
15. Redecorate our master bedroom! (*fingers crossed*)
What are your goals for 2015? I'd LOVE to hear them!
{xoxo}