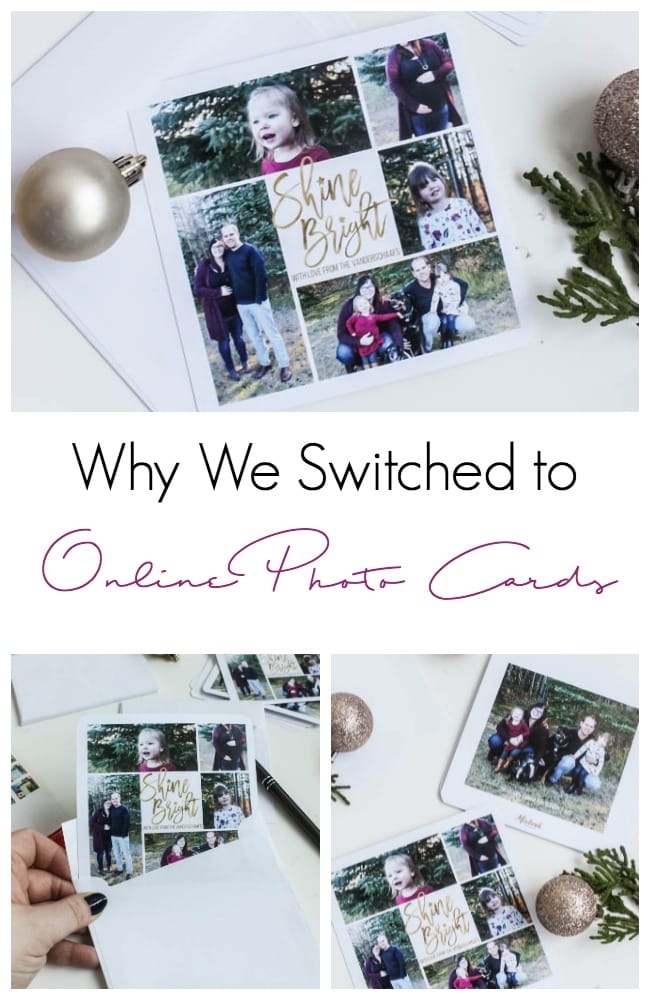 Do you have a hard time veering from tradition? I have so much trouble with it! Every holiday season I have a great big list of projects that I want to.. no. HAVE to. get done. I have to decorate the tree with the kids, bake all of our favourite cookies, make time for advent activities… and then there was another thing on my list: make my own Christmas cards. This year I made the leap to ordering online photo cards and I'll tell you why! Plus… I have some big news to share!
*The cards in this blog post were provided by Mixbook. As always, opinions on the project are 100% my own. For more information please read my disclosure policy*
There can be so much "mom guilt" around Christmas time. I want the holidays to be perfect for my kiddos! But this year I was swamped. I have barely had any time to sit and relax. That's when I came to the realization that… duh duh duh duh…. my kids don't care. They don't care about have the silly traditions I hold onto and they are certainly still going to have an amazing holiday. Especially if I drop some things and play with them! So I decided to let some traditions go.
Making my own Christmas cards, it turns out, was just taking up too much of my precious time. I decided to switch to online holiday cards and ordered these beautiful Shine Bright Holiday Cards.
Why did I order online photo cards?
EVERYONE asks to see more photos of my kiddos
I had no time to make cards, and it took five minutes to make these (seriously!)
Online photo cards are PRETTY now! They come in so many modern designs!
I can't design my own card that is prettier or quicker than this
It's actually fairly affordable
I had an announcement to share that only photos could convey….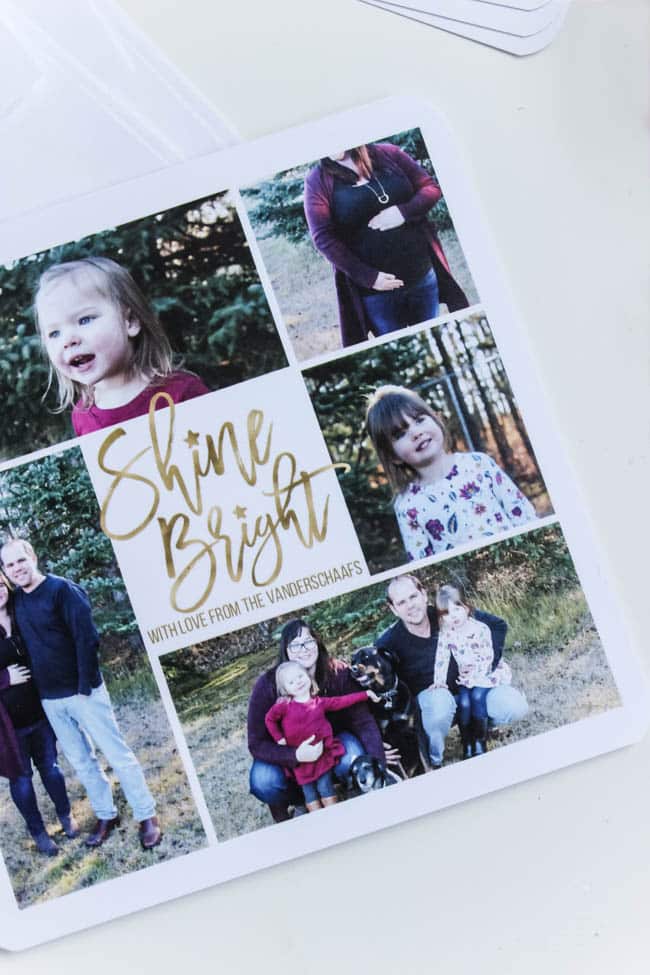 … see that picture? The one in the top right?!
That's right! We're EXPECTING AGAIN!
Baby number three is coming this May! This has definitely been the most fun way to share our news with family and friends!
[PS – sorry to all those whose card is in the mail still! lol]
If you're thinking to yourself, didn't she just complete a One Room Challenge? And didn't they just move into a new home? And aren't they renovating that home? Or are they completely crazy?
The answer is a resounding yes. To everything. Hence no time to make my own cards, lol.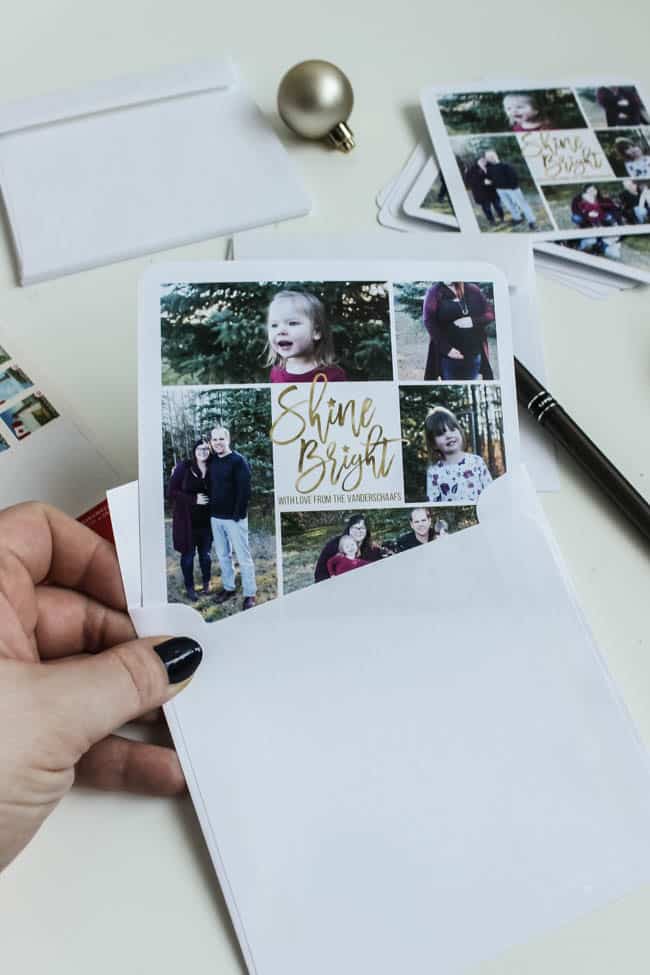 Do you do online photo cards? Would you do them now? We hope you like our cards and our announcement!
Happy Holidays!
If you haven't stopped by yet, make sure to take a peek at our Christmas Home Tour!
Or our holiday table settings!