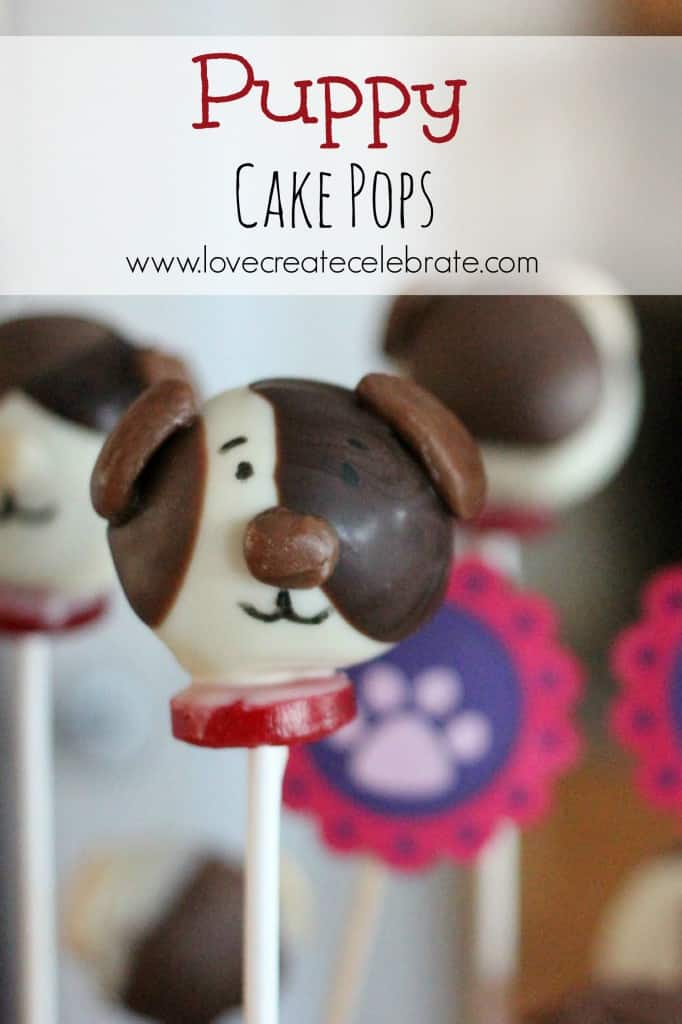 Puppy Party Invitations are sent! Time to get baking!!
Once we had decided on a puppy party for our daughter's first birthday, my mind was swimming with ideas to decorate and bake. I tackled my first ever cake pops earlier this year, and I knew right away that I wanted to jump in and try some cake "pups" for this birthday!
To start, I made the basic cake pops and let them set overnight. I used the Wilton Cake Pops recipe, which mixes cake and icing into the rolled cake pops. I find this recipe to be delicious! Although it takes longer than traditional cake pops, and you don't always get perfect circles when you roll by hand!
Now we make these cake pops into cake "pups"!
Ingredients:
Chocolate Melts (white, light chocolate, and dark chocolate)
Cake pop sticks
Regular and vanilla Tootsie rolls
Black candy decorating pen
Red lifesavers (optional)
To begin, you want to melt your chocolate melts according to the packages, and make sure that you have a smooth consistency that flows off of the spoon easily.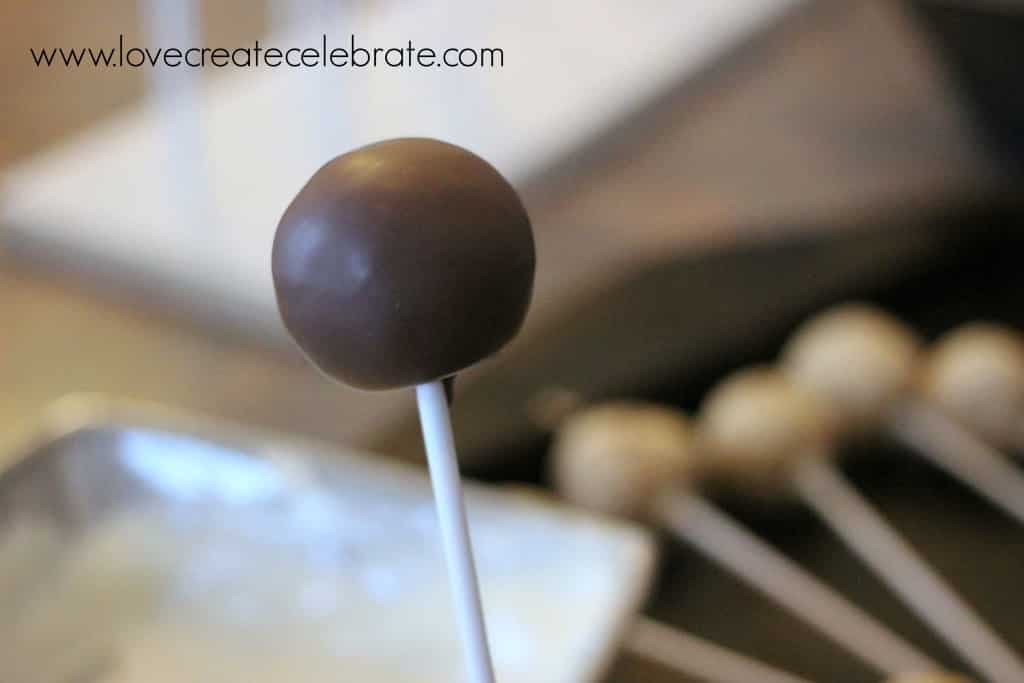 And now the fun part! Dipping!!
First you dip each of the individual sticks into the chocolate (I dipped 1/3 into each colour of chocolate). Let the sticks set inside the cake balls. I leave them in the fridge for a bit to help them cool and set. Then dip the entire cake ball into the icing (same colour that you dipped the stick into). Let those set.
You can leave you puppies as all one colour, or you can dip them multiple times, at different angles to get multicoloured pups.
Here's one that I dipped first in dark chocolate, than in white chocolate on one edge, then in light chocolate on the other side.
As you can see, his head isn't perfectly round – but puppy heads aren't perfectly round either, are they?! lol.
To add the ears and nose, I cut the Tootsie rolls into four pieces, and then moulded the pieces by hand until I got an "ear" shape that I was happy with. I cut the Tootsie rolls even smaller for the noses. Then I attached them by dipping them into my chocolate melts again and pressing them onto the puppies.
The final step is to take that candy decorating pen, and draw on some eyes and mouths! PERFECT addition to our puppy party!!
We had puppies of all shapes and sizes at the puppy party! They aren't all perfect, but I think they turned out pretty great :)
These cake pops were a great substitute for cake, all of the adults had one (or more!) of these "pups" instead.
For another great cake pop idea, see my Ornament Cake Pops :)
{xoxo}