Do you have any personalized decor in your home? I'm gonna be 100% honest with you all… before this month, I didn't have a single personalized item. Ok, well, my kids did have some adorable personalized towels, but that's it. Nothing else! I think I thought it was going to be too expensive and/or too tacky. I also wondered if I would ever actually put out the items when they had names on them… buuuut my thoughts have changed! New verdict: personalized decor can be affordable, modern, and useful!
*This post was sponsored by Personalization Mall. As always, opinions are 100% my own. For more information, please see my disclosure page.*
This post is part of our Modern Handmade Home series, with four other amazingly talented home decor bloggers and we're about to hit you with some beautiful personalized pieces. Like, this entry mat!
The front entry is a great place to add personalization. How beautiful is that entry mat?! I'm in love with it. I don't think our crazy long last name has ever looked prettier! They had a bunch of different options to chose from, but I loved the snowflake right away. And those standing black lanterns in the photos above – they're not personalized, but they are from the same place! I love that they have a hook for a wreath – it's so pretty! And they look amazing outside next to the outdoor mat.
The Christmas tree is another great place to add personalized pieces, like ornaments. In our home, we call everyone "bear". Mama bear, Papa bear, Baby bear. So clearly I had to buy these bears when I saw them!
And my decor is all about natural colours – brown, green, black, white. So these bear family ornaments fit perfectly into my design plans for the space. Plus, what little kid doesn't love seeing animals on the Christmas tree?? My girls LOVE them!
Ok… I couldn't go away from a personalization site without picking up a couple of toys! Personalization mall has good toys too! Good quality stuff, like Melissa and Doug, that you would buy your kids anytime! We just put "Doctor" on the PetVet kit because our girls will share it, but we put our son's name right onto his Plush Barn!
I'm going to use the animals from these kits to fill up their stocking on Christmas morning. Here's a sneak peek at how good it will look!
Speaking of stockings… that's the most classic Christmas item to personalize, isn't it?! I honestly never had a personalized stocking before and it seems crazy now! These grey (or brownish) faux fur stockings are beautiful!
I put really subtle lettering on the stockings and I think it looks beautiful. The quality of these personalized stockings is really nice. and the fur is sooo soft. I guess I'm on the personalization bandwagon now. Make room everyone!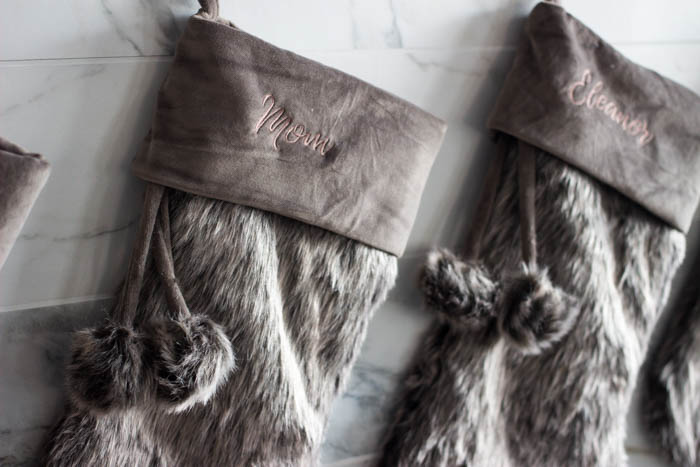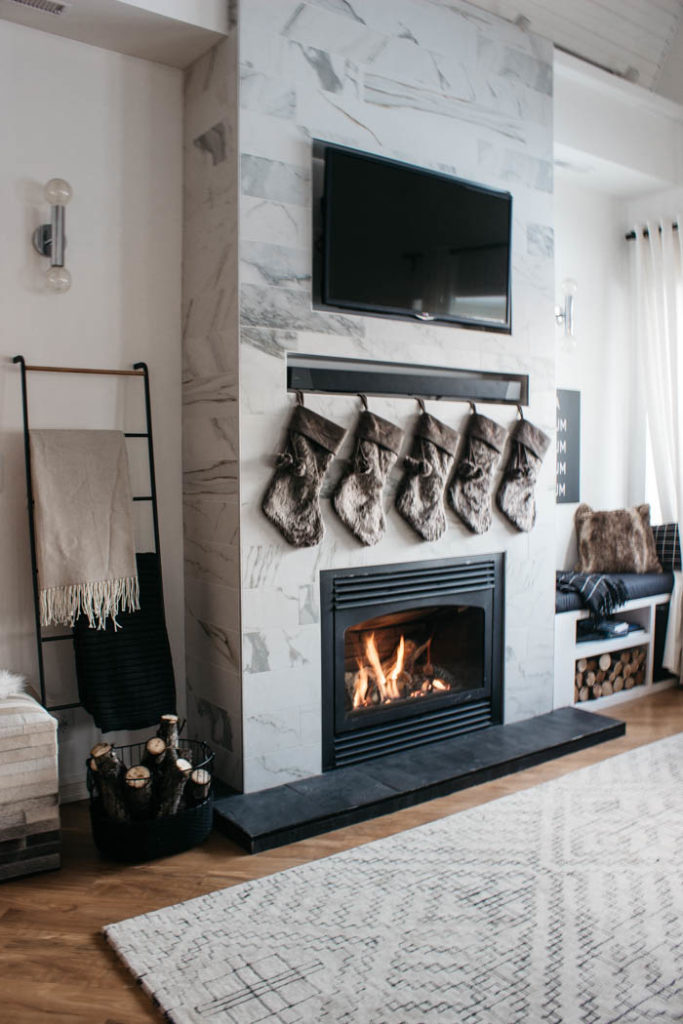 Do you have any personalized pieces in your home? I'd love to hear your thoughts!
Check out the other beautiful personalized pieces chosen by the other Modern Handmade Home Bloggers:
The Learner Observer
The Sweetest Digs
Harlow and Thistle