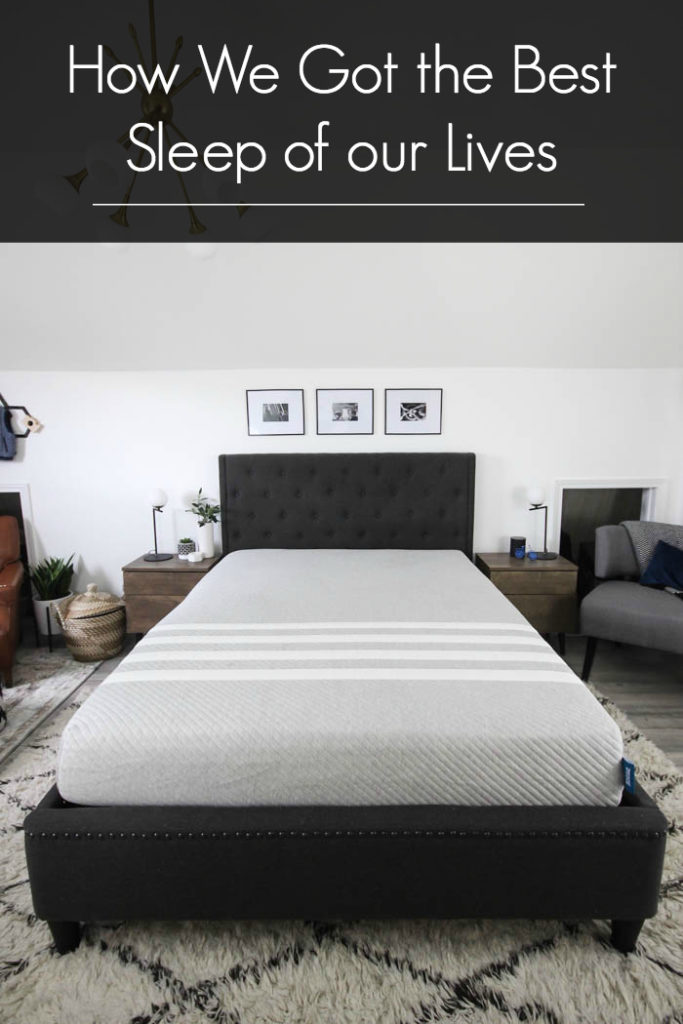 How well do you sleep? I had always considered myself a good sleeper… until I got married, lol. Russel, my husband, can fall asleep at the drop of a hat. I can't tell you how many times I've stopped mid-conversation in our bed. "Russel…. Russel… RUSSEL!". If that didn't work, an elbow usually did (joking!). But it turns out that it takes me much longer to fall asleep than him. I also toss and turn a lot more during my sleep than he does. Buuuut he has his own sleep issues… like a bad back. So needless to say we wanted to try something new. Now I'm sharing this Leesa mattress review because everyone. needs. to. know!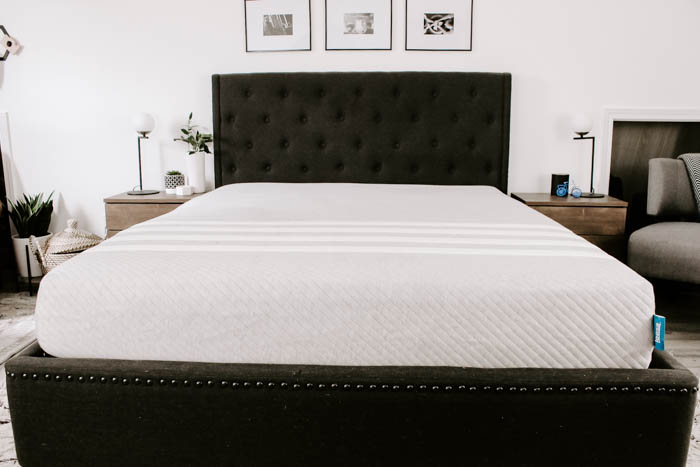 *This post was sponsored by Leesa. As always, opinions are 100% my own. For more information, please see my disclosure page.*
When my friends and I got the opportunity to partner with Leesa for our Modern Handmade Home series, we jumped at the chance. I told them all immediately that I was dying to try a new mattress!
Have you heard of a "mattress in a box"?? You order them online, then the mattresses come delivered to your door in a box – with free shipping (and honestly, the box is way smaller than I thought it would be! lol). They are made of foam so they need some time to expand. You pop it out of the box, unravel it, and watch it expand. After 24 hours you can sleep on it.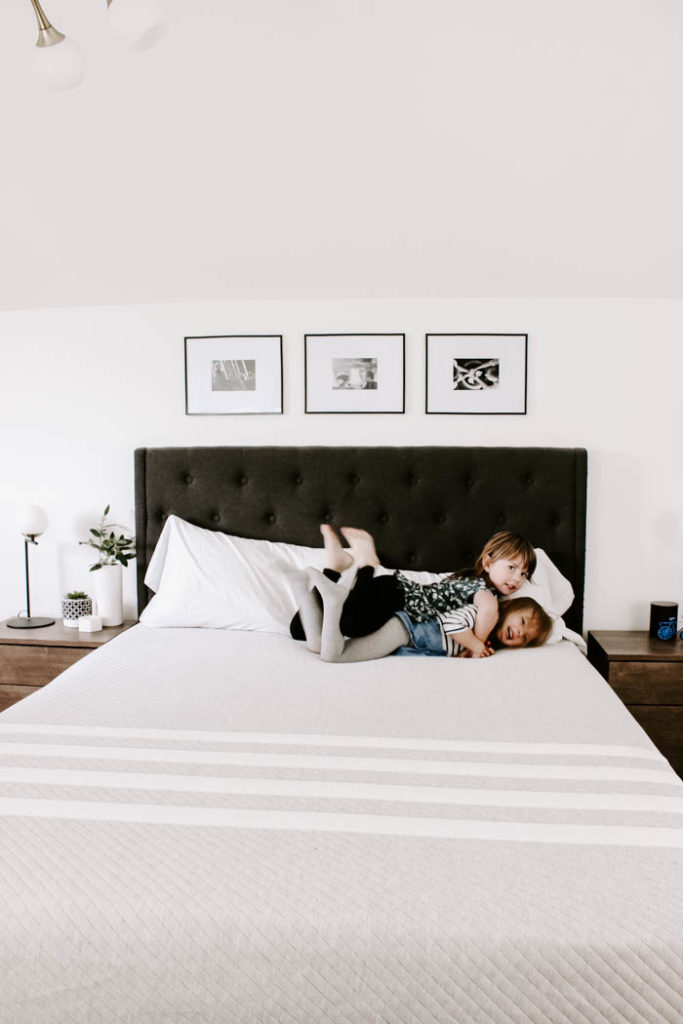 As soon as the Leesa mattress was ready, my kids dove on top of it! lol. And I don't think they've ever been happier, lol. Guys, I'm not lying to you when I tell you that my husband and I had the best sleeps of our lives on that mattress. We were so happy with it. I wish I had owned this mattress when I was pregnant because, man oh man, did I have trouble sleeping at that time in my life, and I'm pretty sure this would've helped big time.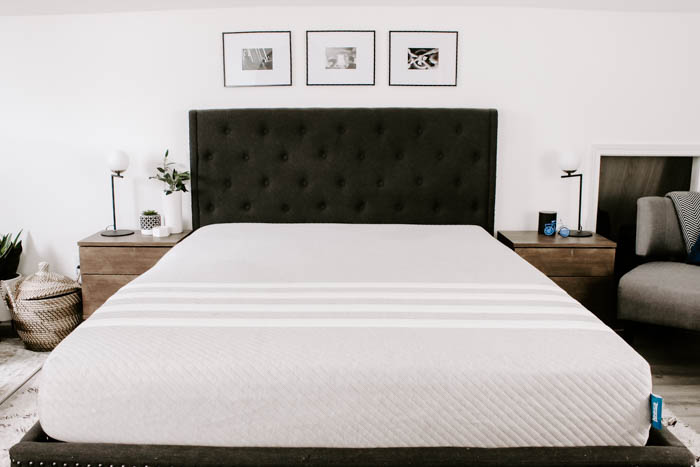 We've had the mattress in for about 6 weeks, and I've been sleeping peacefully. No tossing or turning, except when I'm nudging my husband to tell him it's his turn to change the baby's diaper. But it wasn't me that needed convincing. My husband is the real skeptic. Every time we visit someone, he dreads sleeping on a new bed and 90% of the time wakes up sore. From day 1 on this Leesa Mattress, he's been painless. And we've done some pretty heavy duty stuff in the meantime. Helping friends move homes, bending over to tile bathroom floors all night, piggy back fights with kids… and he has barely had any back pain at all. Occasionally when he really over does it he still wakes up a bit sore, but he'll be the first to tell you that it's a LOT better than our previous mattress.
Who knew mattresses could make such a huge difference? I definitely did not or I would've invested in a better one a LONG time ago. Guys, they're not even that expensive for a mattress! I promise you're gonna like it. And if for some reason you're not sleeping better, within 100 nights Leesa will give you a full refund, and donate the mattress to a charitable organization. Then, if I didn't already like Leesa enough, they also donate one mattress for every ten they sell. It's so good!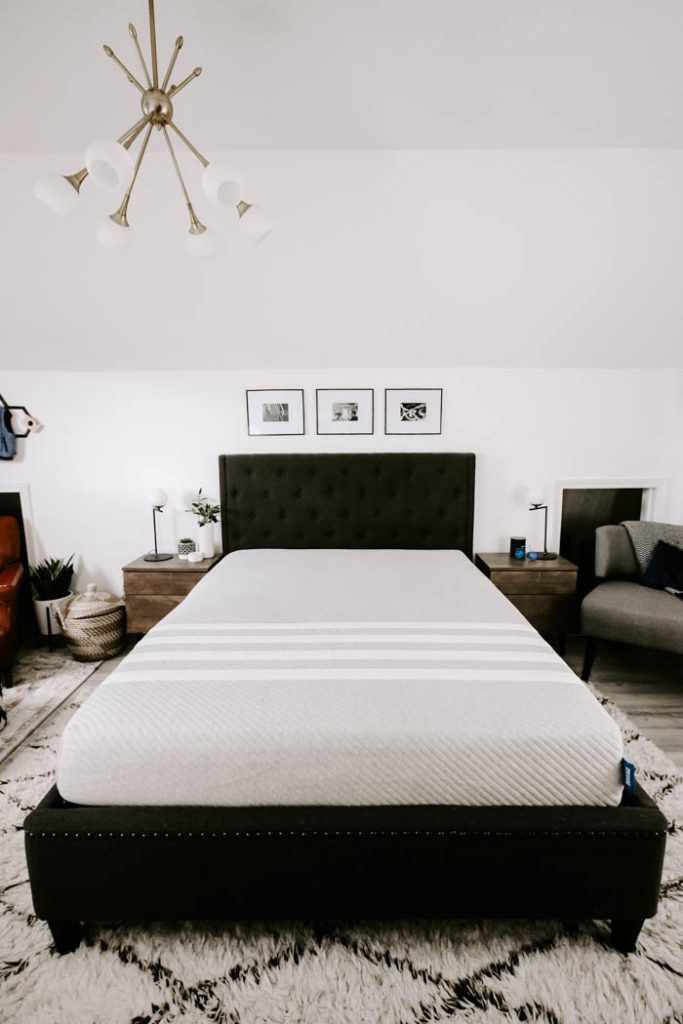 If you have any questions at all about the mattress, please let me know! I know there were quite a few curious Georges when I was unboxing the mattress on Instagram a few weeks ago. So far we've been more than happy with the mattress, and I promise to tell you if that ever changes!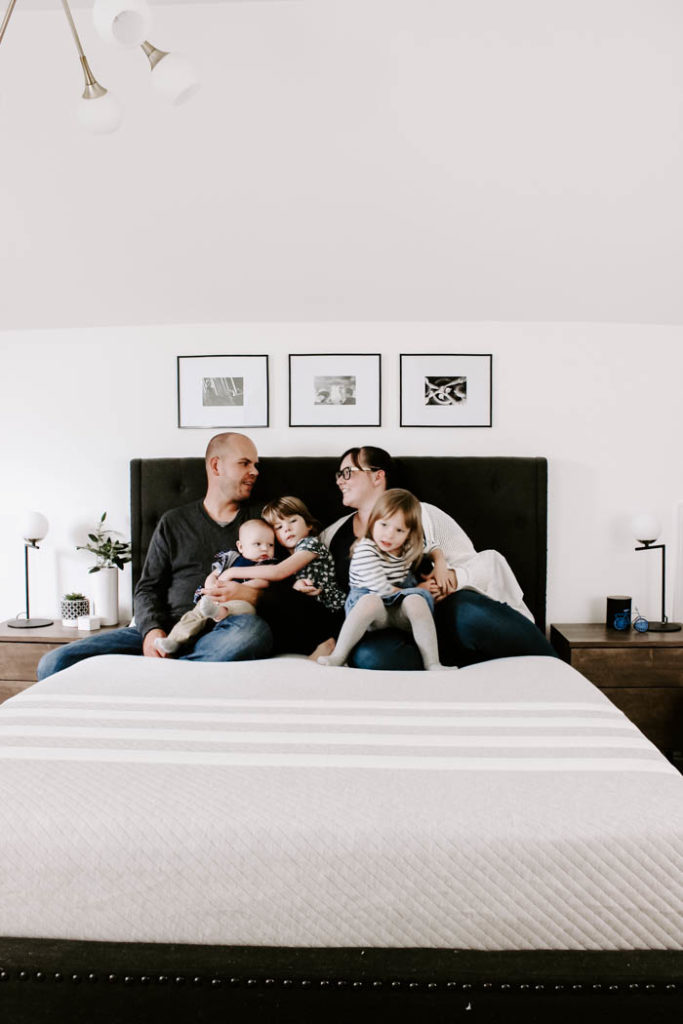 If you're looking into getting a mattress use the code LOVECREATECELEBRATE to get $150 off your purchase!
Check out what the five other great bloggers in our series had to say in their Leesa mattress review:
Lemon Thistle
Harlow and Thistle
The Sweetest Digs
The Learner Observer