Do you live somewhere that had green grass all year round? If you do, I'm jealous! In northern Alberta, our six months of snow means we don't have to mow the lawn for half a year, but we have to be twice as diligent when the Spring comes so that we can have a nice outdoor space for the Spring, Summer, and Fall. This year we have a TON of great plans for our backyard, but it all starts with getting our lawn ready for Spring.
Doesn't this look stunning?! This lawn is a dream! The green grass, the mulch, the shrubs – this, my friends, is curb appeal! And then there's my lawn…
Our snow just melted this week (seriously!) and this is what appeared. Plants that should have been trimmed in the fall, dead grass, and weeds. I'm getting ready to dive into our Spring lawn care so I thought I would share our routine with you.
Each year we follow these approximate steps:
Aerate the lawn
Fertilize the lawn
Remove weeds
Water the lawn once a week (ish)
[we don't like to use too much water, so we just do this at the beginning of the summer after fertilizing]

Then, throughout the summer, we just:
Mow frequently
Use a weed-eater on the edges of the lawn
Weed the garden as needed
Here are some great tips for lawn aeration and fertilization:
This process works great, and usually results in a nice lawn for us! There are services available, such as TruGreen Lawn Care, that can make this process a WHOLE lot easier.
We considered having a service like TruGreen come in because our home backs onto a green space, as you can see here:
Right now it's brown and gross, but once Spring comes, both our lawn and the back green space with be bright green with tons of room for our kids to play. The problem with the open green space is that it's very hard to keep our lawn weed-free since the weeds are constantly migrating in from that open field.
It's easy to request a quote or get information if you have a conundrum in your own backyard, or if you're just not sure where to start.
Aside from these plans, we are also hoping to weed and fill up our flower gardens again.
The only thing we've weeded so far is this tree, which is surrounded by fresh tulips every year. We have to fence it or the deer will eat all of the buds before the tulips bloom.
And the only sign of life so far, are these green shrubs – always the first to rise up.
We have a LOT of plans for this backyard, from fixing up the patio, to building a serving area, to building a fire pit, but none of it's going to look good if we can't get our lawn nice first!
I'll be back to share some of our exciting backyard plans soon!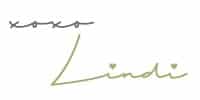 This is a sponsored post written by me on behalf of TruGreen,ca. The opinions and text are all mine.