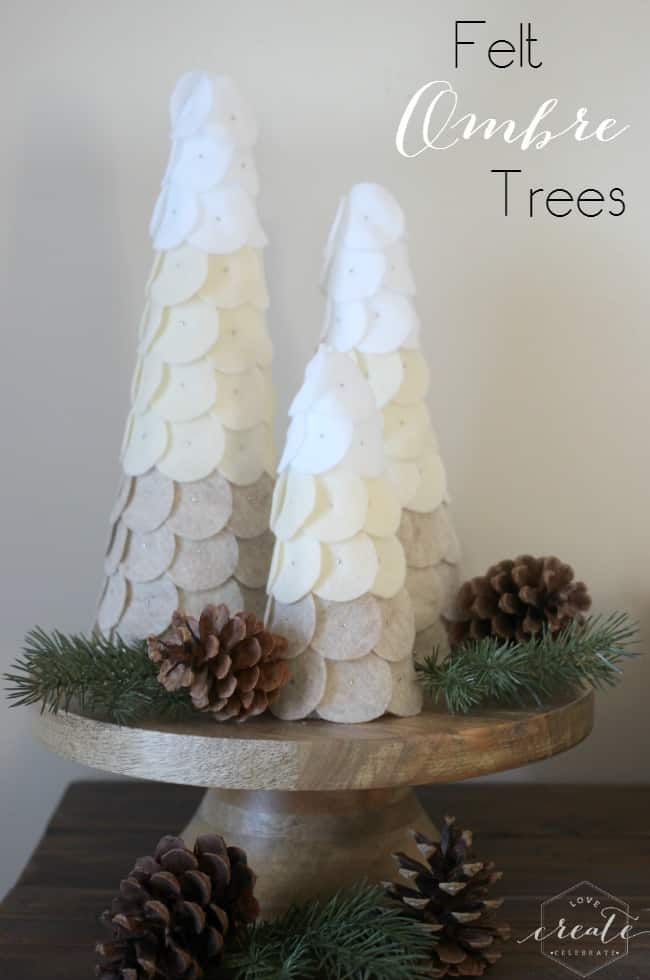 Quick question… where do you live and does it have snow on the ground for 6 months?! We do! If we have it, I might as well embrace it right?! That's why I'm sharing a couple of quick wintery crafts with you this week! Last week I shared those Fleecy Winter Trees, and today I'm giving you another wintery tree to try – some felt ombre trees! I LOVE that I can add this to my Christmas decor any year, because they are so pretty and neutral, but also that I can leave them up after all of the Christmas decor gets put away… speaking of which, the decor went away, but these trees still sit in my windowsill!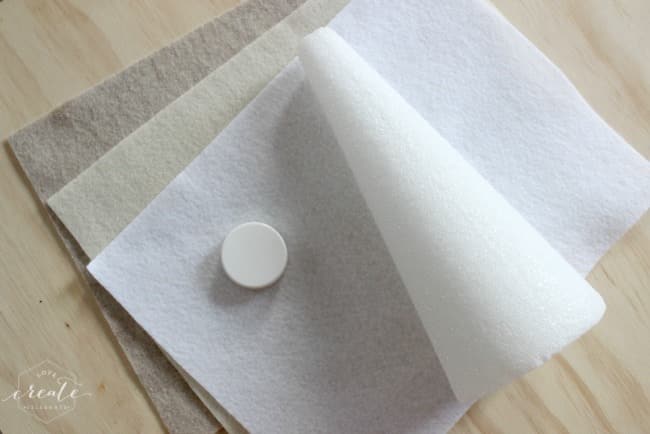 This project is SUPER easy. If you have an older child, it would be a great craft to make with them! But it does take a bit of time, so throw a movie on while you cut :)
Materials:
Three different colours of felt that gradually get darker
Foam trees
Bottle cap
Pen
Straight pins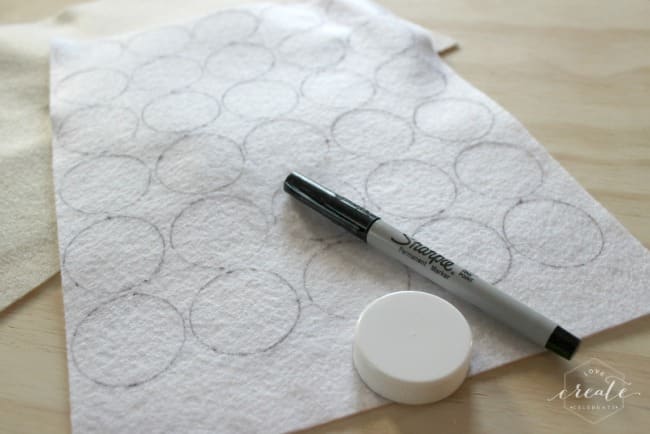 Start by using a bottle cap, or shot glass, or anything round, to trace some circles the size you want. The amount you need depends on how many trees you will make and what size. The big trees required 1-1.5 felt sheets in each colour. Once they are all traced, start cutting them out.
Add the bottom row of felt circles first, simply by putting a straight pin into the middle of the felt circle, and putting it into the styrofoam.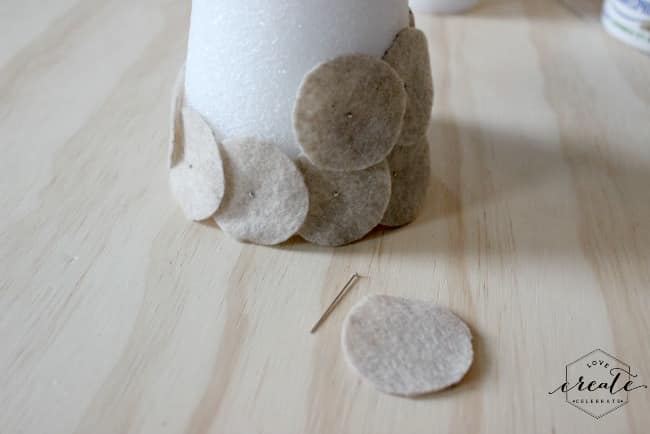 Once your first row is done, repeat the process with your second row, then third, etc, etc. overlapping the row below it. For my largest tree, I did four rows of each colour, for my medium tree I did three rows, and for my small tree I did two rows.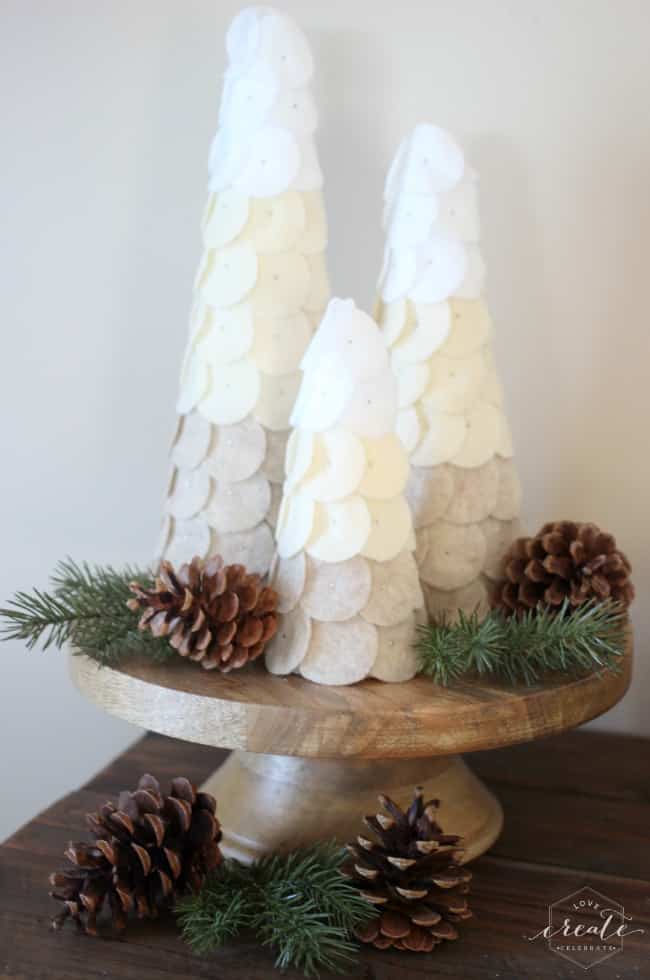 One sappy romance movie later and you have yourself a collection of beautiful wintery trees :)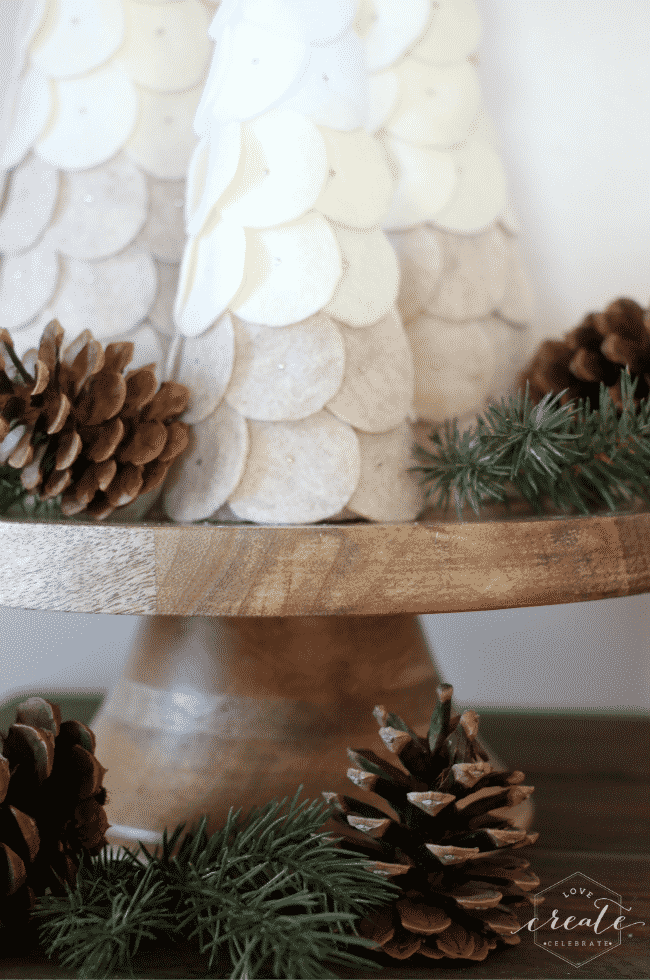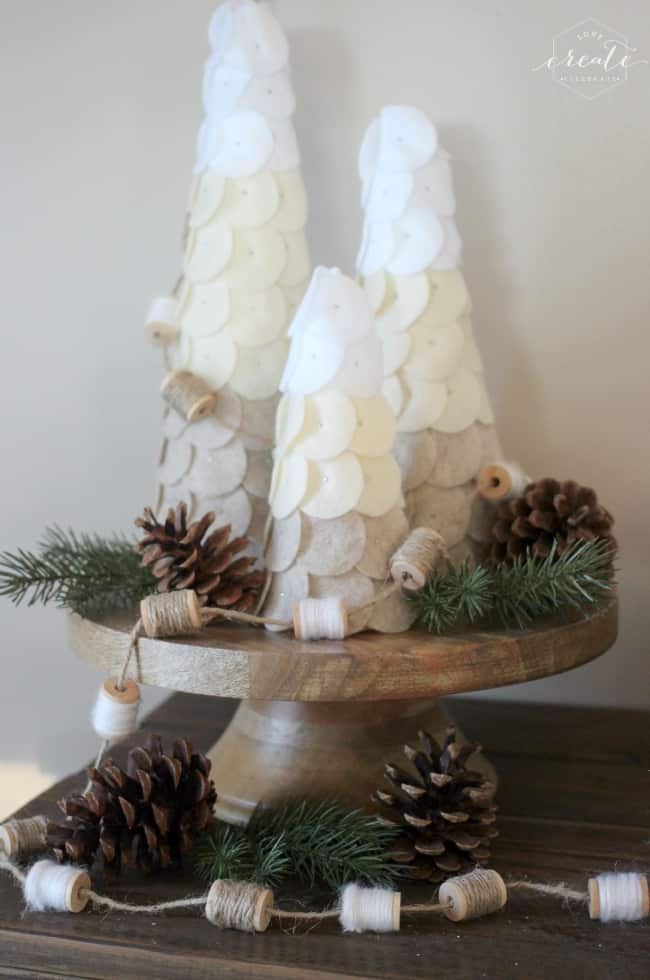 Stay tuned… I'll be showing you how to make those pretty spool garlands tomorrow!